The latest addition to our house has been a clothesline in our backyard.  It is actually very therapeutic to hang the clothes on the line.  I try to remind myself that the clothes won't always be this small and innocent.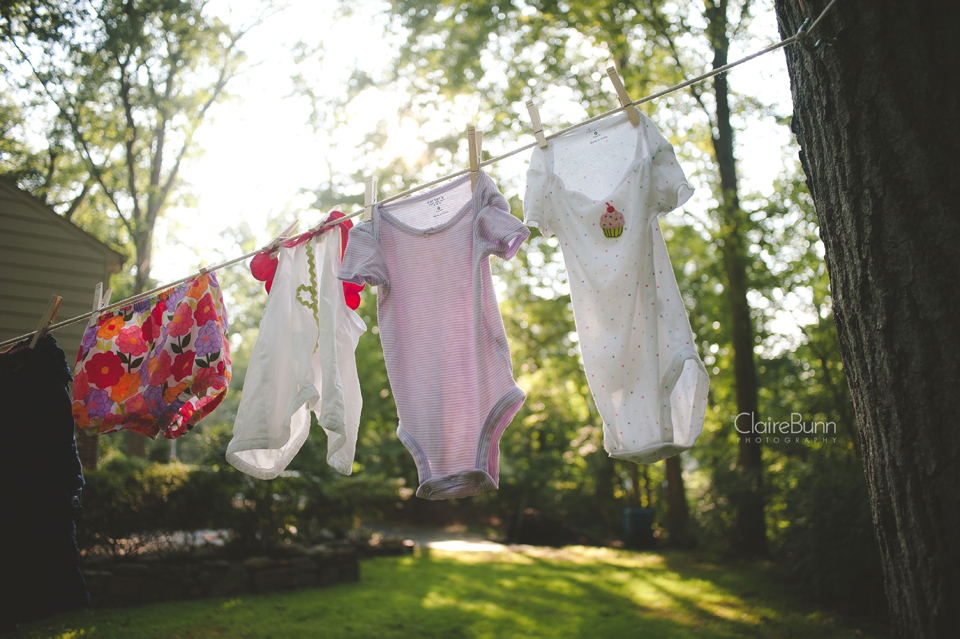 Enjoying the fact that their transportation is very adorable and requires no gas.
Side note…we don't allow them to use the bouncy ball while the grill is on.
Much of our summer has been spent in this section of our deck.  The kids love looking through the window while I'm washing dishes.
Make shift water table.  ;O)

We are a group of photographers documenting details of evidence that kids were here.  Make sure to check out the other amazing women documenting their proof here:  http://kidswerehere.wordpress.com/