Photographs can immediately transform your house in to a home.  So many people are familiar and comfortable with framing an 8×10 photo.  However, going big creates a really dramatic impact in your home.  The graphic nature of a large print will make your treasured family memory into a work of art.  It becomes a statement piece that not only makes you smile but increases in value with every year.  I highly encourage my families to go big with their images.  My degree as an interior designer helps me to beautifully incorporate photographs into your home's decor.
If that return on investment was not enough, there have been articles on how having your children showcased in your home boosts their self esteem.  Click this link for a wonderful blog post on how this happens.
Here is an adorable boy's room first with a framed 8×10 hung on the wall.  It can't really been seen from the foot of the bed and doesn't make much of an impact on the room.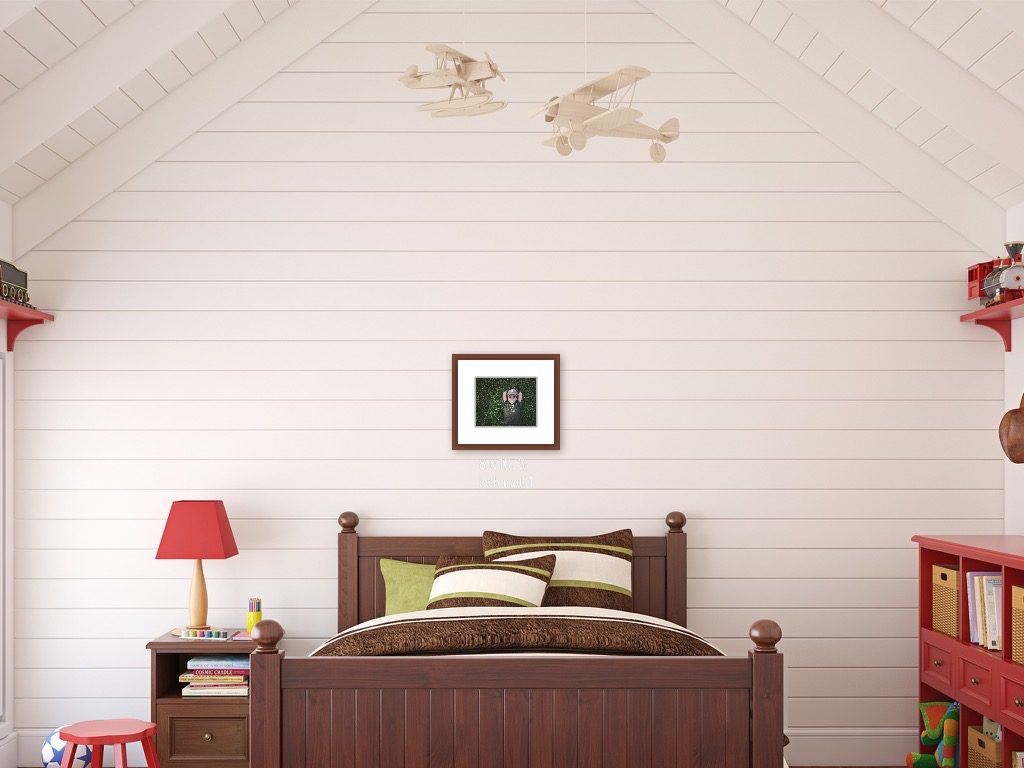 Here is the same image with a framed 20×30 hung on the wall.  The colors in the image coordinate with the colors in the bedding.  The size makes a much bigger impact on the already playful room and helps tie everything together.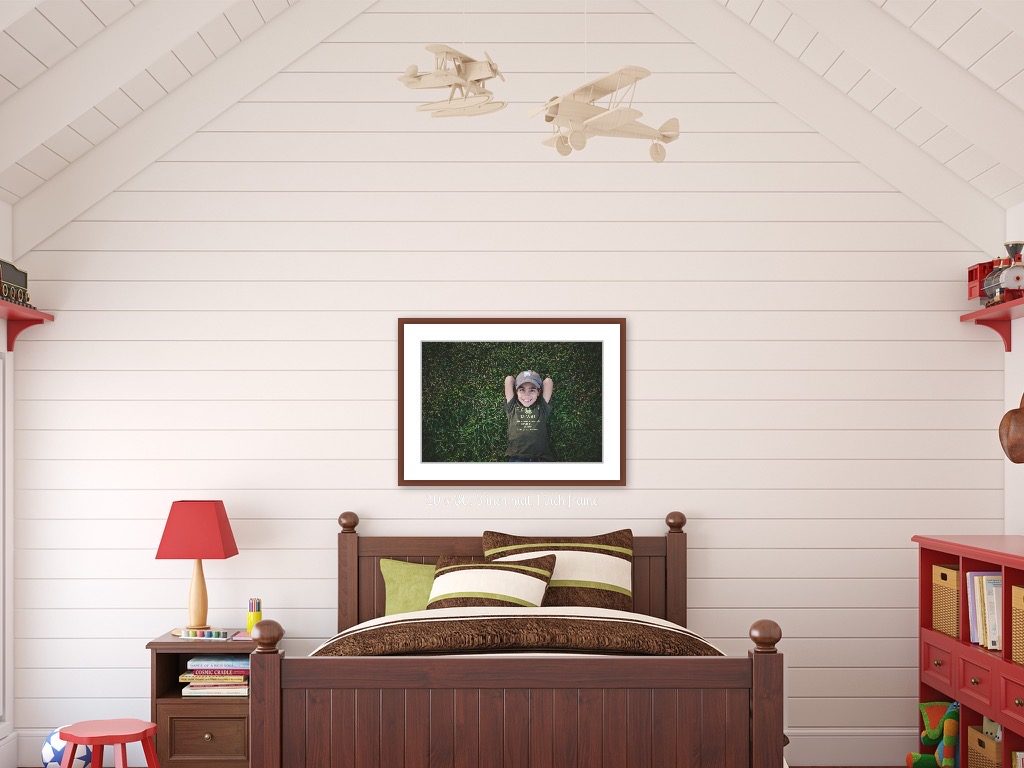 A 20X30 framed print is obviously not appropriate in every space but it is not the bohemoth size that many may think and can easily fit in to many homes.  I encourage you to go big and bold with the right image for the space.  For a session with me, I will be able to show you what the images from your session look like installed in your home with a hand software program.  This eliminates any guessing and nervousness before ordering.
For those that love the classic 8×10, I do encourage combining larger print sizes (like the framed 20×24 shown here) with smaller print sizes in order to make an even bigger statement.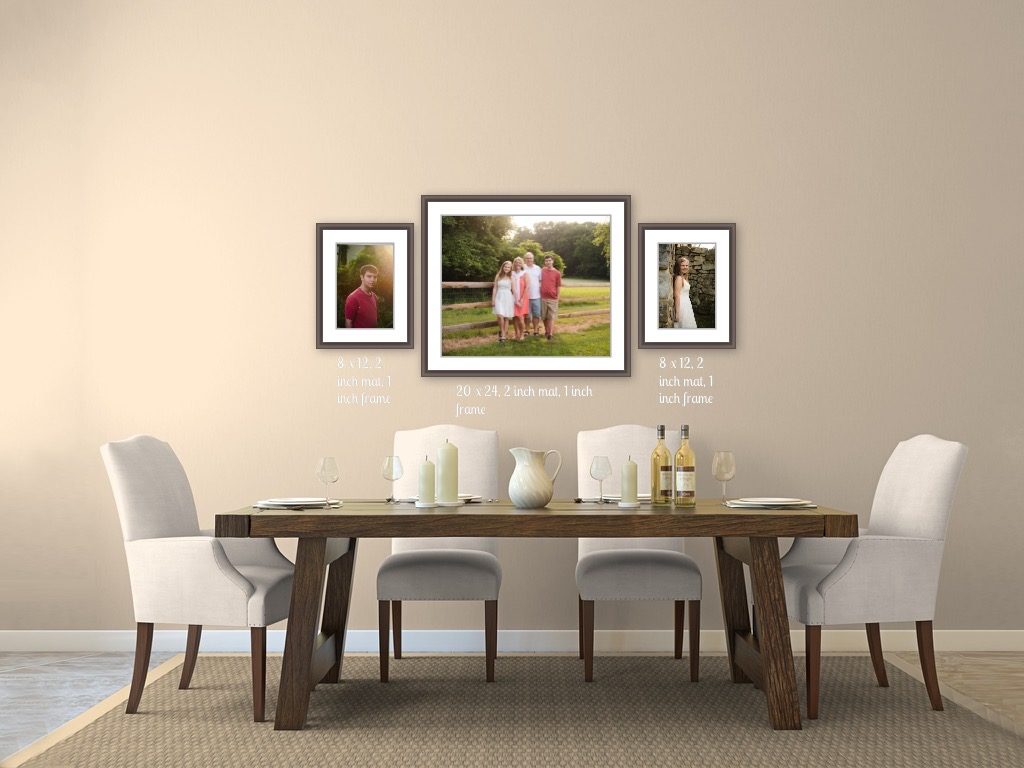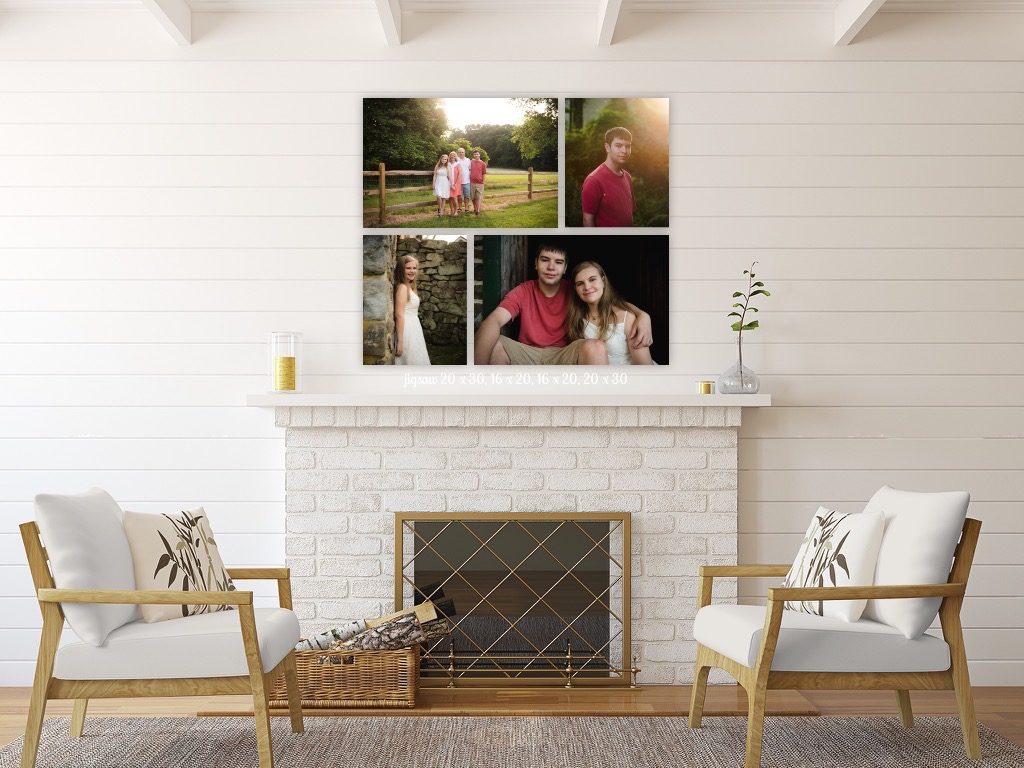 Here are a variety of configurations for inspiration, using both small and large size prints.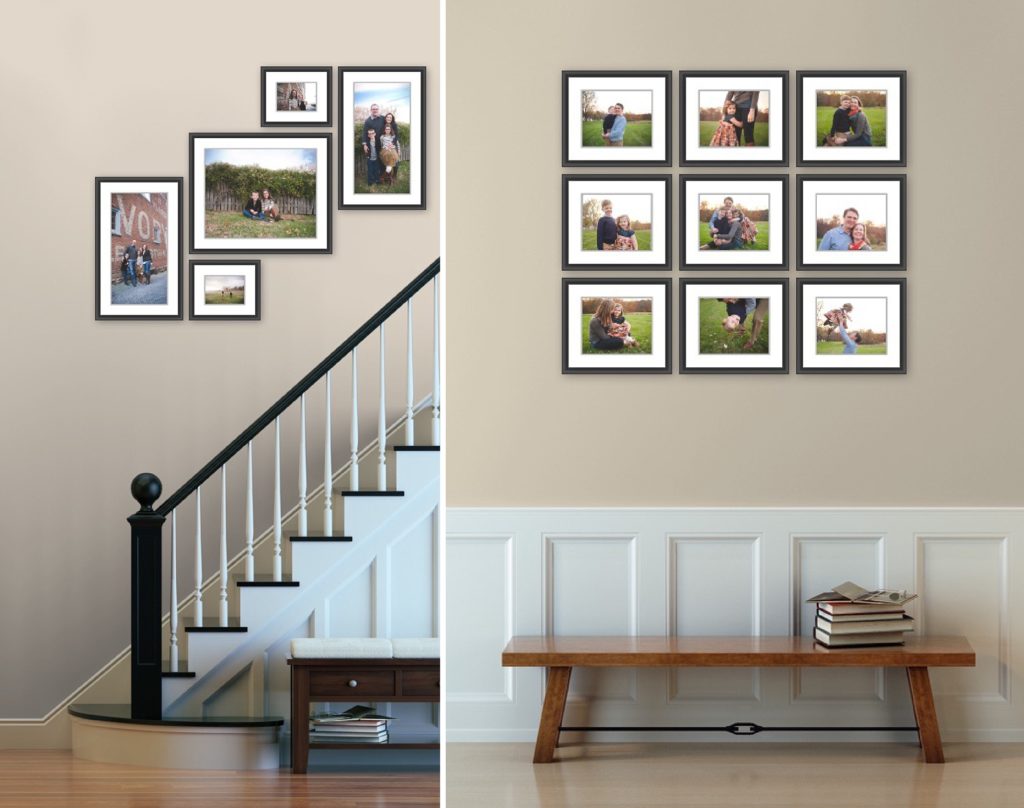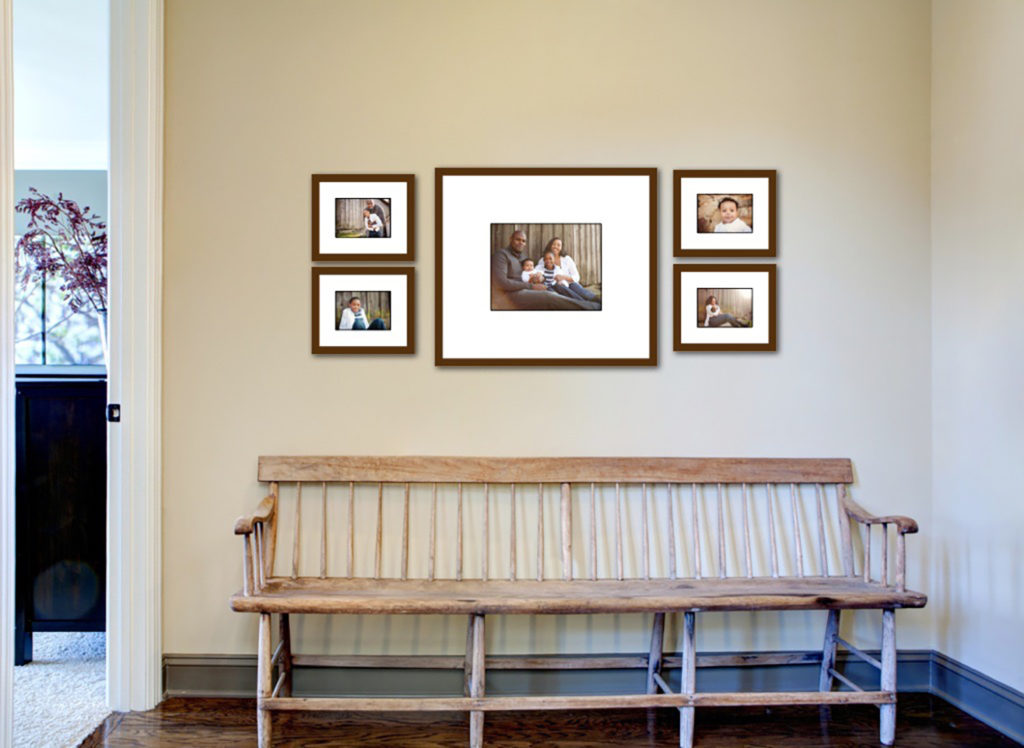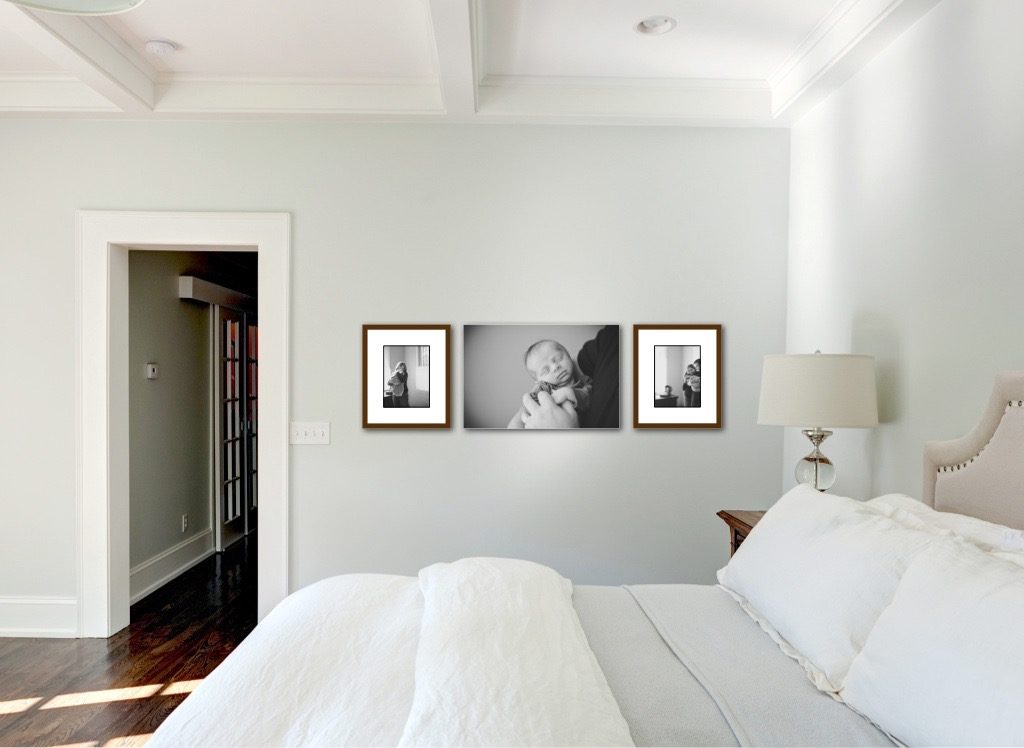 For those that don't like the commitment of a wall gallery (or at very least, don't like the process of hanging framed pictures), I highly encourage using a picture ledge instead.  This will allow you to simply lean the images and easily adjust the arrangement.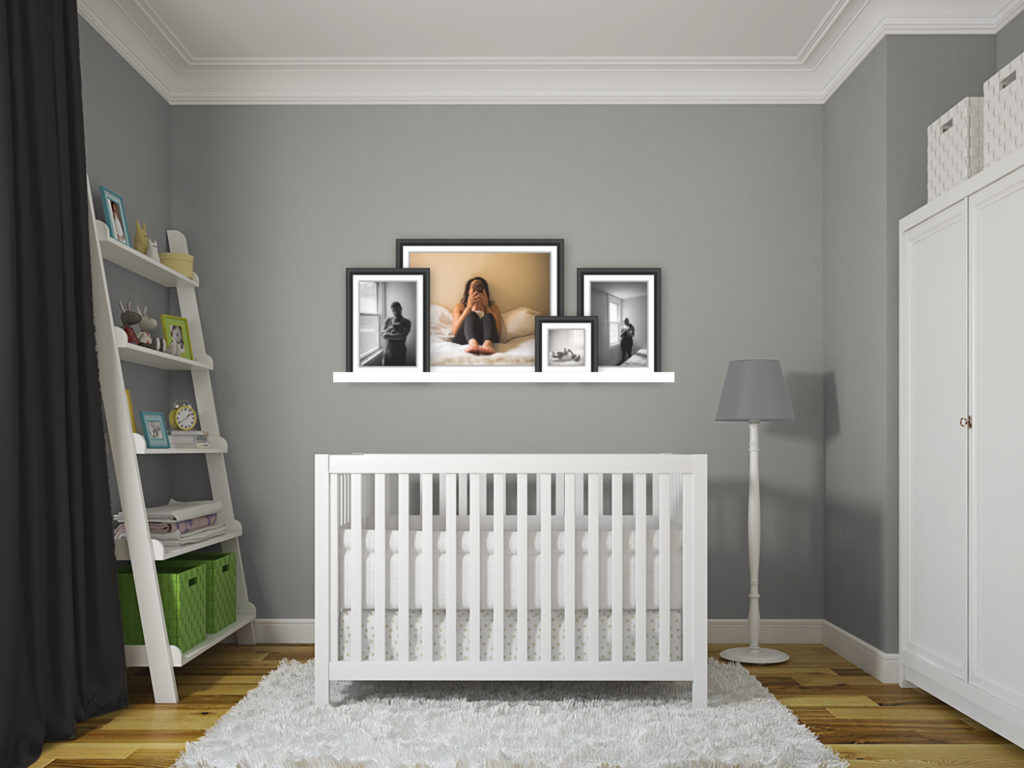 So what do you say we make your house a home and don those walls with your family pictures.