Today is Election Day and so I could not resist posting photos from recent photo session where Dad, Chuck Dennie, was also running for local election. The fact that he has 4 kids and is taking the time to run for local office shows how invested he is in investing in the community. Having 4 kids makes your life busy so I can not imagine the havoc that is caused by the campaigning process. The Denny family was an absolute joy to photograph plus we got beautiful weather. I mean look at how dang adorable they are in the photos below.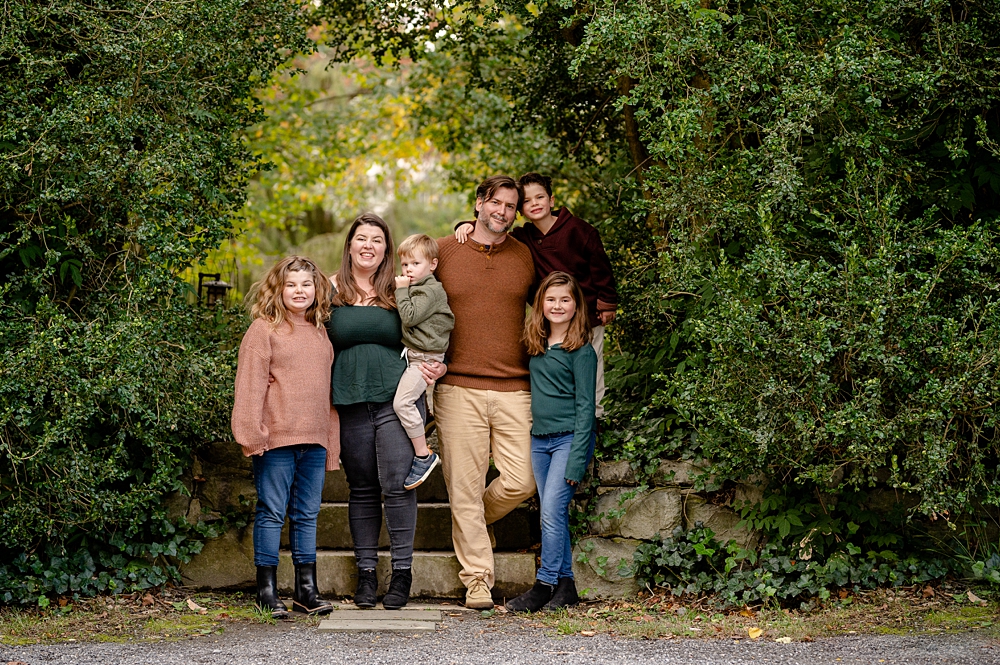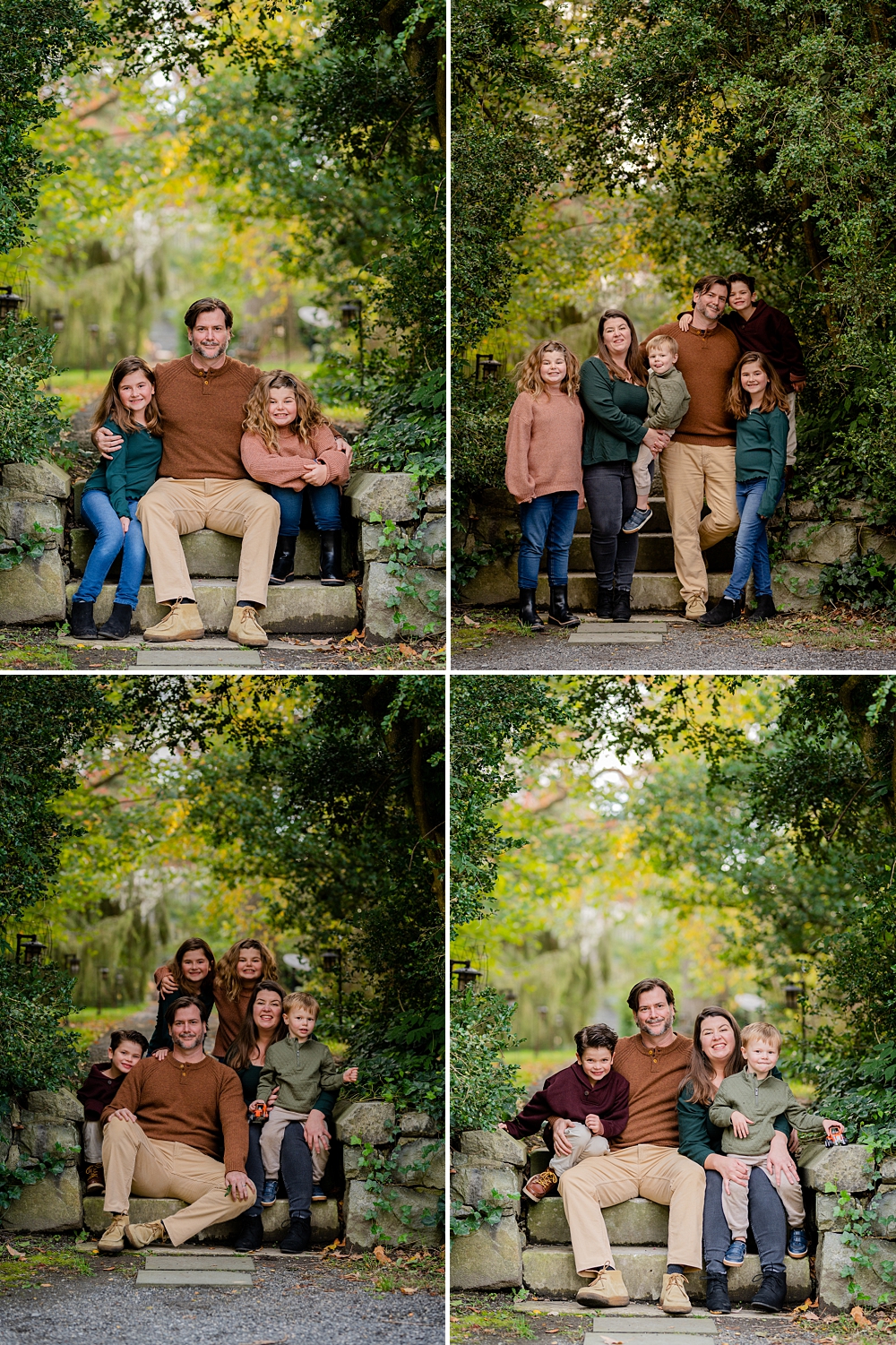 Moms do so much for their families, including being the family photographer, I like to make sure that some little moments are photographed between the posed and prompted photos. Showing just how much caretaking and loving they do. It won't be long before their youngest won't be able to be picked up anymore (easily at least) so these pics increase in value with time.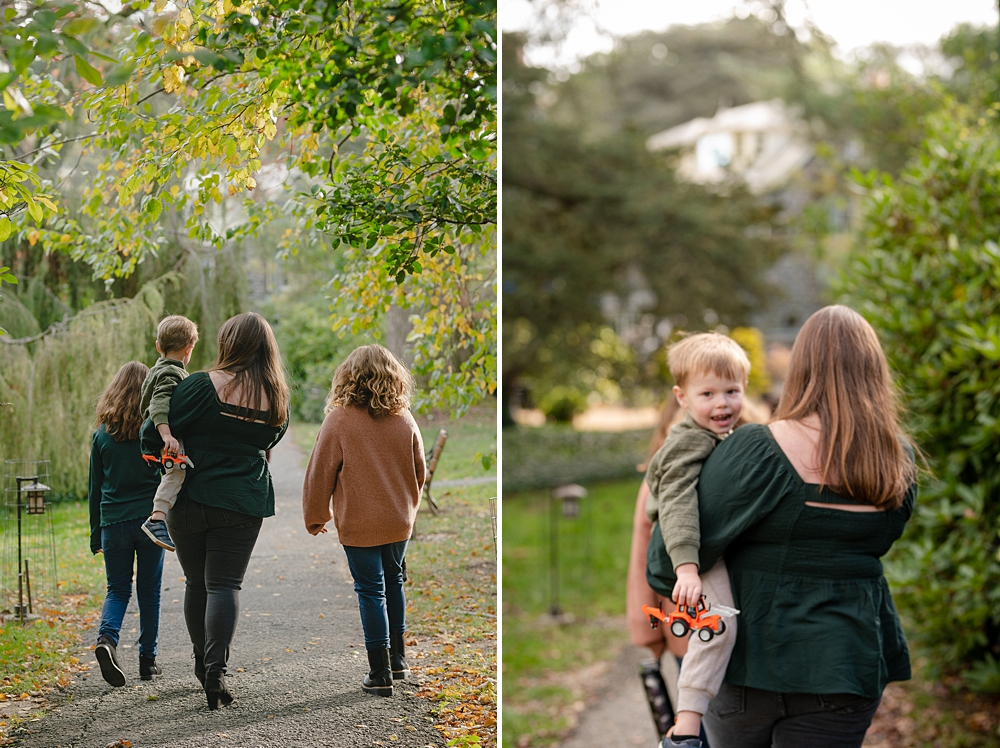 From the start, the kids were really on board for the session, which makes a photographer's heart sing. They picked these massive log for their sibling pic…I think they made a good choice.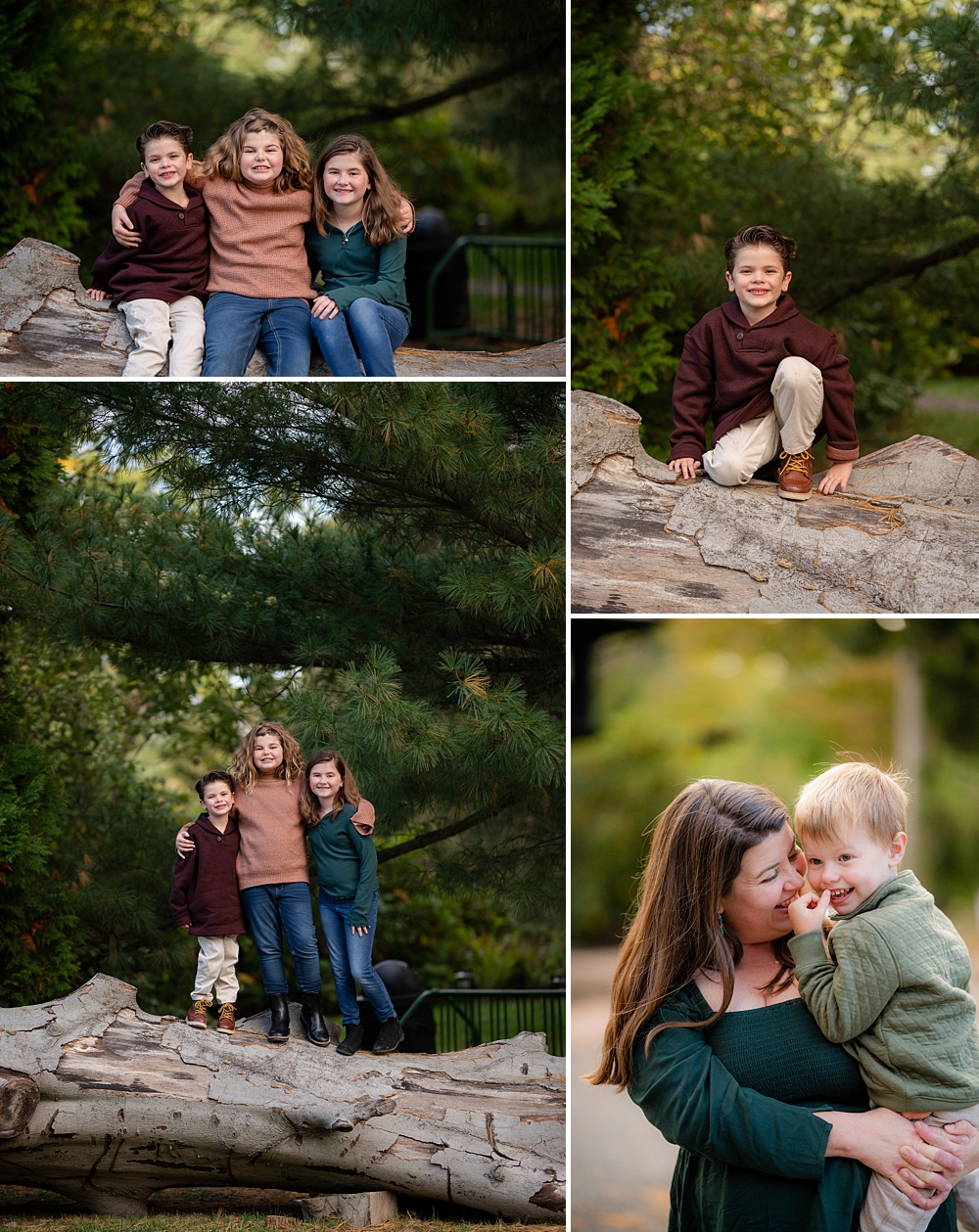 I mean how sweet are these 6?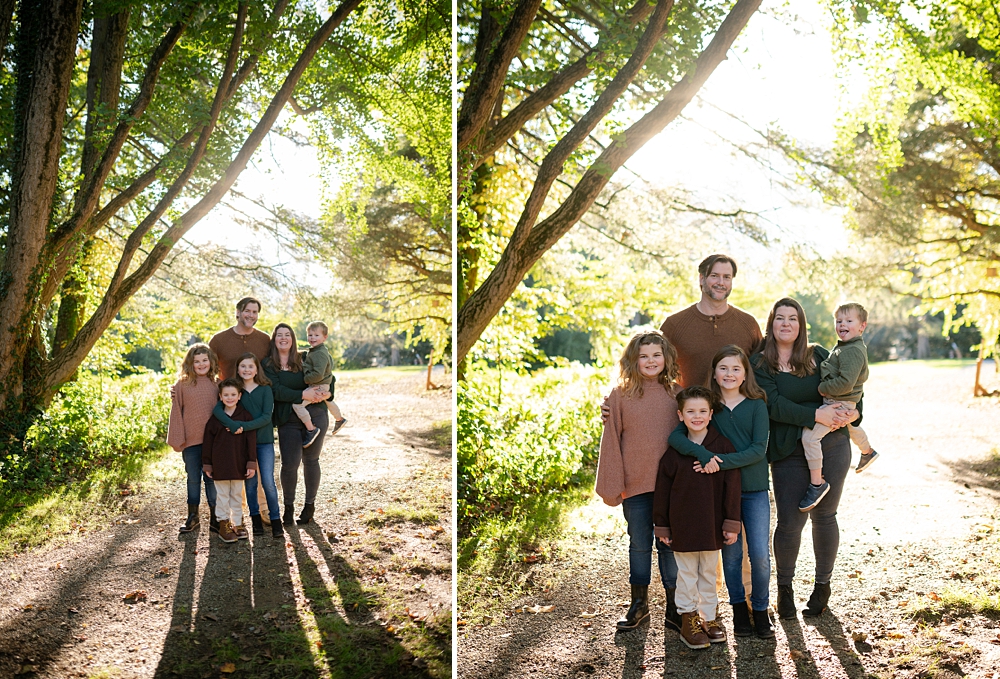 Every time I photograph a family, I try to get the kids on their own for a bit to document them at this age without family to influence. These kids were brilliant during their one on one time. I mean, does childhood get any more emblematic than sitting in a tree? Here freckles make me smile.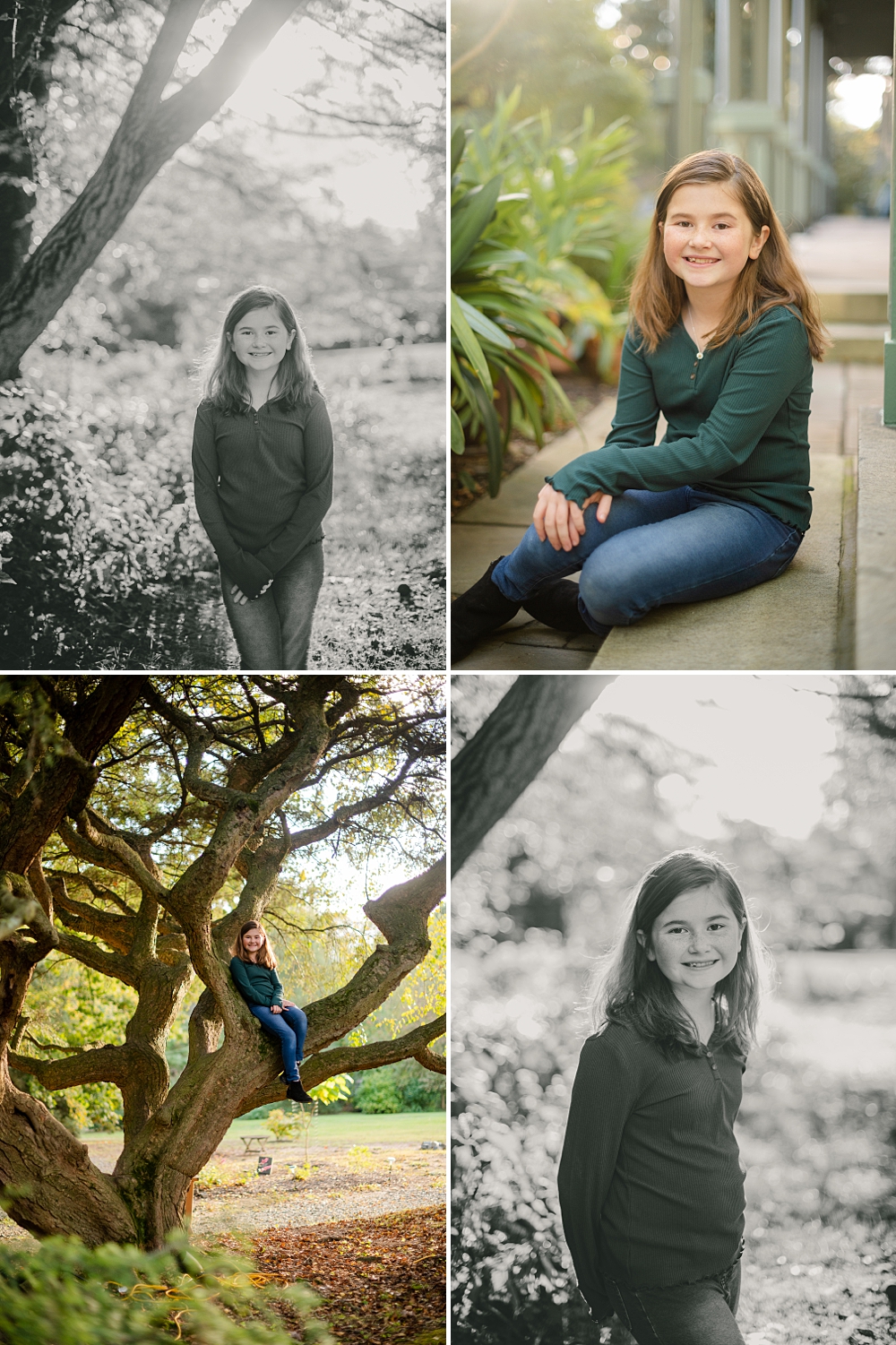 I love this sweet child's curls and how the sun is highlighting her hair.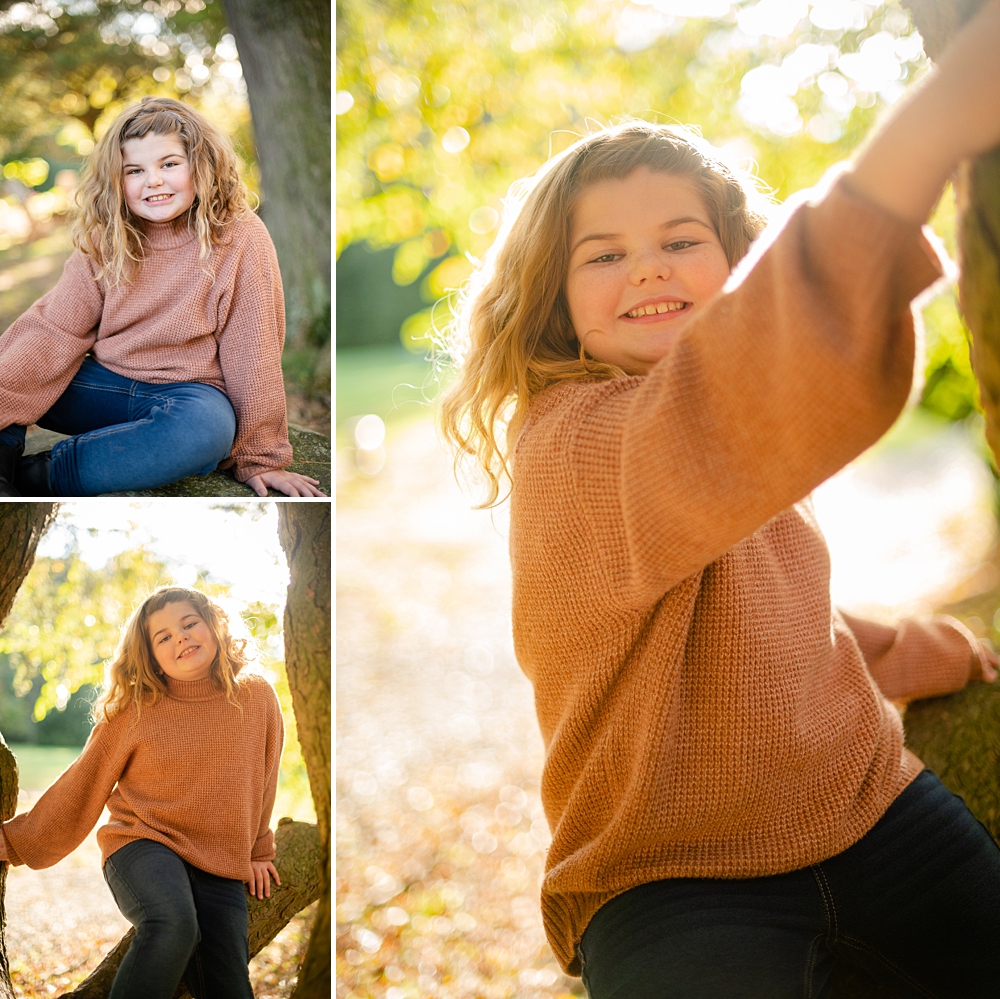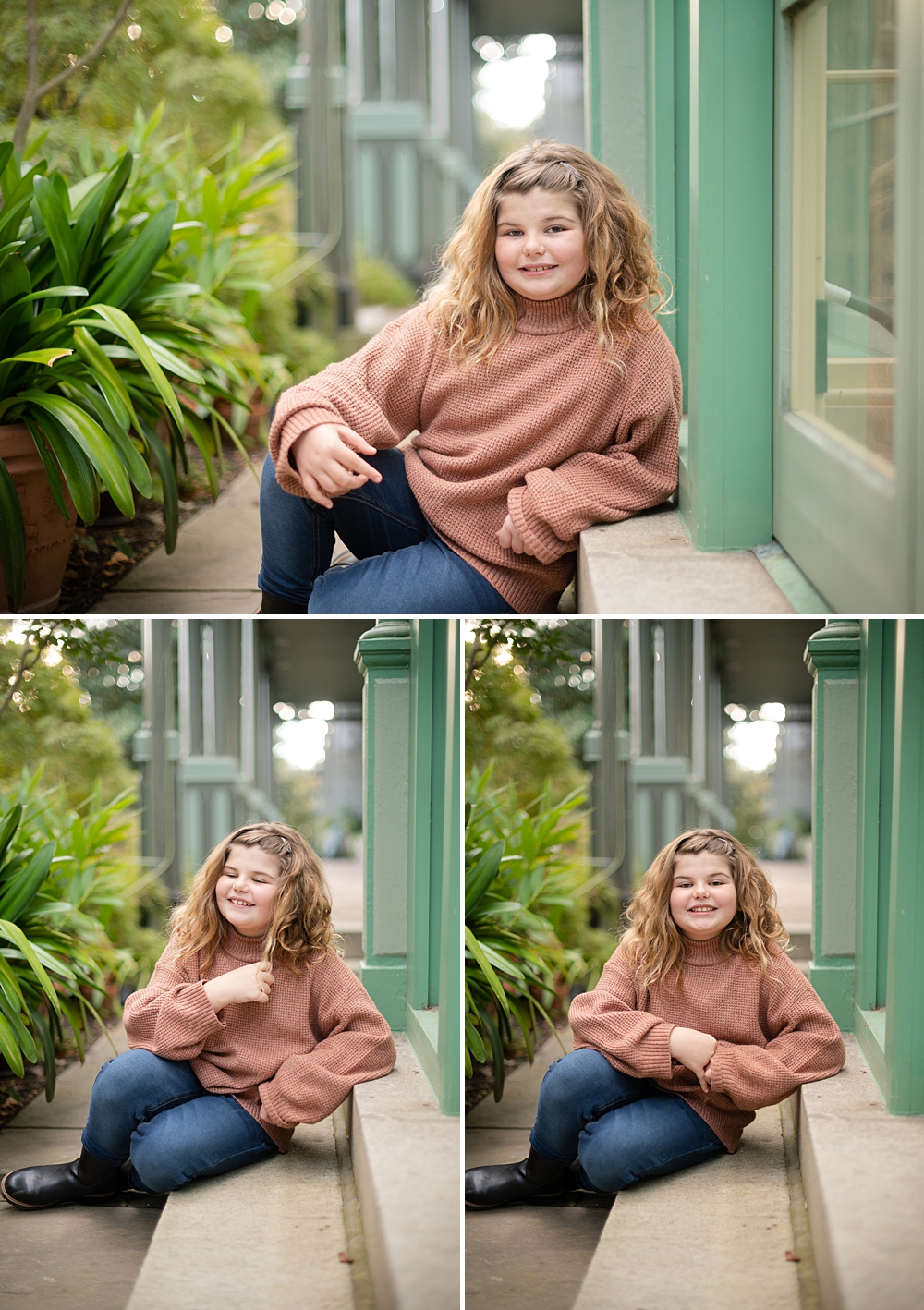 Little man was a natural model. Can we talk about his hair?!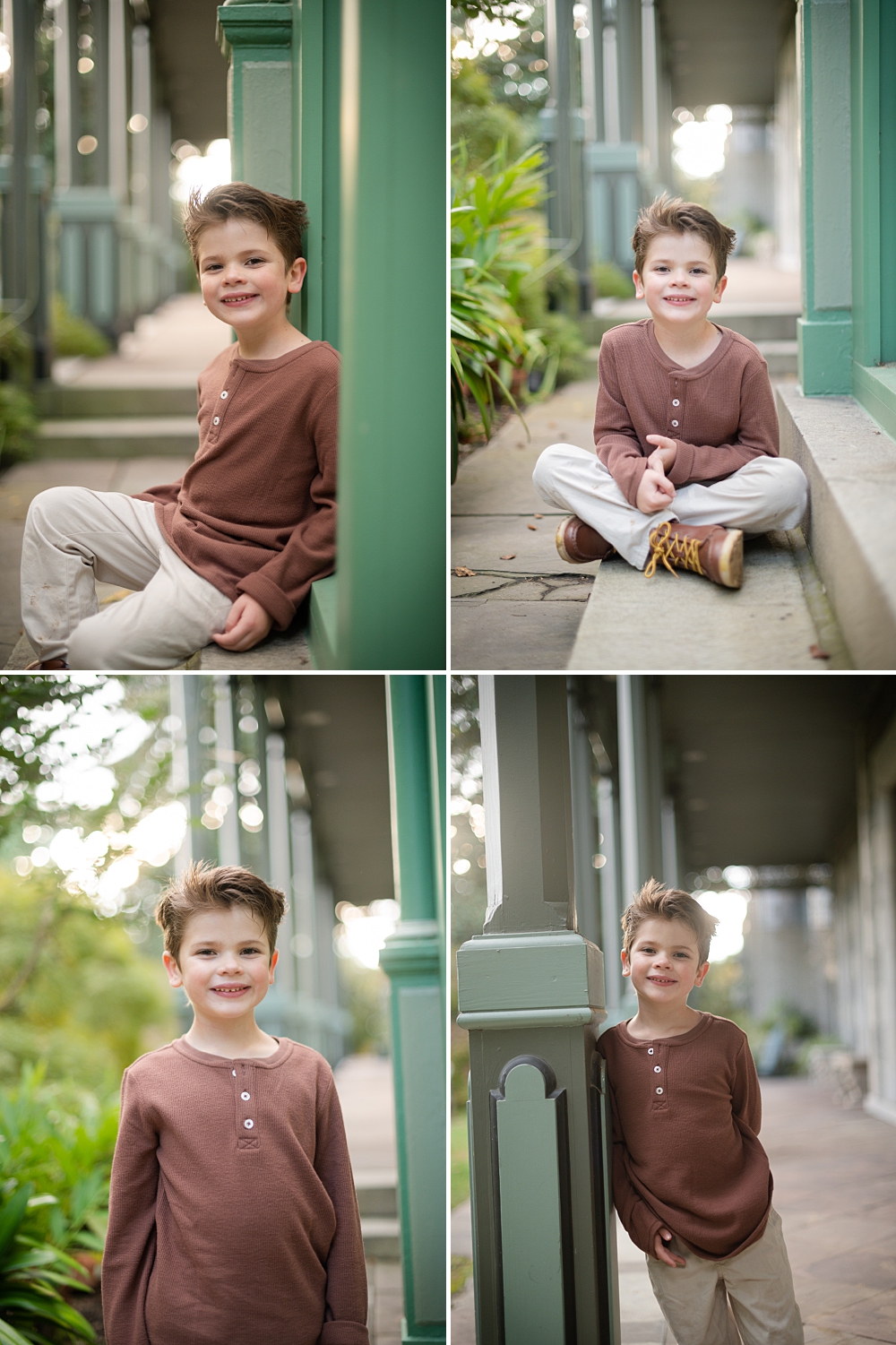 The wild card during this session was the baby of the family. Mom and Dad were amazed when he went off to the side with me without fuss. (Parents just off to the side.). Thankfully, even baby boy was able to let his personality shine with some one on one time.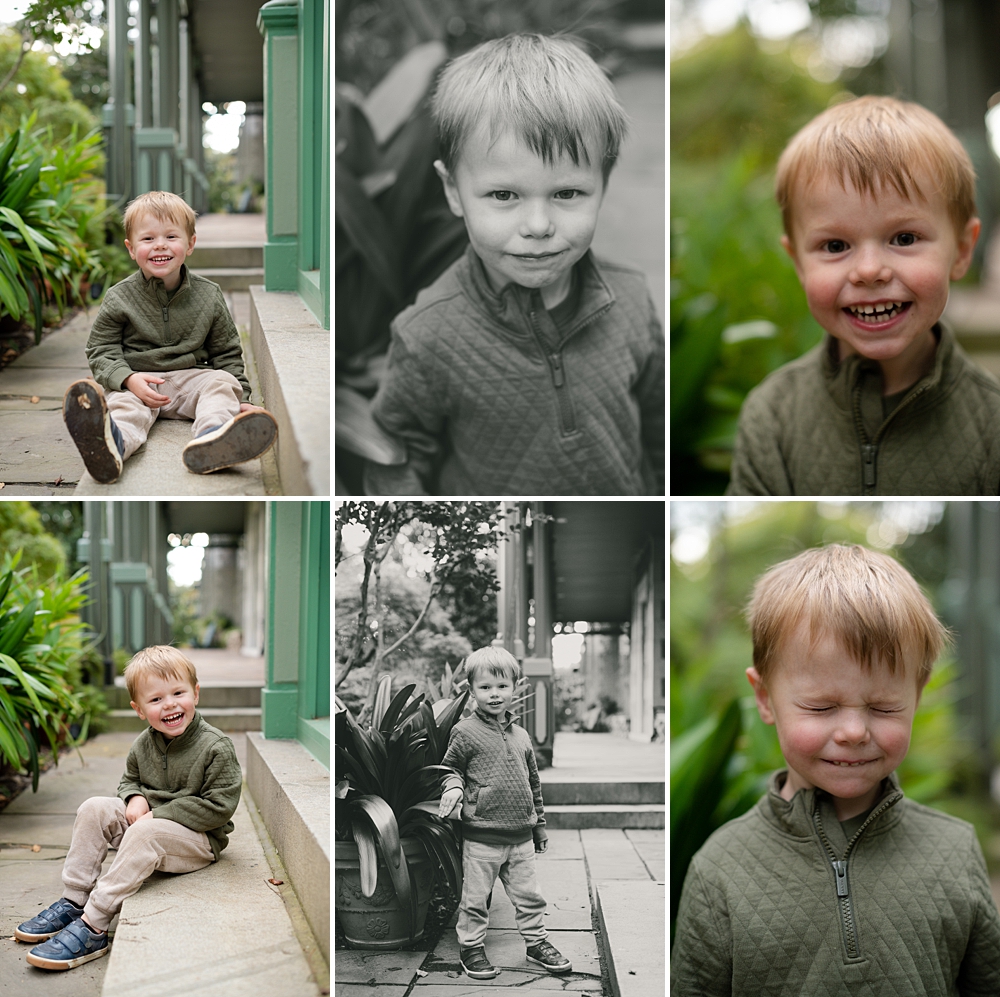 Couldn't resist mom snuggling with her boys.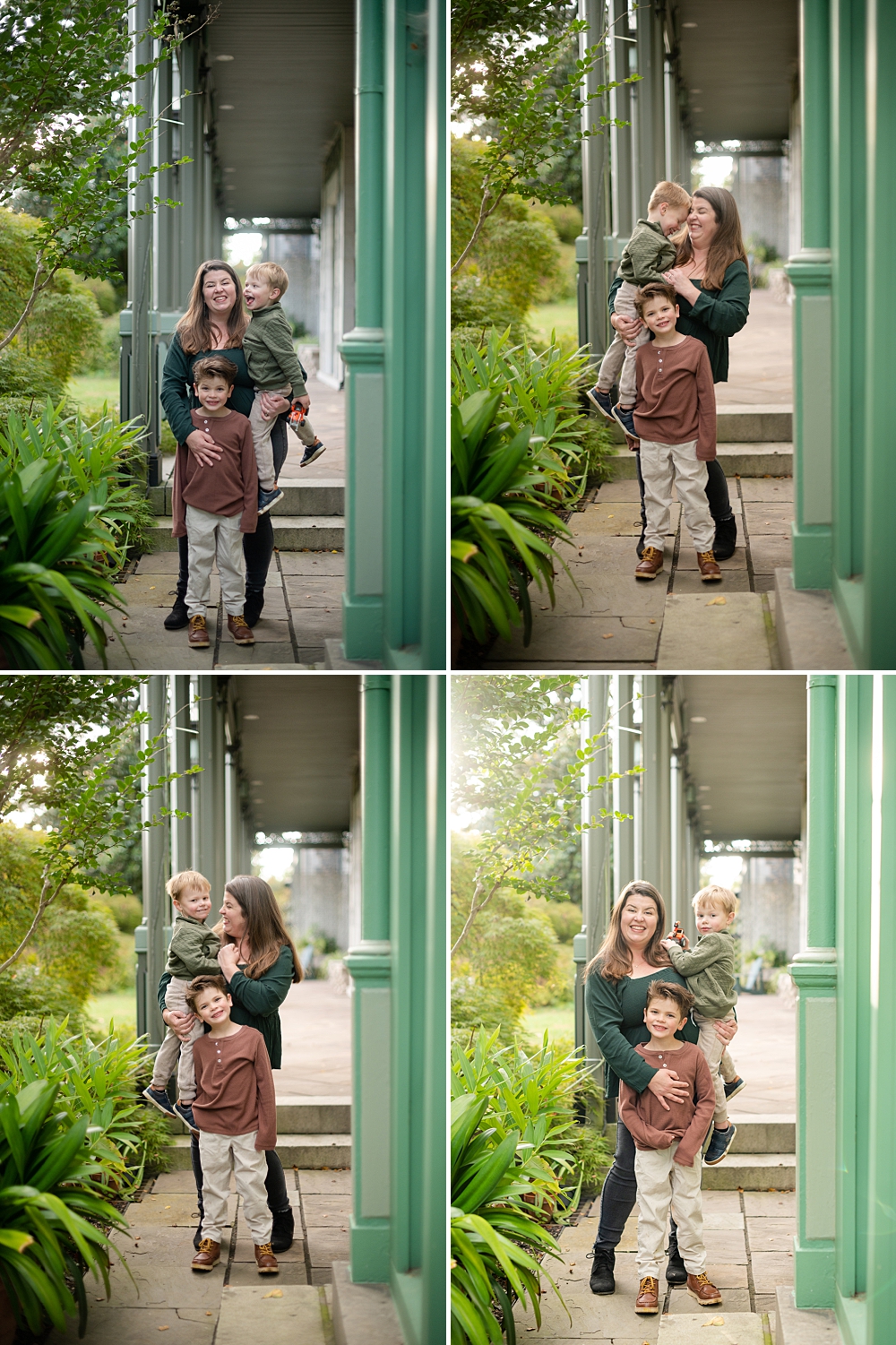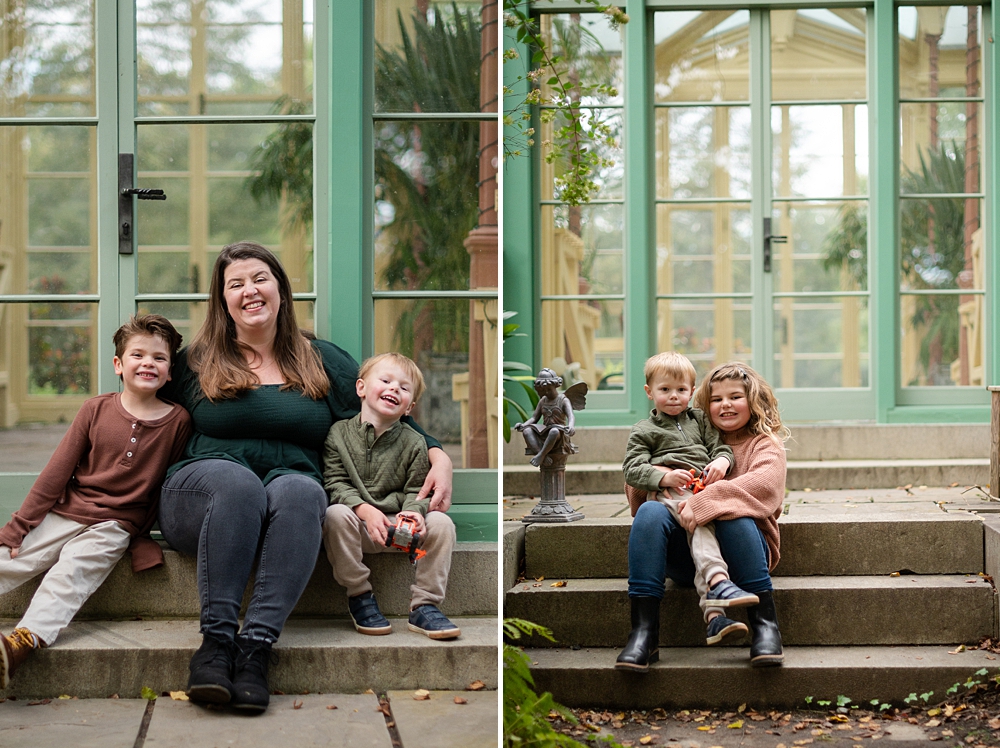 A close up of those freckles….like they are perfectly painted on.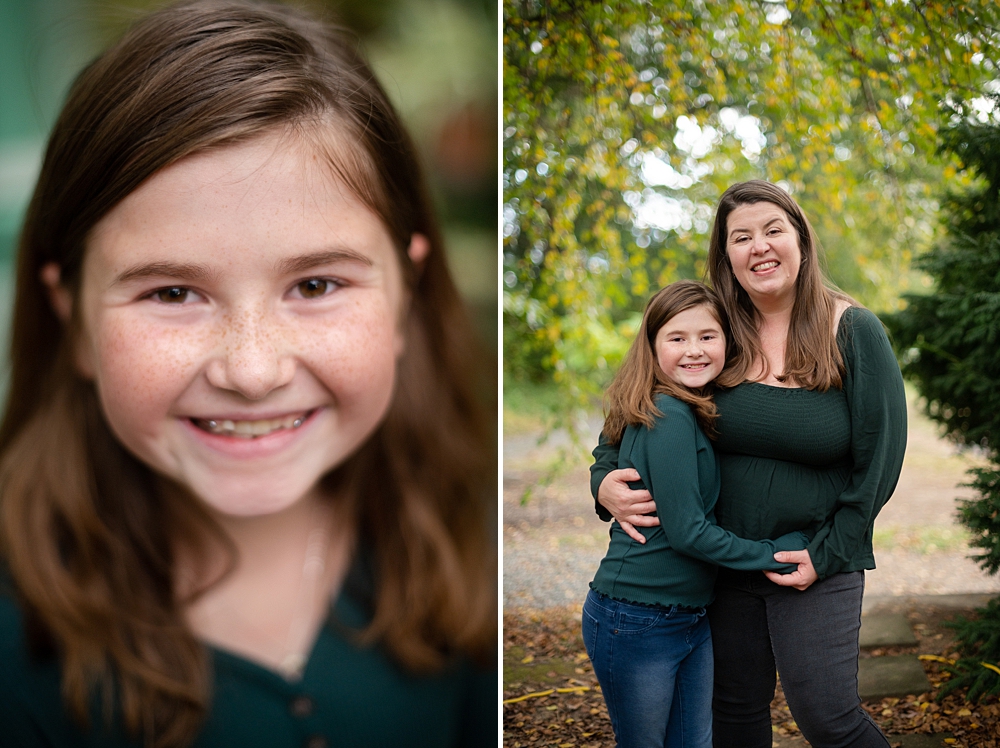 Getting all 4 kids happily looking and snuggling up together, Mom was over the moon.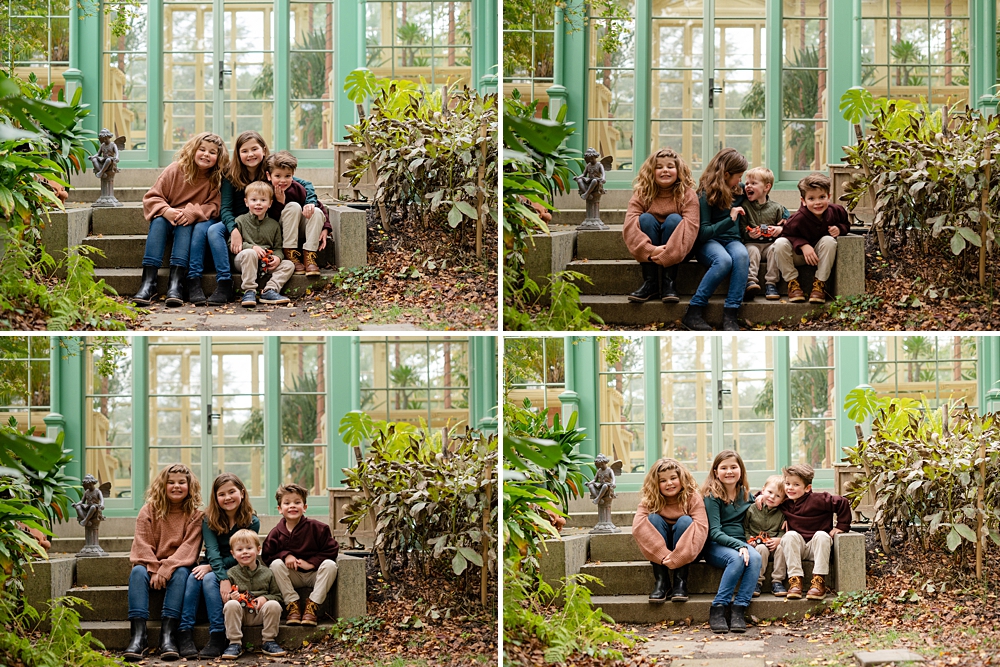 These two adorable sisters requested getting pictures together under this beautiful arbor. They are super close and share a room. The photo on the bottom is bursting with love.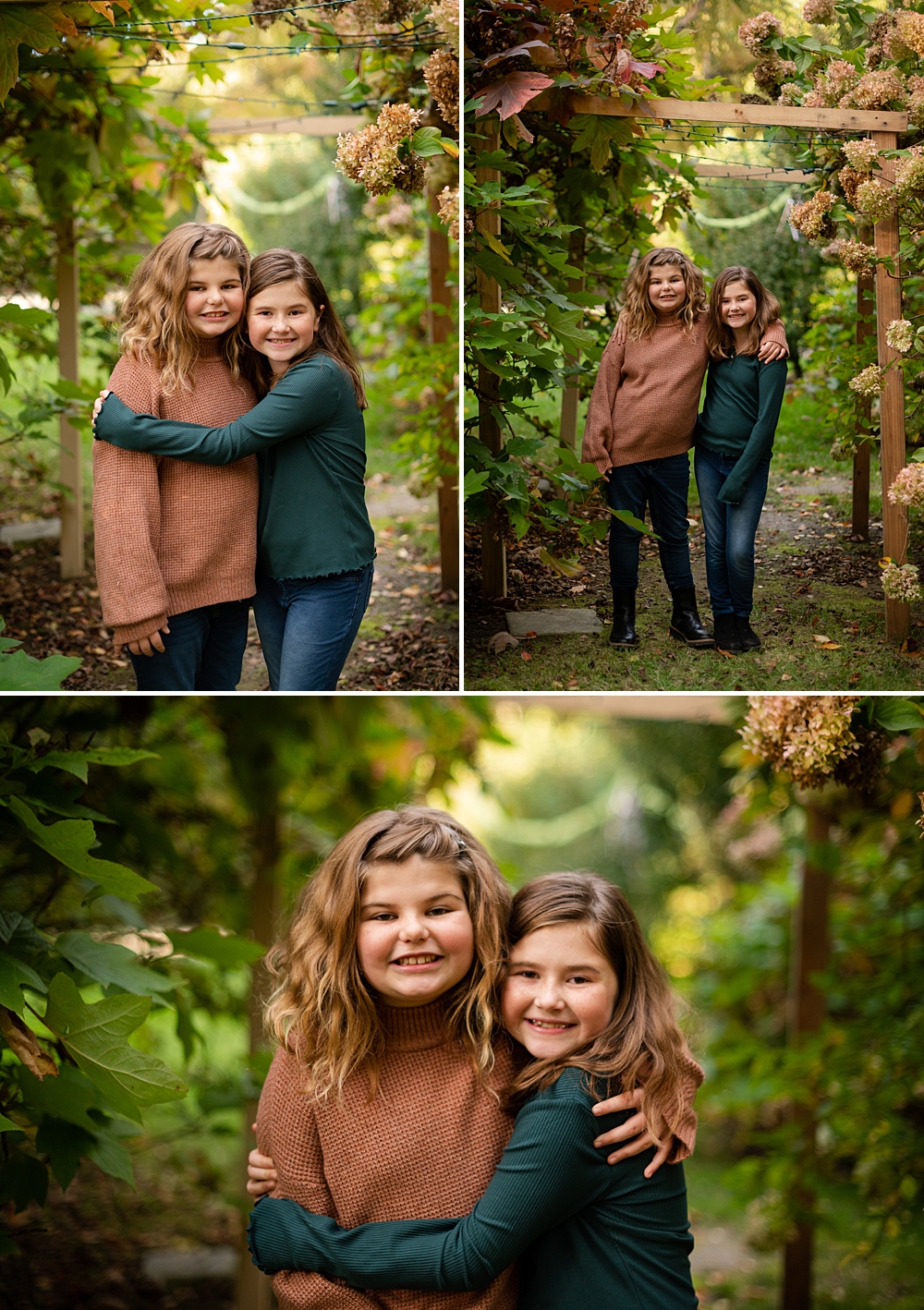 While I was photographing the littlest, I turned around when I heard laughter erupting and saw the most wholesome and heart warming scene….here they are playing a game together while they wait for me to be done. How overwhelmingly adorable!!!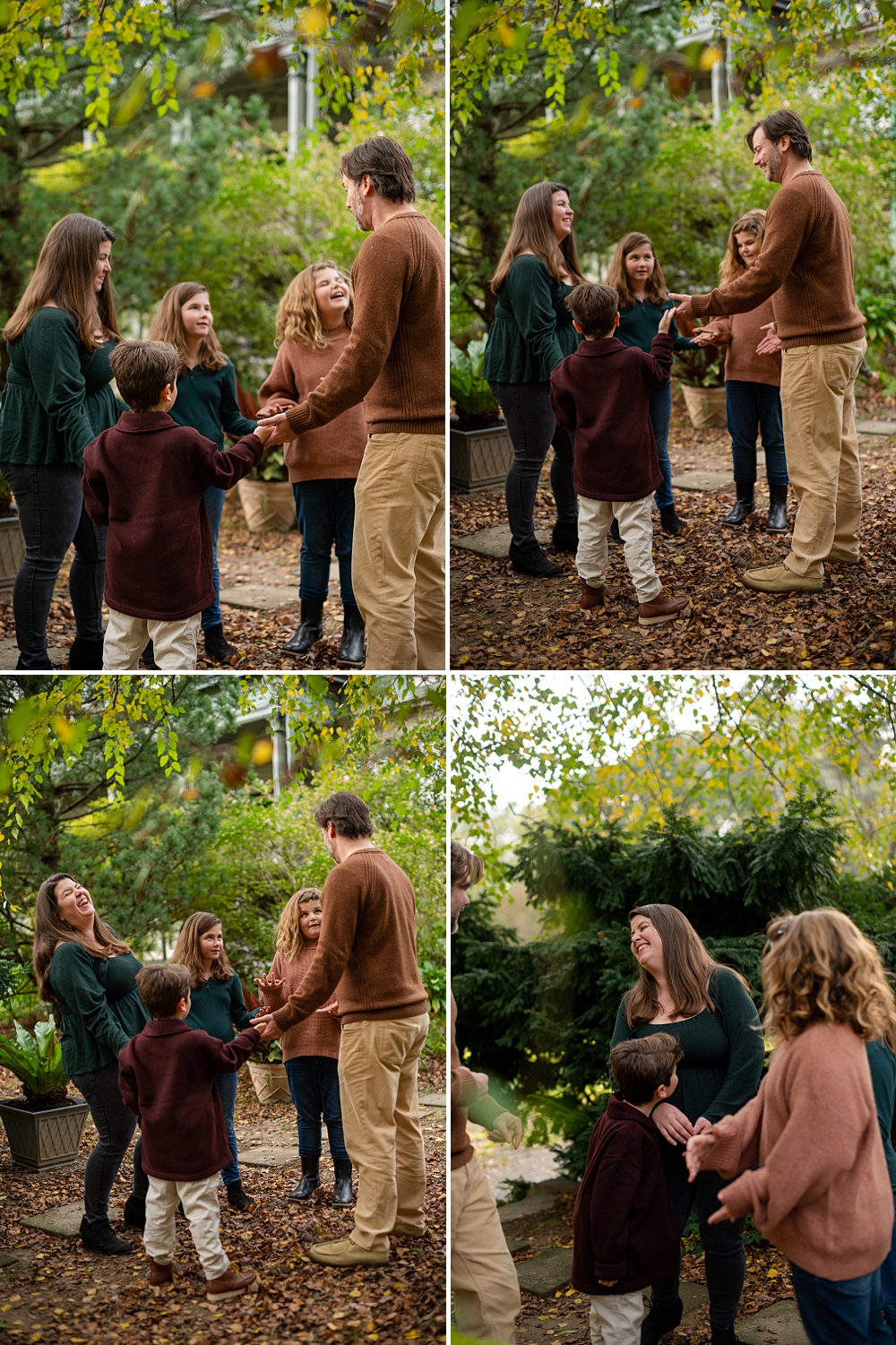 Quite often, Mom and Dad have not had their picture taken together without kids in a long time so I try to make time for a few shots of them together. These two did not disappoint.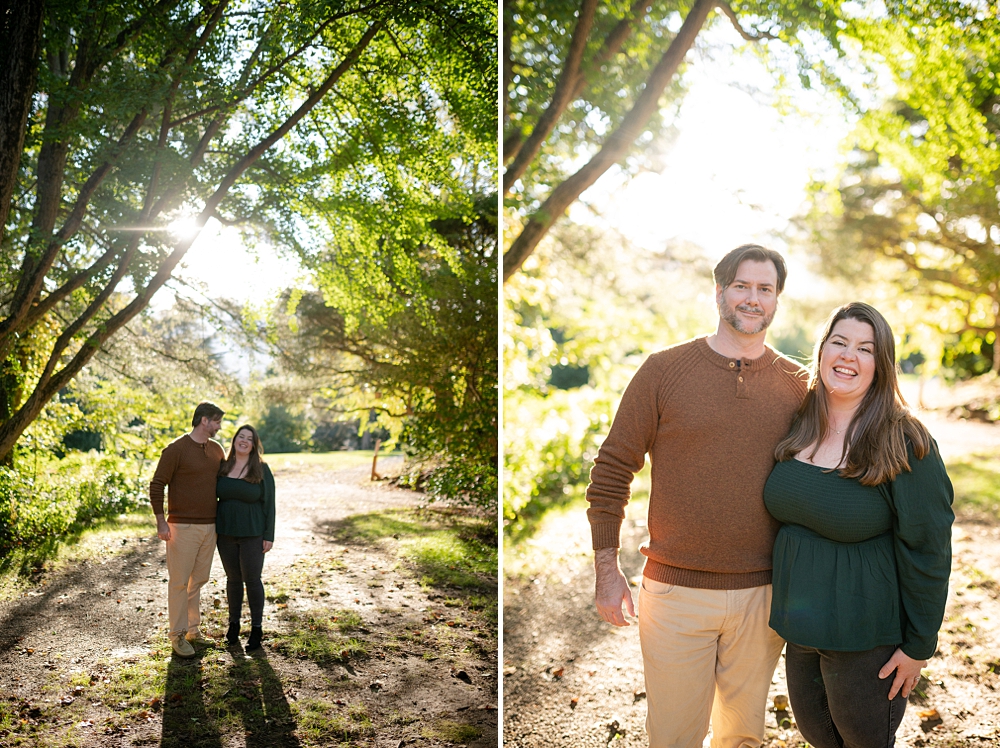 They fit together like puzzle pieces.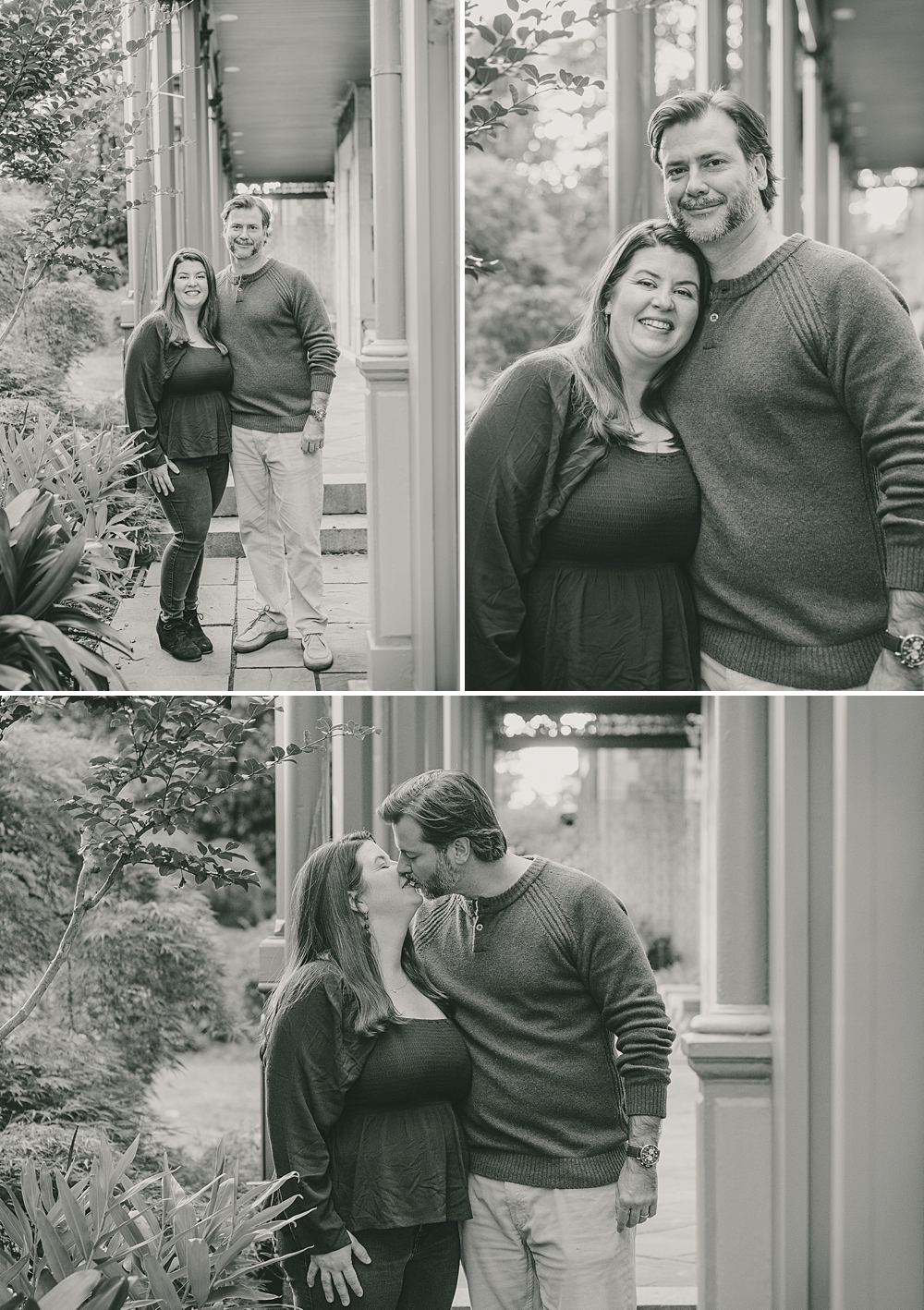 Another thing that is encouraged are pictures for the adults to use for headshots, whether it be for social media, LinkedIn, or local office. It never hurts to swap out that 10 year old profile pic and have a ready use headshot on hand.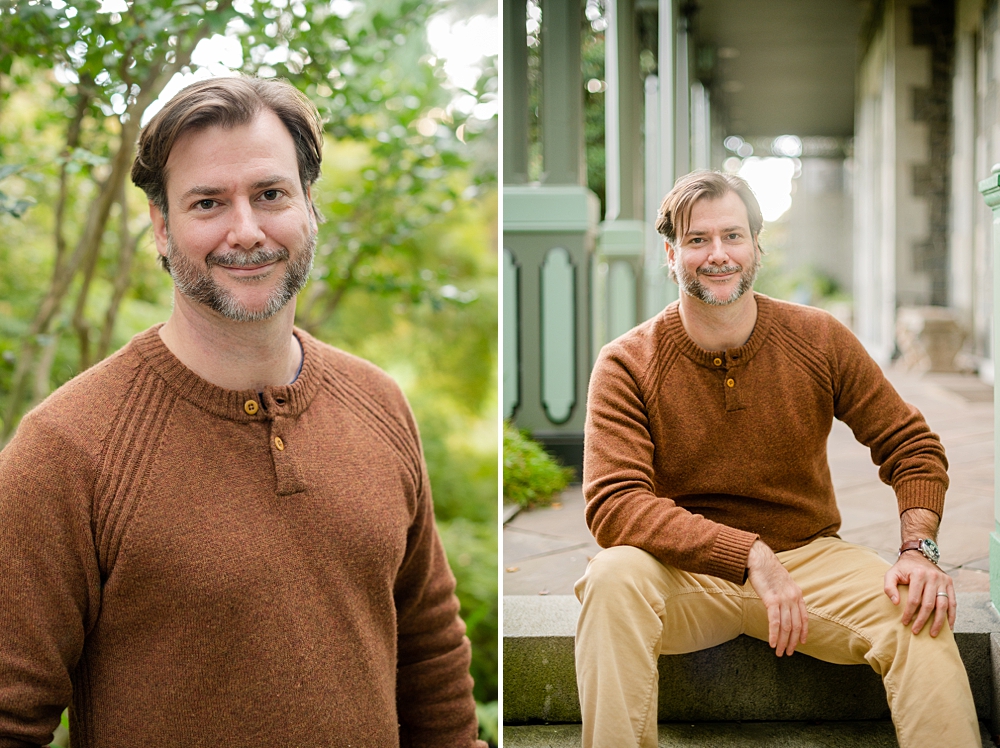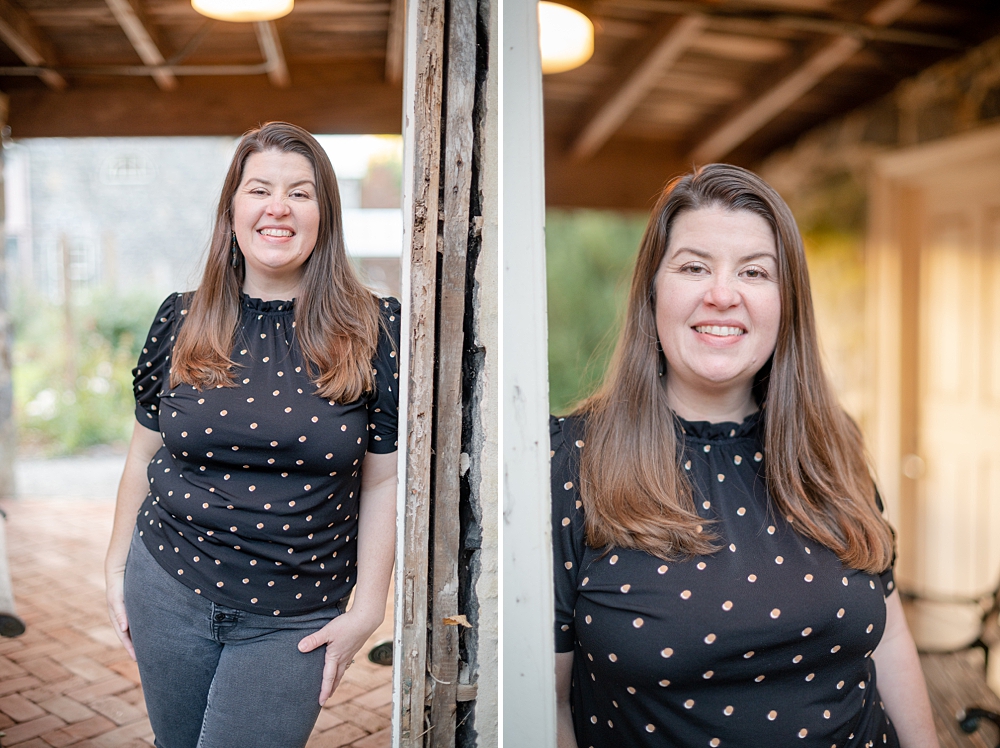 Good Luck Dennie Family!!! To follow him and his partner on Facebook, click here.