Last fall, Shutterfly sent me an email, requesting to buy images from my portfolio for use on their website.  Of course I said yes.  They were particularly interested in images of my family and I had to cull my archives in order to get images of both of my children from birth until now.  Today you will find them regularly on their website, mailed catalog, plus Facebook and Instagram feeds.  My friends like to play a modified version of Where's Waldo and find our pictures.  Here are just examples of my images being used by Shutterfly.
Friends have screenshot their inbox to show me how my daughter greeted them good morning that day…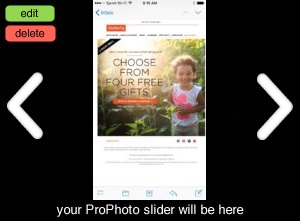 I am happy to pair up with a company that understands the value of printing your images as well as incorporating them into your everyday life.  Thank you Shutterfly!