The biggest concern I receive from my moms that just had a baby is the post-partum weight.  After two of my own, I hear you mom.  In my pre-baby life, I actually had abs and wore bikinis with no concern.  However, once that baby was born, my stomach became soft and squishy.  It felt strange for me and I was uncomfortable.  After 8 years since my last pregnancy, I am a mom of two and the abs have not come back.  It is still a life goal to reduce the squishiness but in the mean time, I am living with what I call poochie.  Now this squishy belly gave me two squishy babies so I am grateful for what my body has done.  However, I feel for you and understand how hard it is to transition to this new body.  That being said, it takes time for your body to heal and you don't want miss out on precious photo opportunities with your family while you are comfortable with your body again.  Your baby will never be this little again.  So what is a new mom to do?
Posing is key.  Let's accentuate the positive…everyone has a positive…everyone.  Below are images from some of my favorite ladies that have used the follow poses and rocked their post partum world.
THE SIDE LIE
Laying on your side snuggled with your baby is a very complimentary pose.  It allows for connection between the two of you plus gravity is your friend.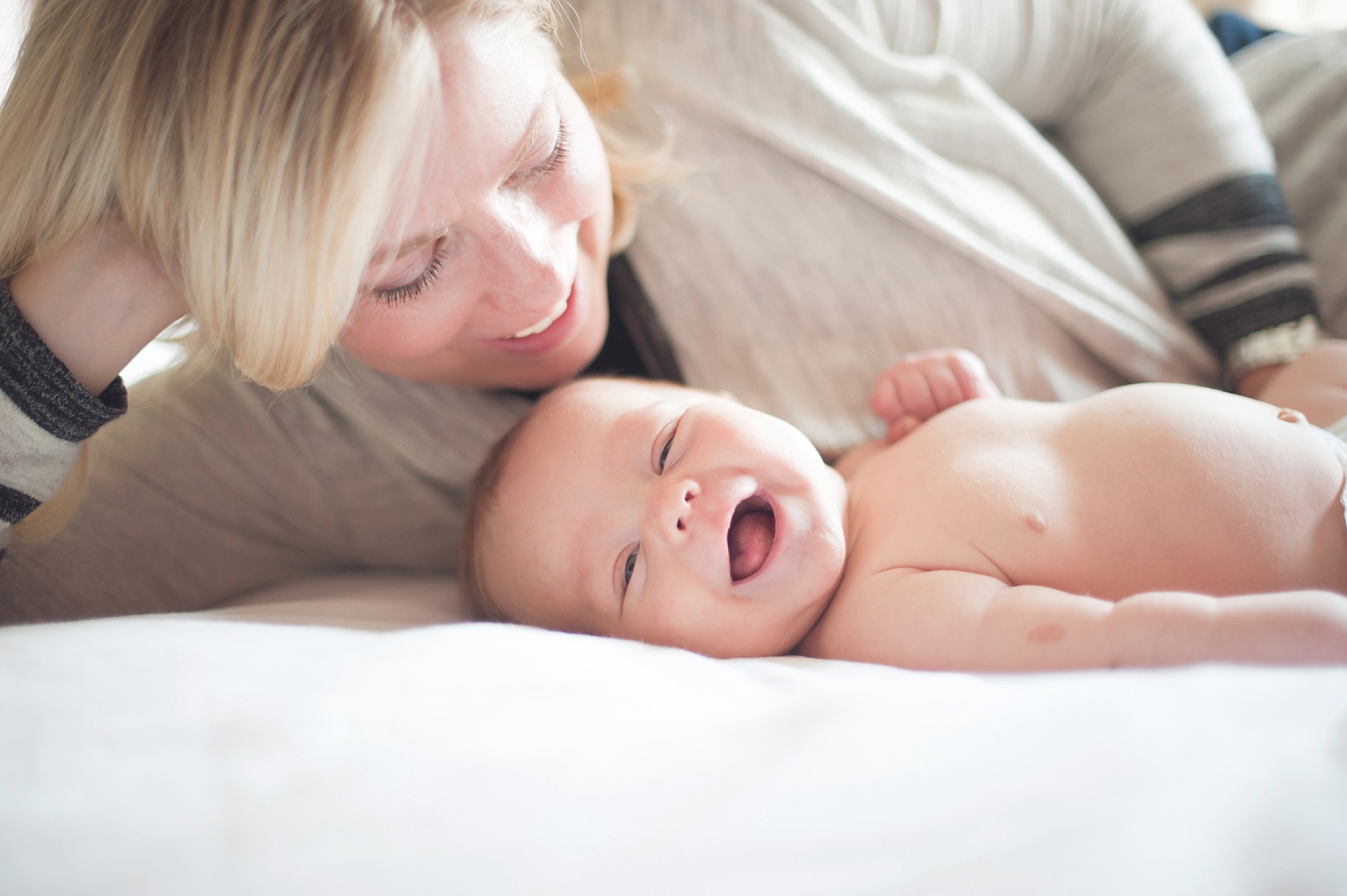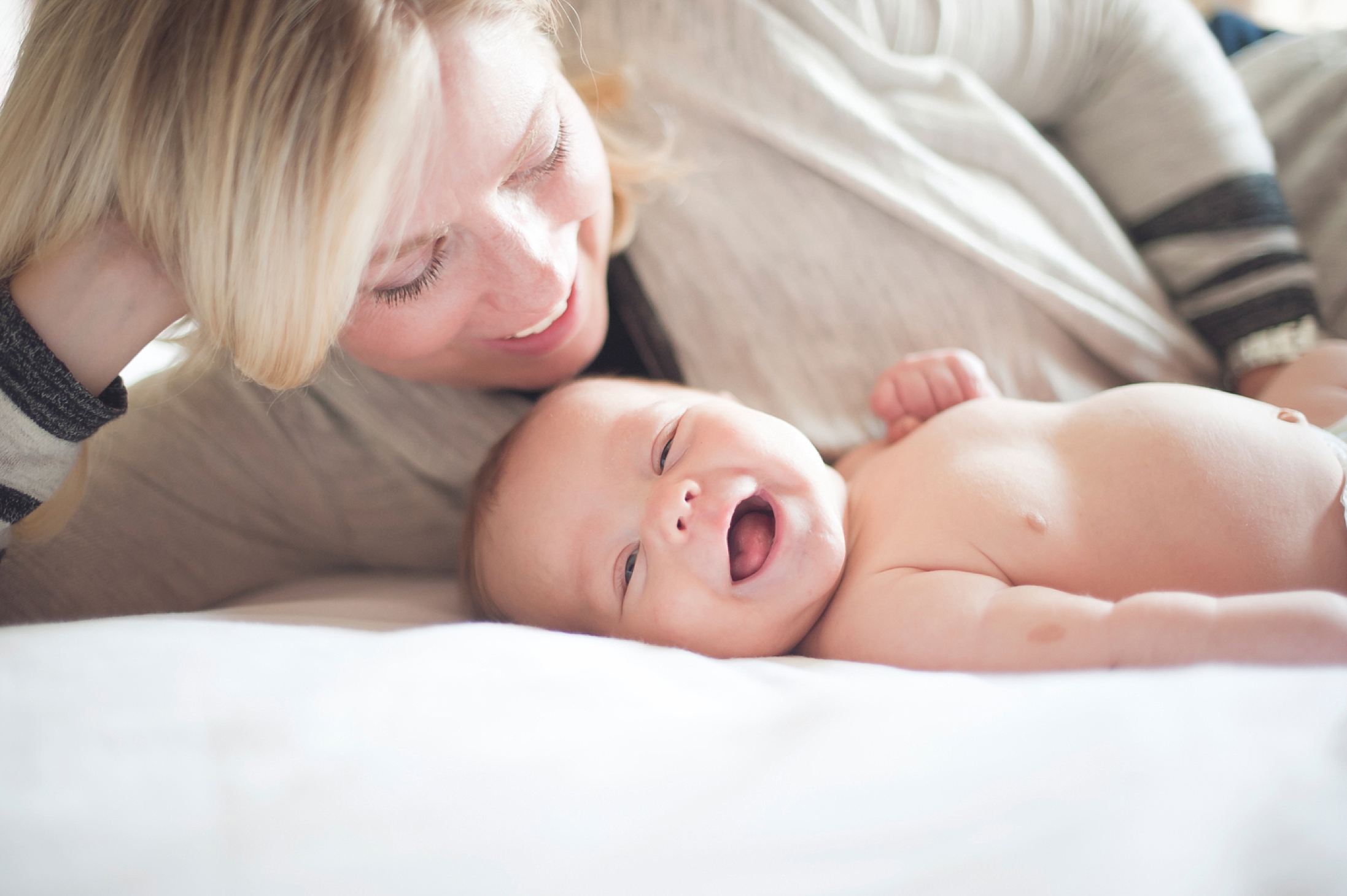 Even adjusting the angle a bit is equally as complementary.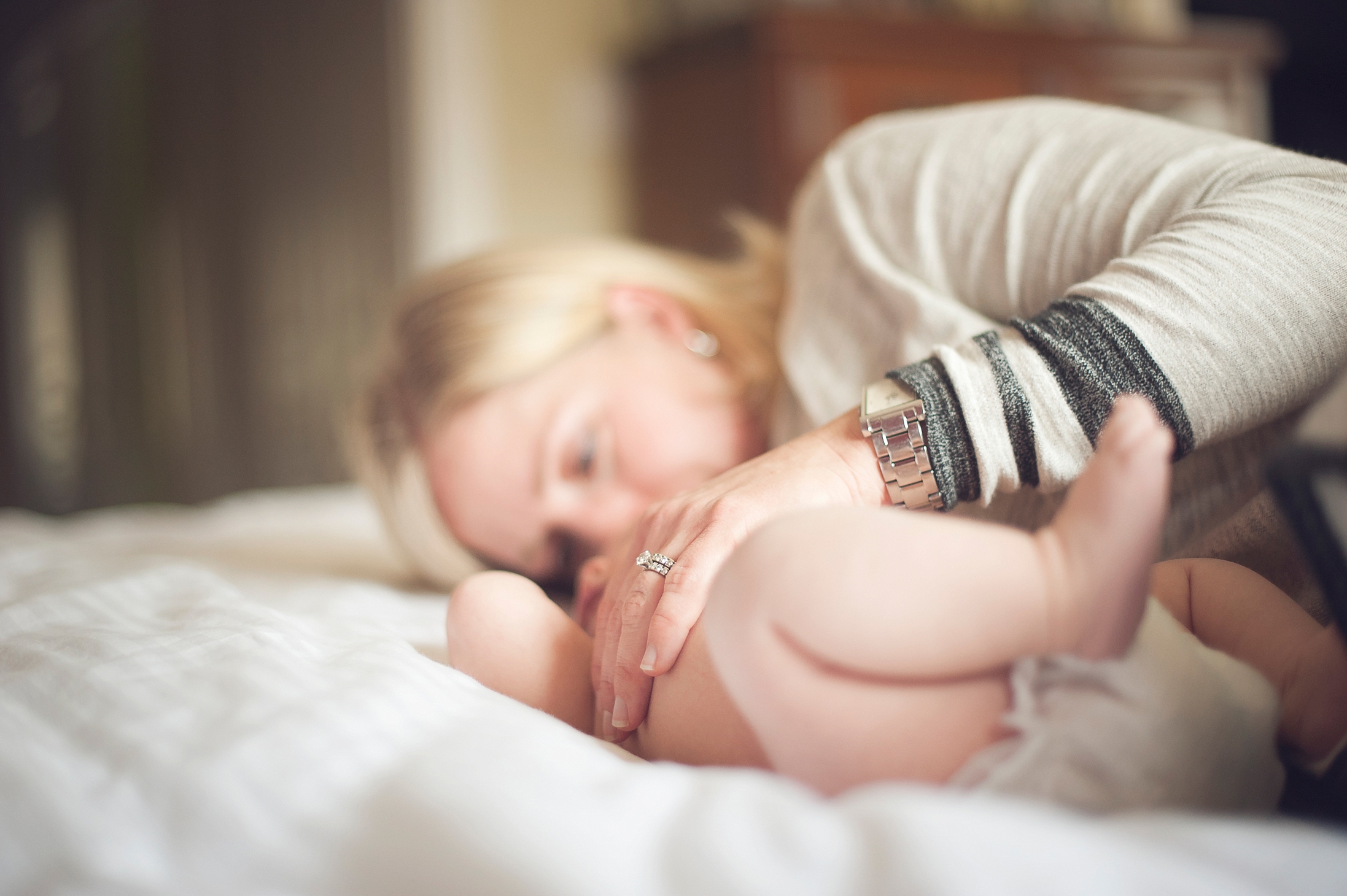 Another reason I love the side lie is that it captures the intimate mother and child relationship.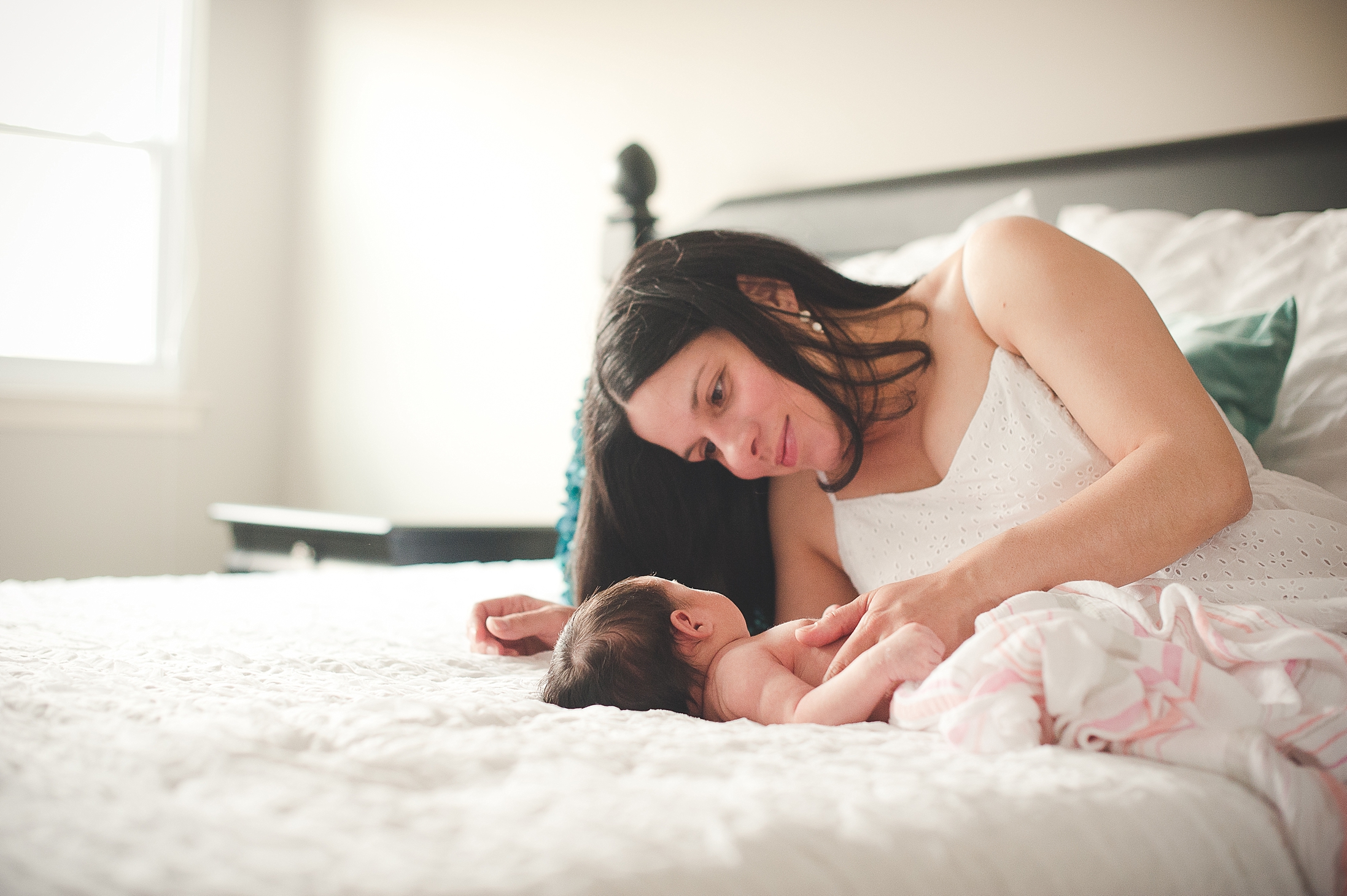 Shooting From Above
Shooting from above is a very easy way to eliminate any post-partum worries.  Plus being wrapped up into mommy's arms is the best place in the world to be, so baby is nice and happy.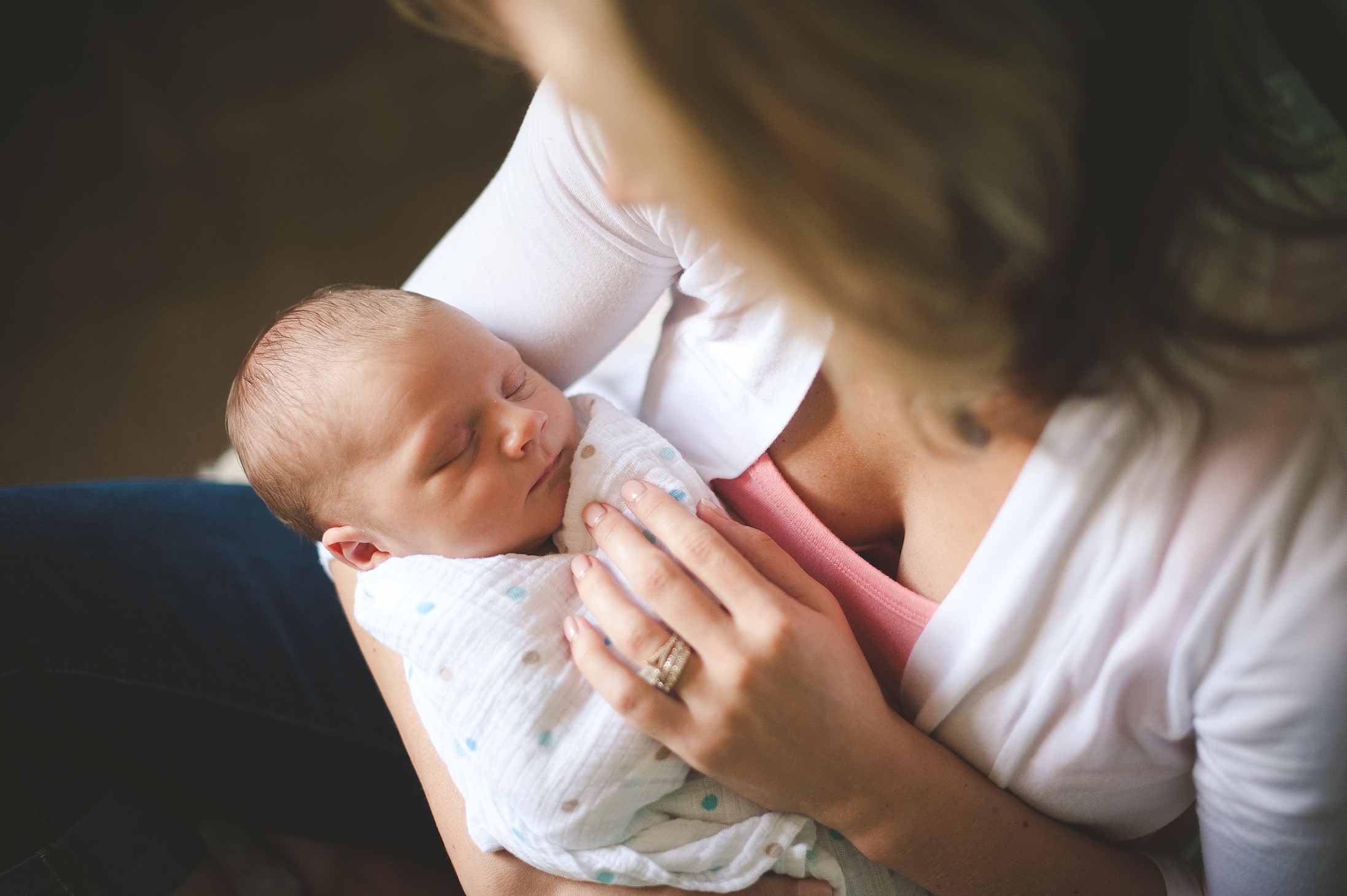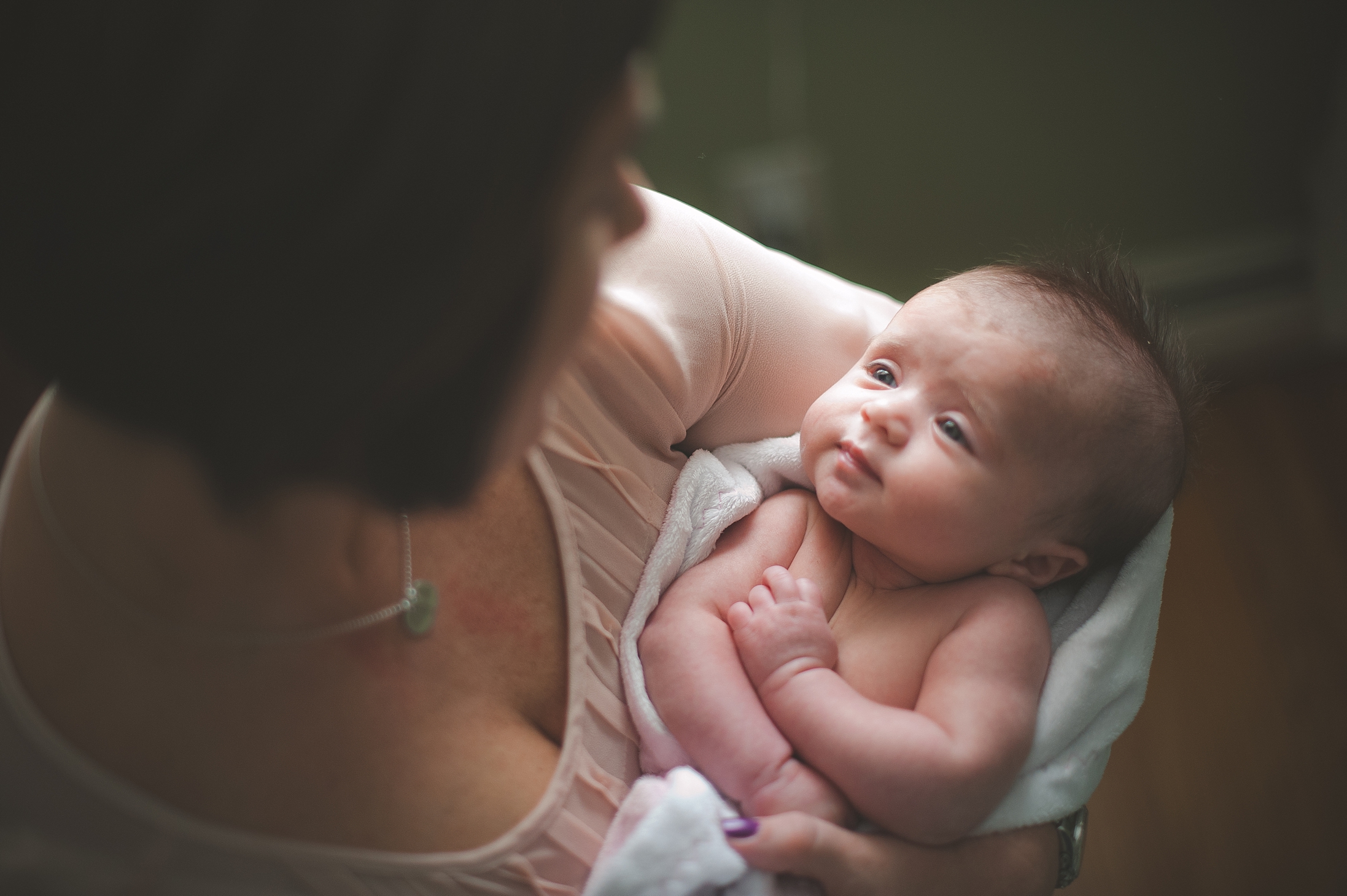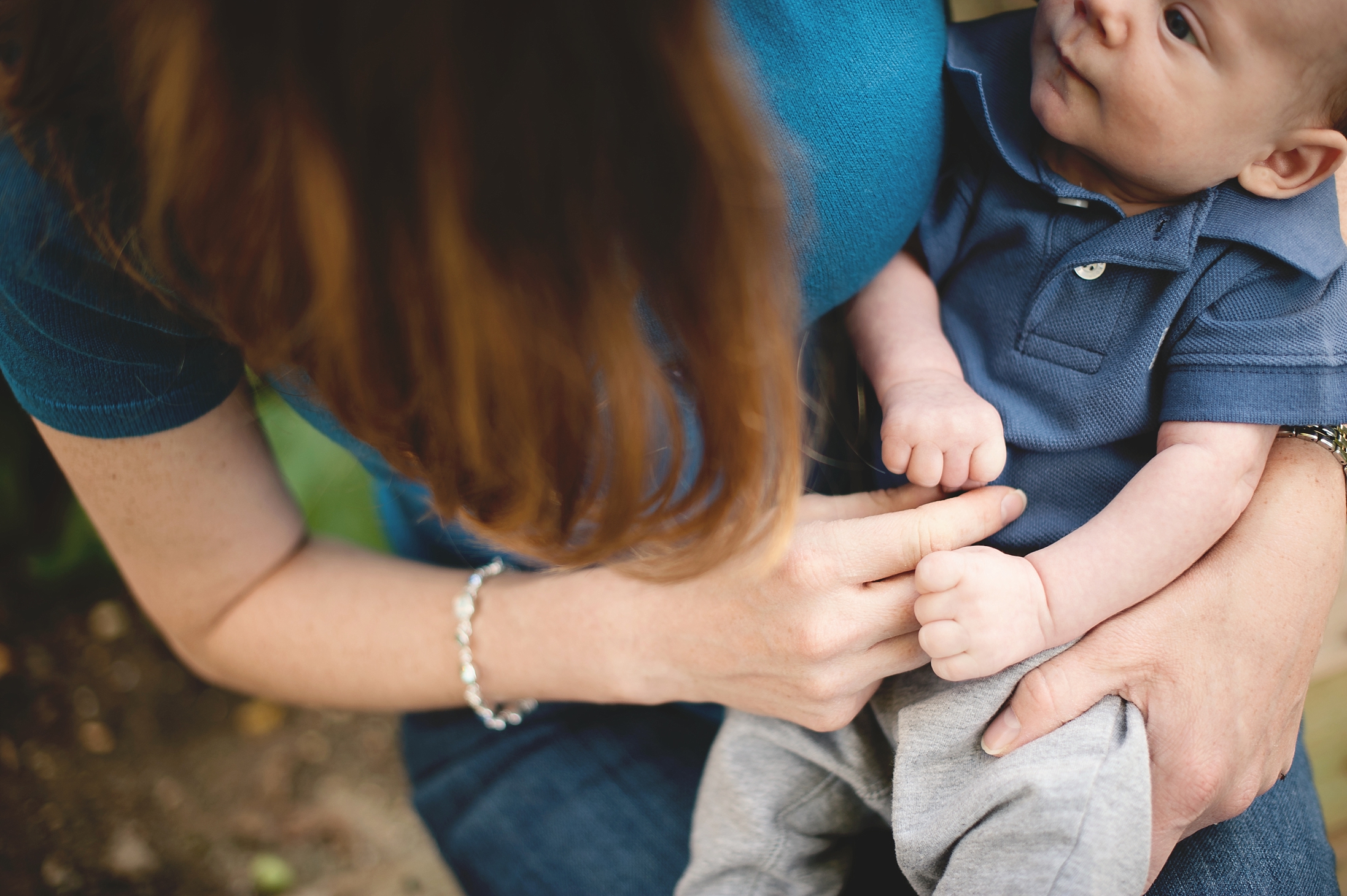 UP CLOSE AND PERSONAL
By you bringing your baby up towards your face and me getting in close and focusing on the two of you, that baby belly taken out of the shot.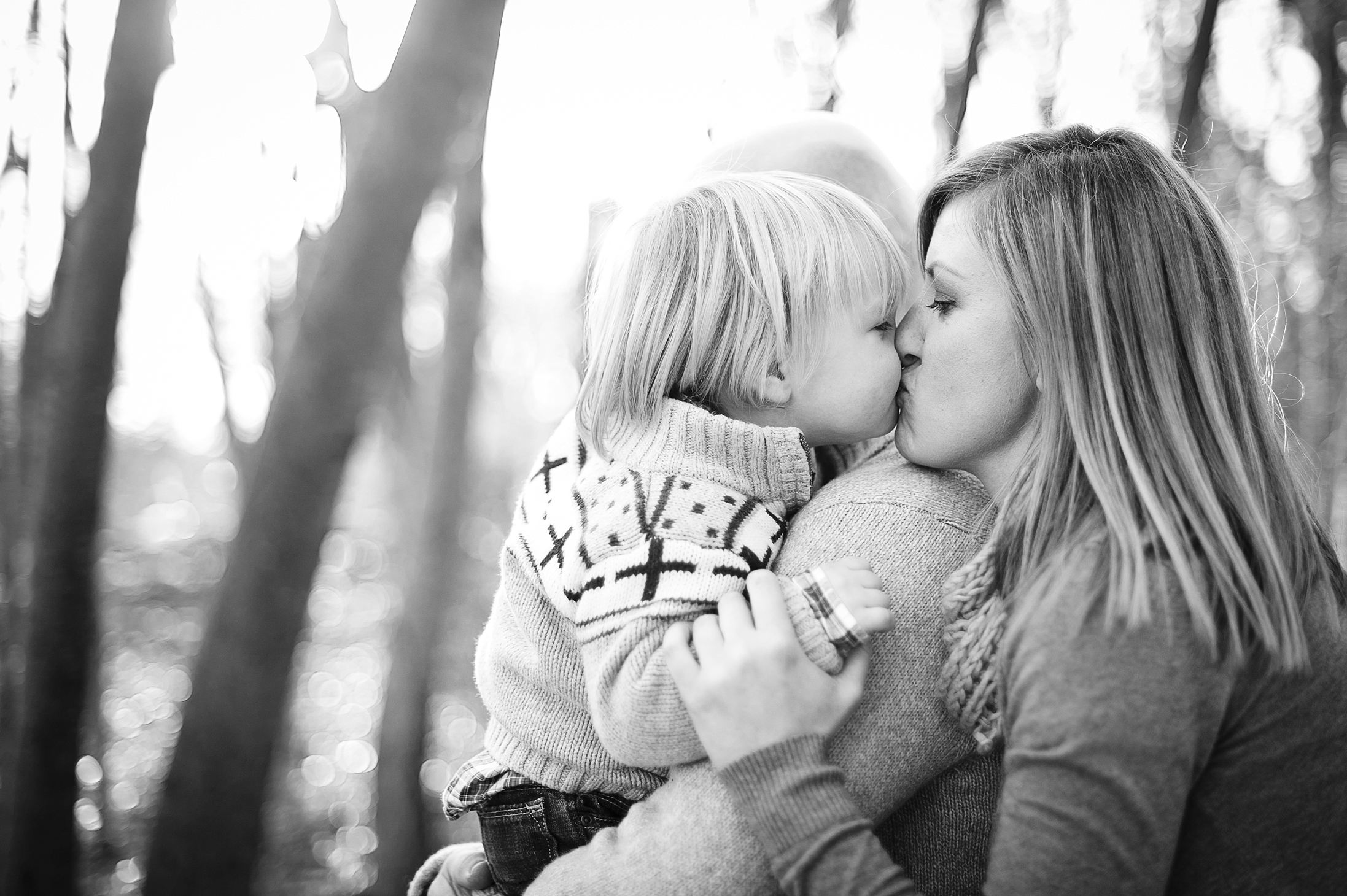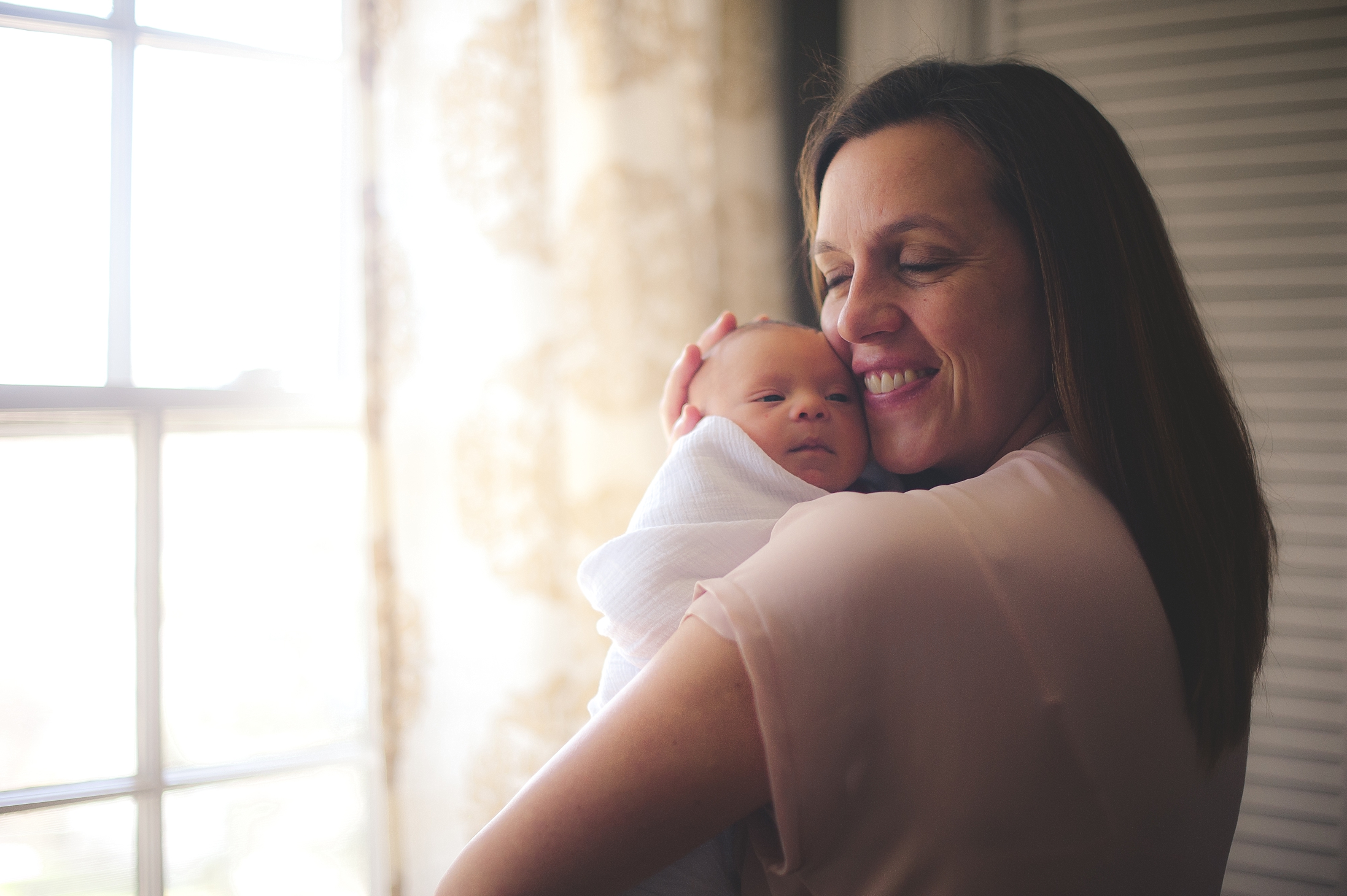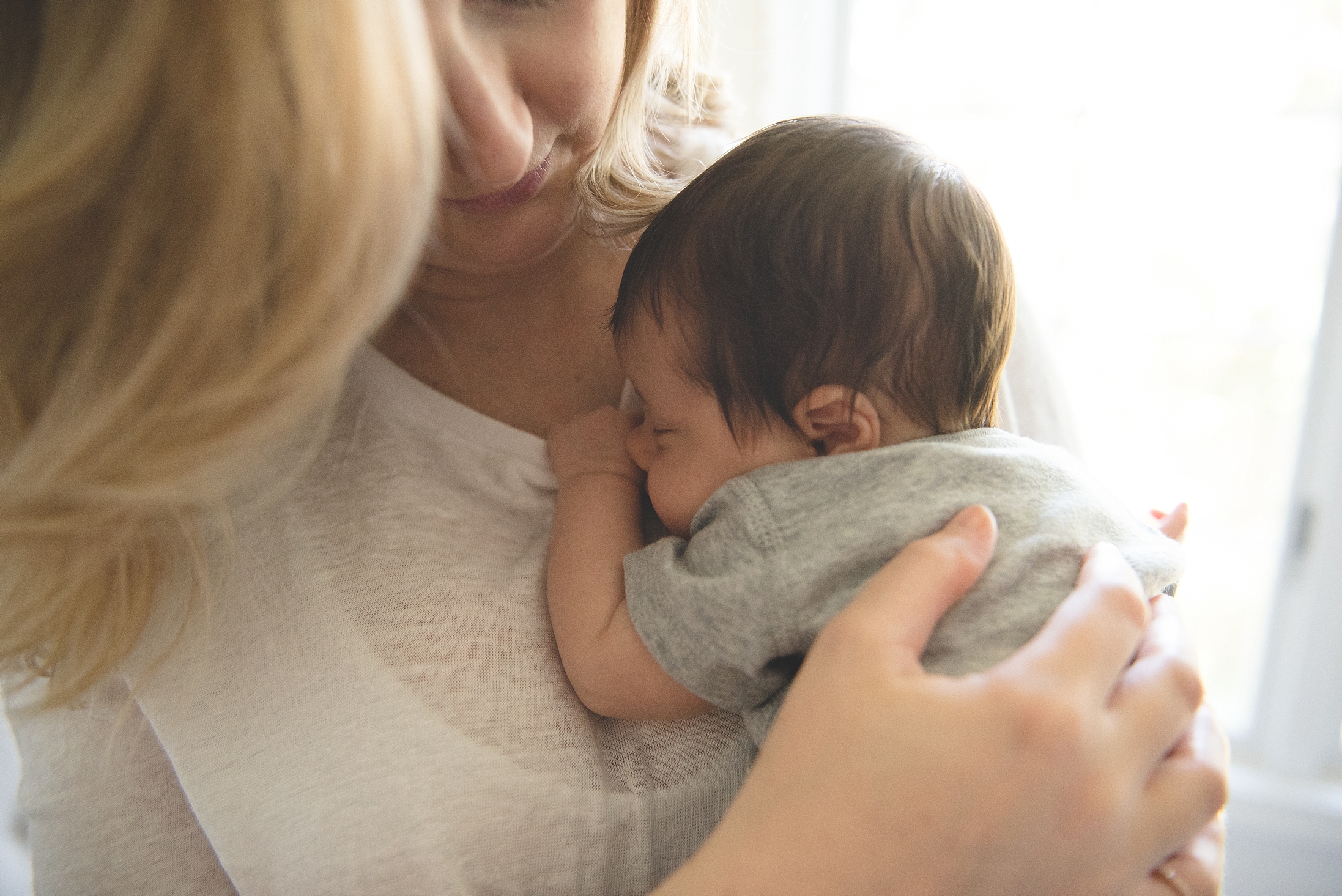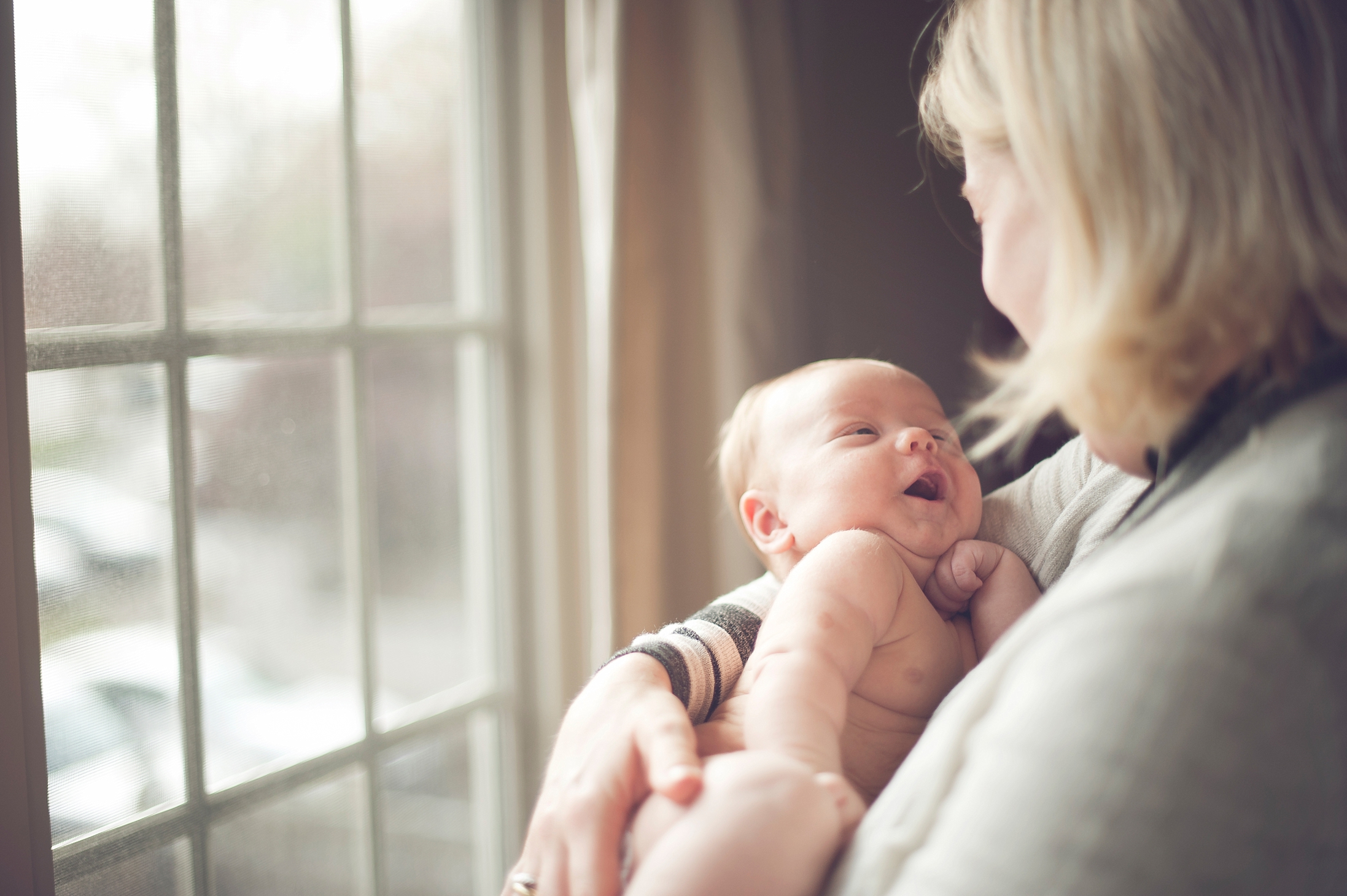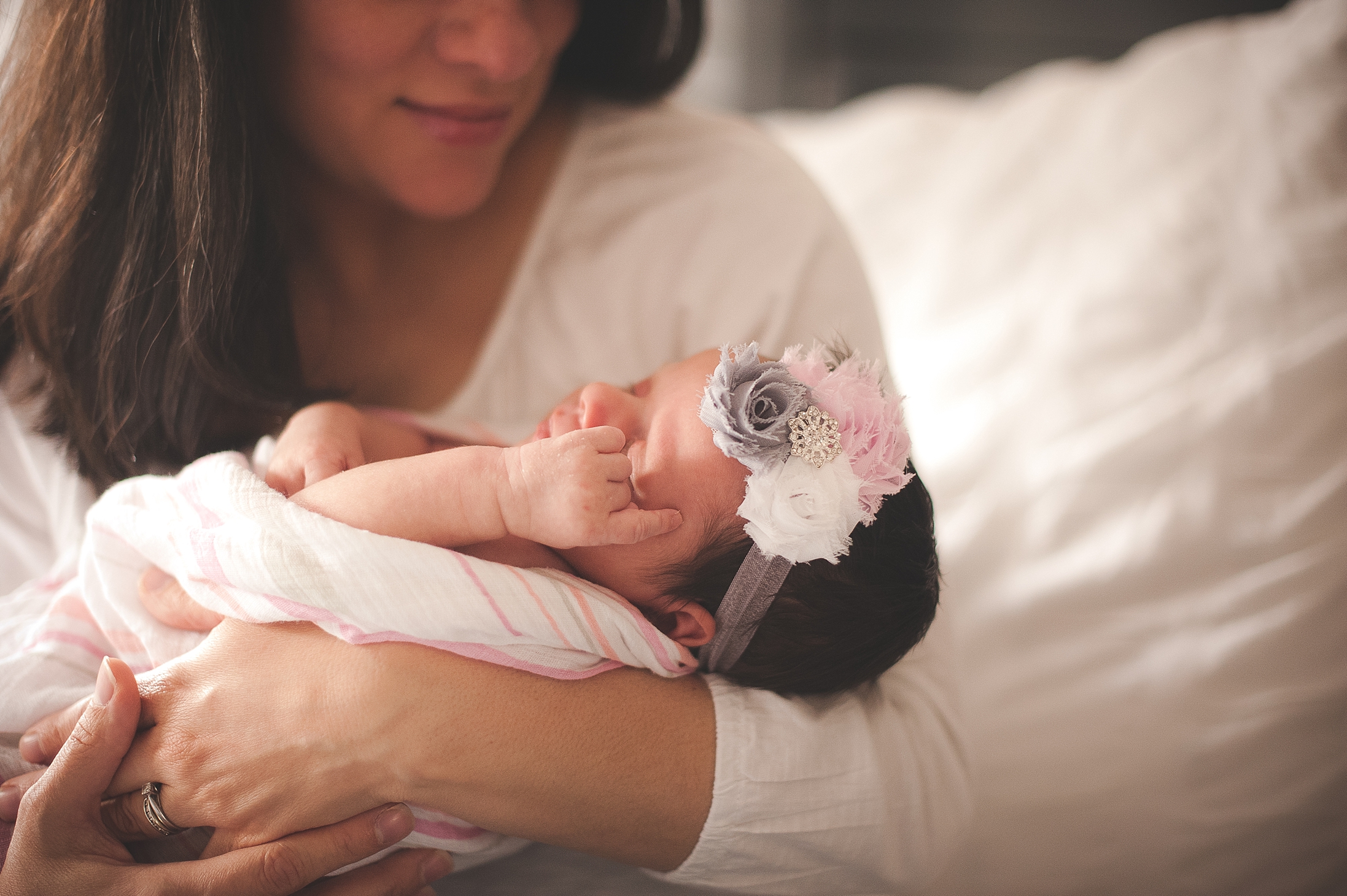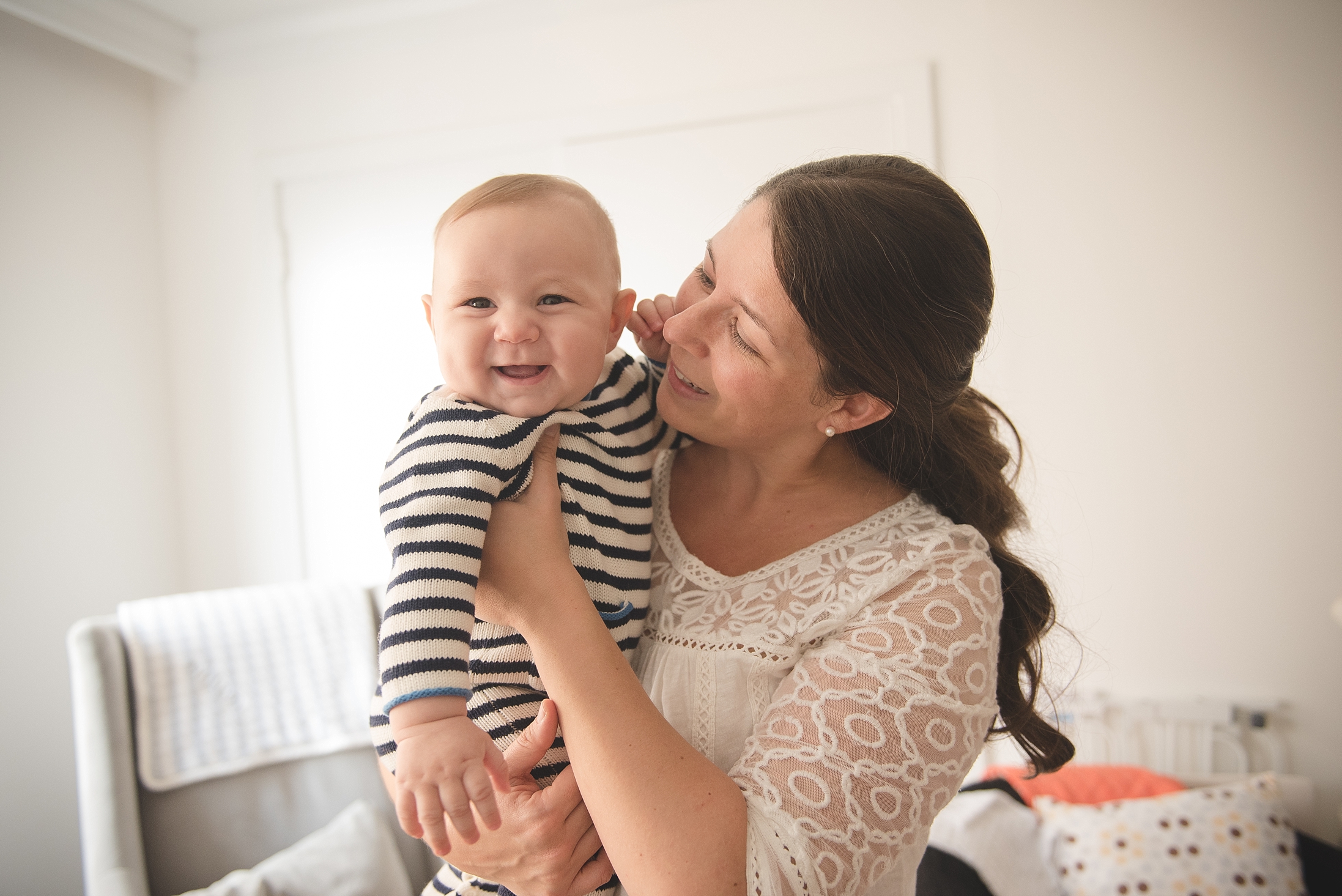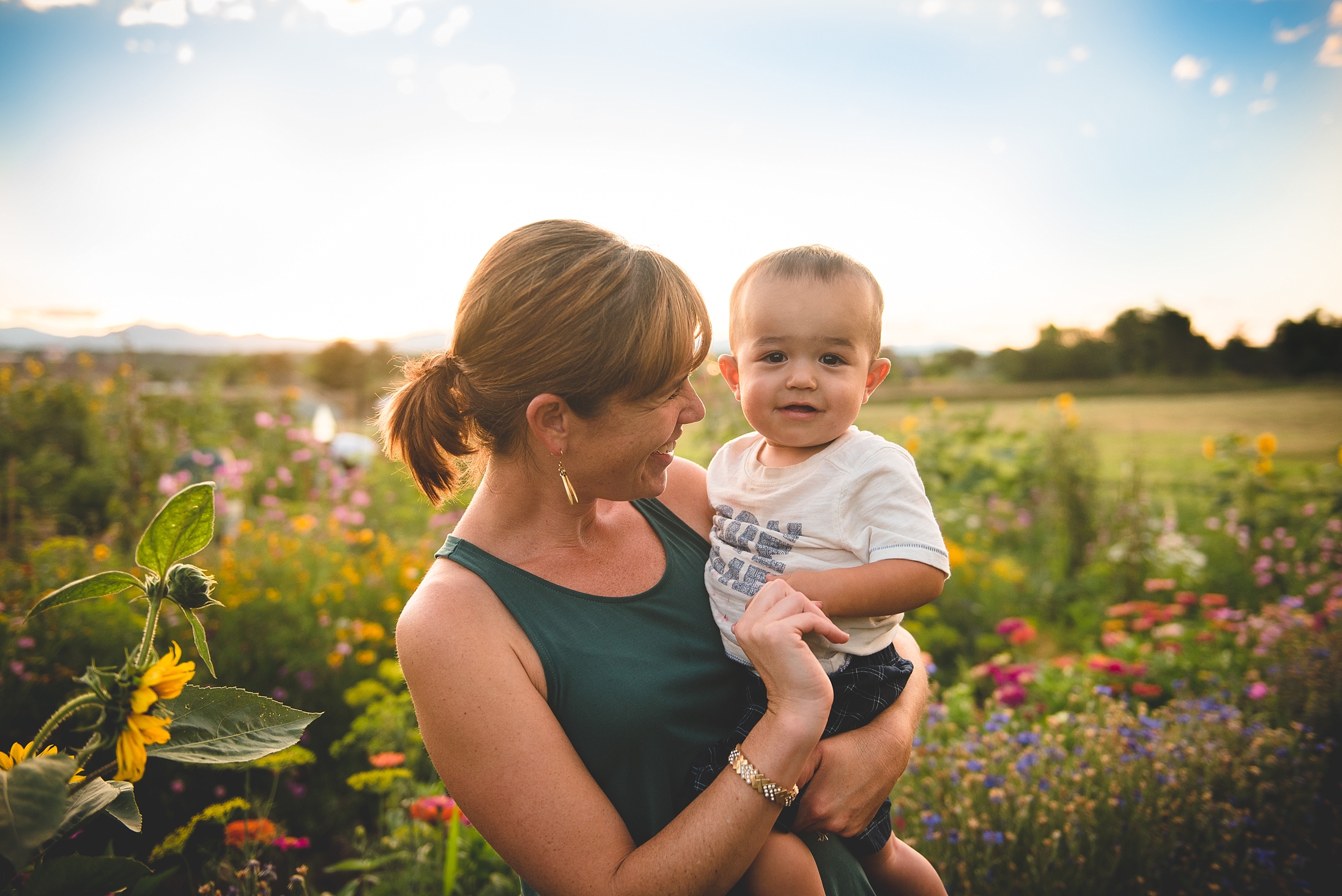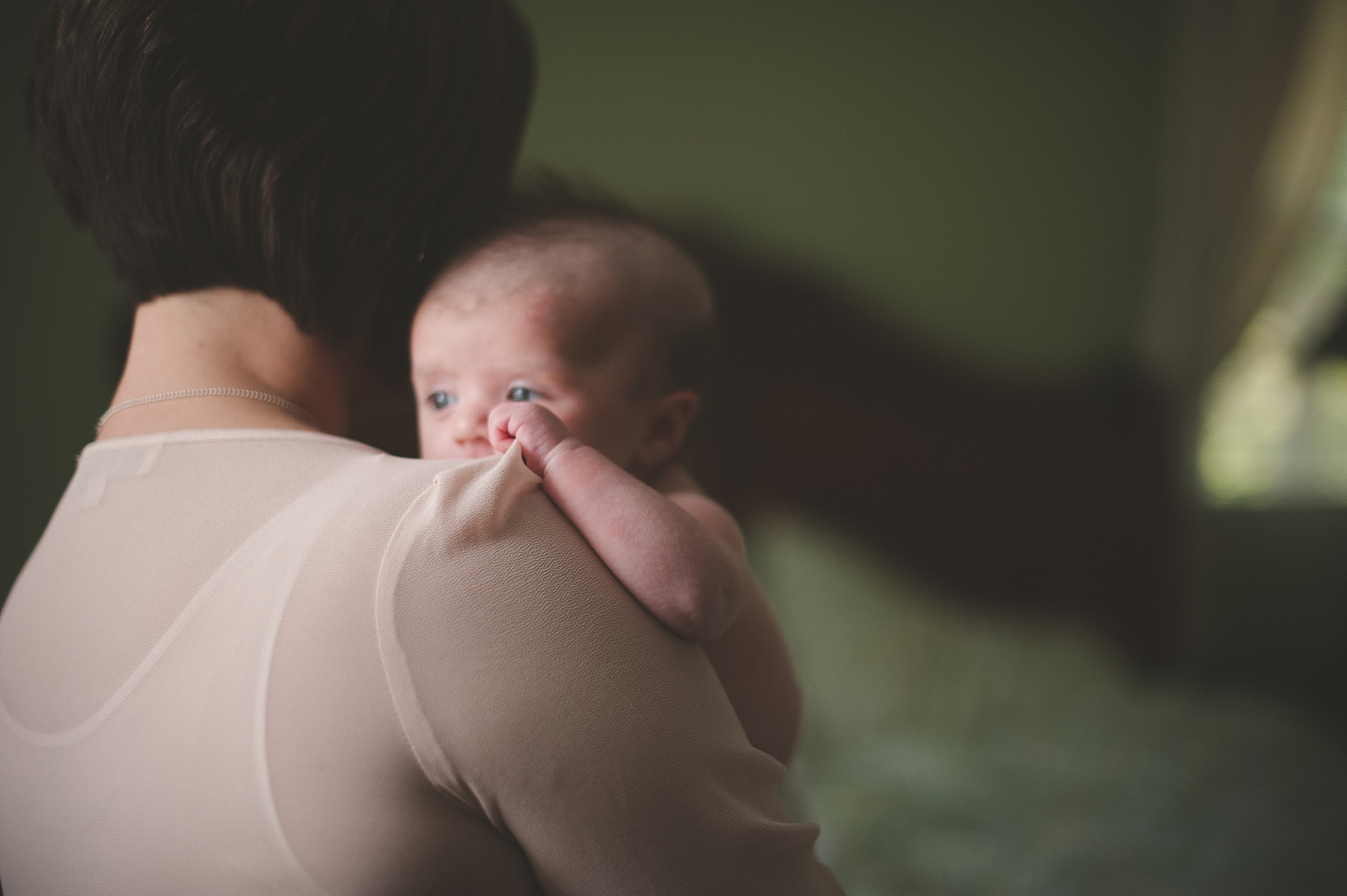 TAKE A STEP BACK
One of the reasons I love lifestyle photography is taking a step back and telling a story.  Shooting with a wide angle lens, I get more environment in the picture.  That distance is flattering for all that are involved.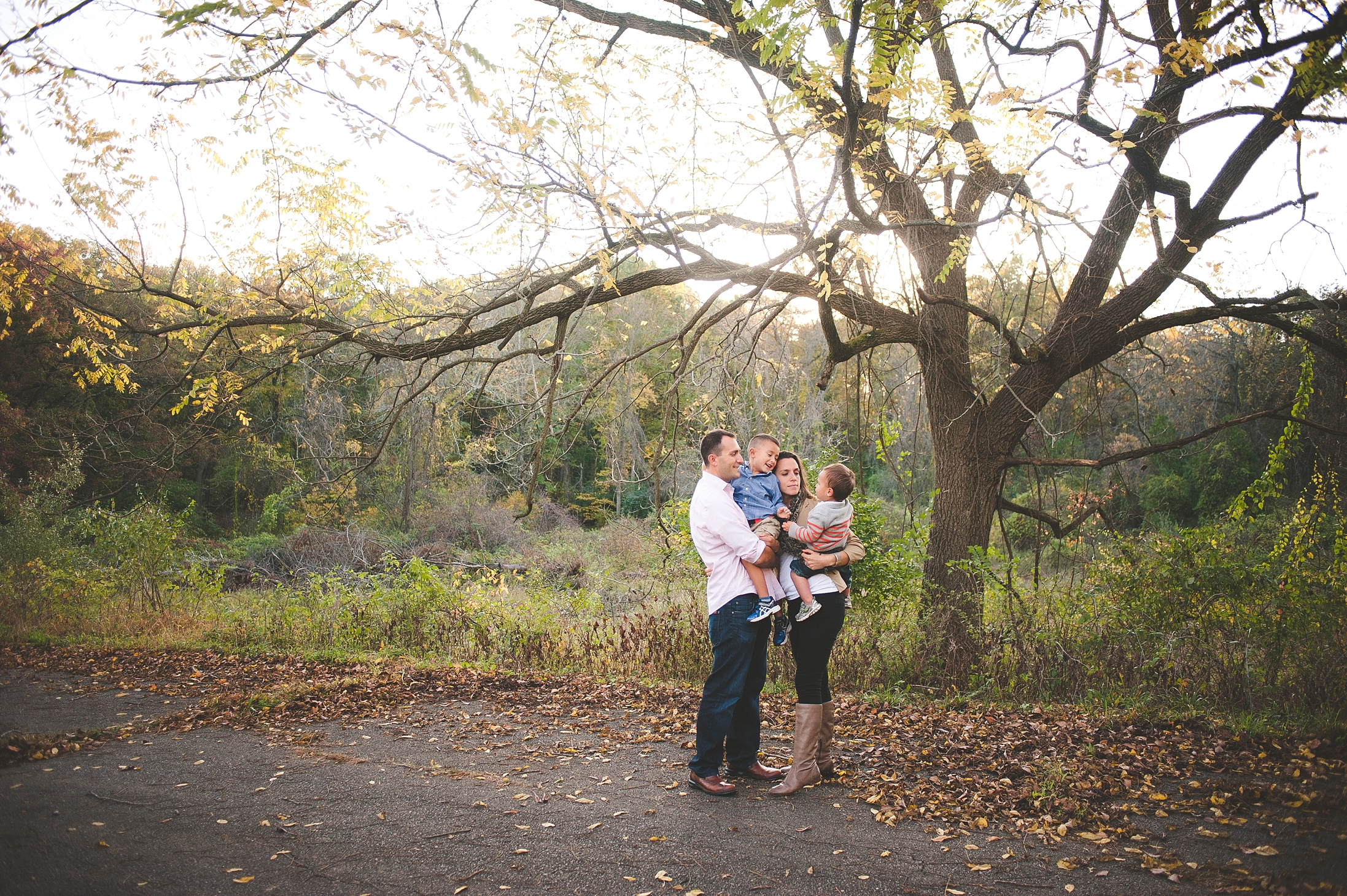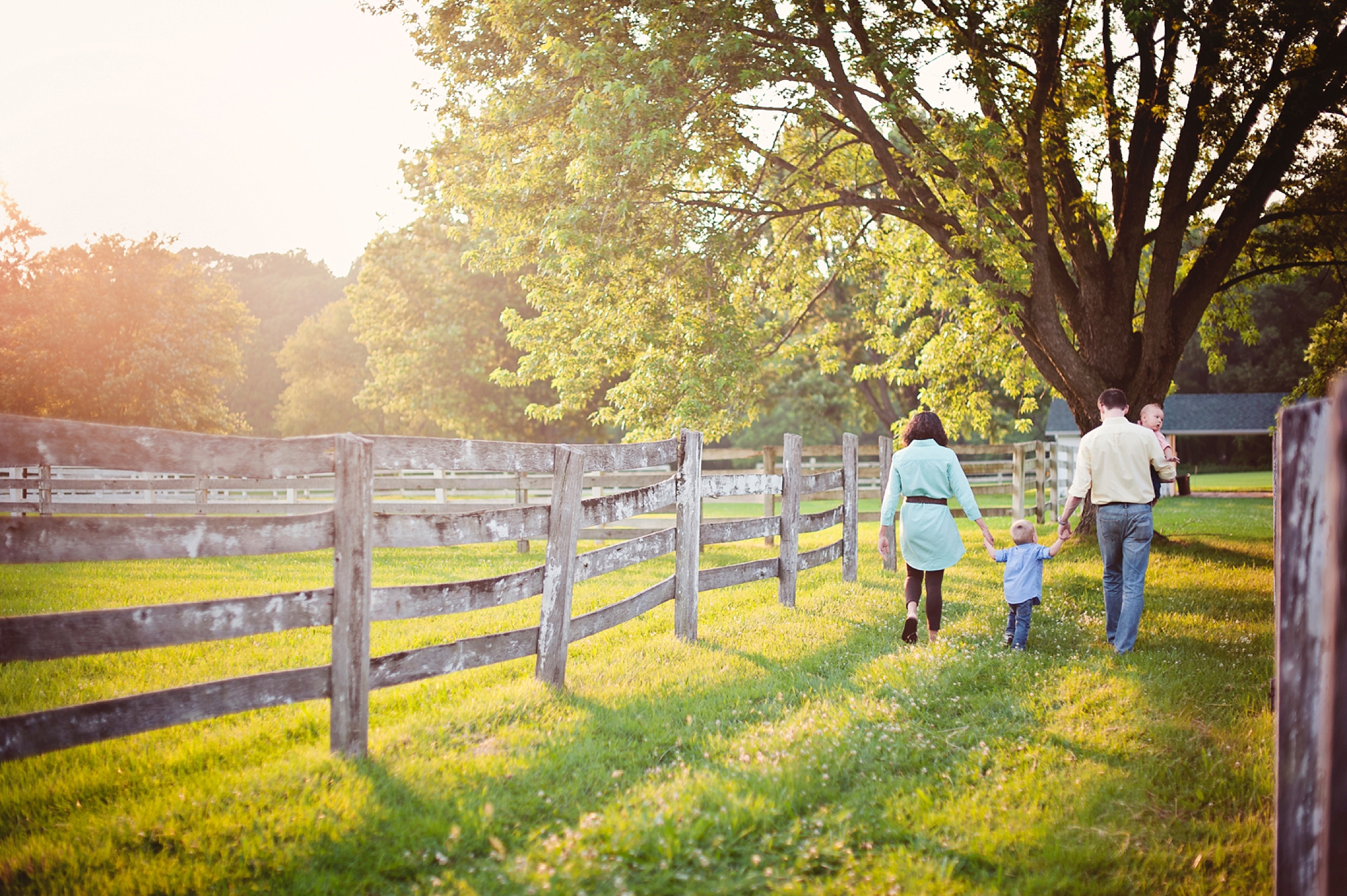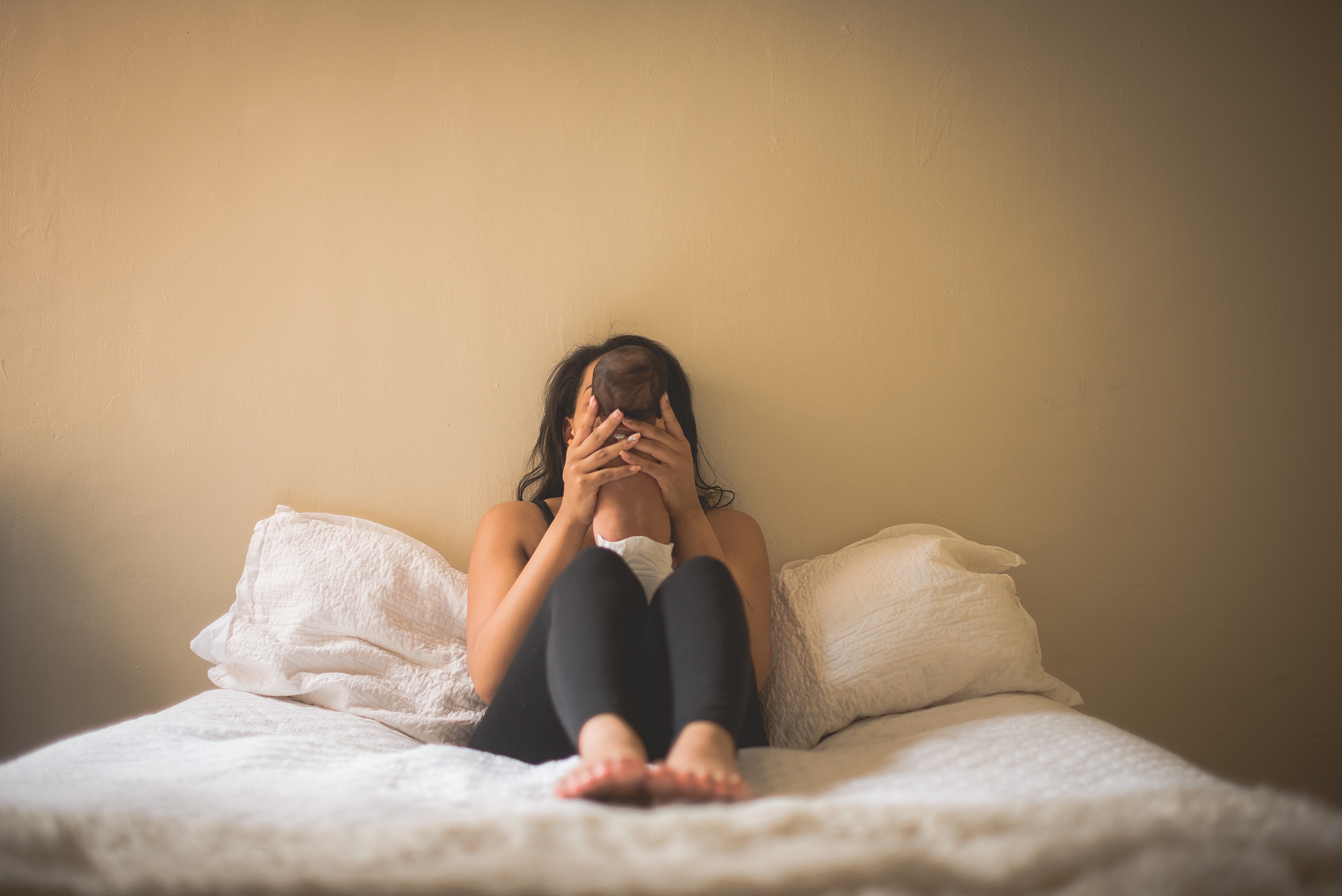 Baby Camo
Being photographed with a child in your arms is wonderful form of camouflage.  Not only does doing something like reading a book with a child on your lap is a great way bond with your child, it also easily hides your belly but keeps you fully in the picture.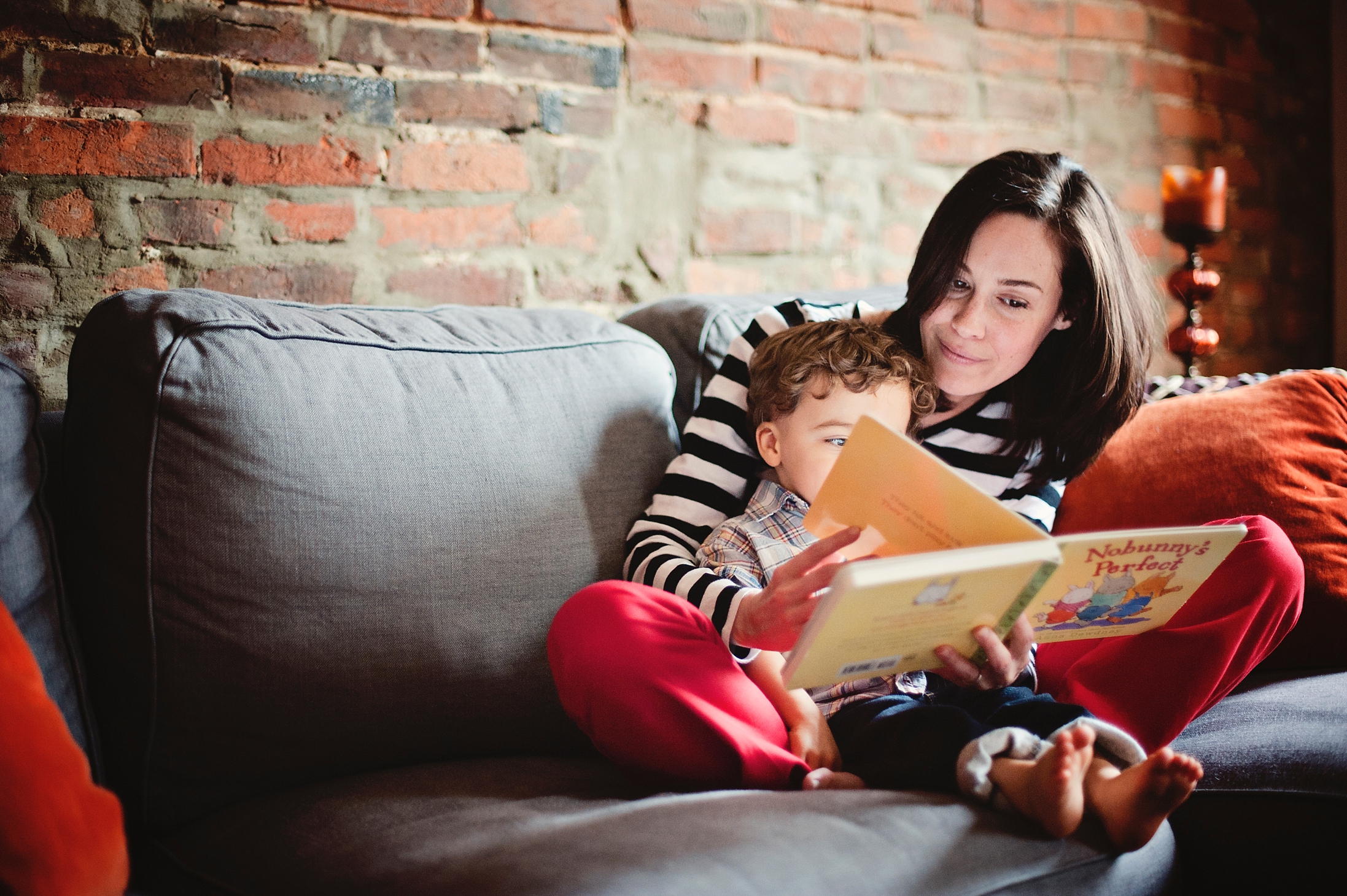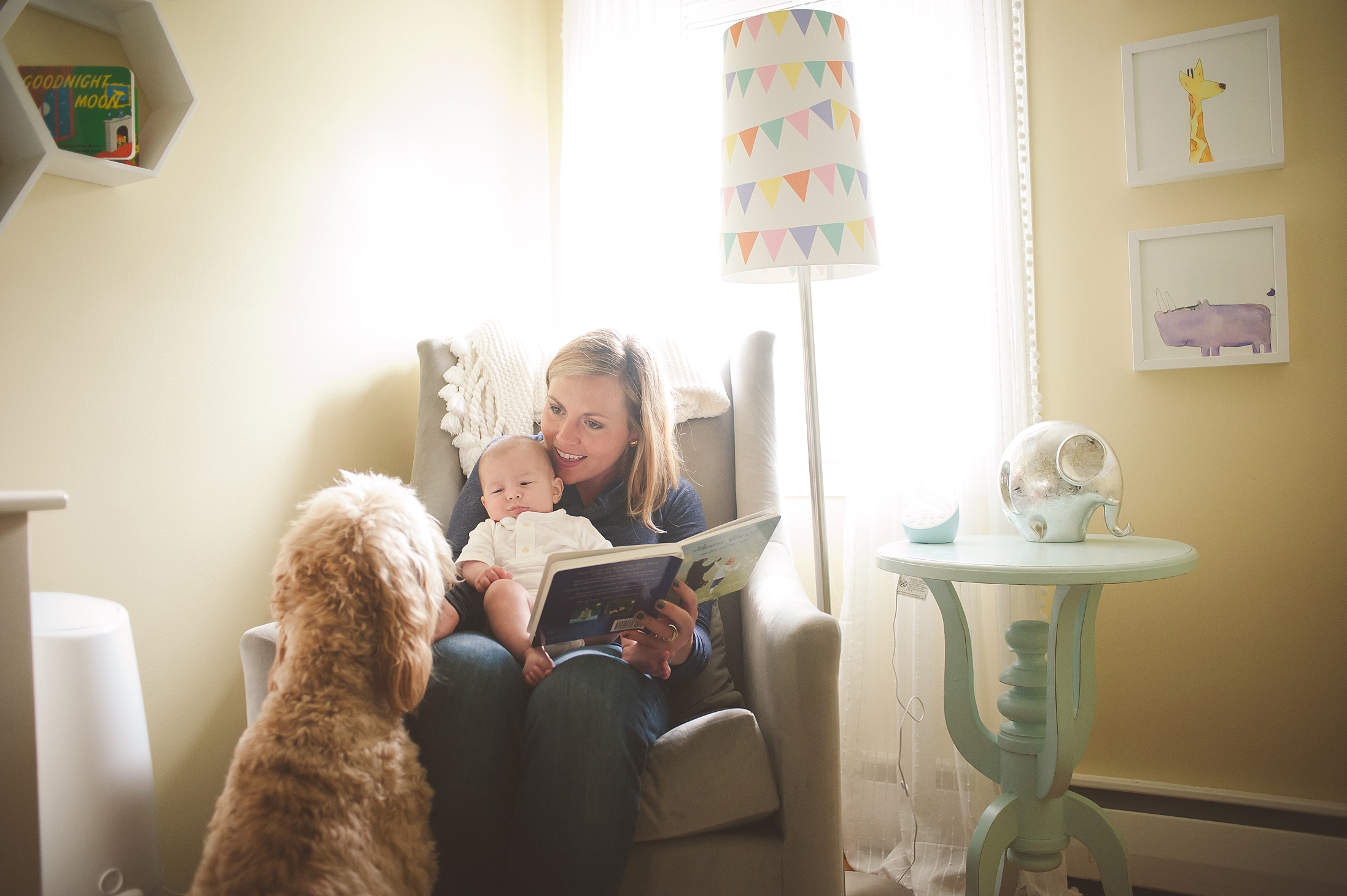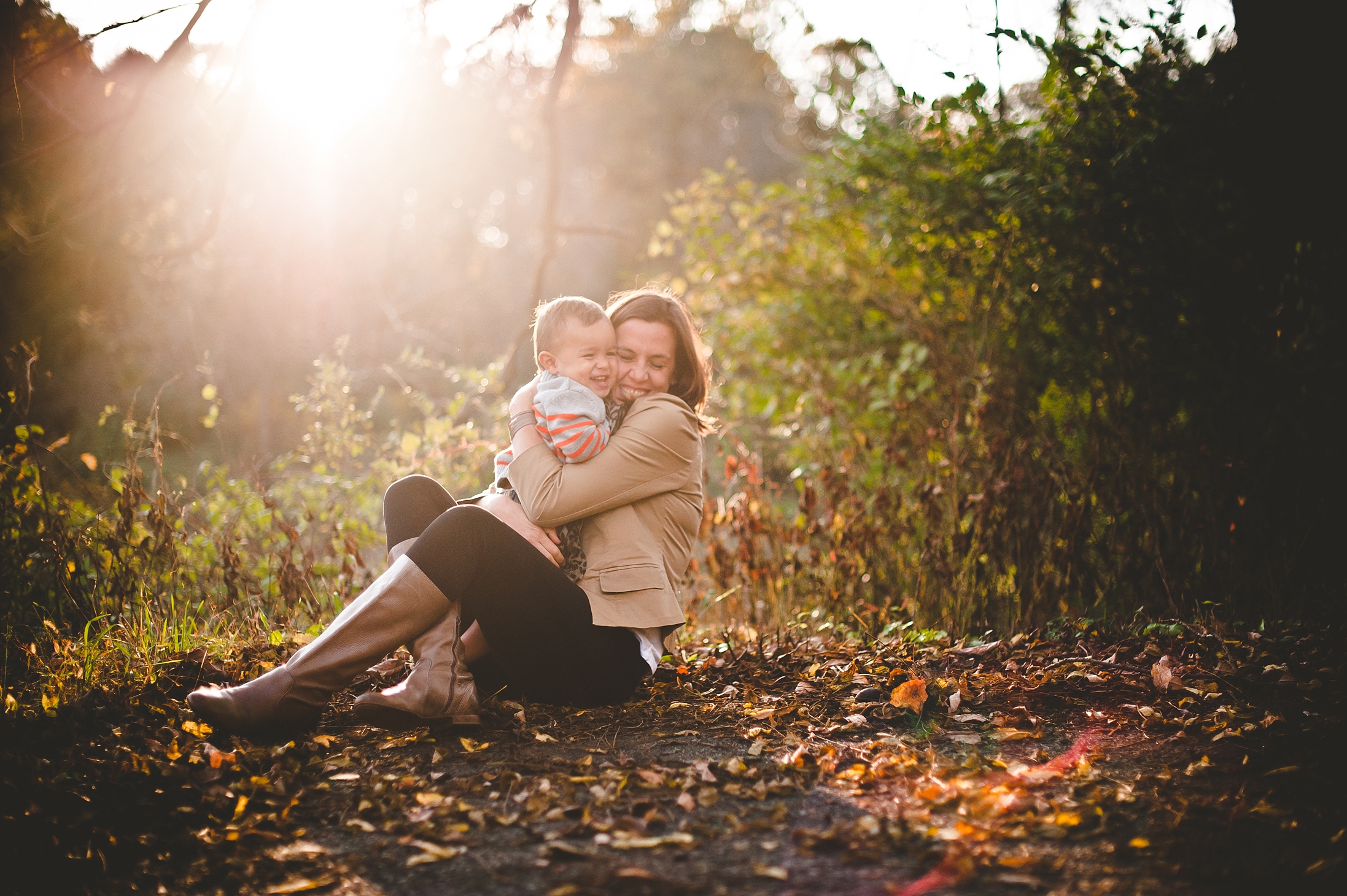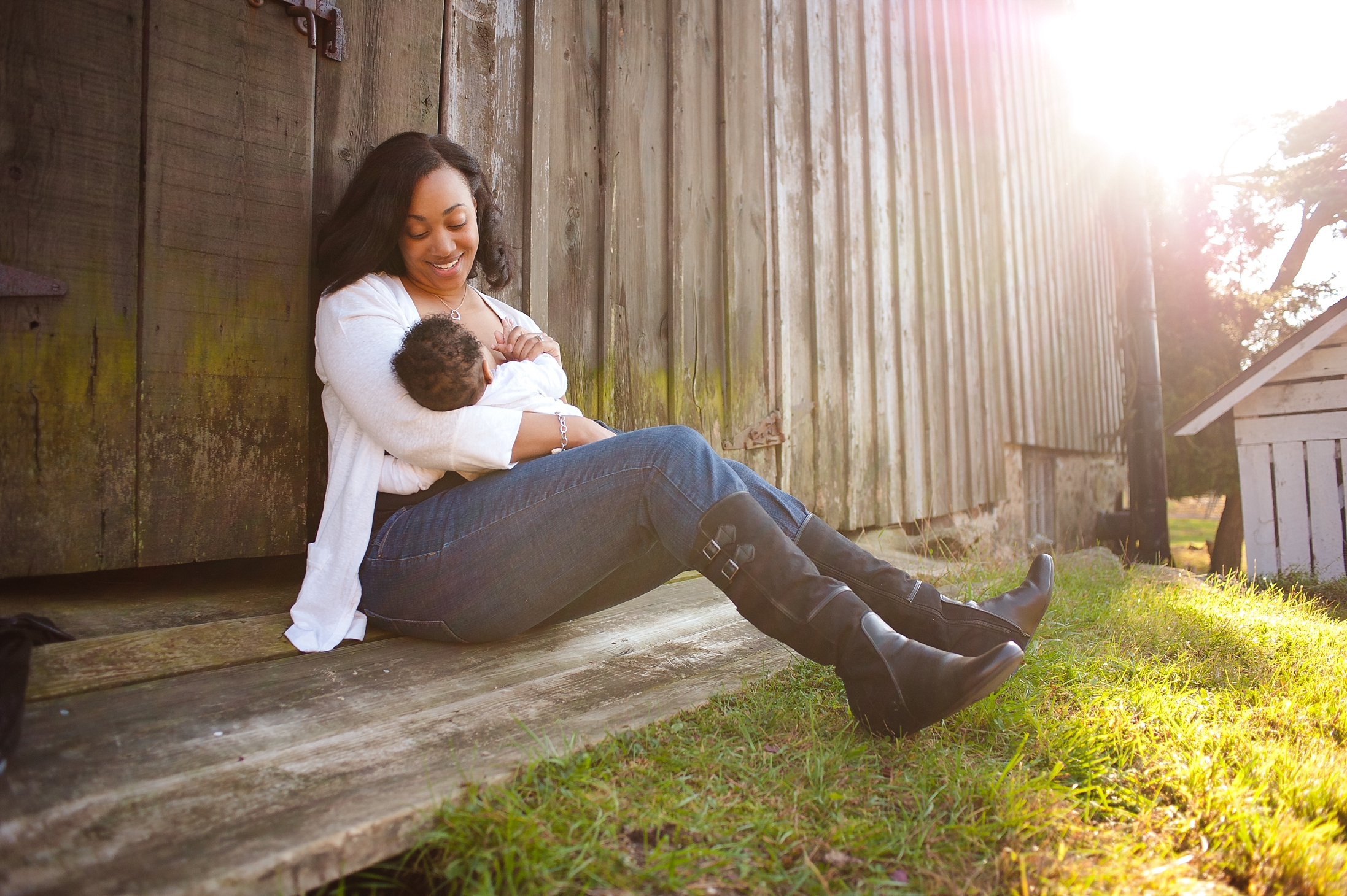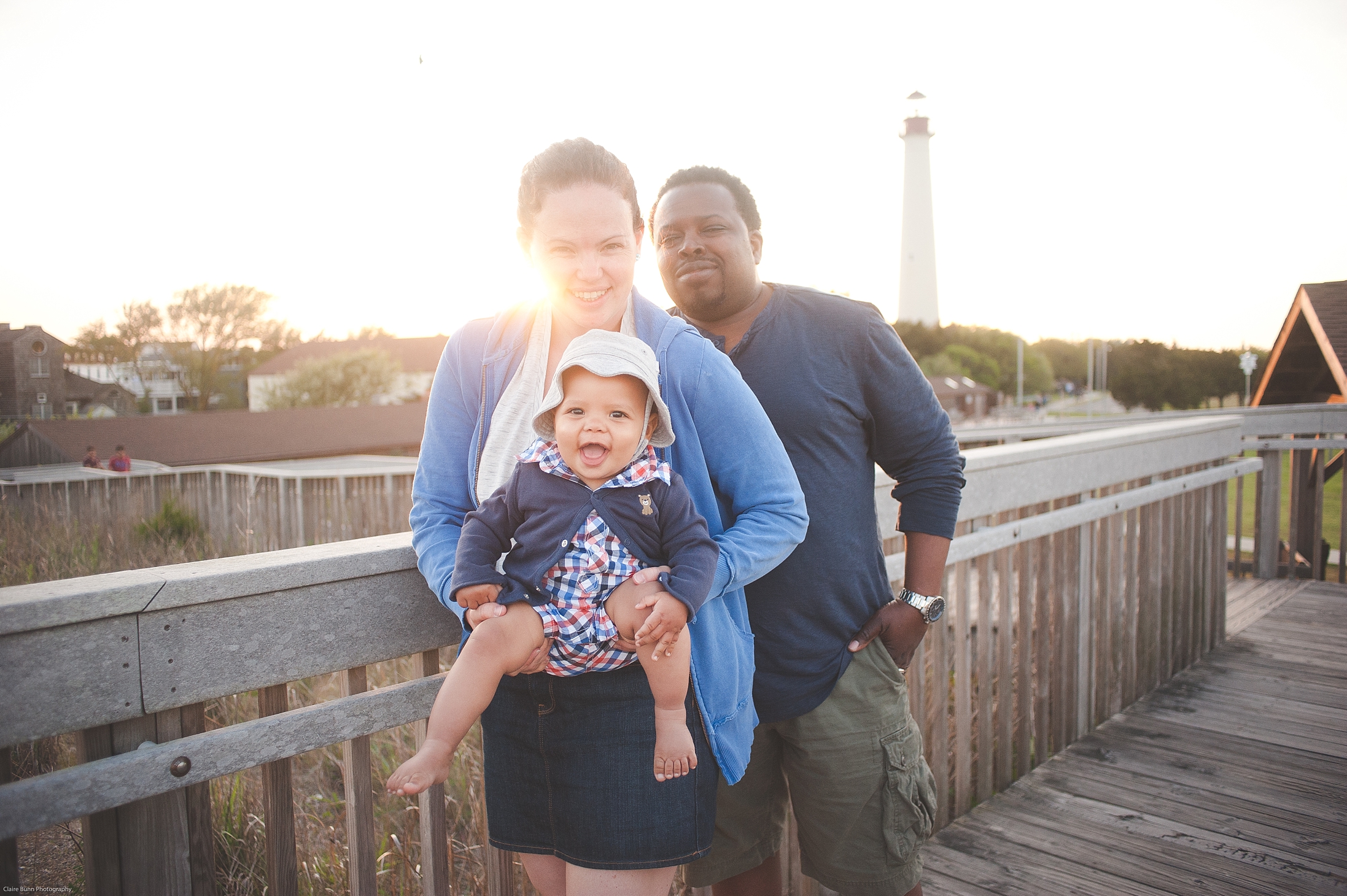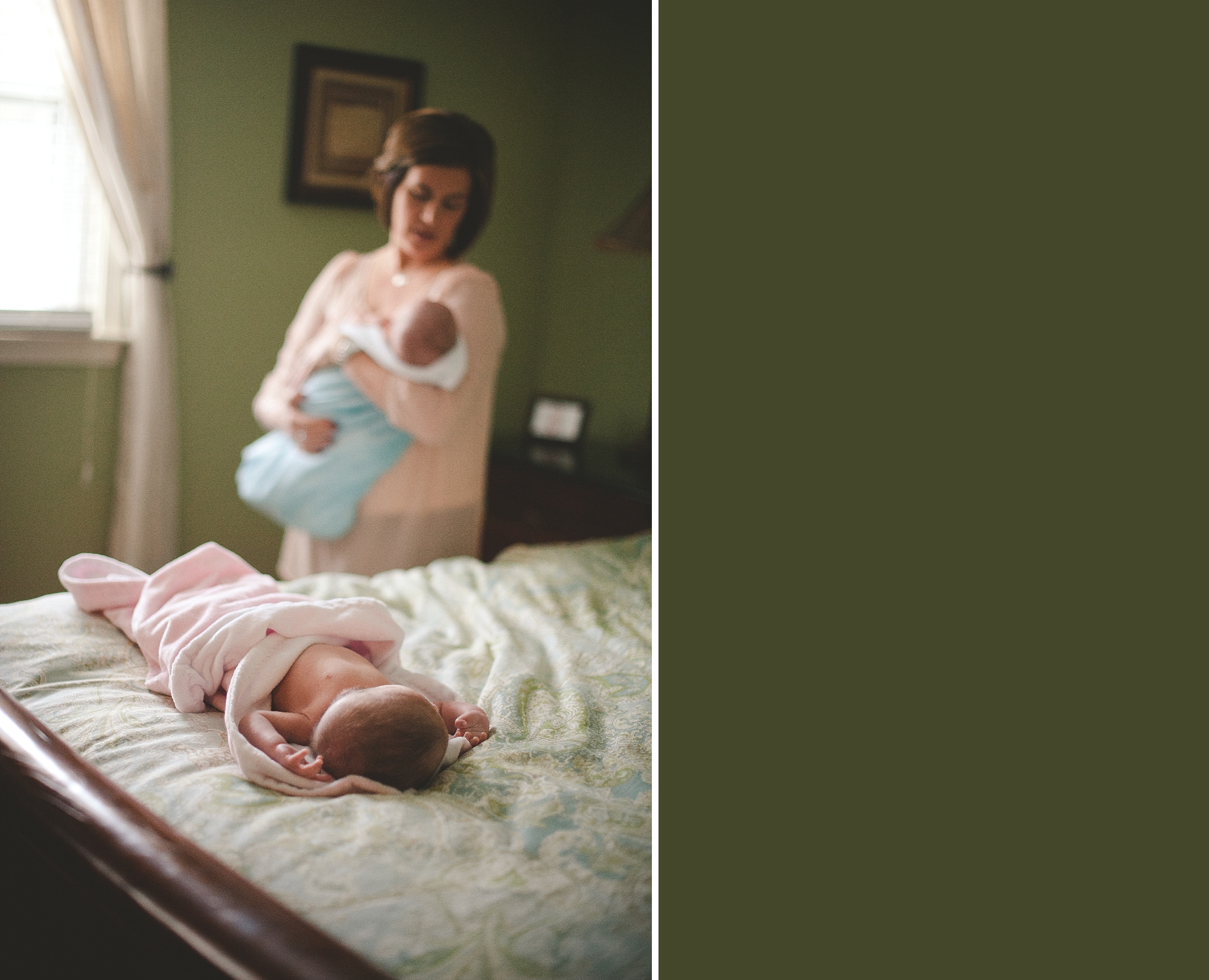 Now to put my money where my mouth is, here is a self portrait of my daughter and I.  It was her first use of our brand new sink and she loved bathing in it.  At the time, I had on really crappy clothes and my hair was a mess, and I had no makeup on.  Everything about my situation screamed, run away.  However, I was loving how much my daughter was enjoying the sink.  I had a number of great shots of her but I wanted her to remember that I was there too.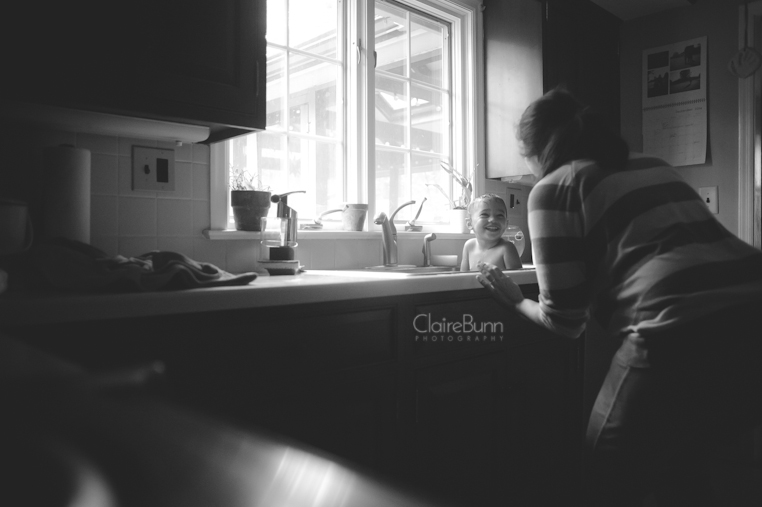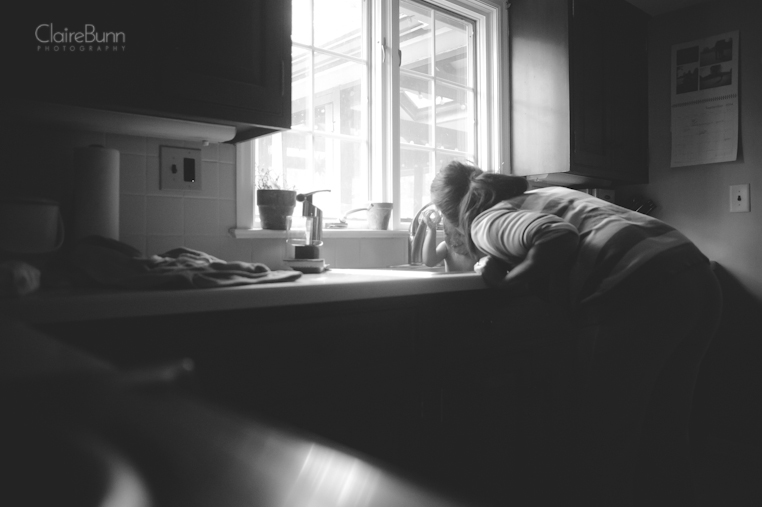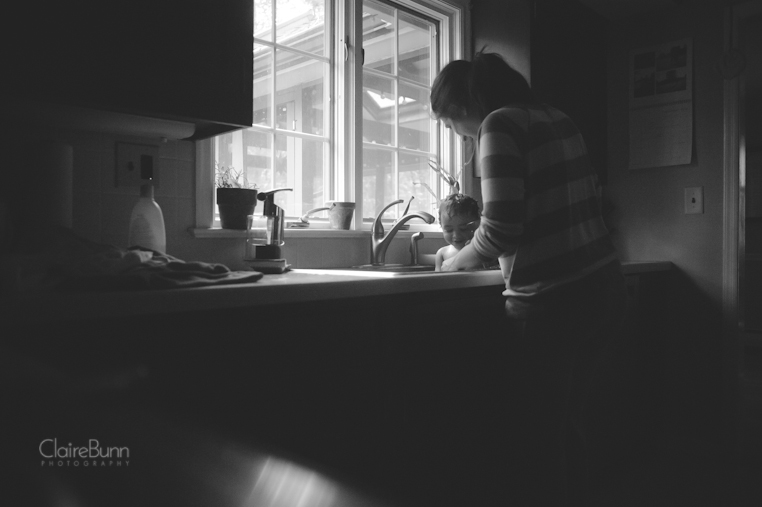 Here was the cuteness that made me want to get in the shot with her.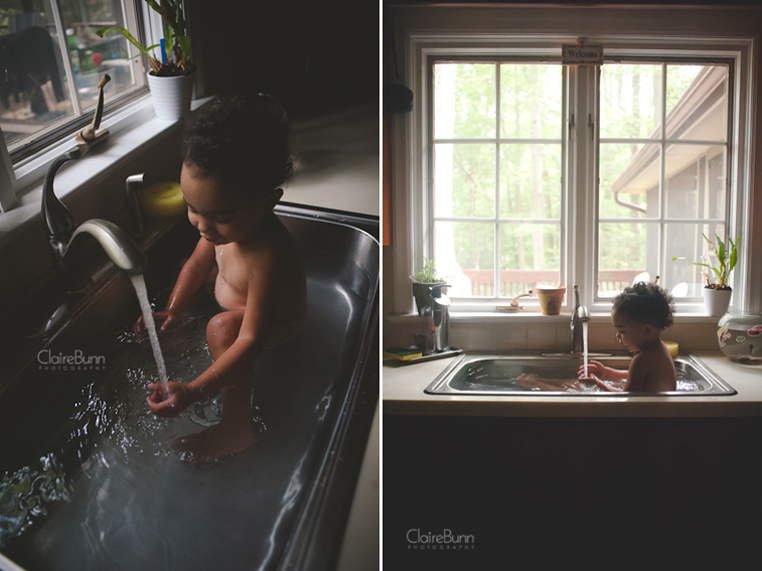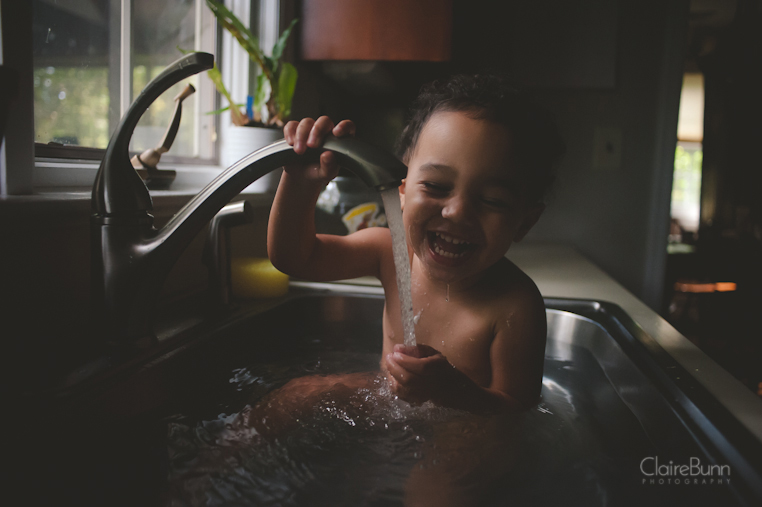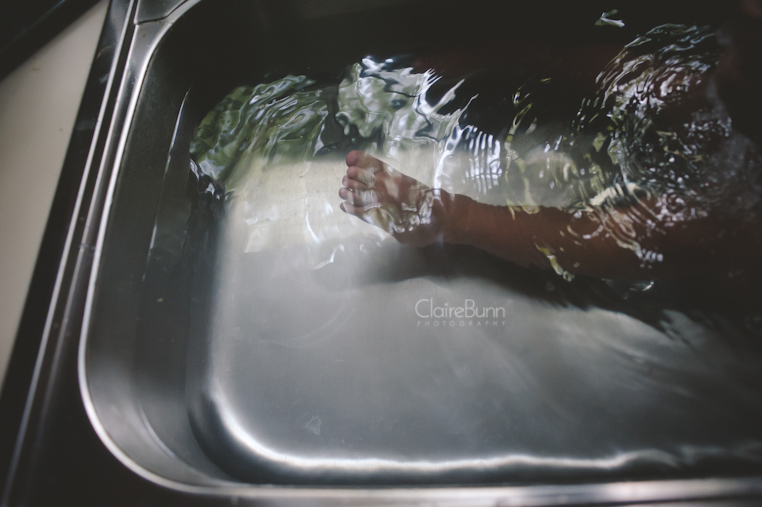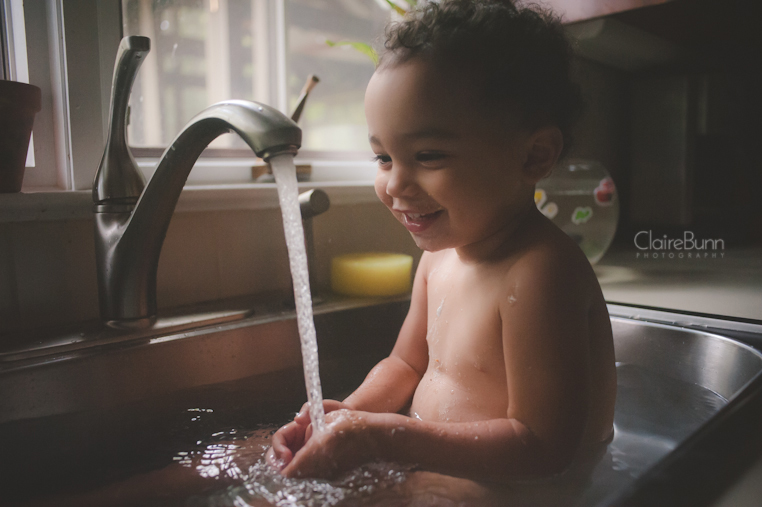 So there you have it mom.  Not only do I have multiple solutions for your problem, I have been there/currently am in your situation so I understand how important this is to you.  Remember, your body gave new life and that is amazing.  You and your child are beautiful.  Let's not waste those early memories while you adjust.  I will adjust my shooting to make sure your beauty is captured.
If I have addressed your concerns about your post partum body and want to document your newborn, please fill out the contact form below.