During the planning of this session with Mom, the two things I quickly learned was that her son was obsessed with dinosaurs but was also a "runner"…meaning he would dart off running at a moments notice. So we planned the whole session around his need to run and love of dinosaurs. First, we picked a location that was safe for him to run. The beautiful grounds of Rockwood Park in Wilmington, DE. With it's big, beautiful mansion and gorgeous mature trees, there was lots of room to roam. Secondly, I brought my dinosaur obsessed son with me as an assistant. He agreed to hide a bunch of his own dinosaurs throughout the property for this sweet child to find as as walked the property. I figured it would be a good way to keep him engaged and would be an incentive to stay on course.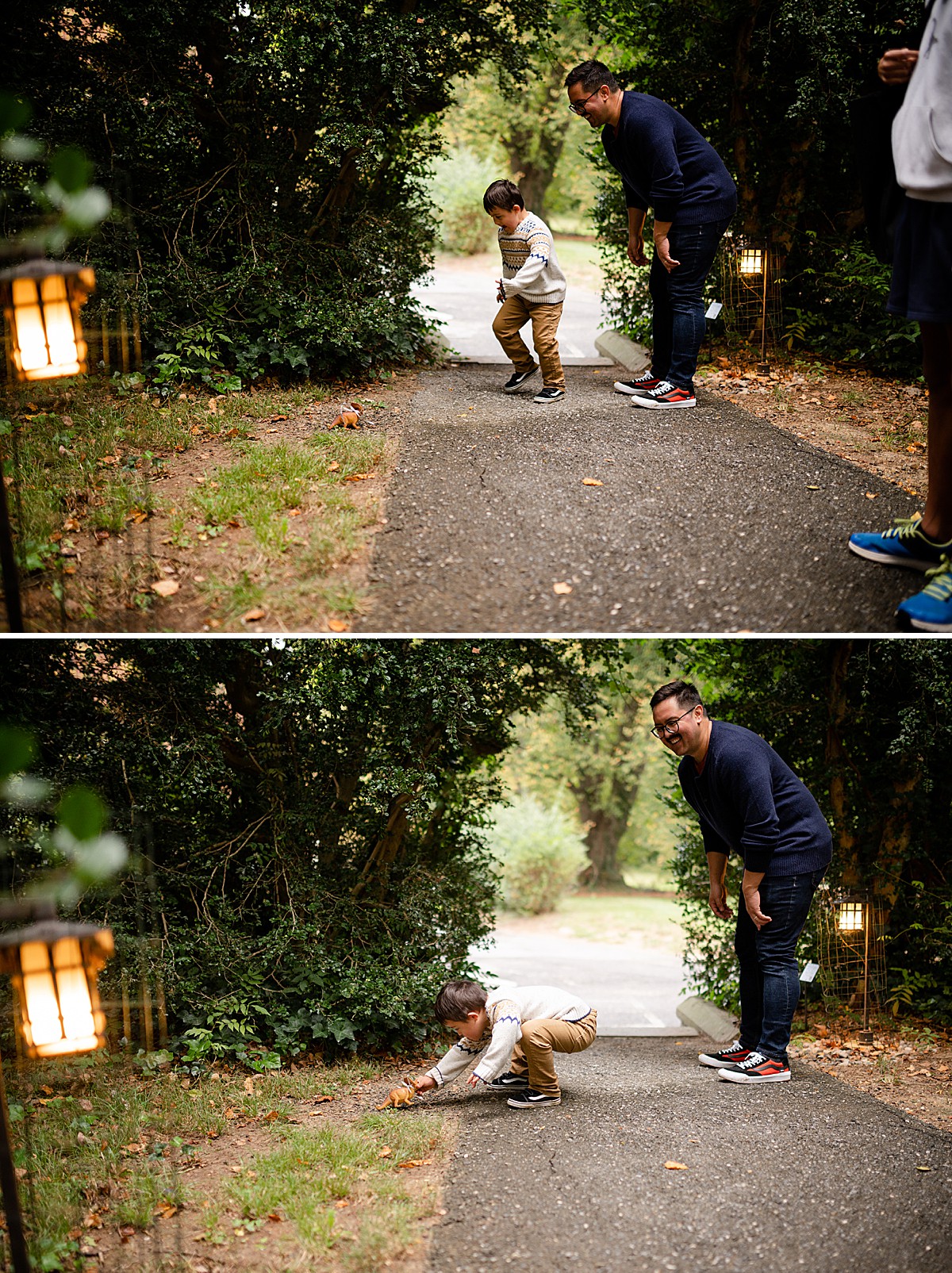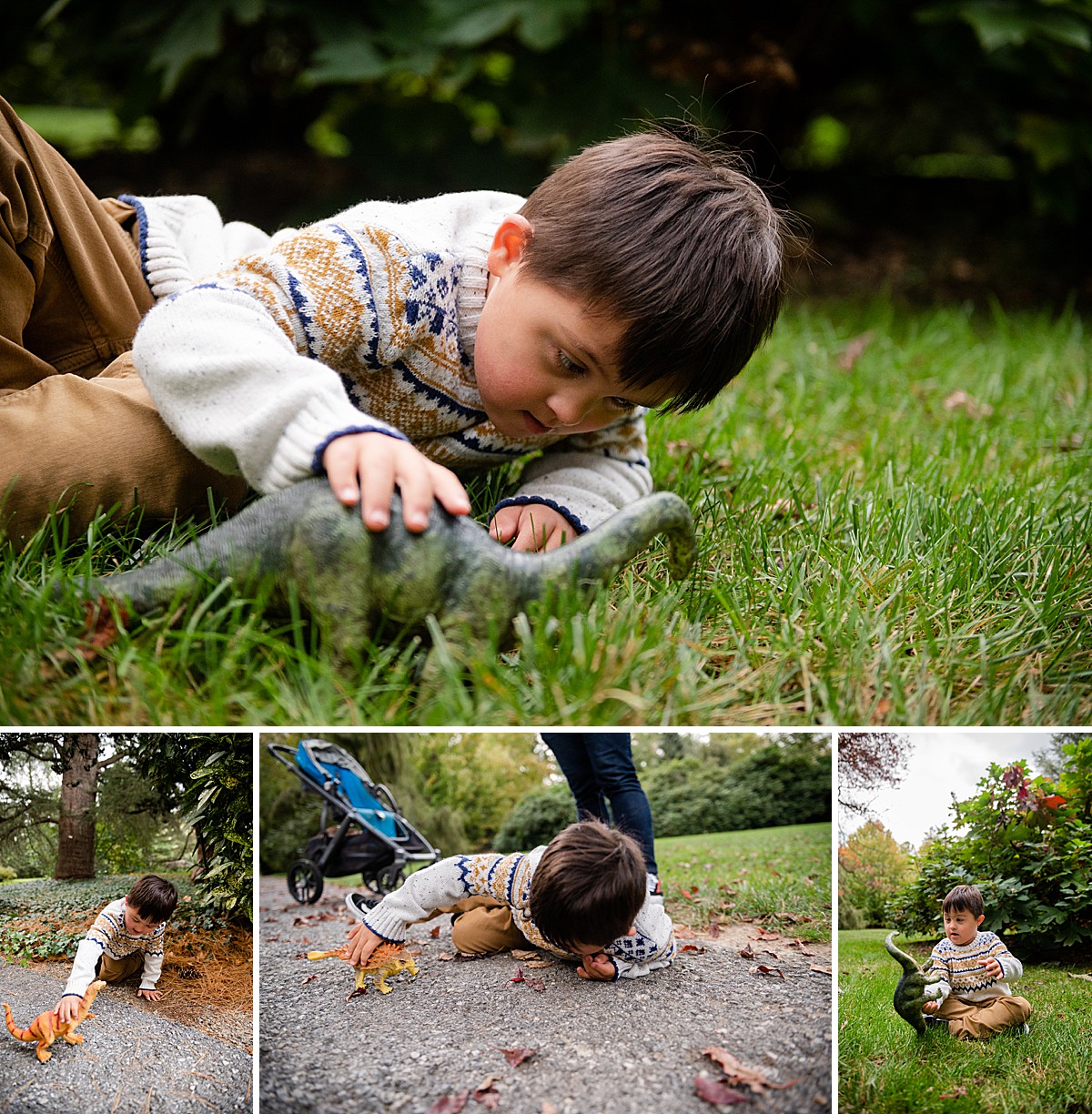 I knew we only had a small window to get all of the shots before the window closed. Thankfully the dinosaurs did the trick. This sweet child was full of giggles and smiles. We were able to get in the entire session in before a big storm rolled through.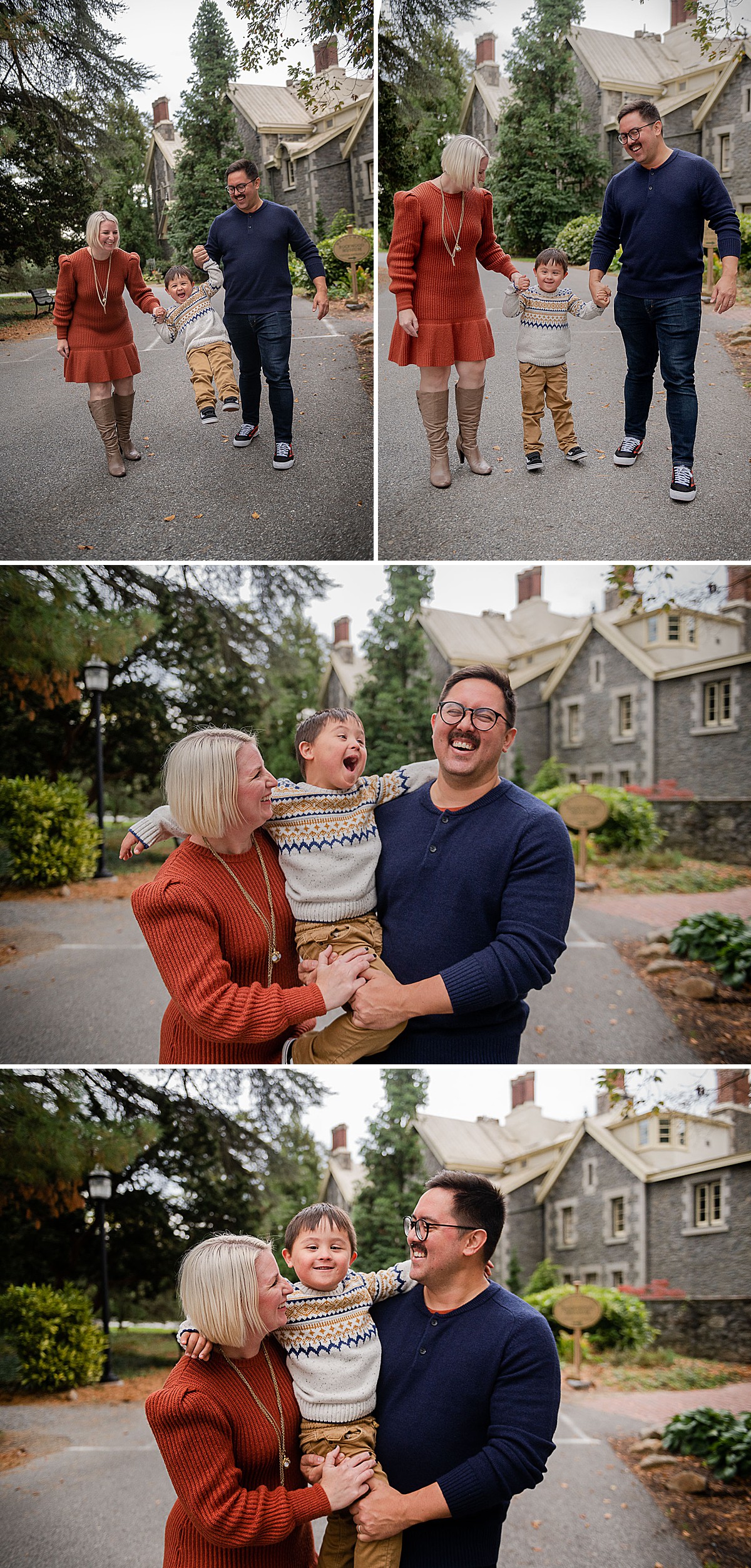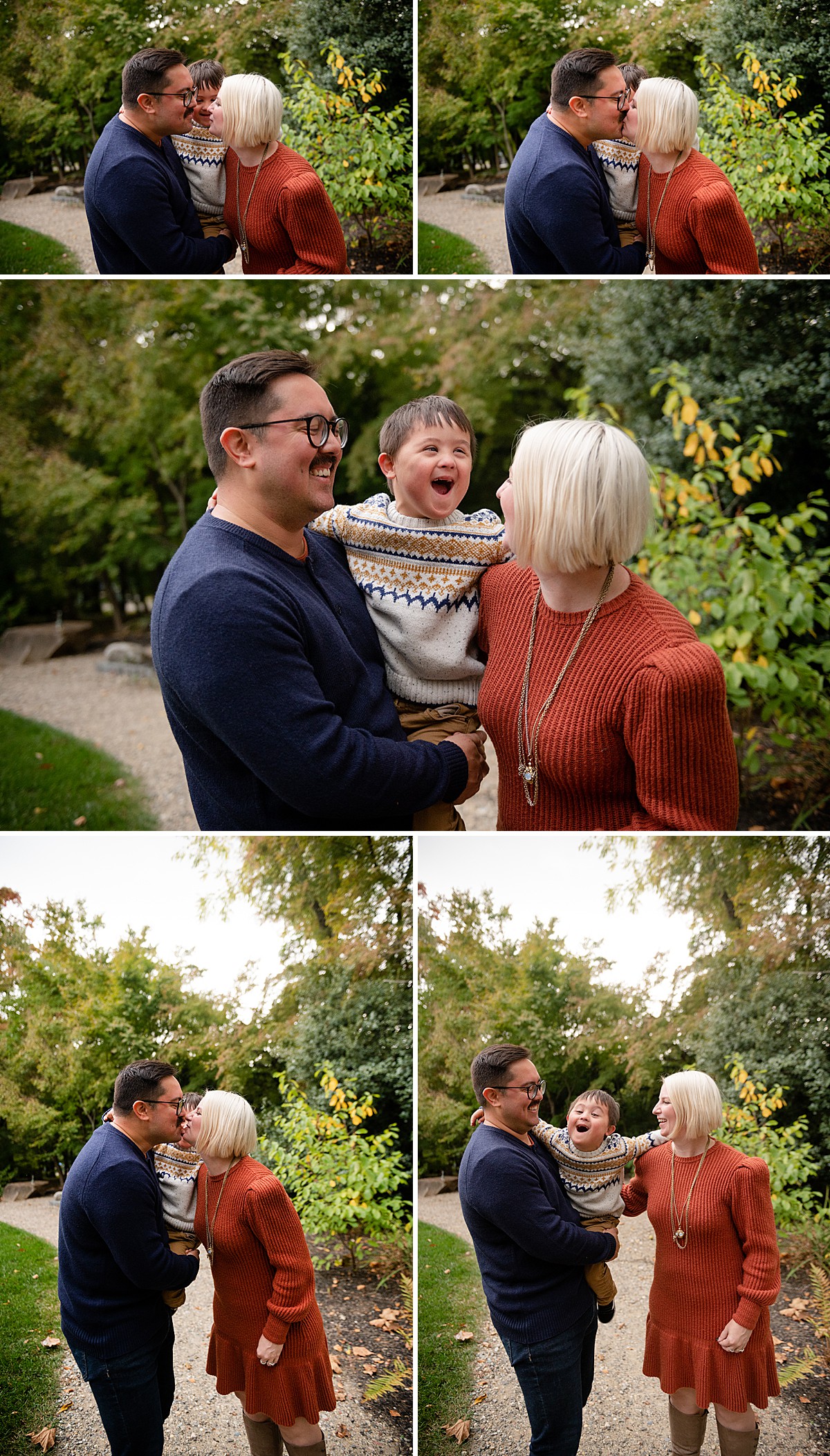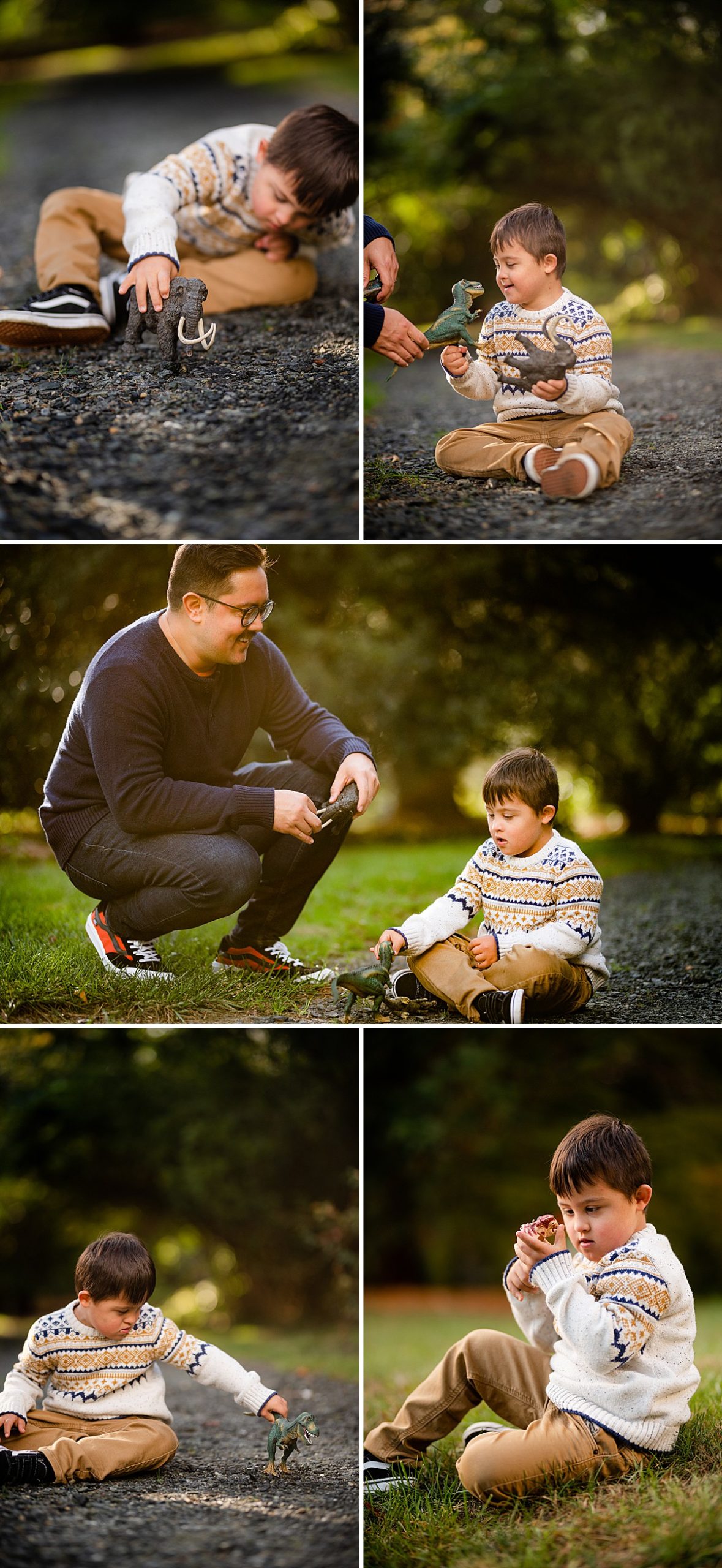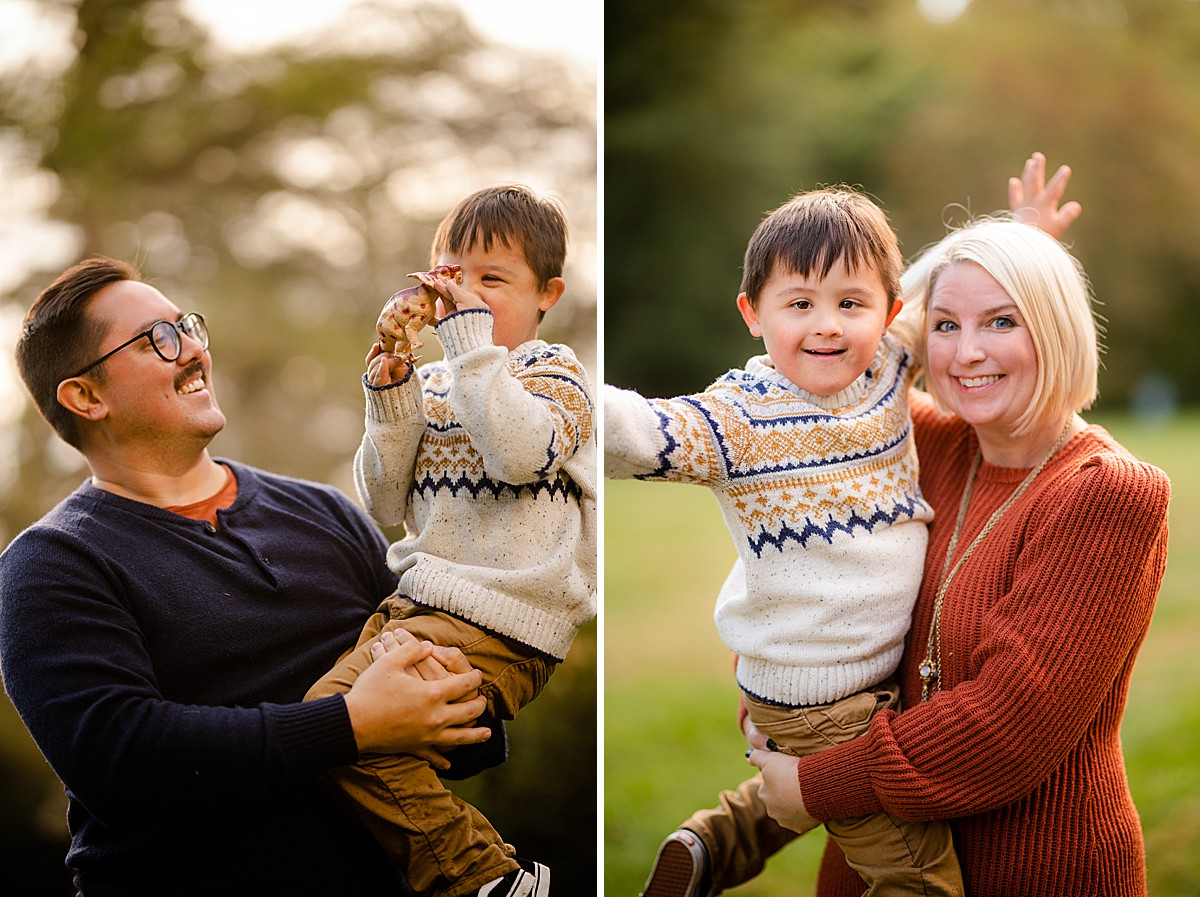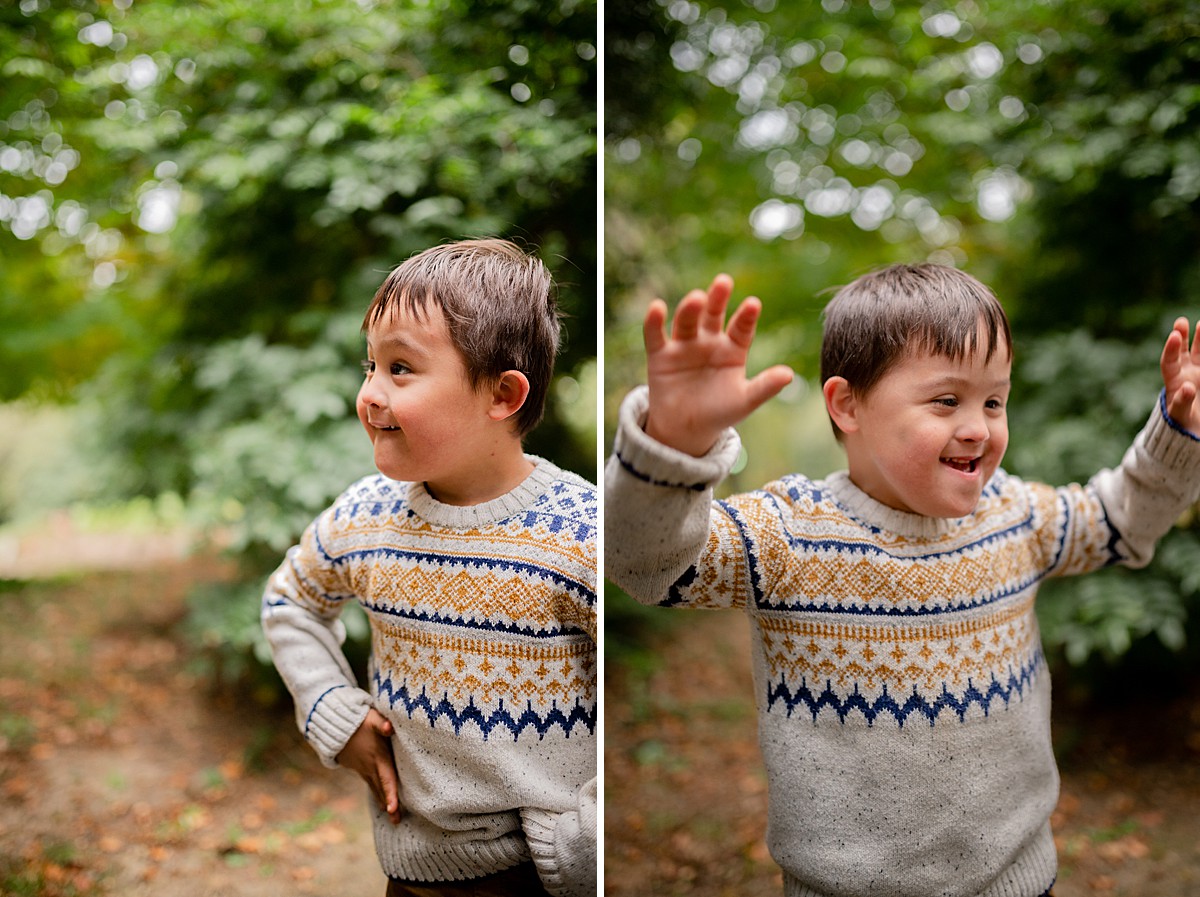 As you can see, the day was a success.
Side note: March 21st is World Down Syndrome Day. I have a strong connection to the down syndrome community and try to bring awareness when I can. What better way to celebrate the day than with this adorable guy.
---
Want to see how this adorable family of 3 incorporated the images from their session into their home? Click the image below to see…