Have you ever looked at a wall of your home and thought…I really need to update this area? The only problem is, you can't figure out what to do with the space.
Local, Philadelphia realtor, Liz Lutz looks at houses all day long and gets repeatedly inspired by renovated spaces. She knew she had to finally do something with that nook in her living room. Being a city home, it was a space you saw soon after you came in. An ideal location for a home's feature wall.
After our photo session together (see here for her family's fabulous photoshoot), she knew they would look perfect in her living room nook. Thankfully I have software that lets me show my clients what their pictures will look like on the walls of their home. This eliminates any second guessing on what images would look best on the walls of your home and what sizes should be used before making any final decision.
Below is a before picture of the nook she wanted to install the photos.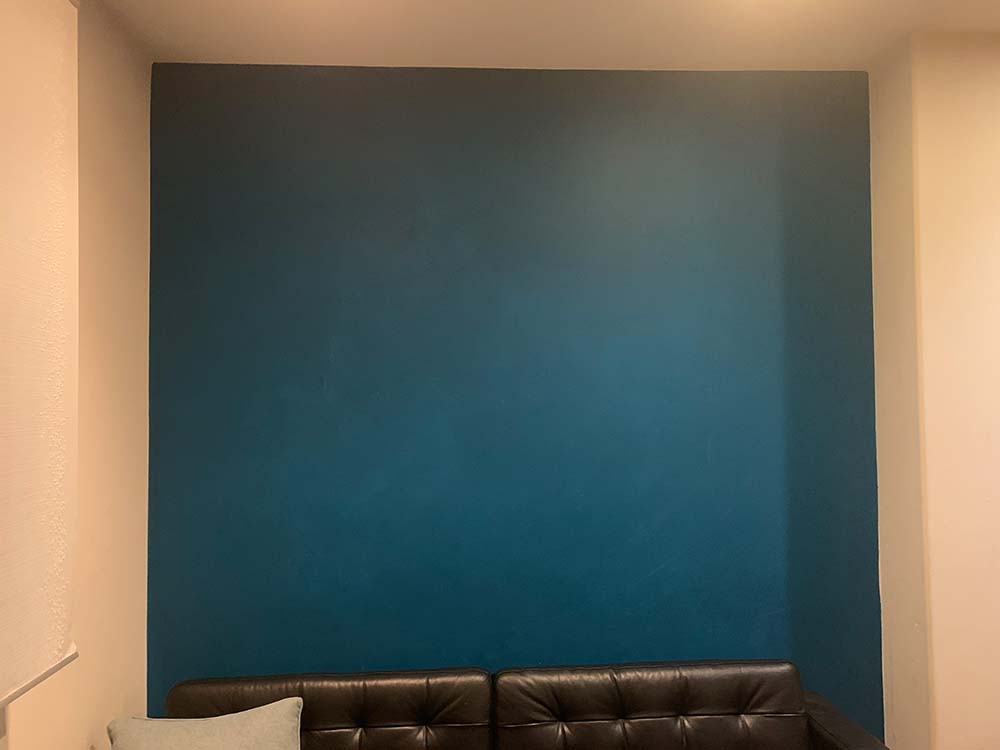 She already knew she wanted to wallpaper over the existing blue accent wall with navy grasscloth. I downloaded a sample image of blue grasscloth wallpaper and used photoshop to show what her nook would look like when wallpapered.
I then mocked up her newly "wallpapered" nook with the images she was thinking of using in a wall gallery, as shown below. The sizes of each image are shown below each image. We decided on printing the images as metal prints because that material would really make the colors of the images pop. Metal prints are also lightweight, easy to clean, and easy to install.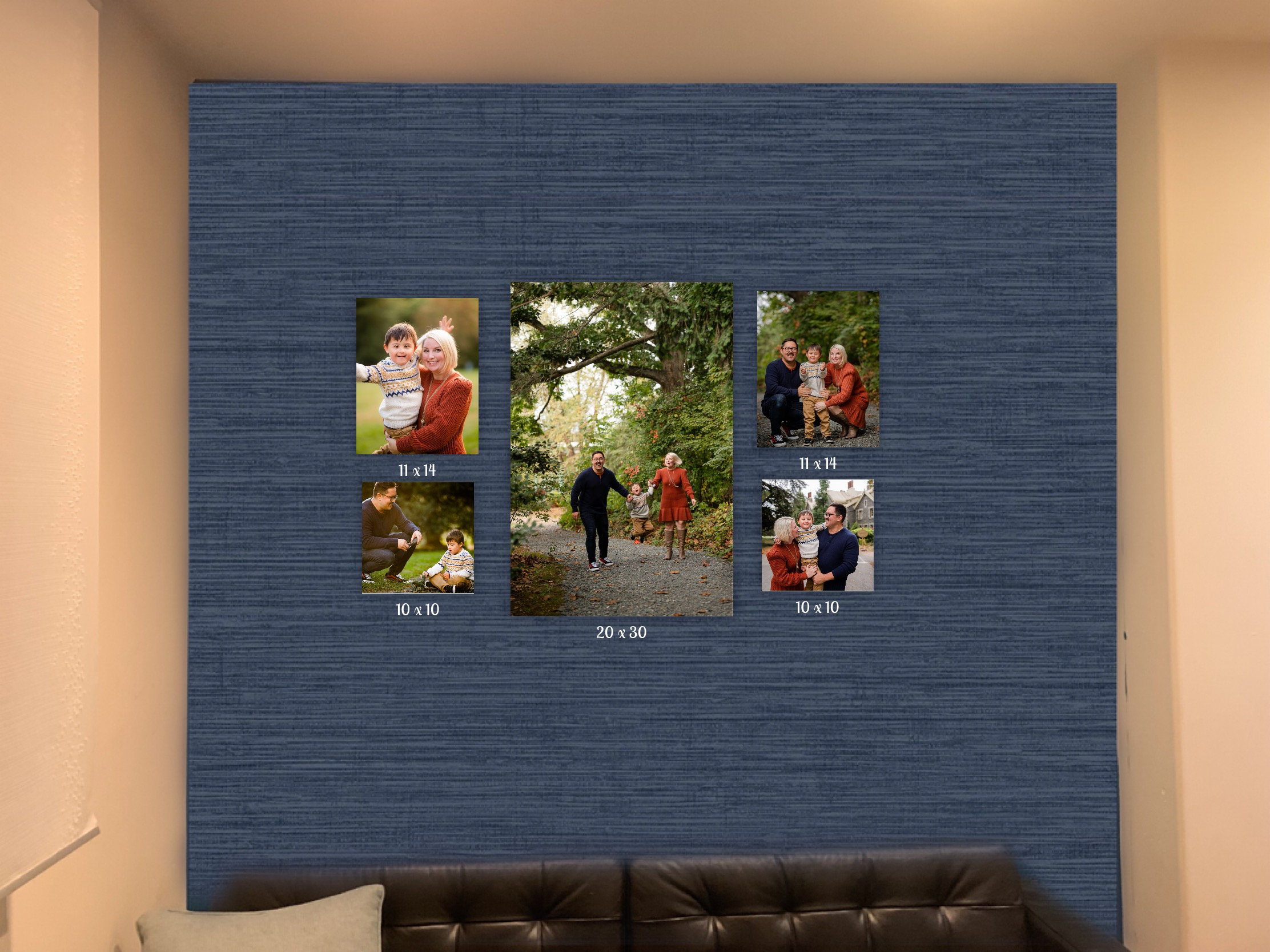 Once the mockup was approved, I placed the order for the metal prints and brought them over to be installed by our mutual friends and local artists, Colin and Luisa of Maher-Velasquez Art.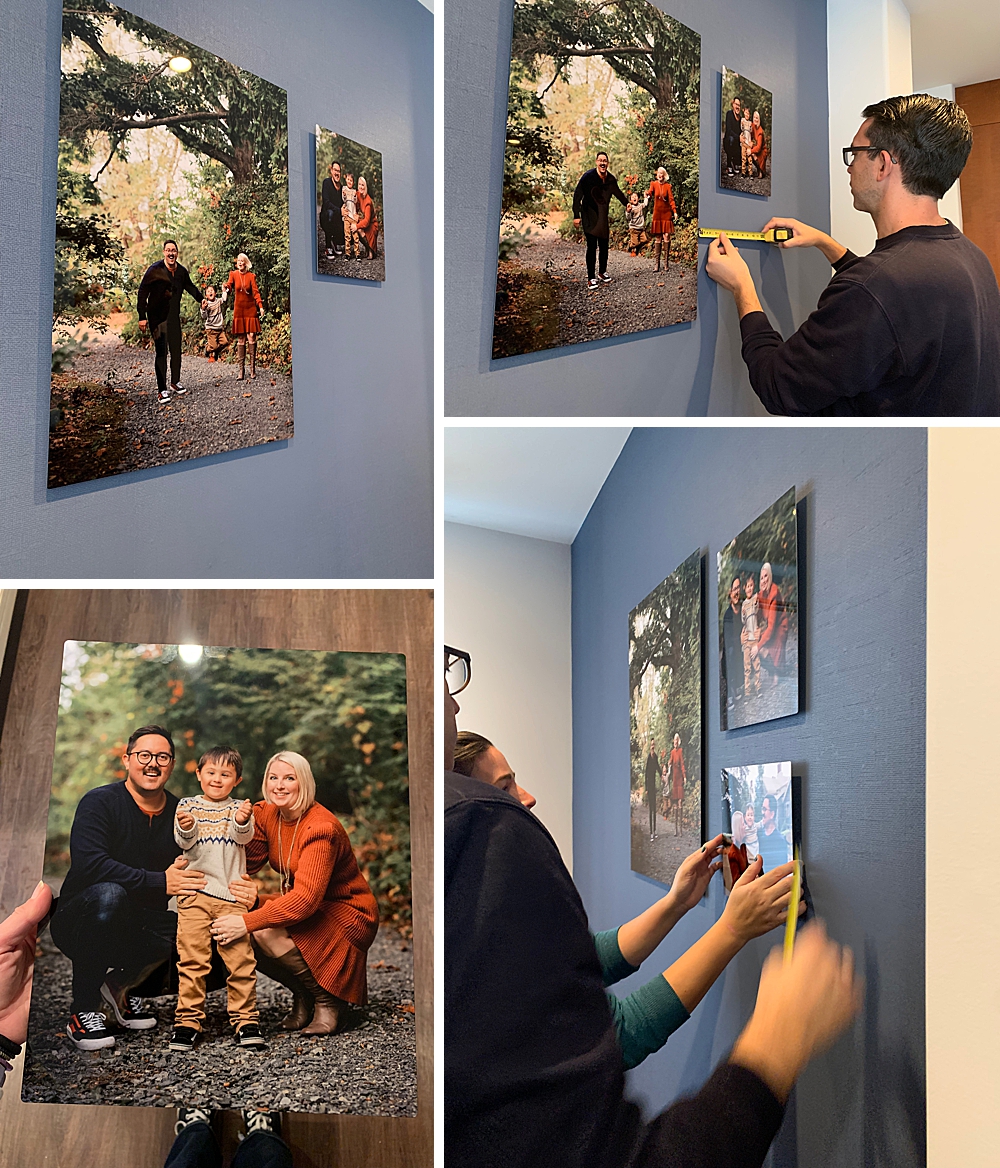 As you can see in the images below, the metal prints are very thin and appear to float off the wall.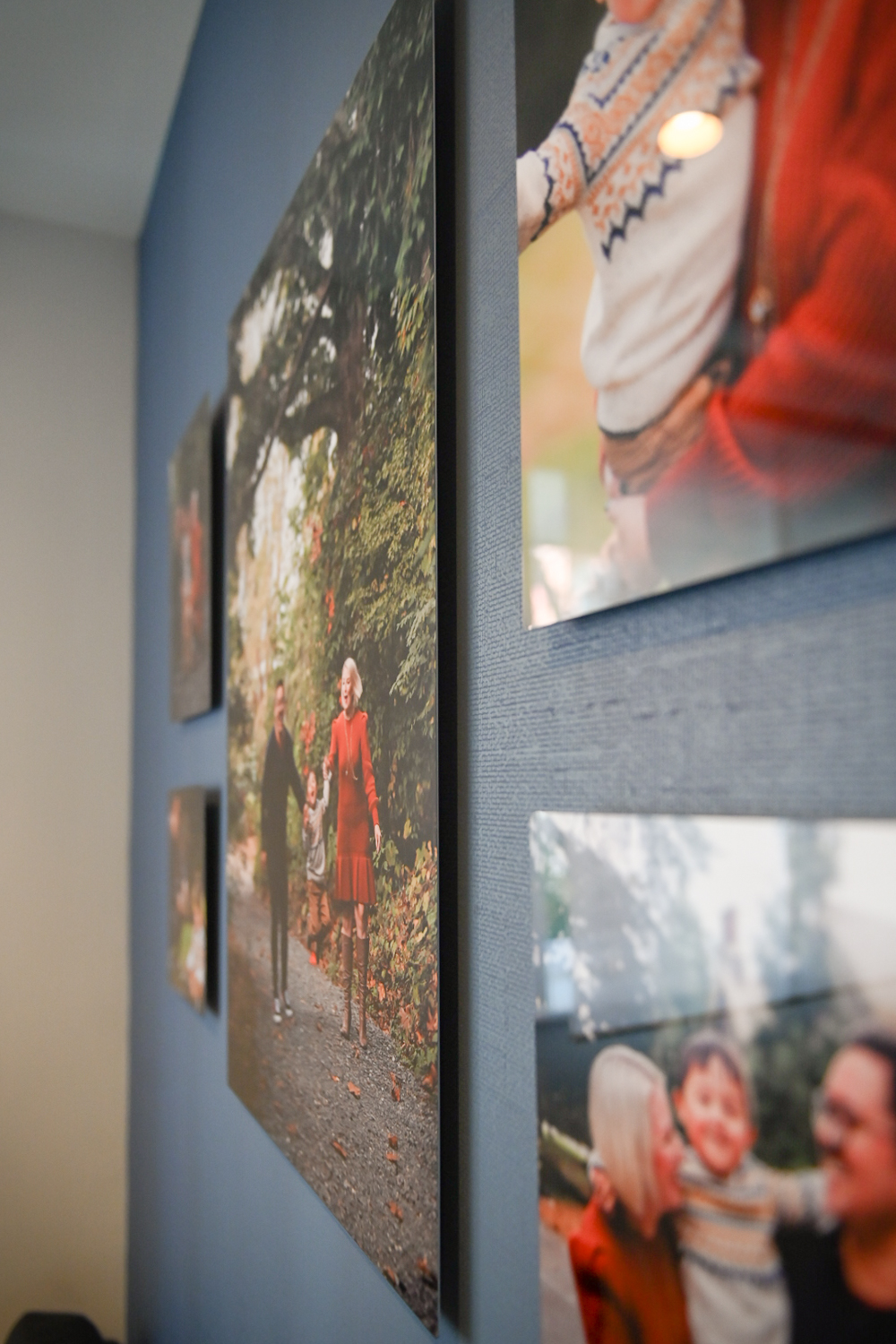 Below on the left is the before and on the right is the after. The new wallpaper and rug work beautifully with the new gallery and the space looks great.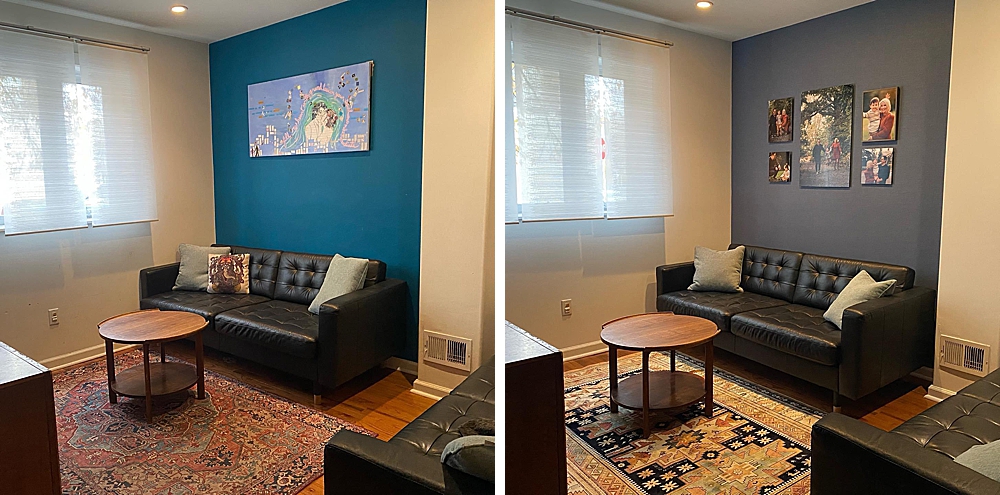 Do you have a space in your home that is just screaming to be redone? Let's work together to transform your space.