If you are a parent like me, you are repeatedly looking for fun activities to do with the kids, especially when the nice weather is here.  Activities that get the kids outside, moving, and are creative are great qualities. After following this artist online, I was finally able to see his craft in person.  His name is Grandpop Bubbles and entertains kids all over the Delaware Valley throughout the year.
Our first encounter with Grandpop Bubbles was at the New Castle County's Ice Cream Festival at the Rockwood Park and Museum.   It was a pretty hot and humid day so I give him lots of credit for working through the heat, especially in the middle of an open field.  I was definitely seeking out shade an ice cream after watching his performance.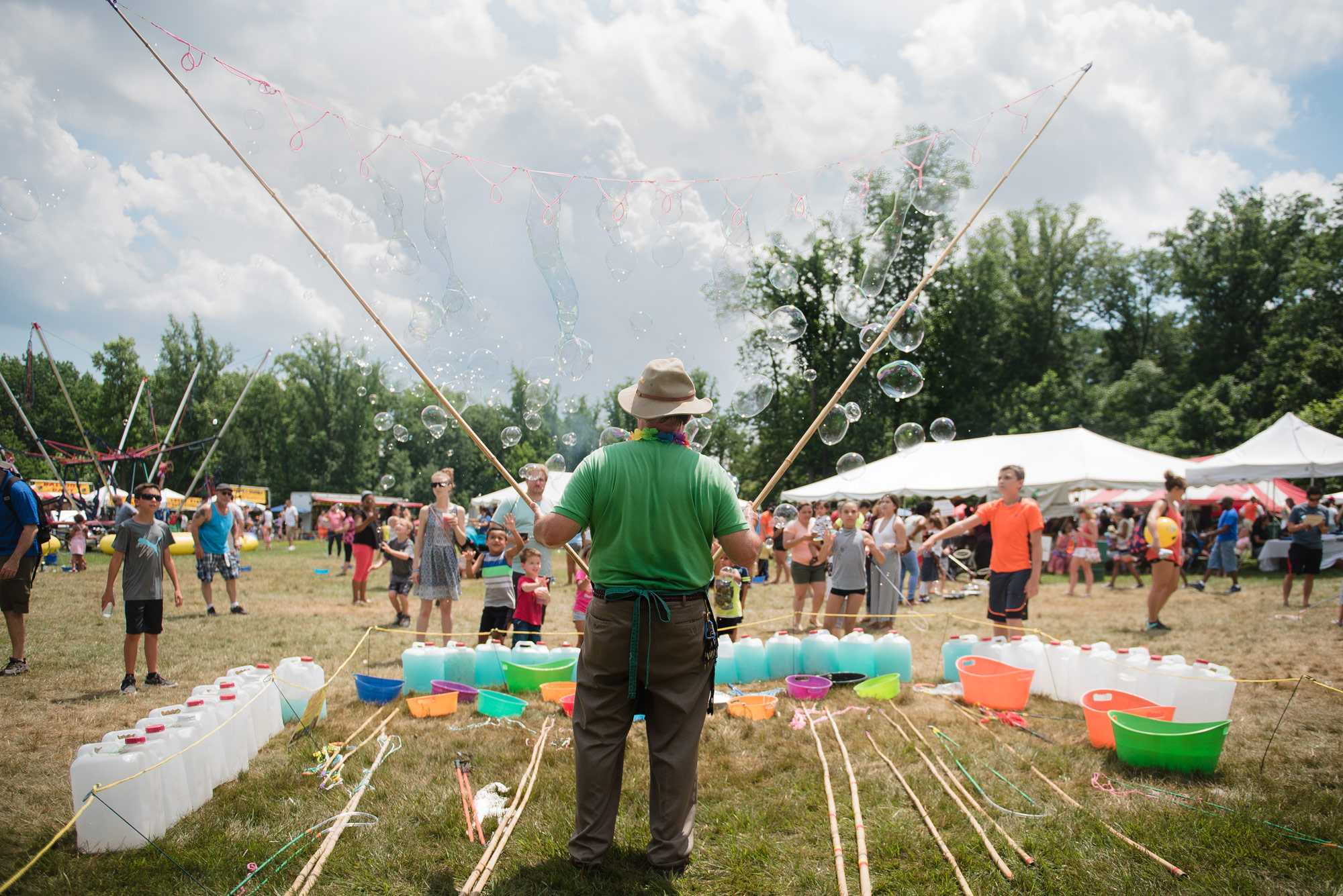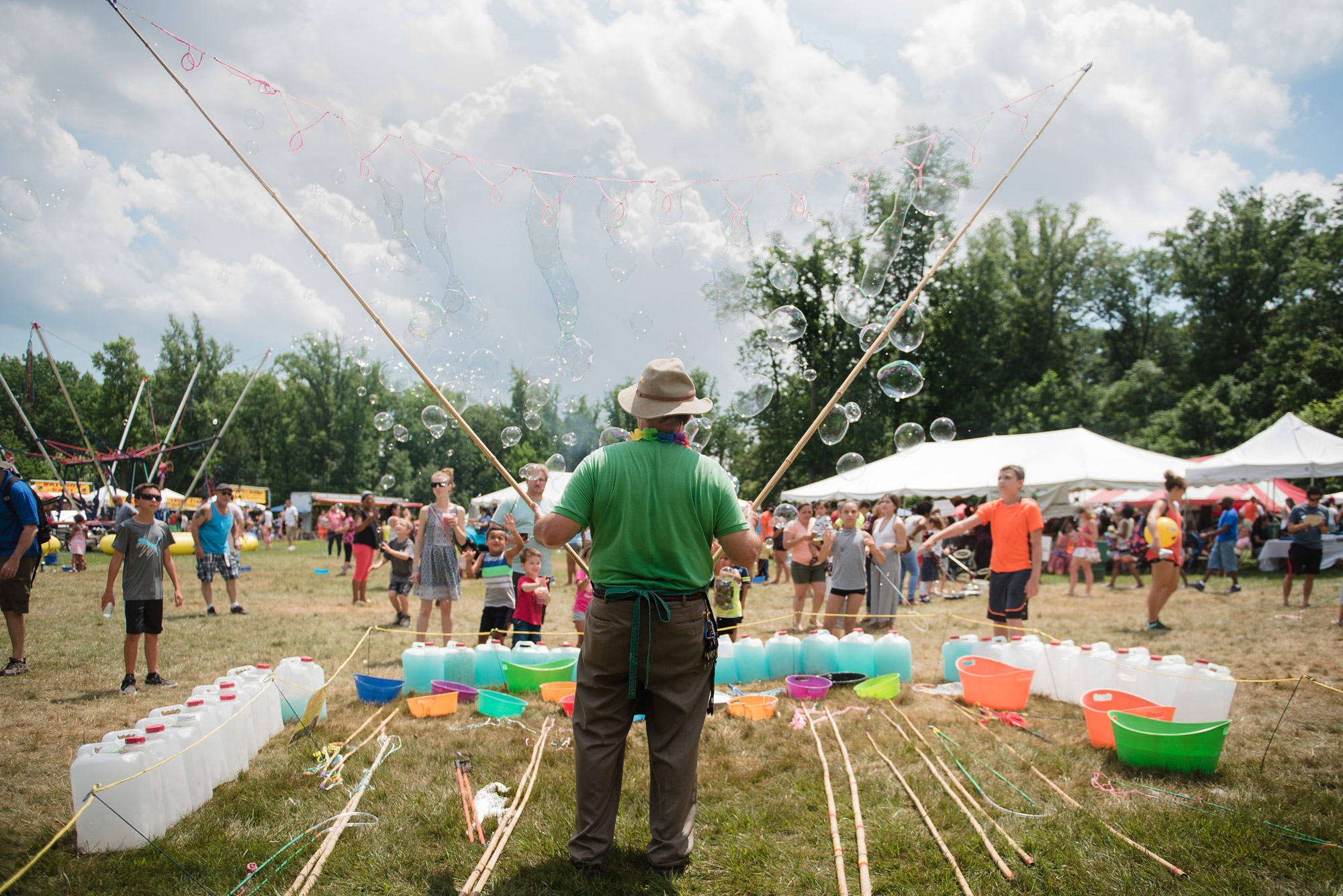 My daughter loved having the mammoth bubbles come towards her…she is the one with the pink shirt and shoes in the photo below.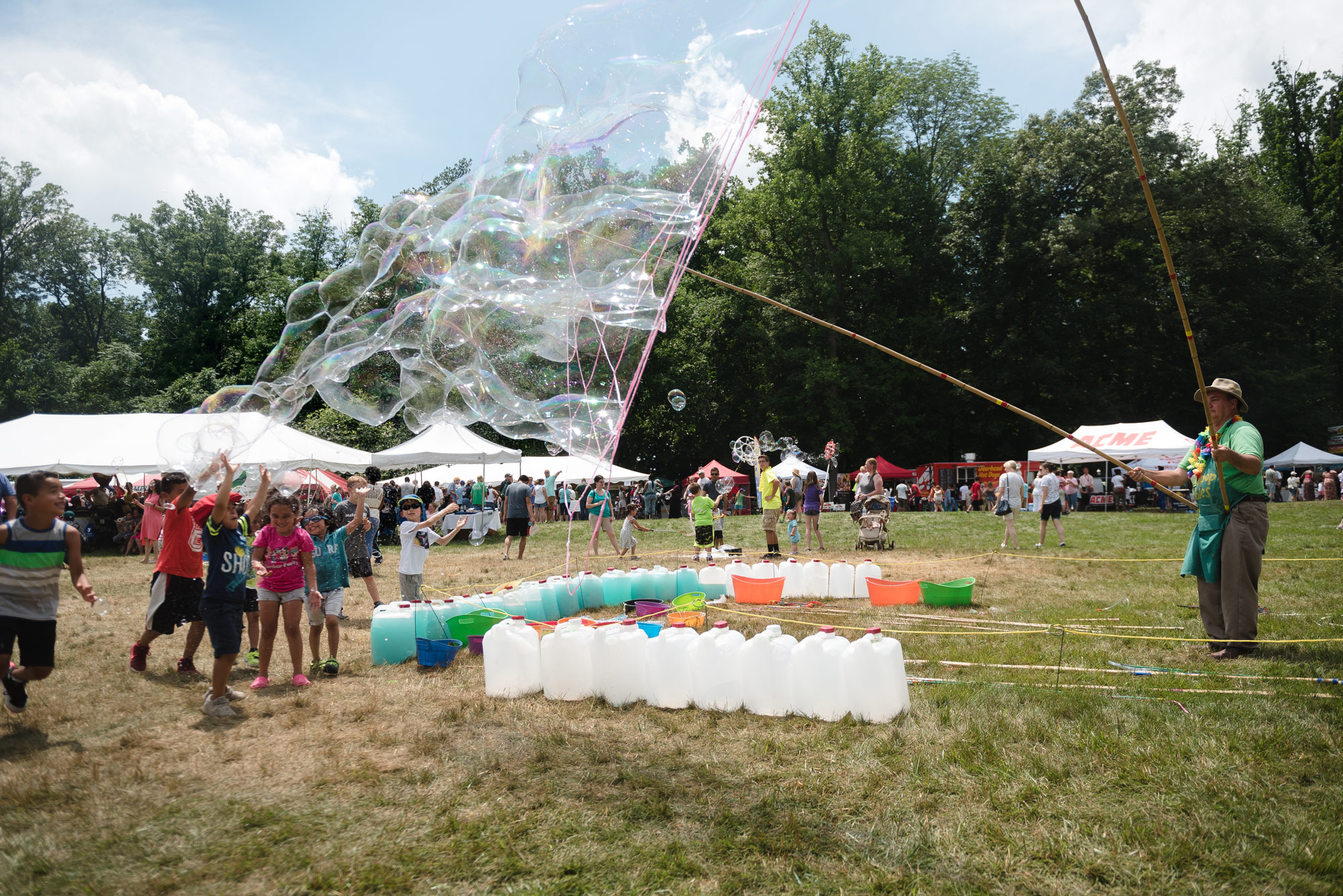 I know you want to touch these bubbles.  :O)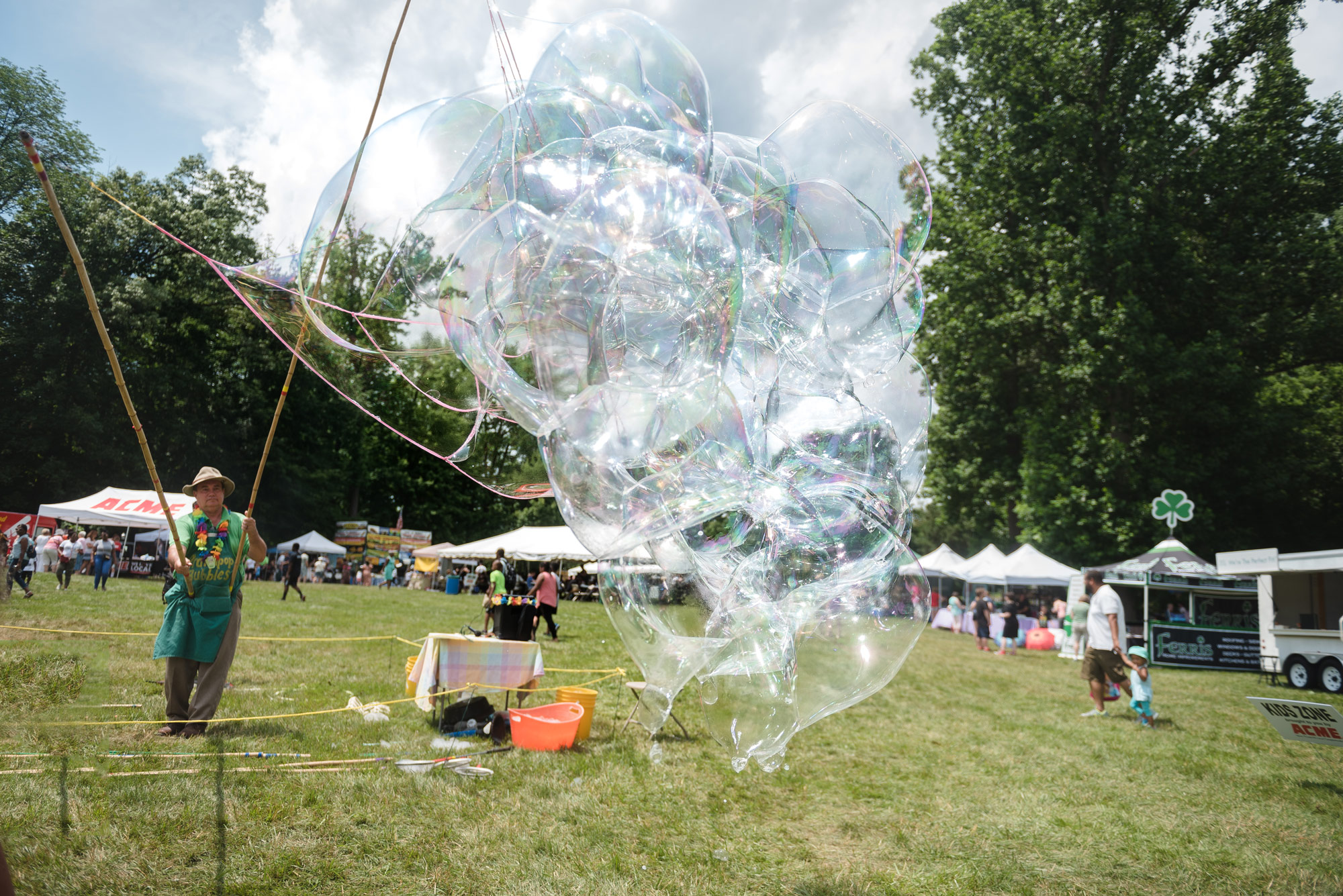 Just like this kid.  (It's like scratching an itch, isn't it?)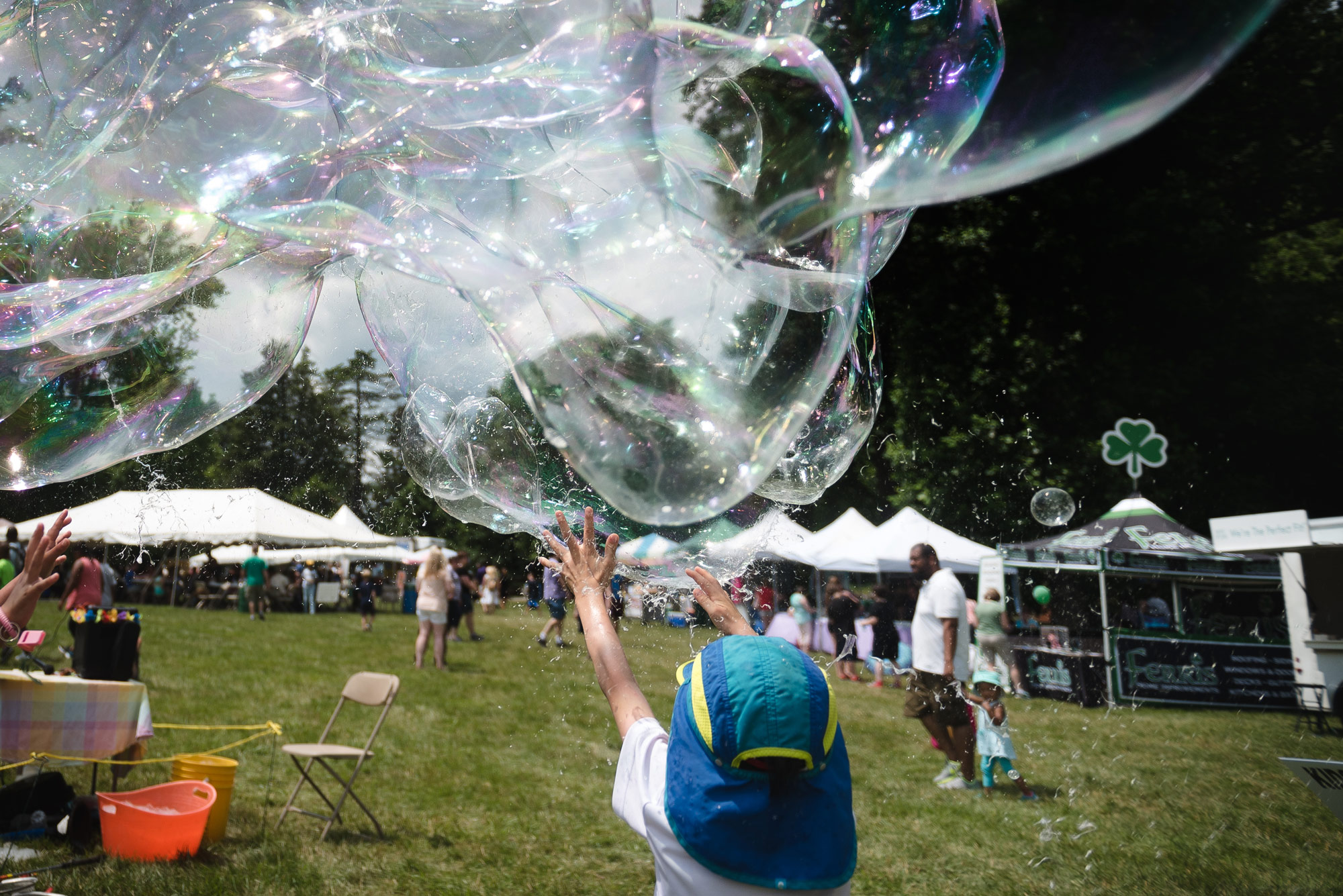 He changes up the "bubble wand" to create different size bubbles, like the small ones below.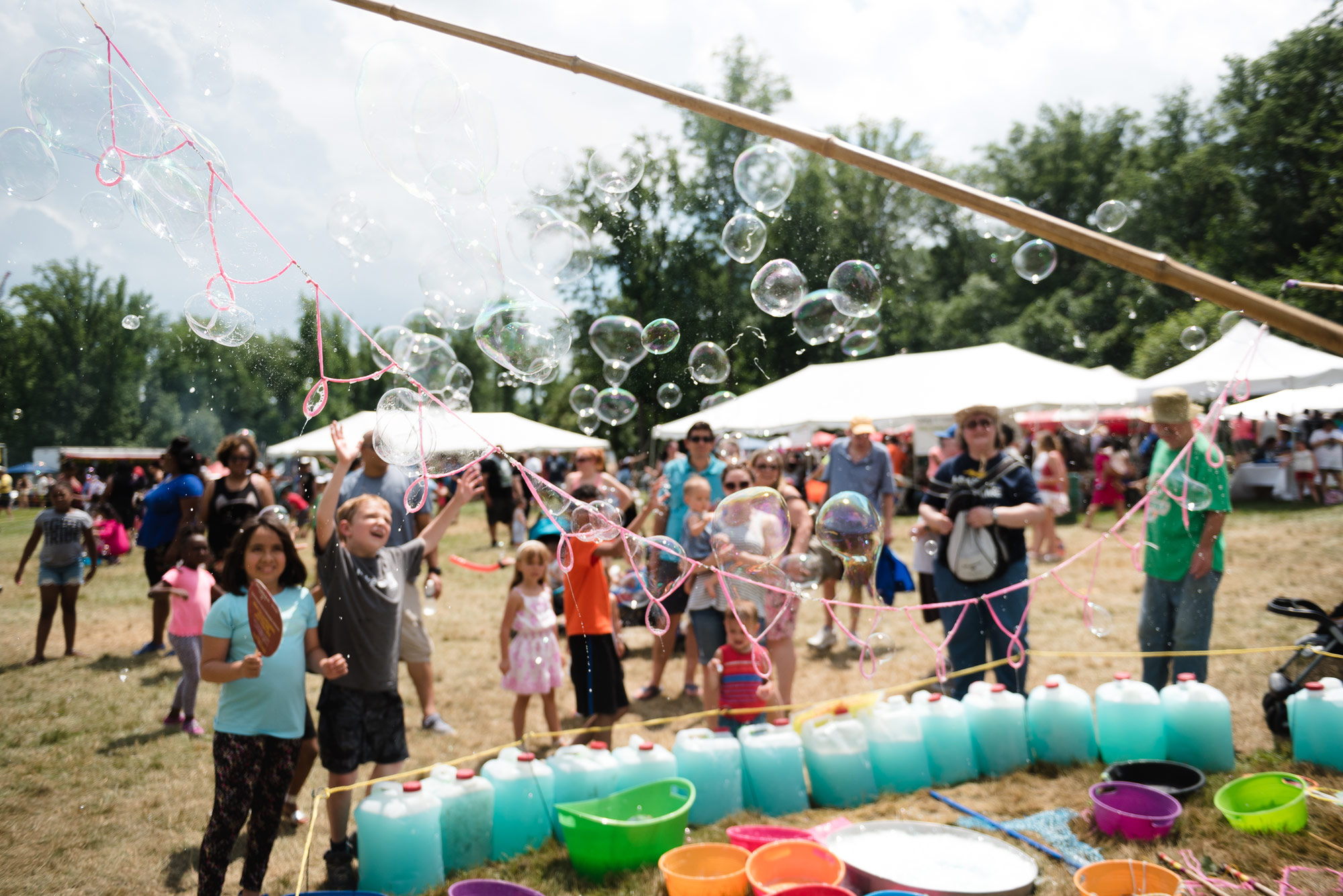 Or the big ones here…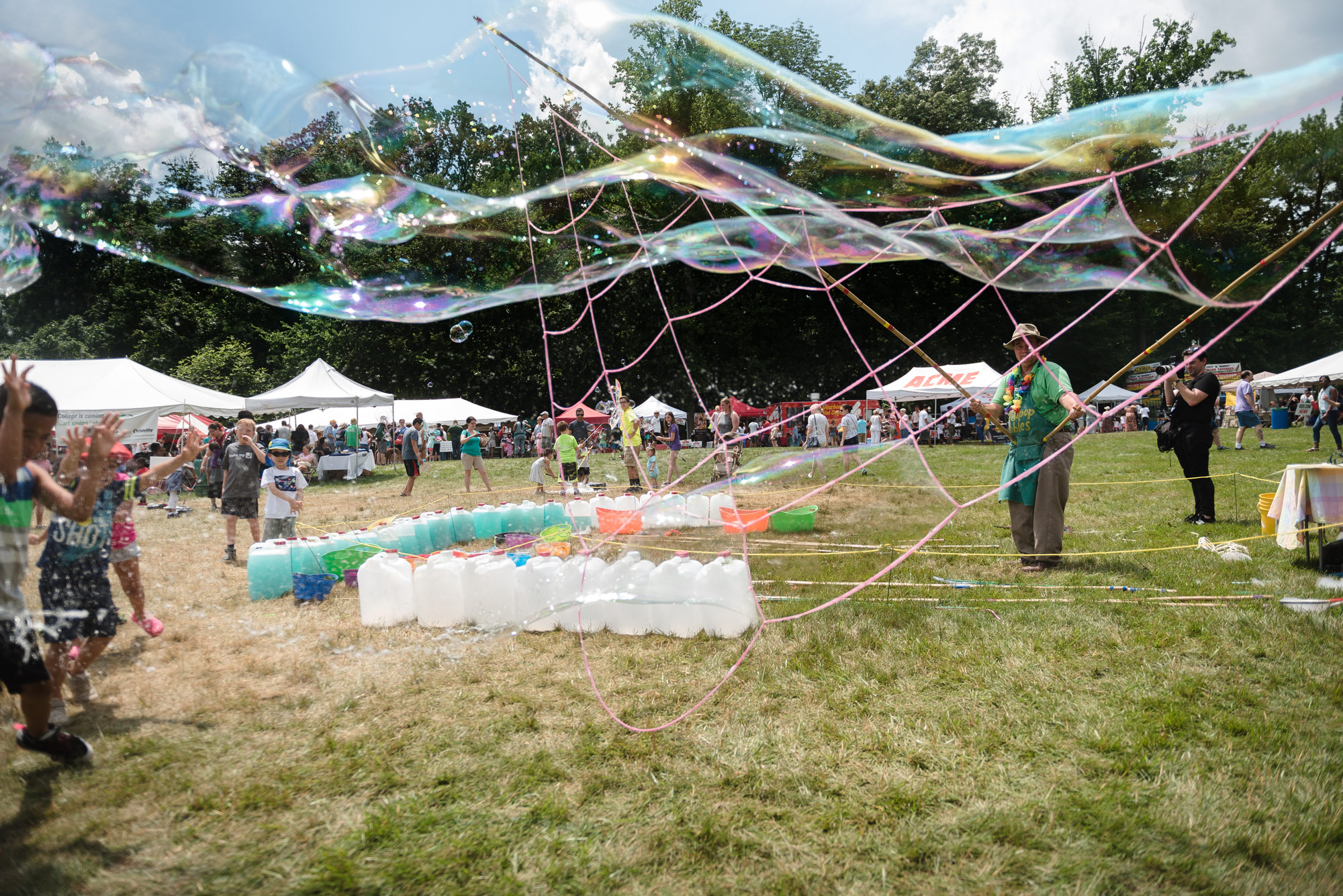 The colors are so pretty and sparkly…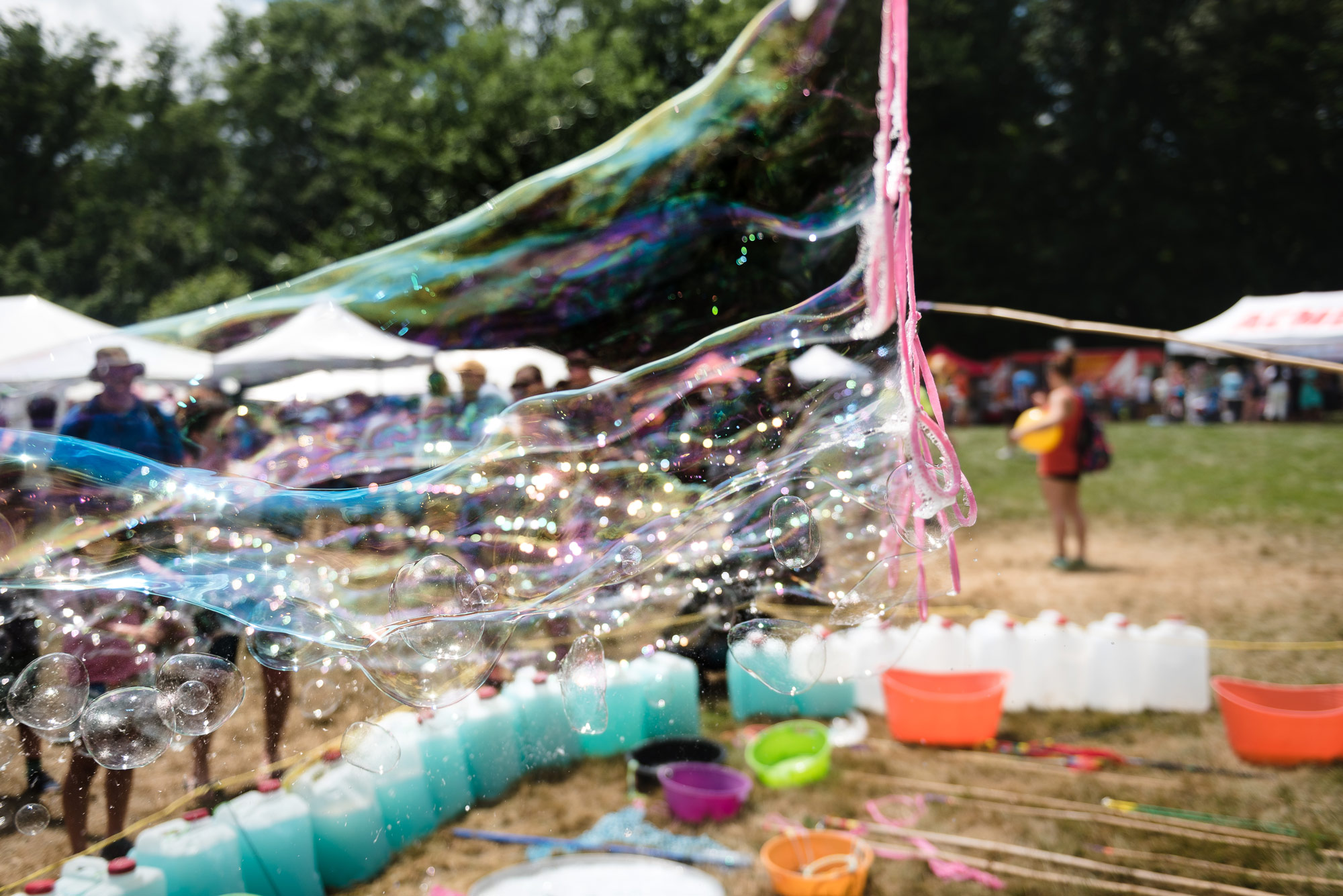 But the kid's faces are priceless part of the show.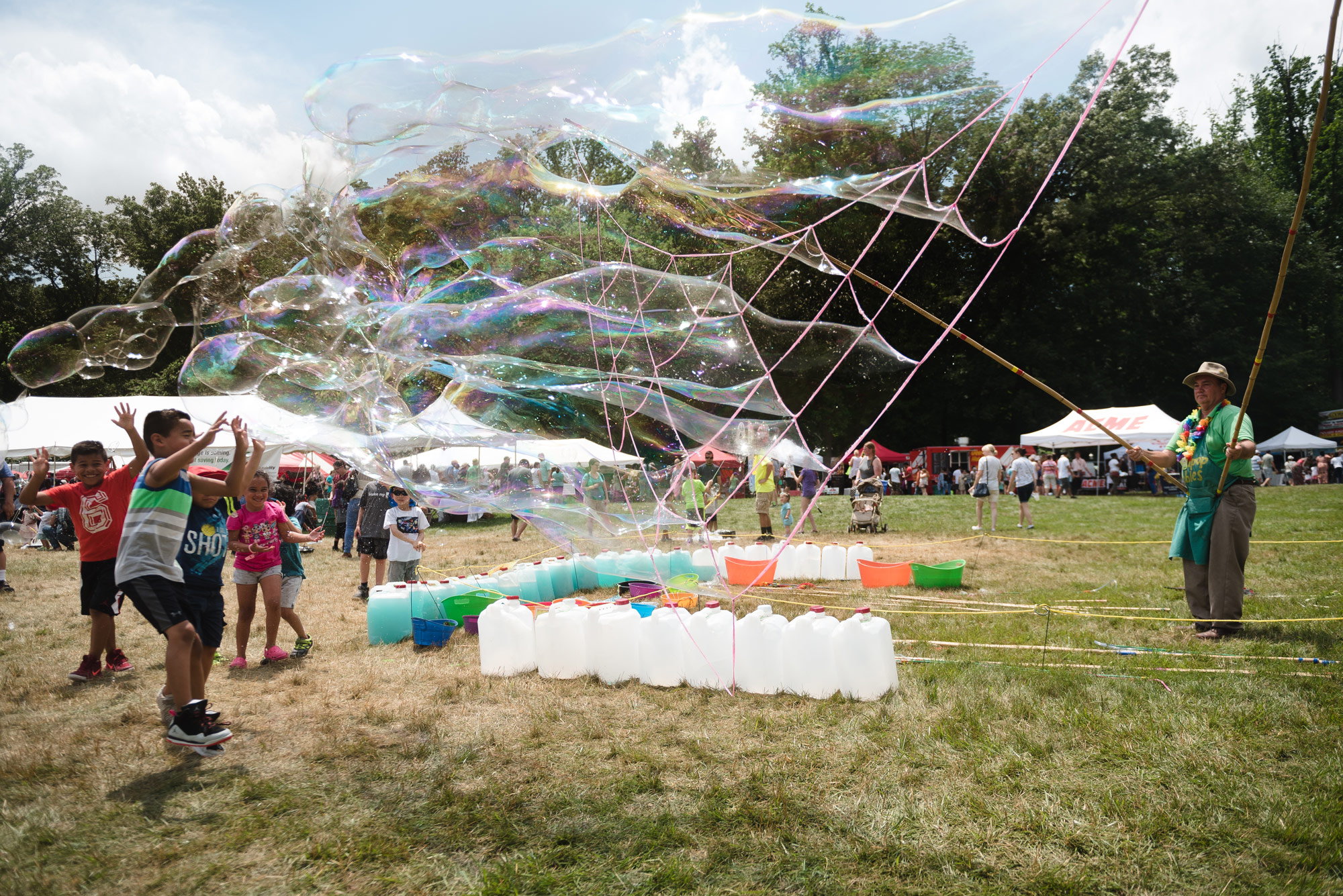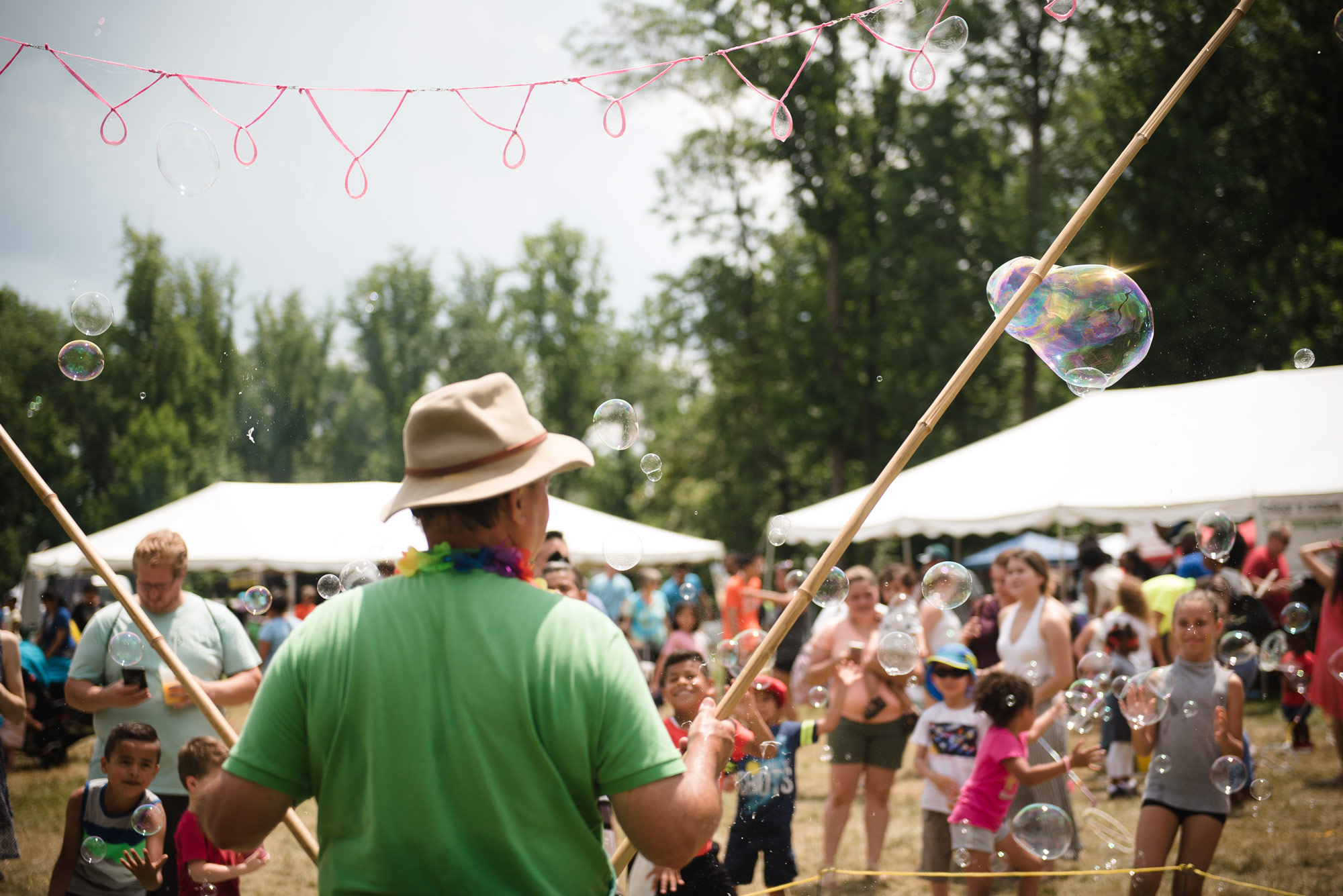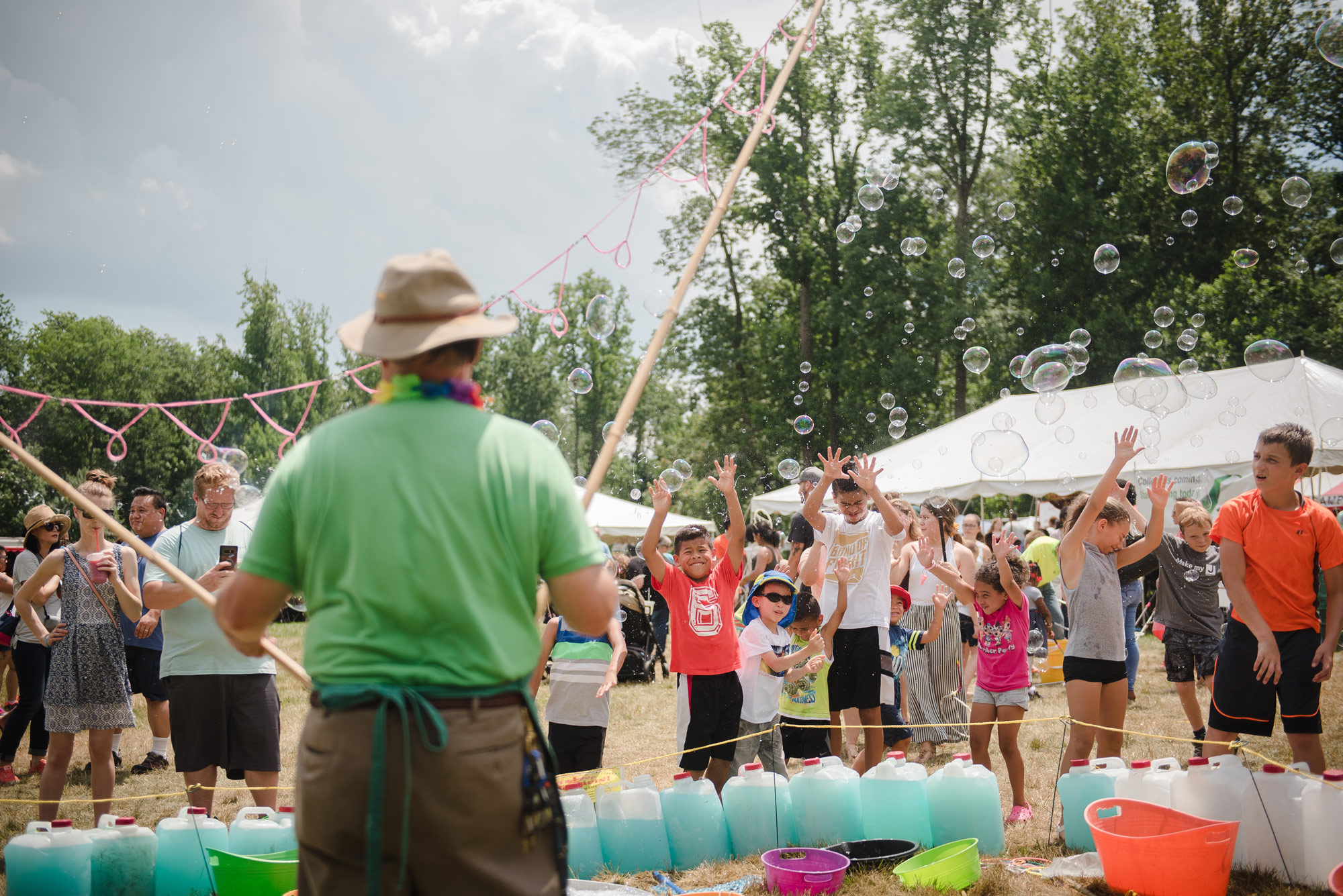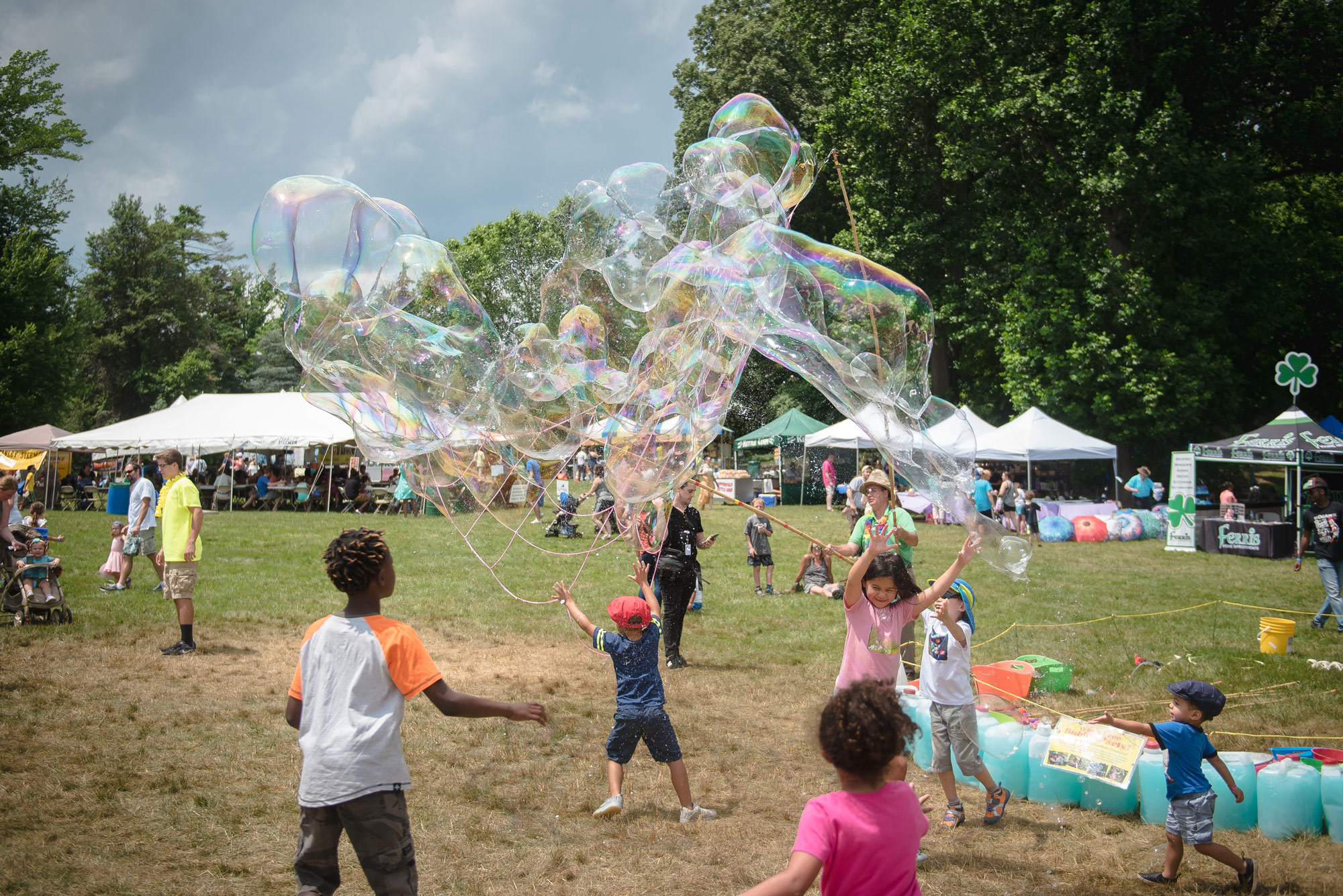 This bubble looks like a jellyfish to me.  I wish I took this shot from the other direction so I could have seen the look on the little girl's face as she popped this big bubble.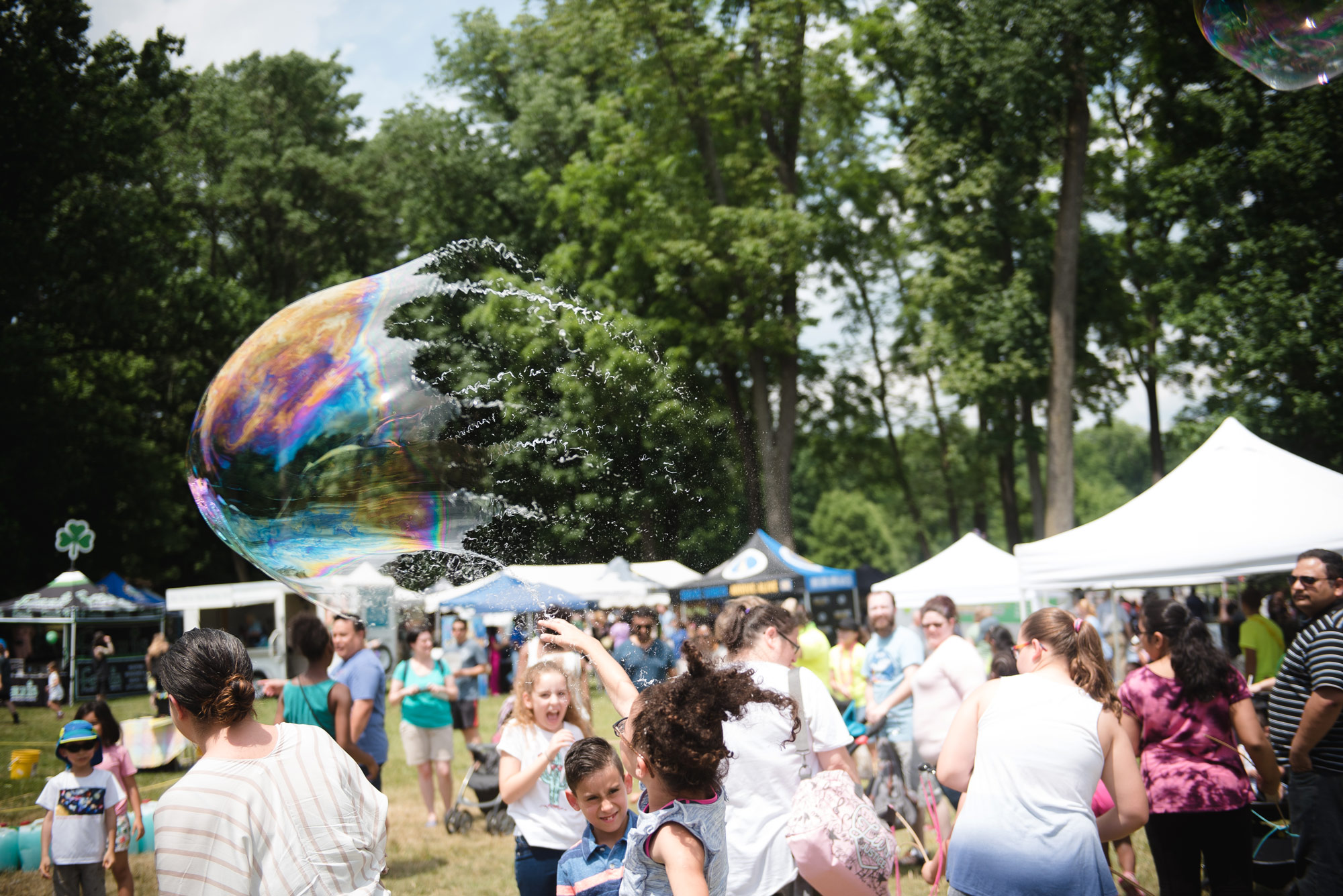 If you would like to experience Grandpop Bubbles, check out his Facebook Page or Website in order to see if he will performing near you soon.  He has quite a packed schedule so chances are you won't have to wait long until he comes to your neighborhood.  Share pictures from your experience on his Facebook Page and you could win a free bubble party!!!!!
A little bit of info from Grandpop Bubbles himself:
Grandpop Bubbles says his goal is "to get 60-70 children to be bubbling simultaneously with me, making the BIGGEST bubbles of their lives!"  He says that: "I must keep busy bubbling since I instruct kids NOT to pop other kids' bubbles (bubblers want to make BIG bubbles, not have them popped), so I instruct kids to only pop MY bubbles. That's why I bring long poles… to get them high over the kids and make them work for their popping. Of course I have fun flooding them with bubbles from my "Gladiator Nets" and catching them in the nets, and making huge bubbles to wonder at their size! That's all good copy you can use."  
Regarding the Grandpop Bubble's event at the New Castle County Ice Cream Festival:
First Baptist Church of Ogden was a co-sponsor and they provided the teen group and the adults to service the attendees, instruct kids, hand out wands and tri-strings, fill basins, pick up gear and untangle knots, and make the event run smoothly.
---
Ready to have your family photographed?  Kids grown up quickly so better sooner than later.  Just use the Book Session link below to secure a session with me.
Not ready for a photoshoot but would like to receive lots of great photography tips, articles on other family friendly things, and special sales/events?  Please sign up for my newsletter using the link below.
---
I am slowly adding lots of local activities for families of the Delaware Valley to my blog.  You can see more fun things to do with your family on my local activities page.  Here are a few activities below.