ProjectTen: Ten women. 
Ten photos.
On day ten.
Like so many other photographers, your business tends to take over your life and you find that you have way more images of your clients on your computer than your family.  One of the biggest reasons I went into business as a photographer was to have the flexibility to be home with my children as much as possible and capture their everyday life.  When invited to be a member of this group called ProjectTen, I said yes.  The goal is for 10 photographers to take 10 images of their personal life and post on the 10th of the month.  There is something about having this impetuous that really drives you and makes you focus on what really is important.  It reminds me to pick up the camera daily and photograph the little things in life that I treasure.  Here is a peek into my world. A little while back, I "gave" my son my old dslr.  He was ecstatic.  He went around the house photographing all of his favorite toys plus his sister and me.  When I asked him to come location scouting with me, he attended with camera in hand.  My goal, to make him my assistant when he gets bigger.  I think the camera suits him.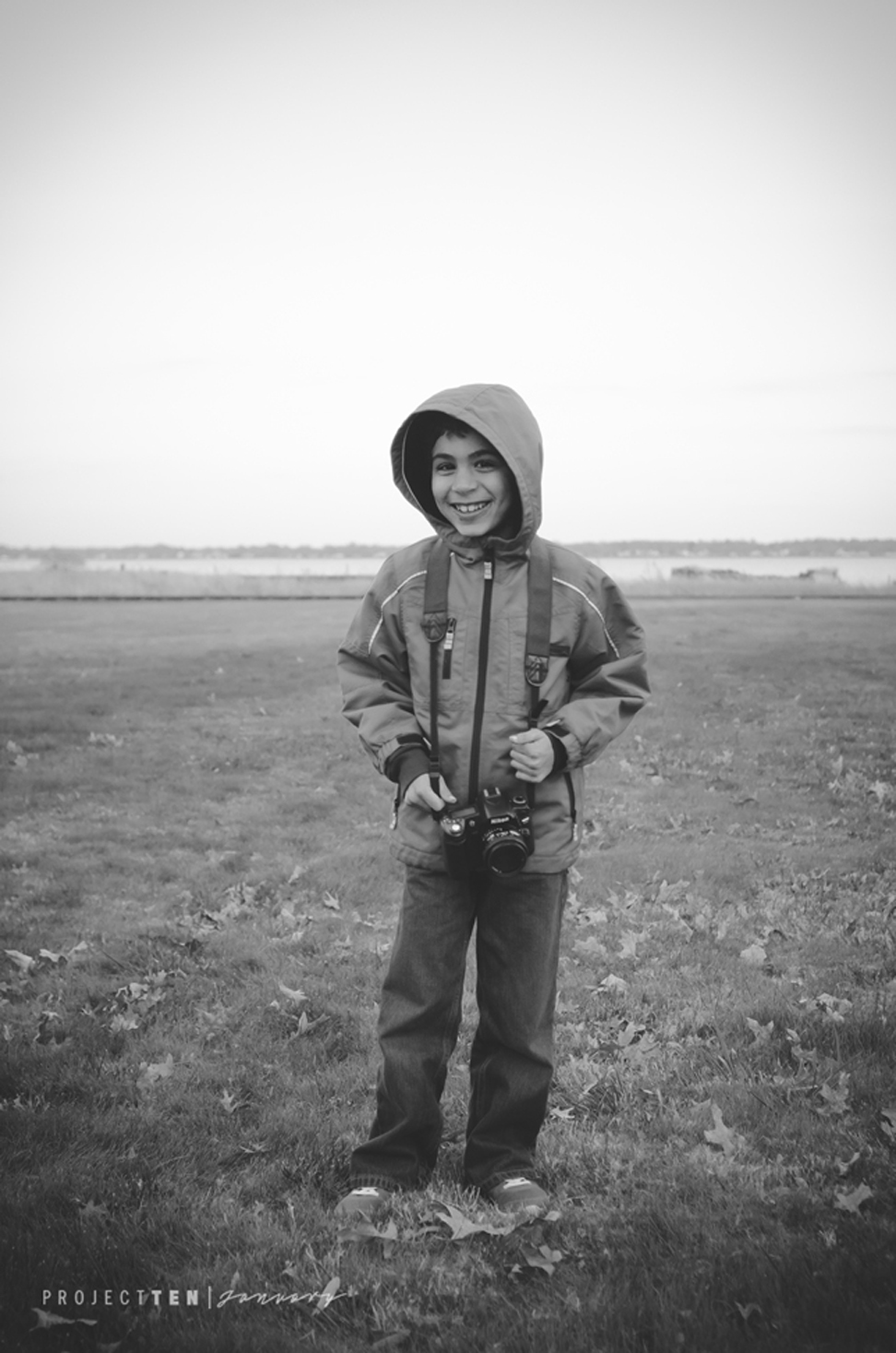 My youngest brother in law is 17 years younger than me.  The biggest bonus of having this age discrepancy is his ability to entertain the kids.
He is also the lacrosse goalie for Rutgers so his athletic ability comes in quite handy.  
My youngest is very much a care taker.  She loves helping and is always concerned about others.  Our elderly cat gets lots of attention from my daughter.
For Christmas, our cousins gave us the craft table their children used for the longest time.  It was well loved but no longer necessary as they much older now.  It has become the most used item in our house.  Even after Christmas morning when brand new toys were scattered about, they both sat diligently at this new table, scribbling their hearts out.  I look forward to many happy memories and creative projects to come out of this spot.
After a very laid back Christmas vacation, my son was not ready to start waking up early and catching the bus for kindergarten.  Can you see it in his face?
Once big brother was back at school, little sister finally caught up on some much needed sleep after a fun filled break with her brother.
But it wasn't long until she was back to her normal self…btw she is pretending to be mommy on the cell phone.  (Thankfully I don't own a flip phone with antenna anymore.)
There are so many talented ladies participating in this project,  please take the time to check out their pages as well:
katie hall (newark, delaware)- http://katiehallcreative.com/|https://www.facebook.com/katiehallcreative
paula richwine (newark, delaware) – http://richestwinephotography.com/| https://www.facebook.com/richestwinephoto
lisa o'brien – (wrentham, massachusetts) – https://www.facebook.com/lisaobrienphoto