As soon as the temps start to drop, I go into soup making mode. Having soup at the ready makes life so much easier. When that soup that is also ridiculously simple to make, it is a sanity saver. This is my Mom's Taco Soup recipe and it is delicious.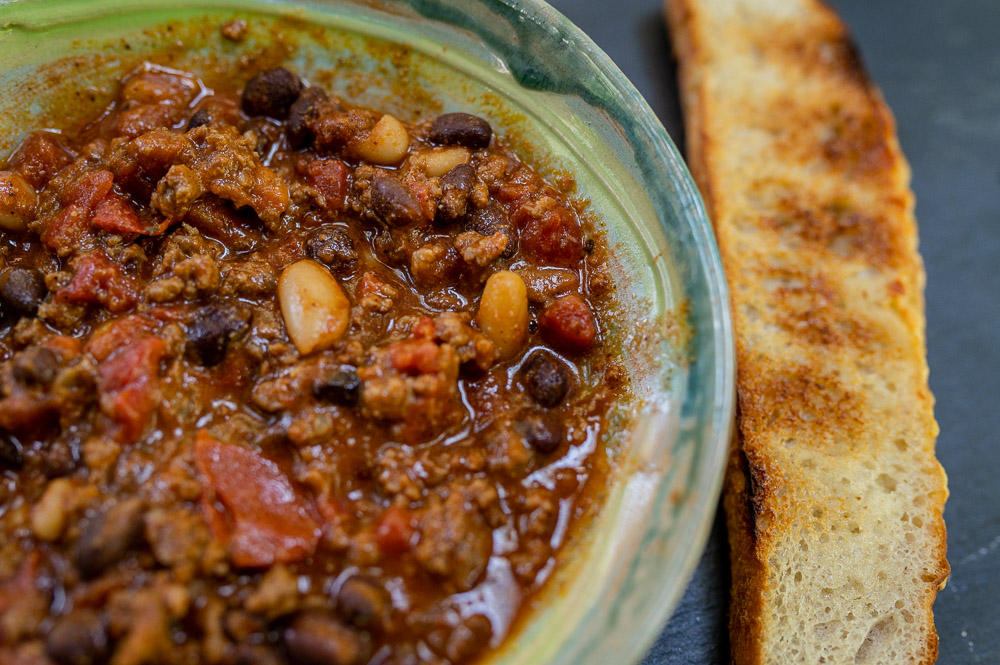 Taco Soup Recipe by Maggi Vitale

2 lbs. ground beef
2 envelopes of taco seasoning
1 envelope of ranch dressing mix (or italian)
24 oz. water
2 cans of black beans, drained and rinsed
1 can cannellini beans, drained and rinsed
3 – 14oz cans of diced tomatoes
1 can Rotel tomatoes

– Saute ground beef in a little olive oil until light brown.
– As the beef starts to brown, add the seasonings so the meat is flavored to your liking. 
– Drain excess fat. 
– Add the rest of the ingredients and simmer for 1 hour. 

Serve with some toasted bread and enjoy! 
This is a great recipe to make and drop off at a friend or family member's house that would really be helped by a hot meal, whether it be for a new baby, health related recovery, or death in the family. It can be put into smaller containers and frozen for later.
Try it for yourself and let me know what you think.
---
More yummy recipes
Below are some of my favorite recipes that are always crowd pleasers. In fact, so many people have asked me for these recipes that I had to put them on my blog to easily access them. If you try one out, please let me know how you like it.