When I first met this family, they were a family of three.  Their only child was very serious and shy when he first met me but eventually came around and showed me his wonderfully happy and silly side.  Along comes baby number two and a warm up session was not needed at all.  His happy go lucky personality was evident from the start.  He has a smile and laugh that will warm the worst cynic's heart.  Editing this session alone had me in ear to ear smiles.  Pair that with absolutely lovely parents that are perfectly laid back and warm and you provide an amazing home for children.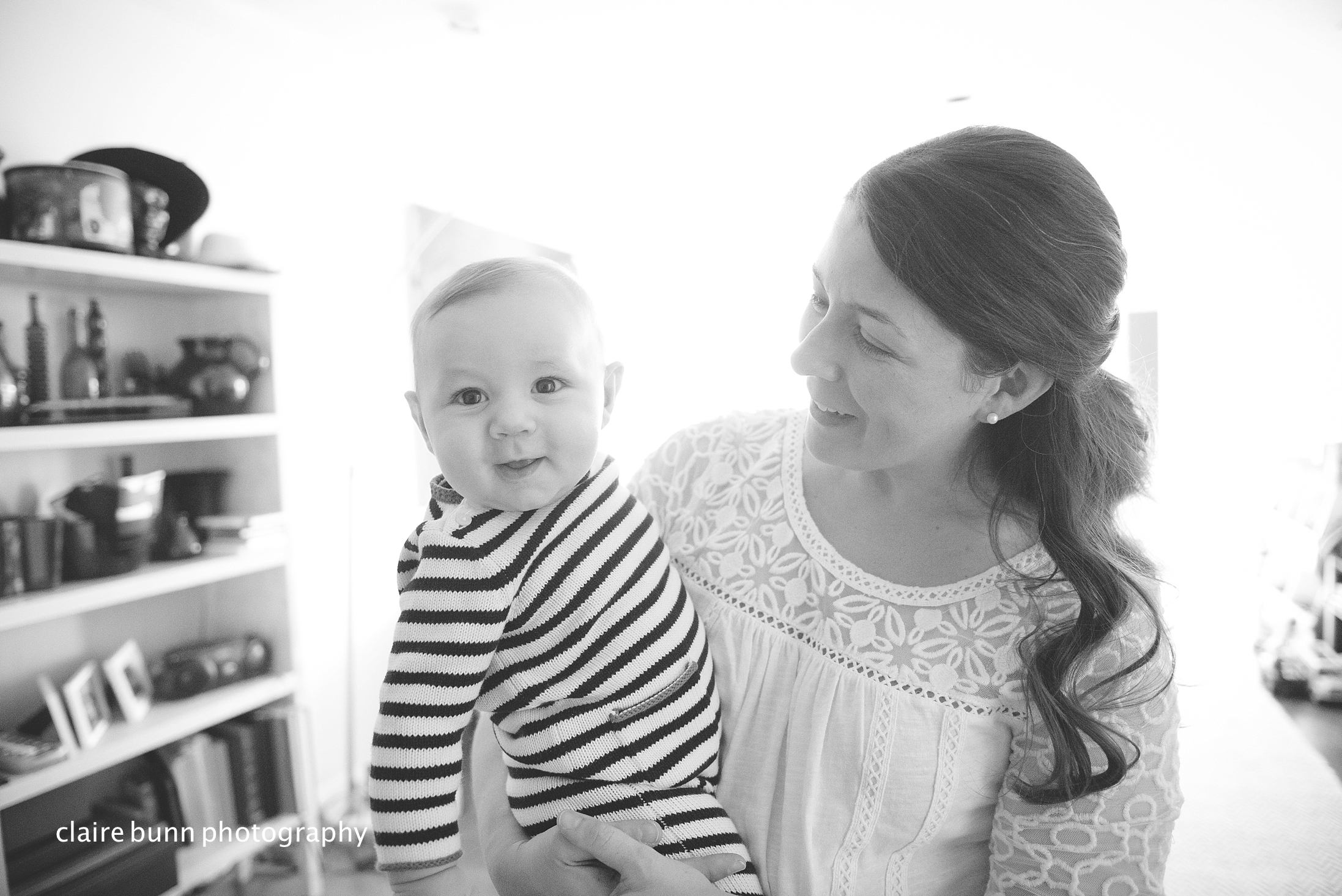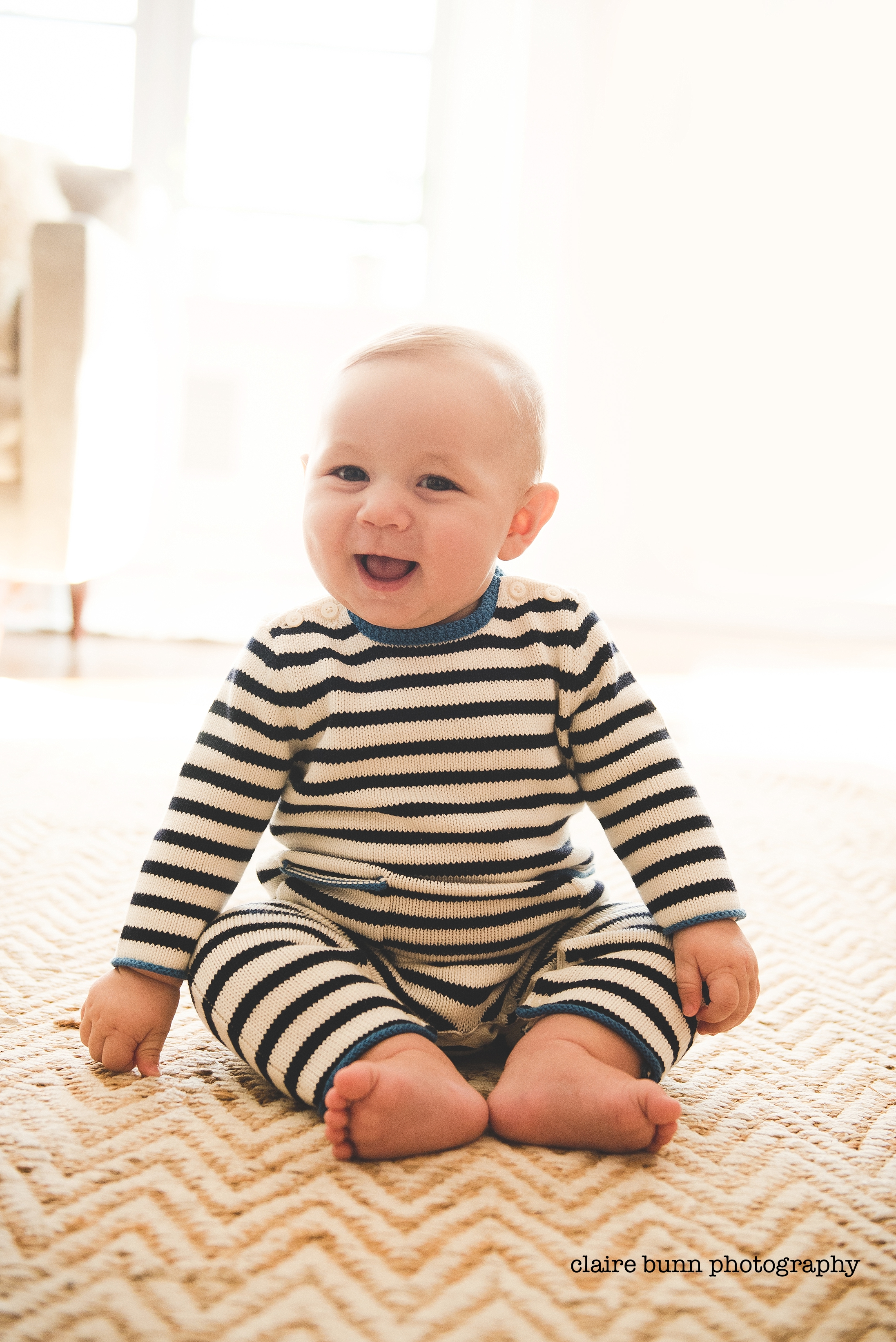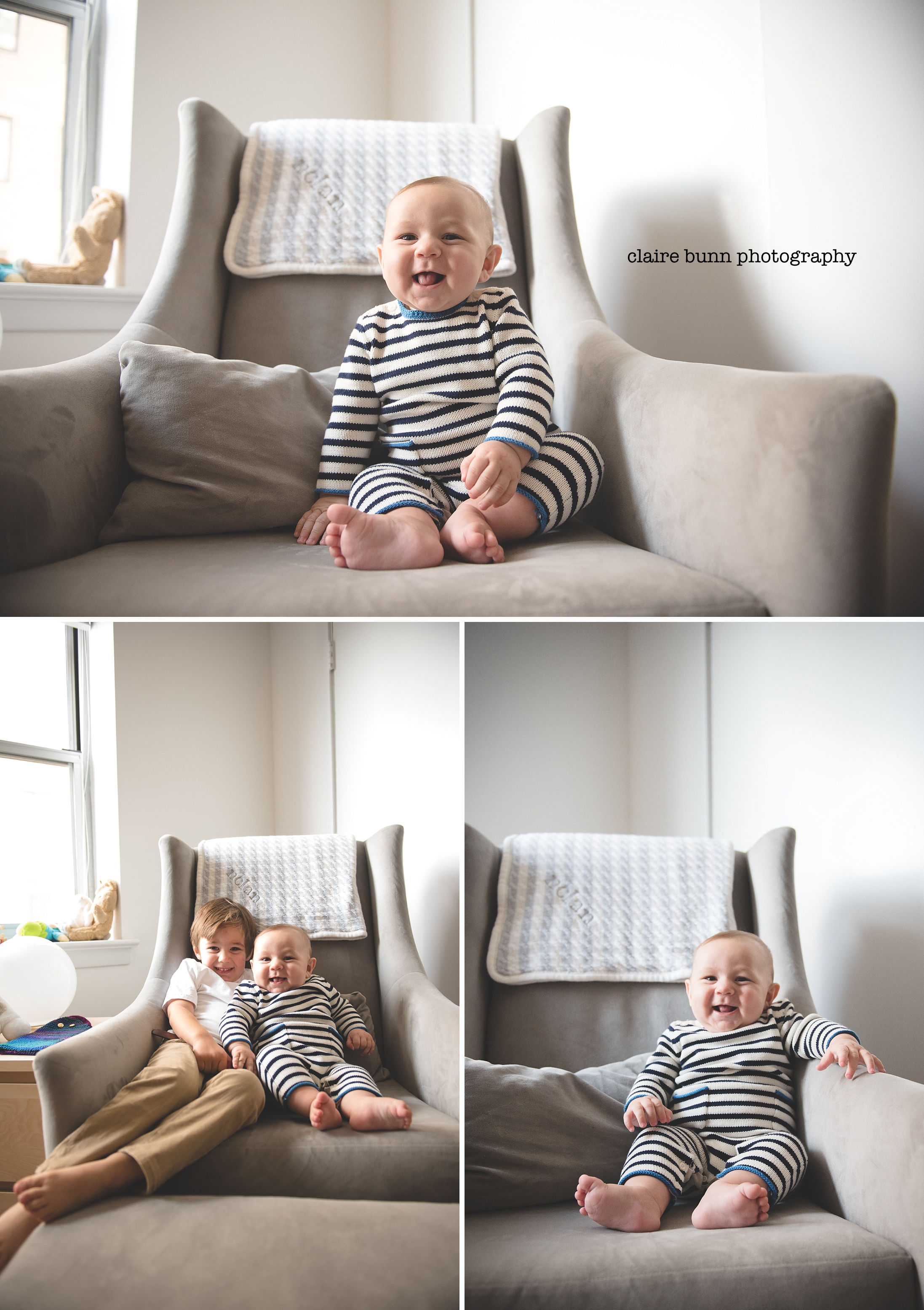 My goodness…I just want to squeeze that face!!!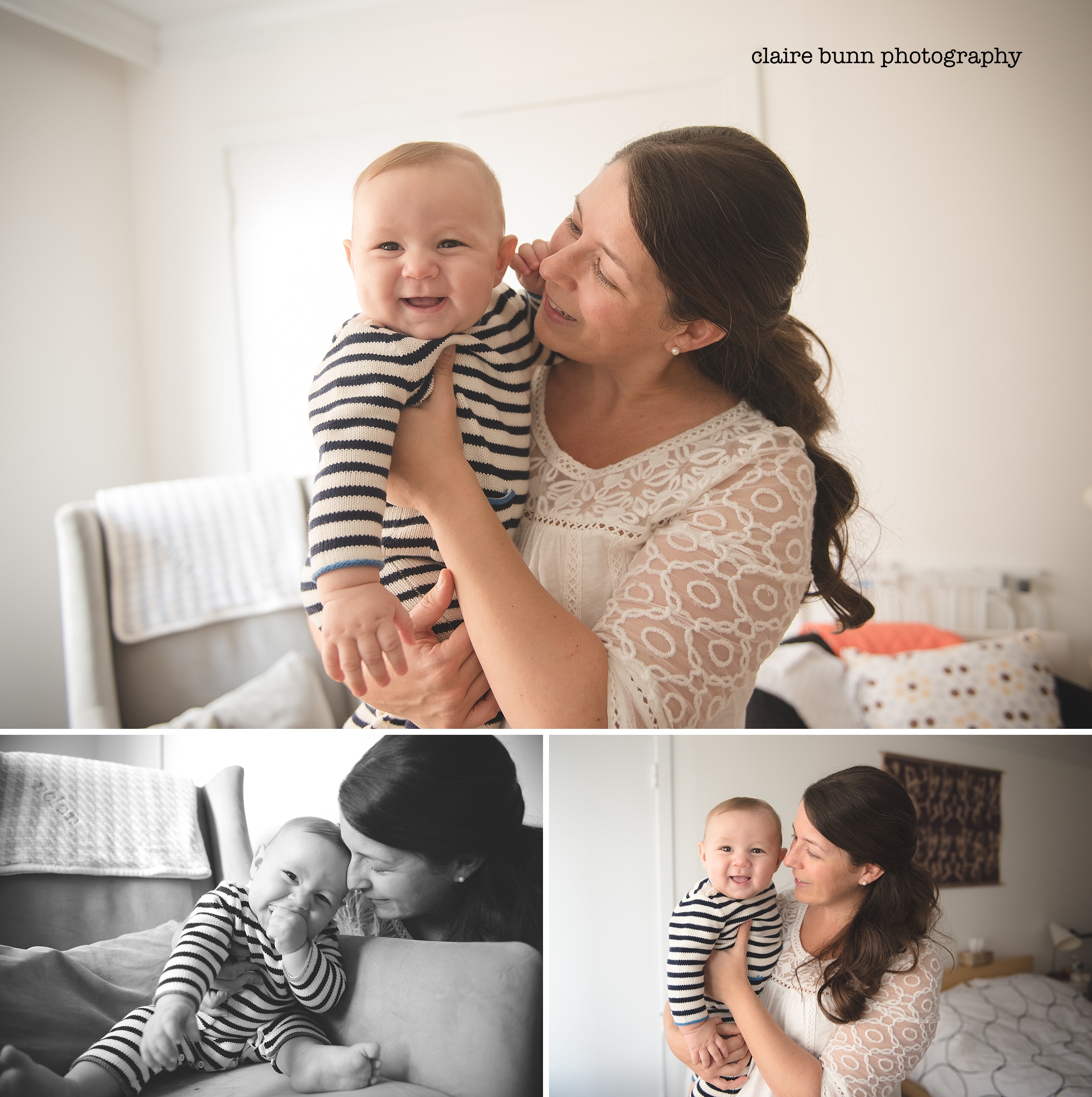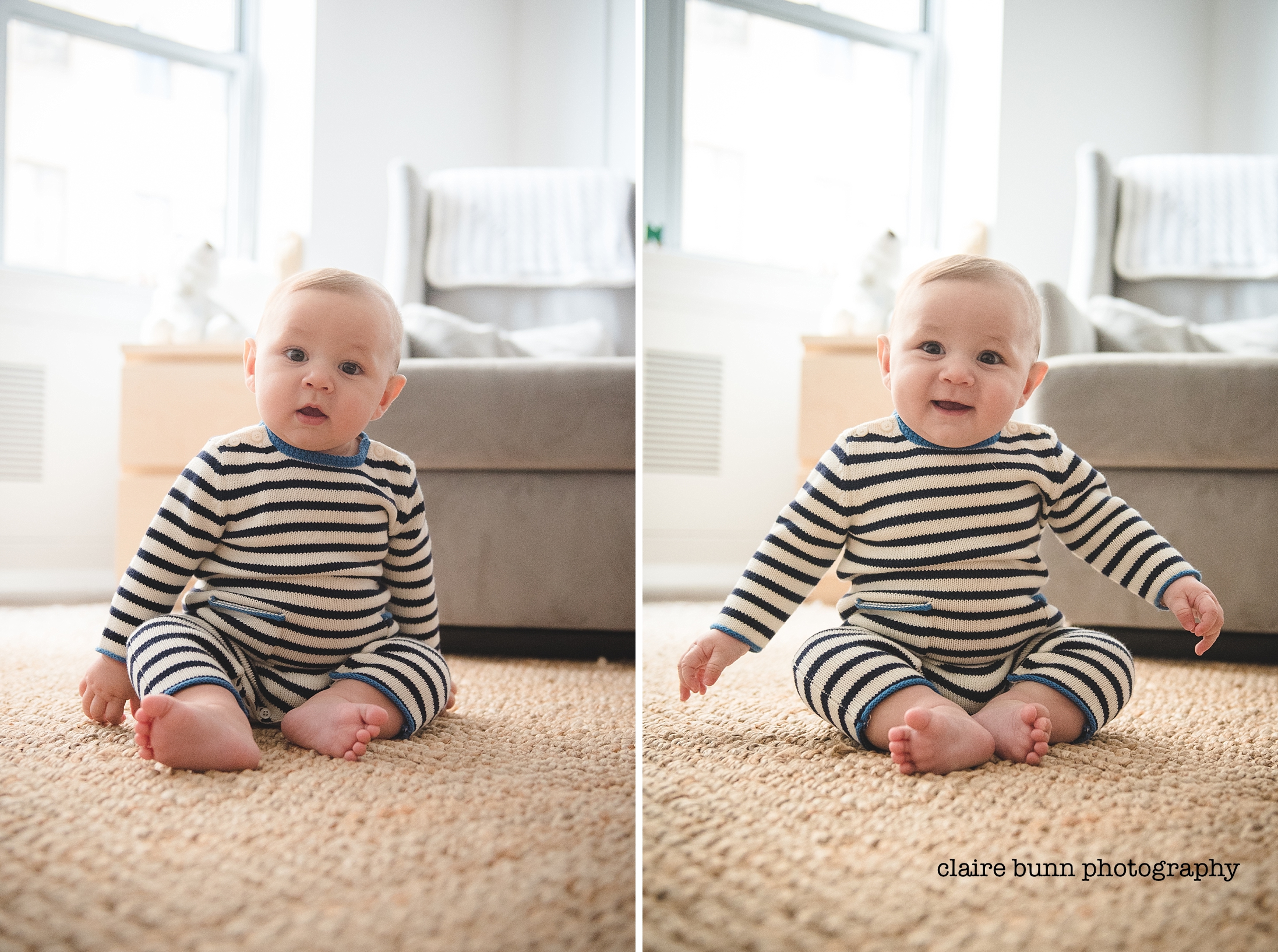 Am I the only one that is sucker for a baby in a crib?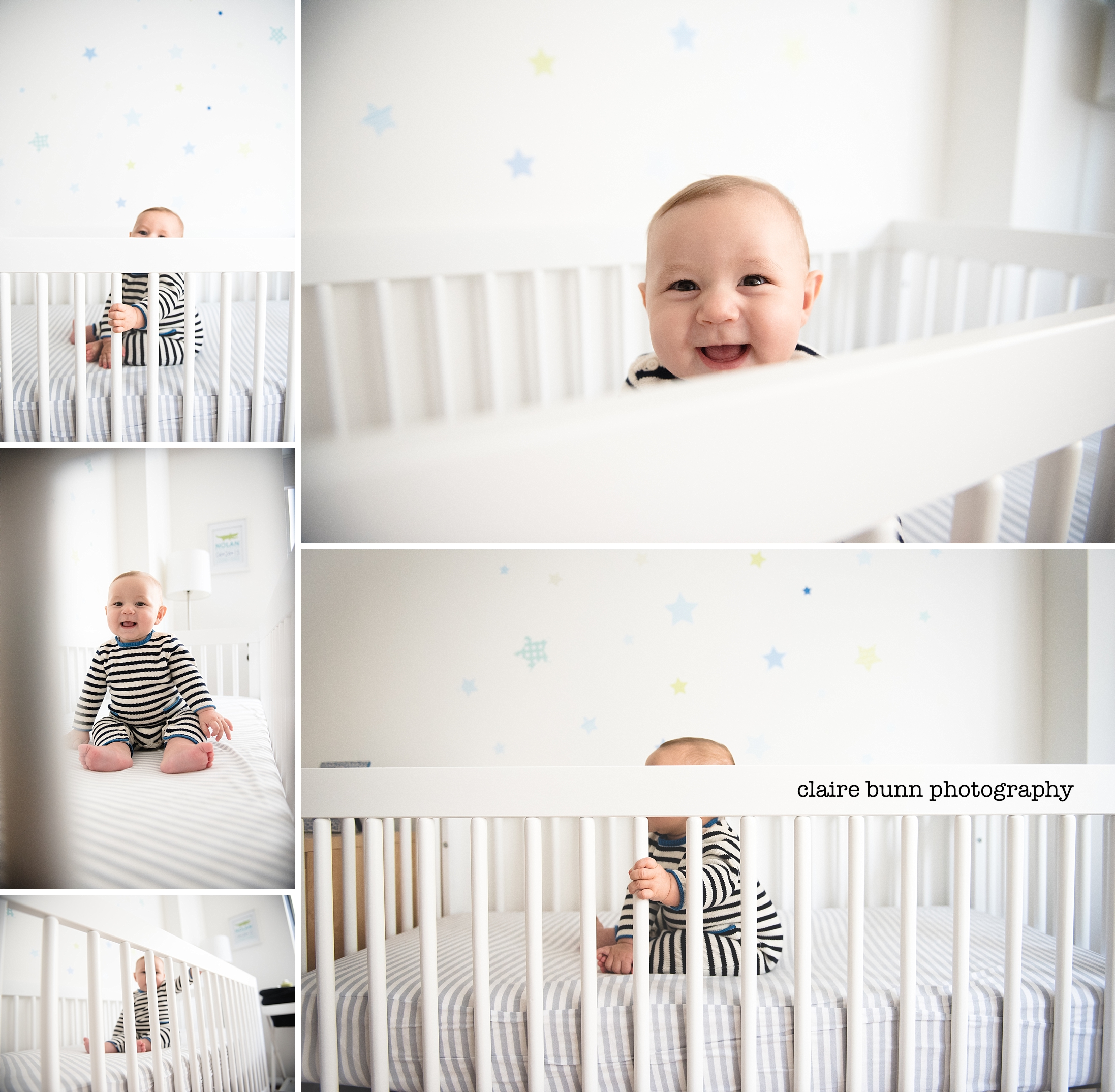 The hardest part of having a second child is having your first born share your attention.  There are so many wonderful things that go along with having more than one child, however, there is something special about the child that makes you a mom.  It is hard to gently push them away to take care of a completely helpless baby because they used to be your biggest priority.  Big brother was happy to get some snuggle time with mom.  The little smile that came from his once serious face shows that wonderful bond.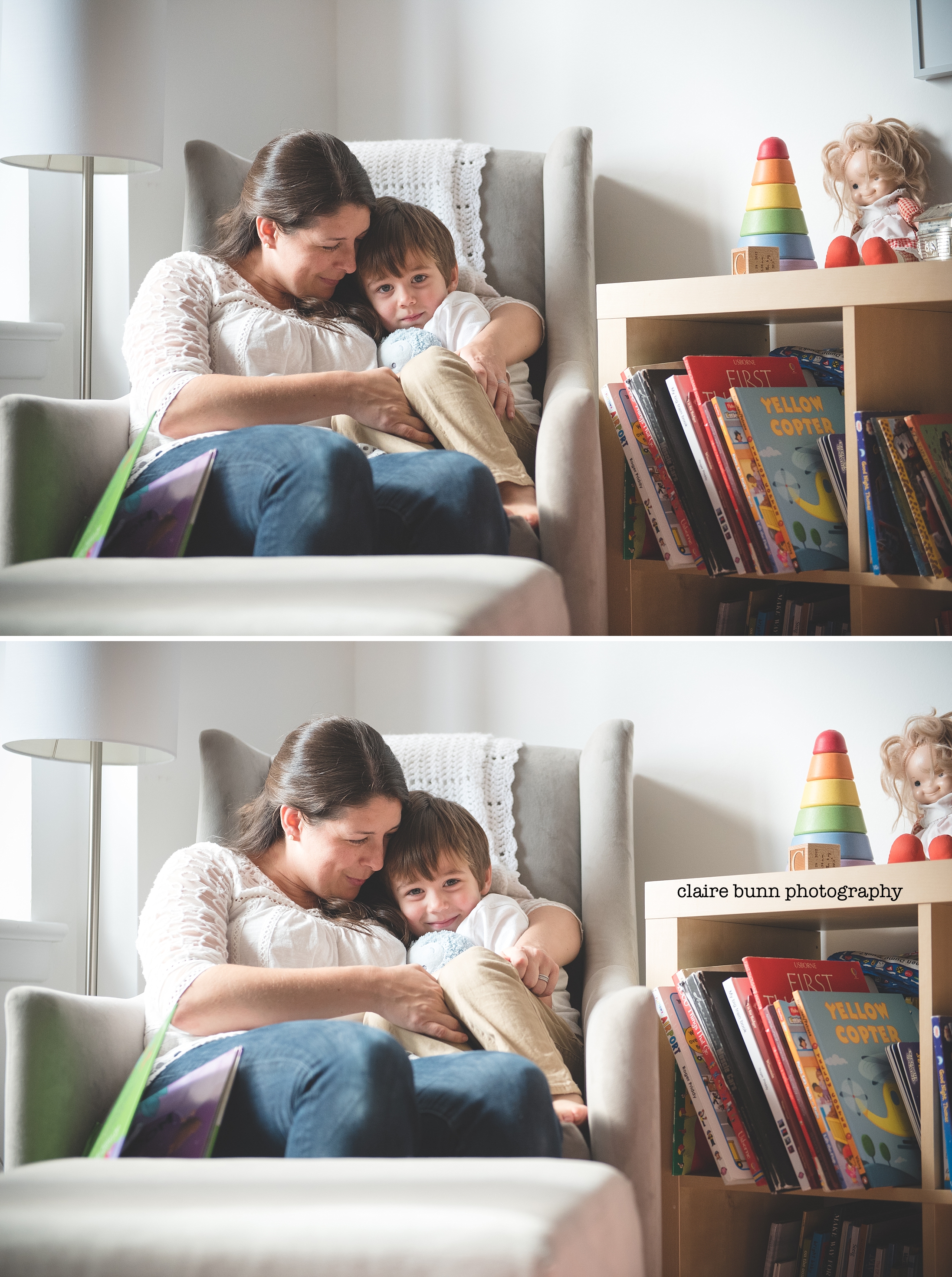 One of the best parts of photographing families in their home, is documenting the beauty in every day life.  Peeking in on what life looked like when you are a child is a treat when you become an adult.  This family moved shortly after this session so they most certainly will never remember this apartment without looking back at photos. This image makes me happy because you can see  the evidence of children in the home with their chic style.  I love watching dad sitting on the floor, playing with the kids. Those are the memories you want your children to remember.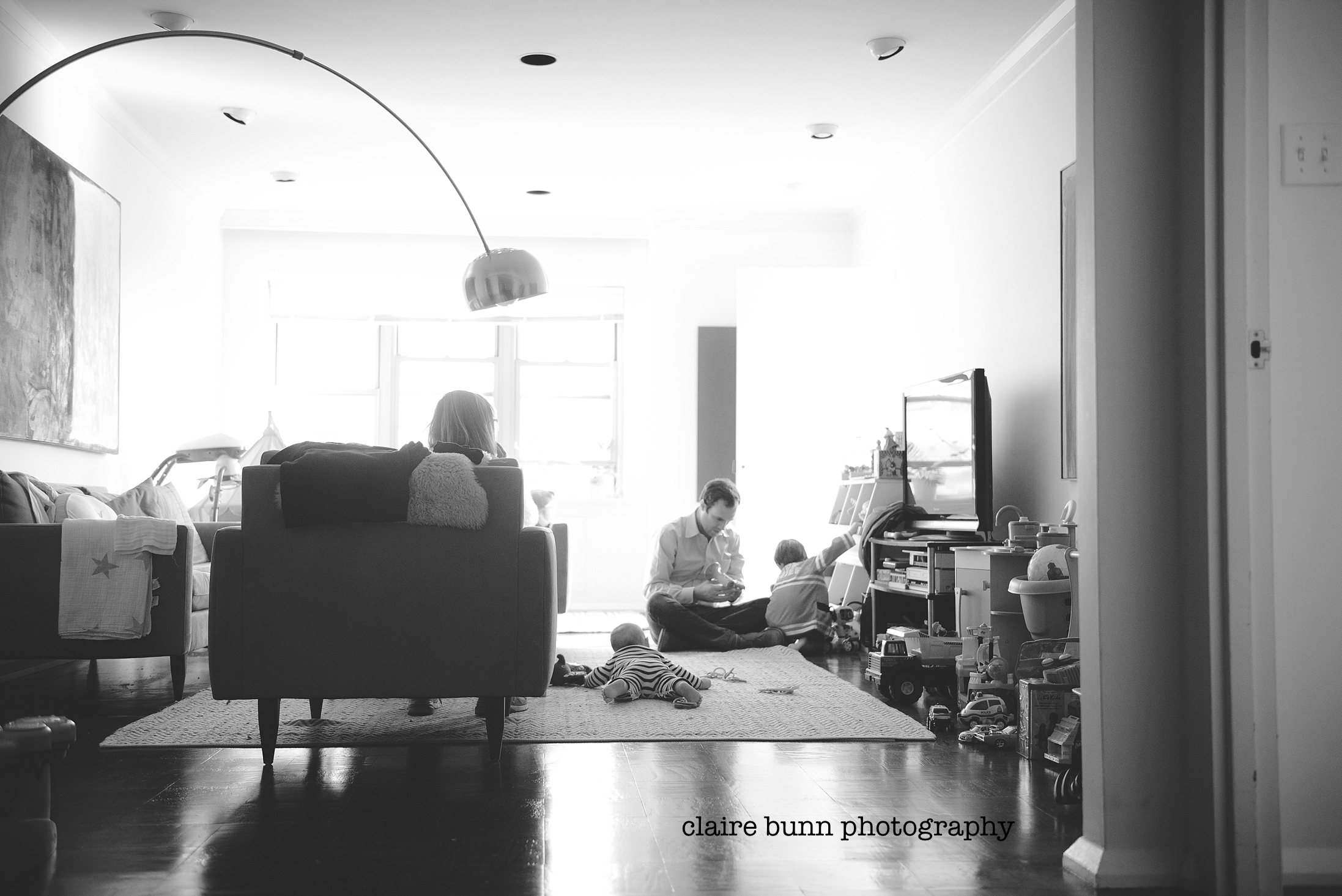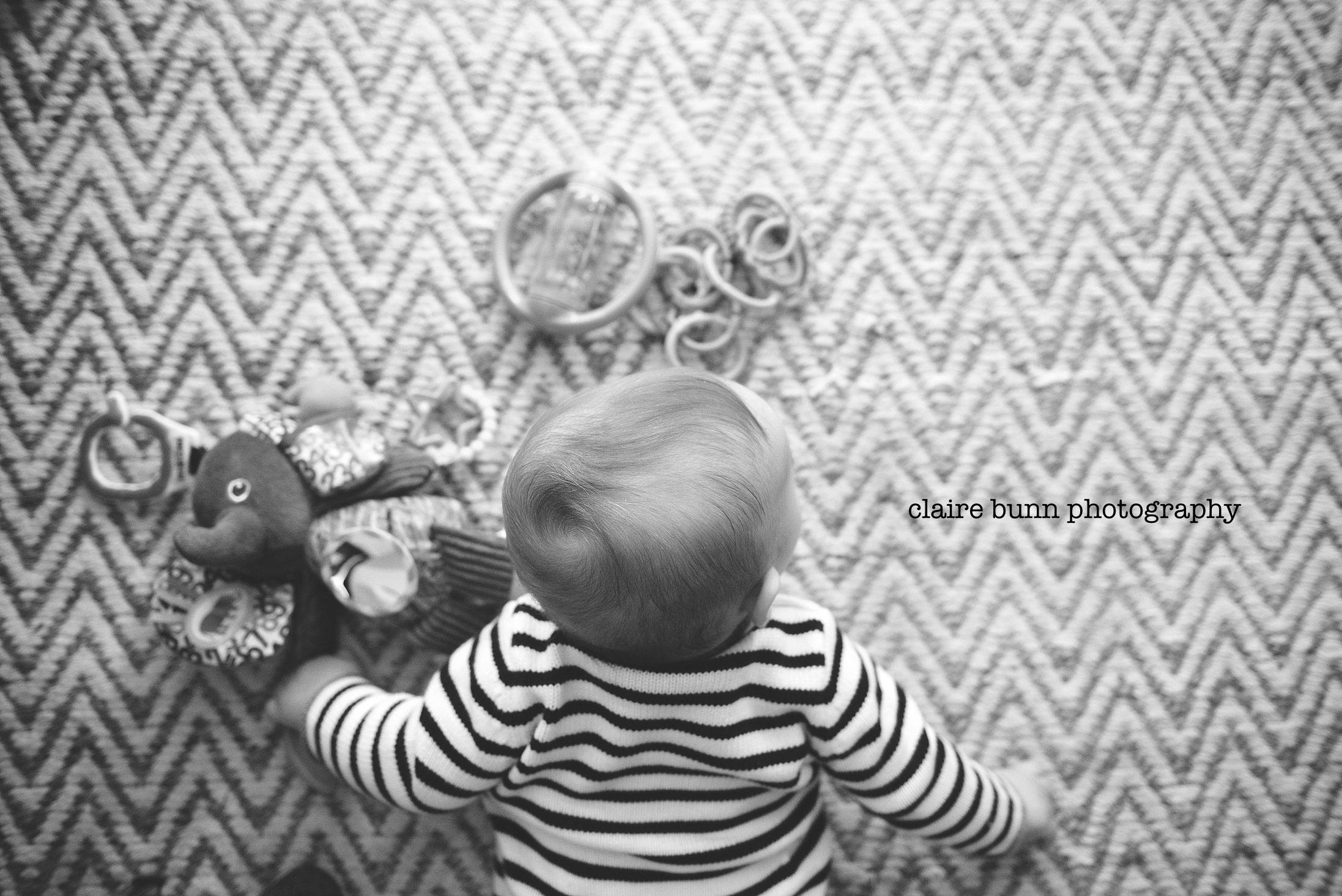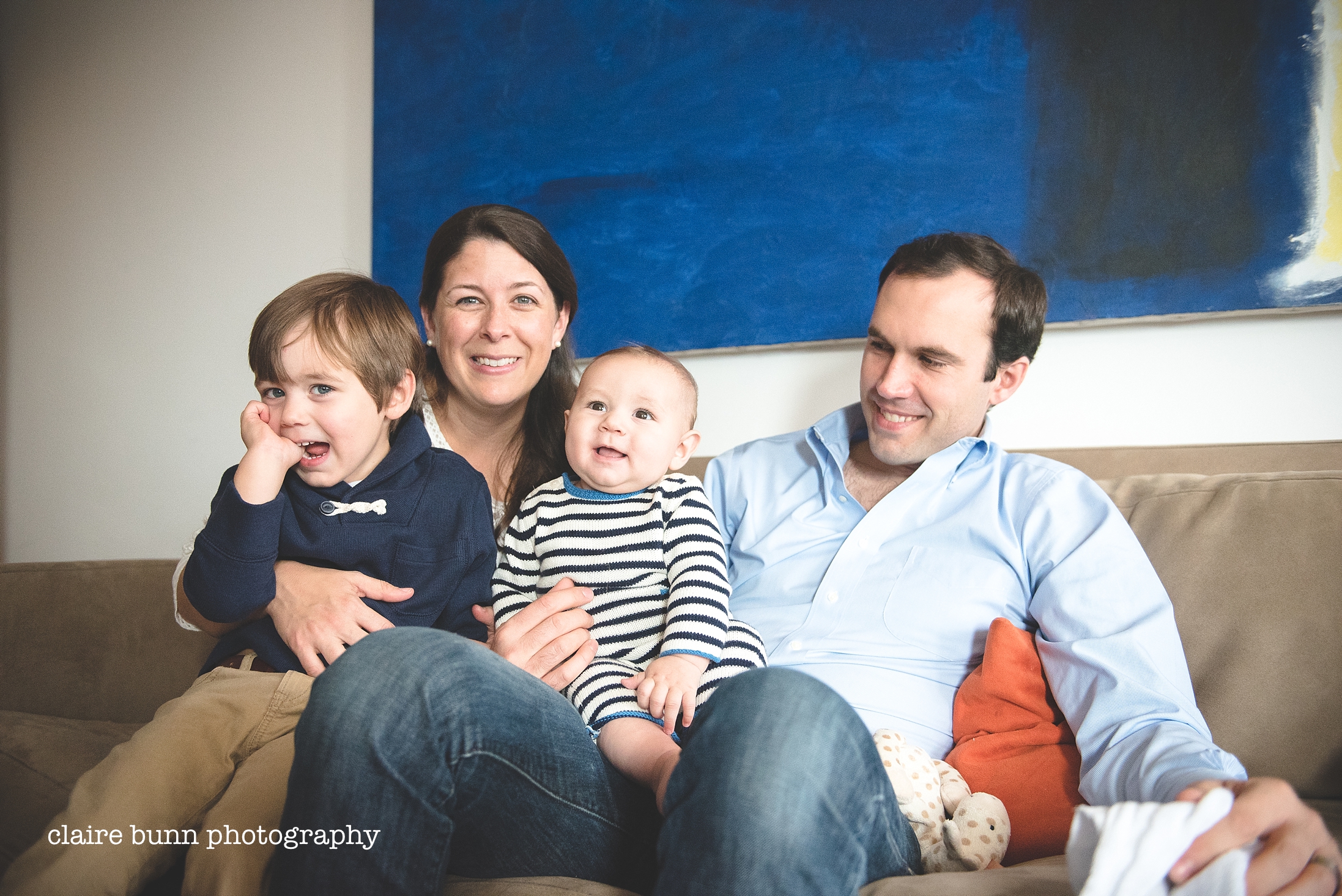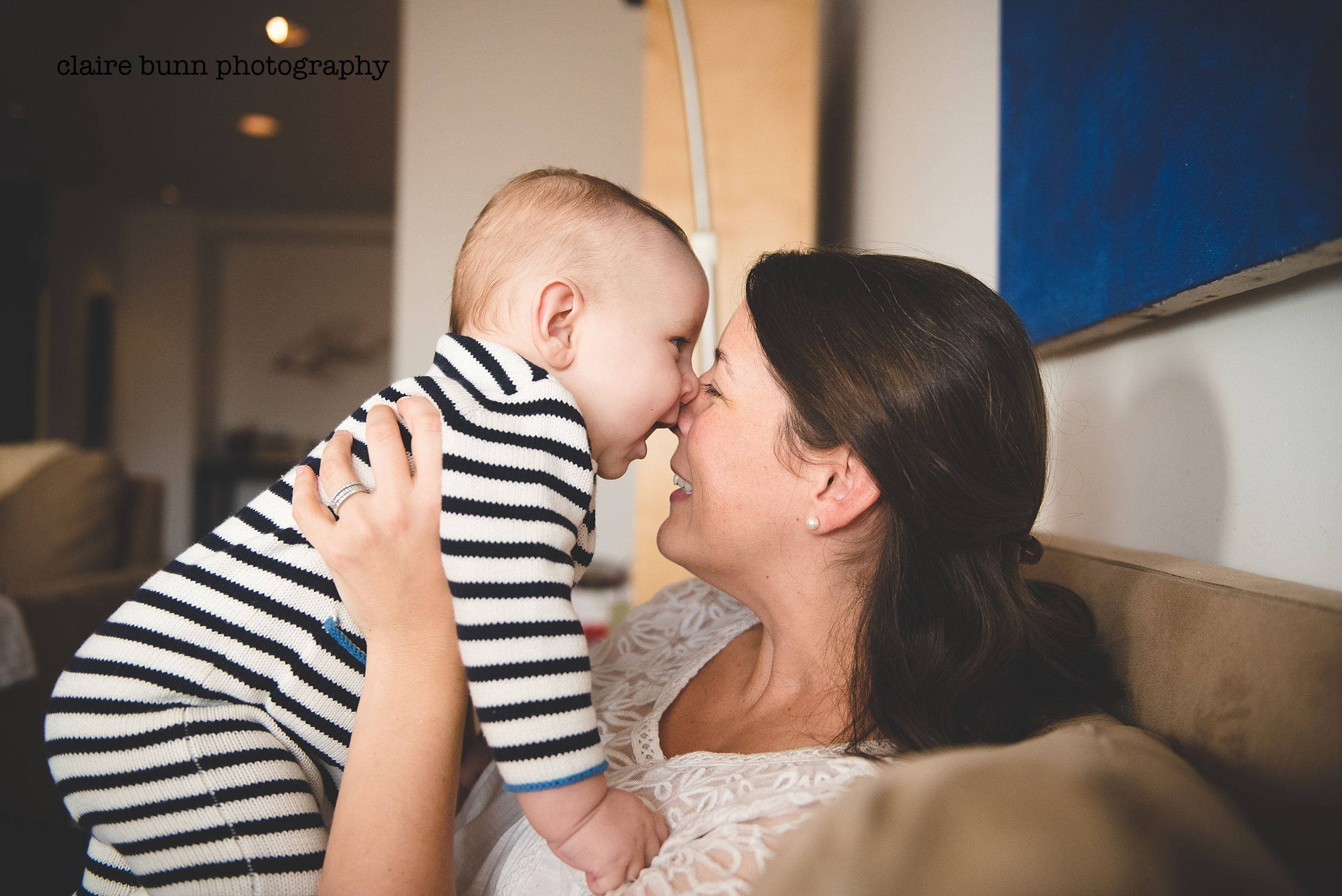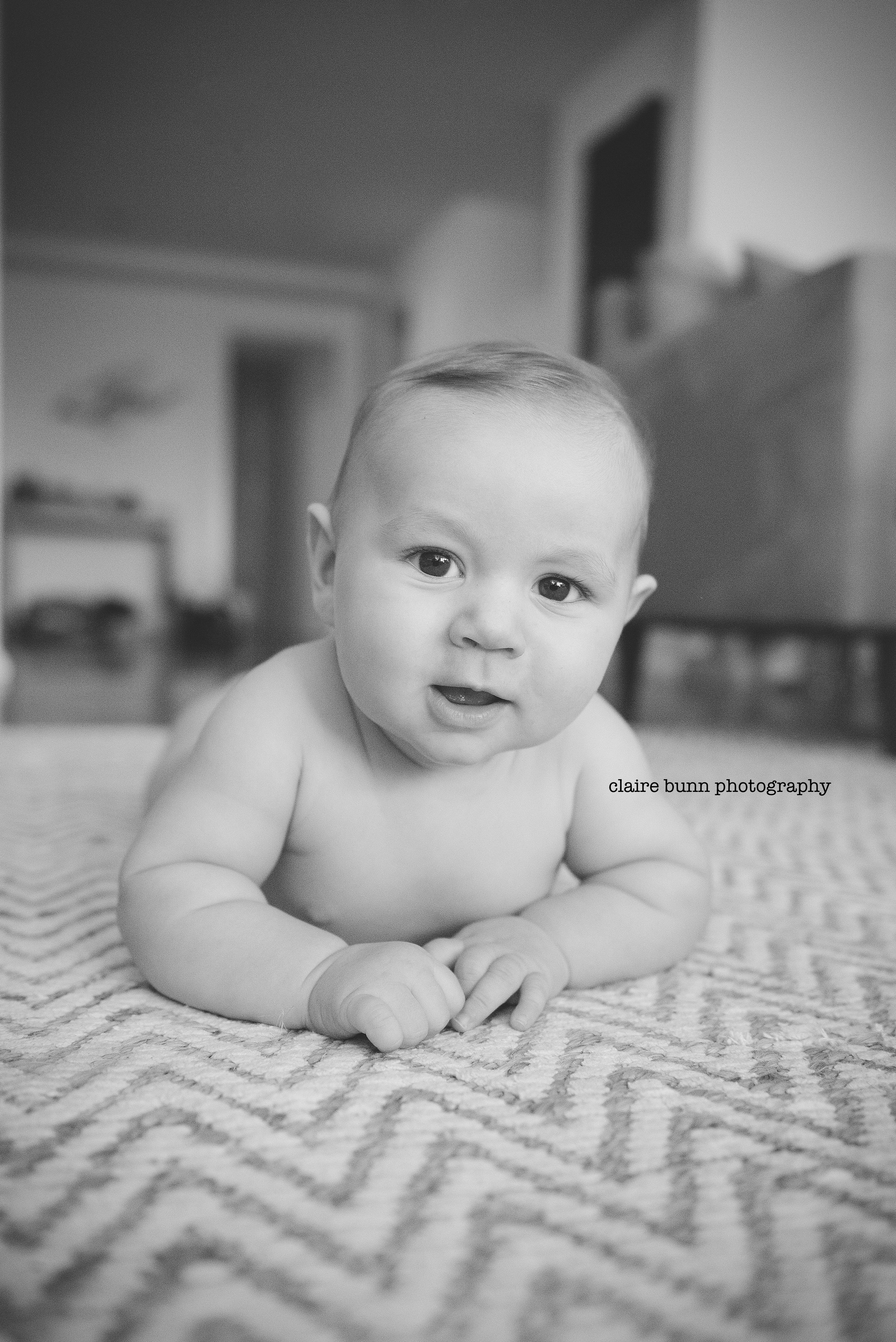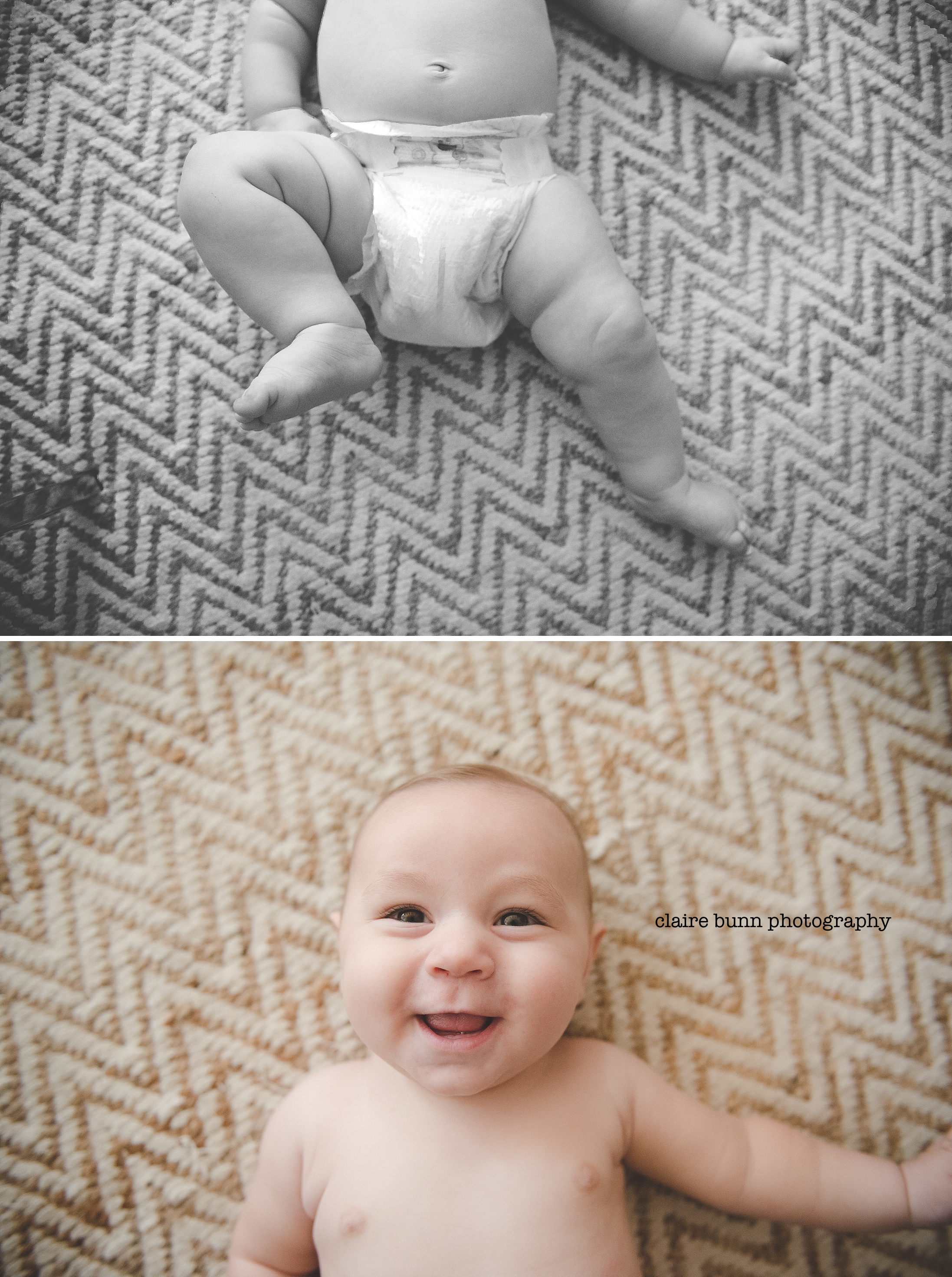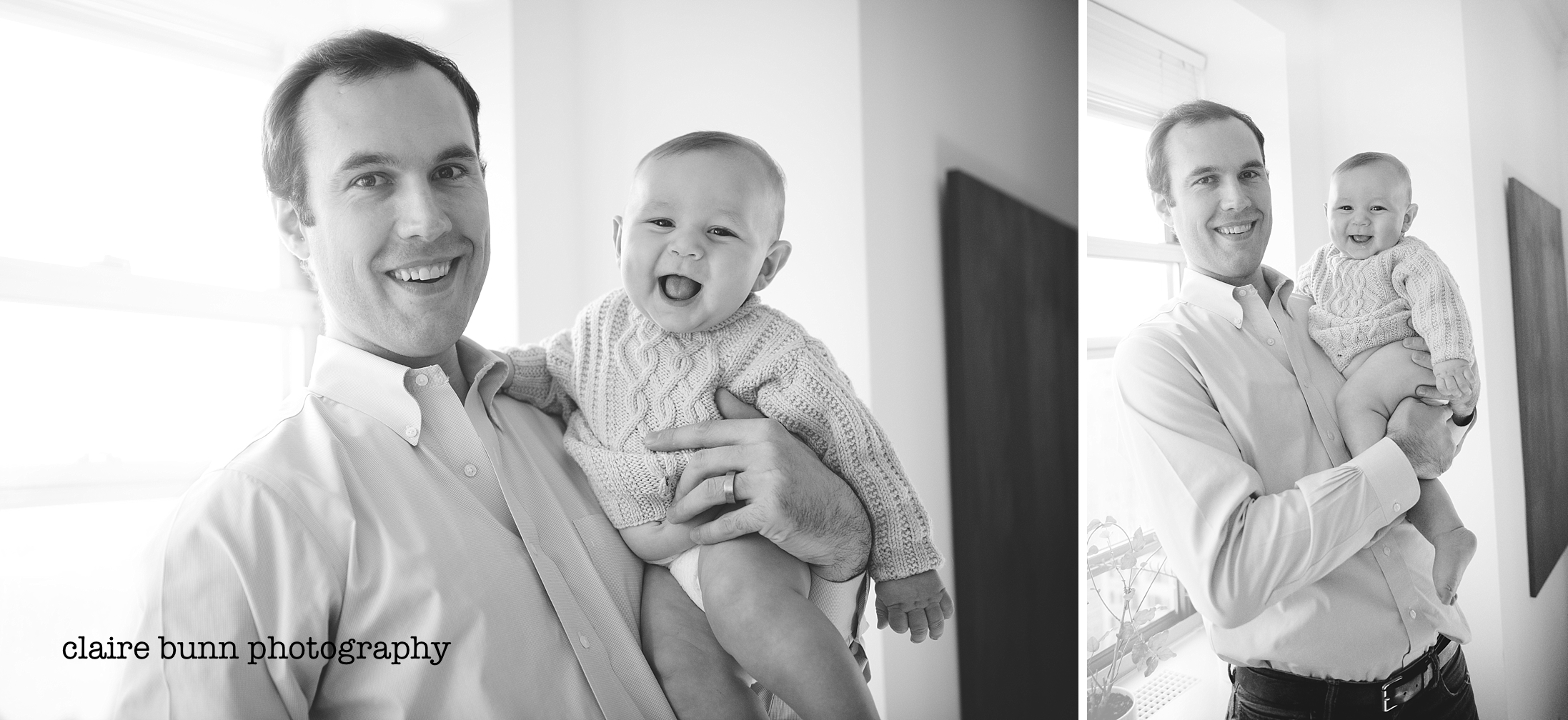 Incorporating grandparents into a session is a great way to ramp up the memory making.  There is something so special about watching a grandparent – grandchild bond.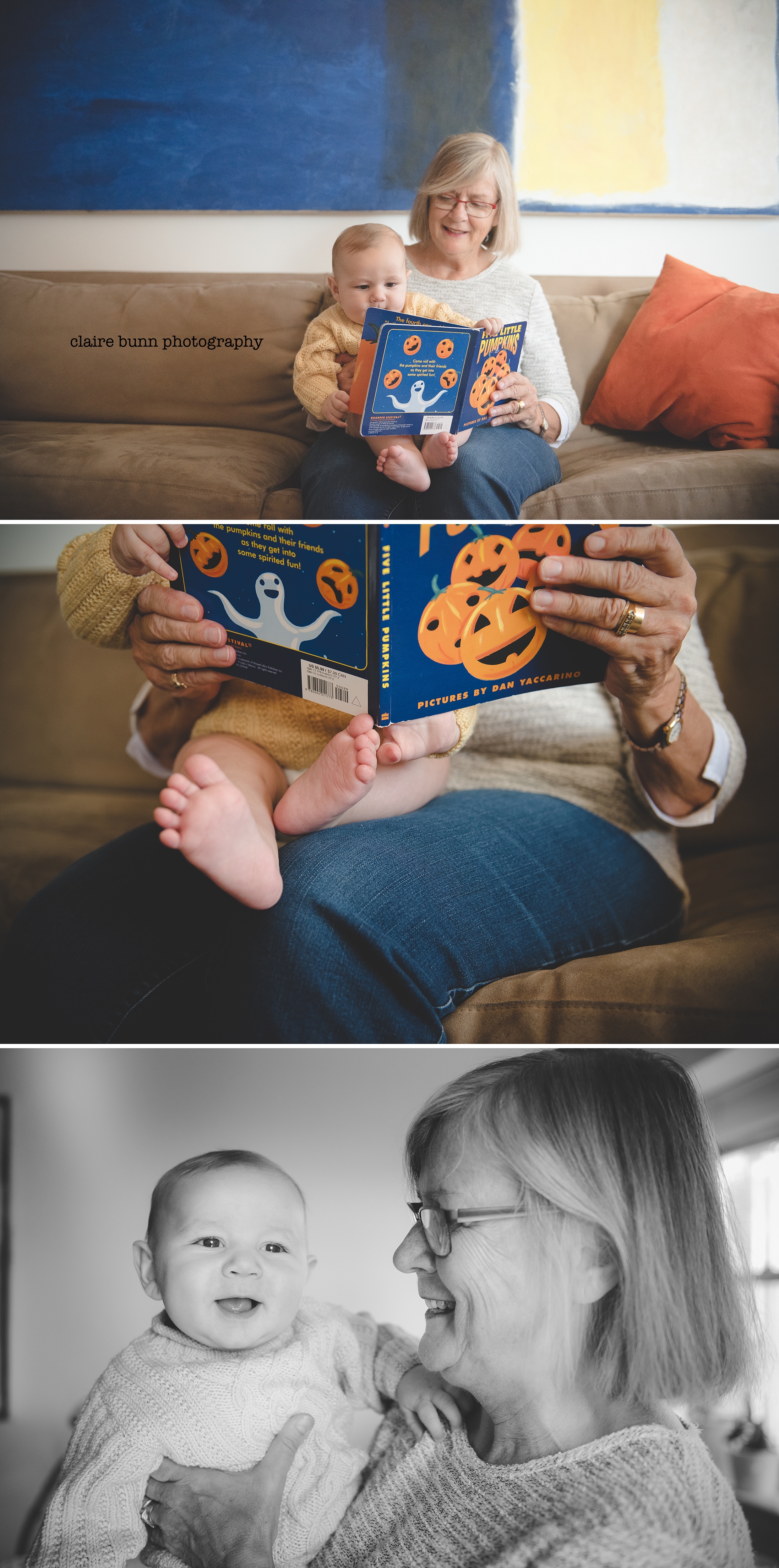 When my son was younger, he was obsessed with Thomas the Train.  When big brother wanted to play with his train with his dad set, I was excited.  Laying out the tracks in different arrangements with a child is a lot of fun.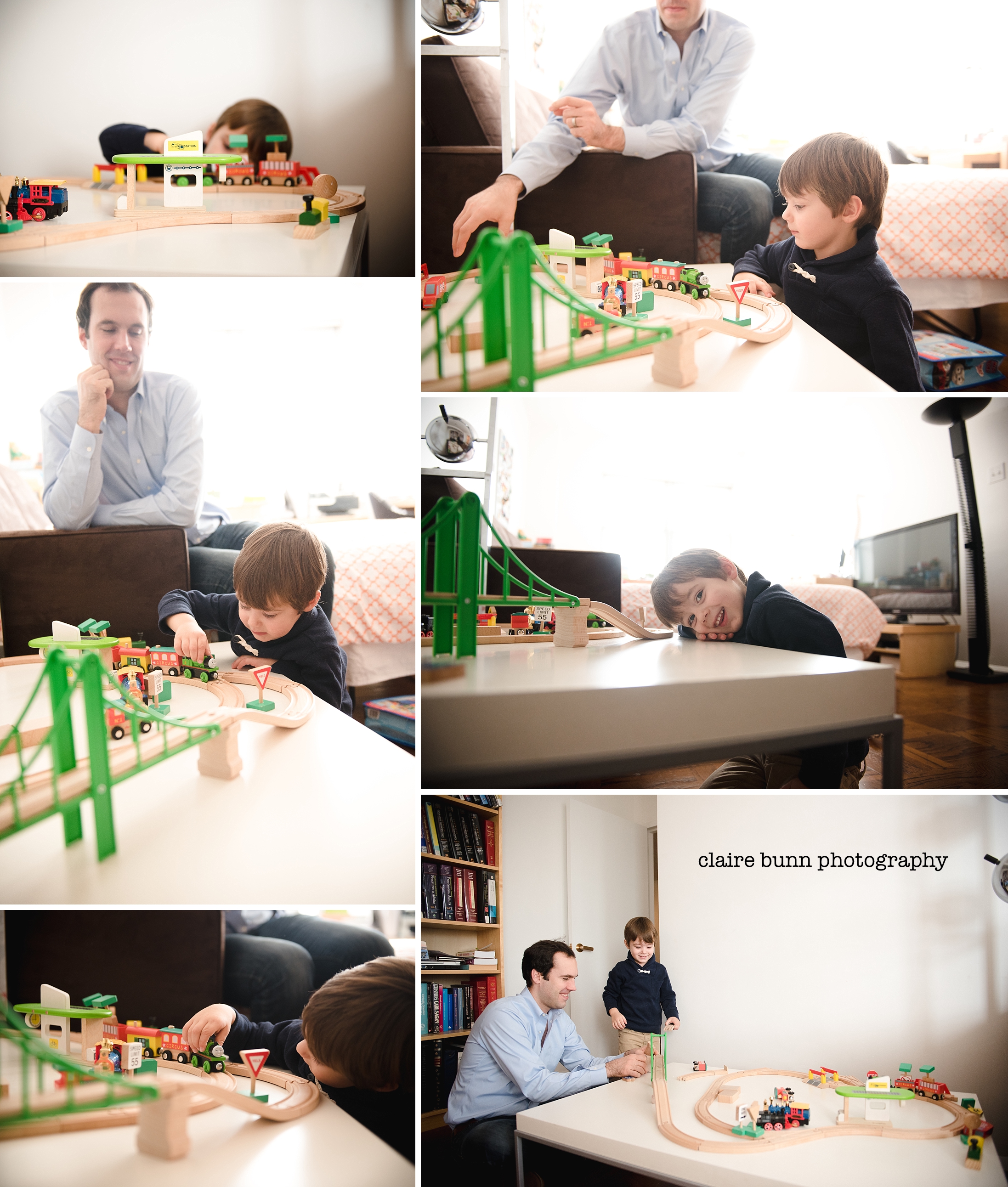 This was one of my favorite images from the session together.  It is very graphic and I love that it has his little hands in it…plus dad's encouraging presence can be seen by his shoes in the lower right corner.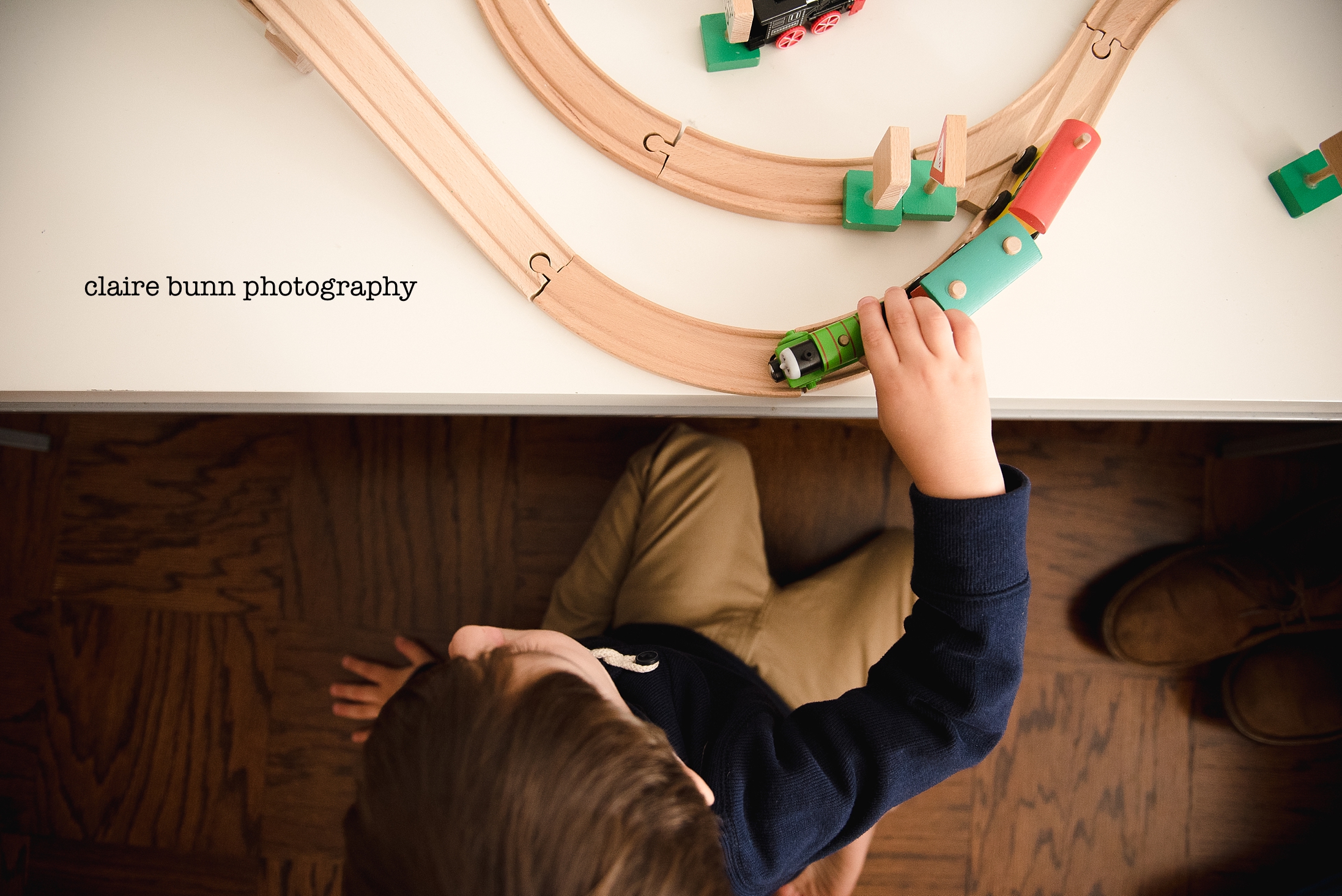 Thank you to this family for being such a wonderful family to photograph.  I hope these images help preserve memories of your first home together as a family.