Announcing a very limited time offer…BOOK EARLY AND SAVE!!!!
This is my biggest savings offer ever.  The sooner you take action, the more savings you will receive.
Please note:  Exact date of session does not need to be determined in order to lock in your savings.  We will work together to find a location and a date for your session after payment is made.
CLICK ON THIS LINK FOR THE MOST CURRENT PRICE LIST.
Pay your session fee online by clicking here.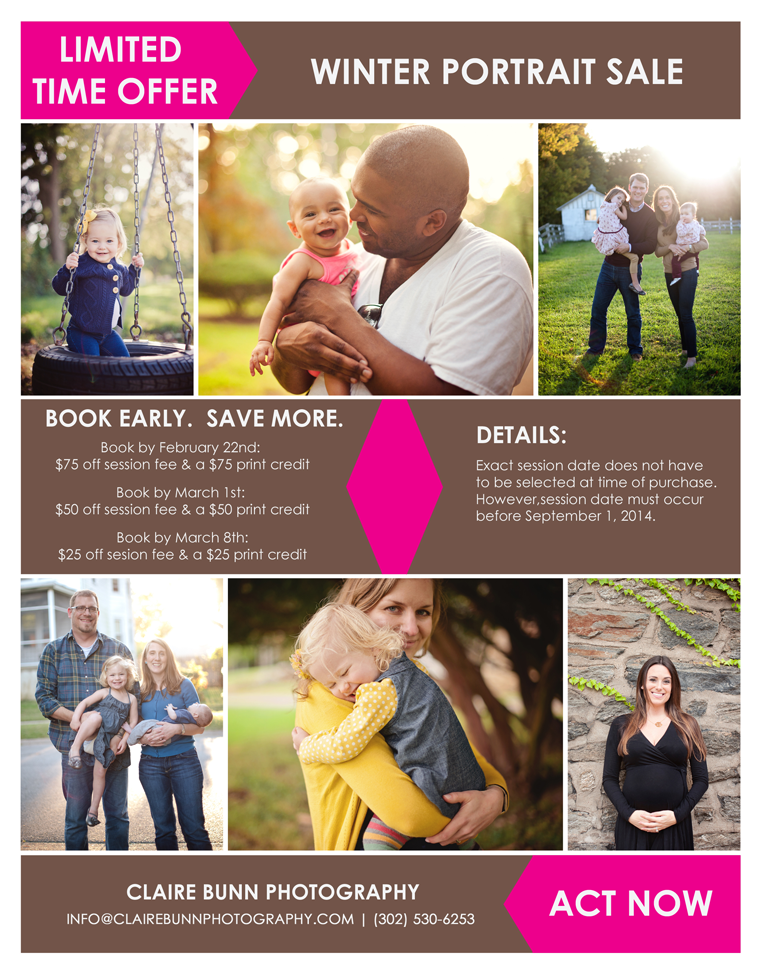 See you soon!!!  xoxo :O)