Sometimes you meet a couple and you know that they were destined to be together. Within minutes of starting our maternity session I knew this expecting mom and dad were going to create an amazing home for their soon to be bundle of joy. We met on a cold, December day. Thankfully the cold temperatures were helped by low winds and sunny skies. Mother Nature was on our side.
Chestnut Hill is really an amazing place for a photoshoot in the winter when most trees have lost their leaves. The quaint cobblestone streets and old, character filled buildings acted like another member of the soon to expand family.
Thankfully we were able to find a few trees holding onto their colorful leaves to start the session and couldn't have been more perfect with the colors they wore.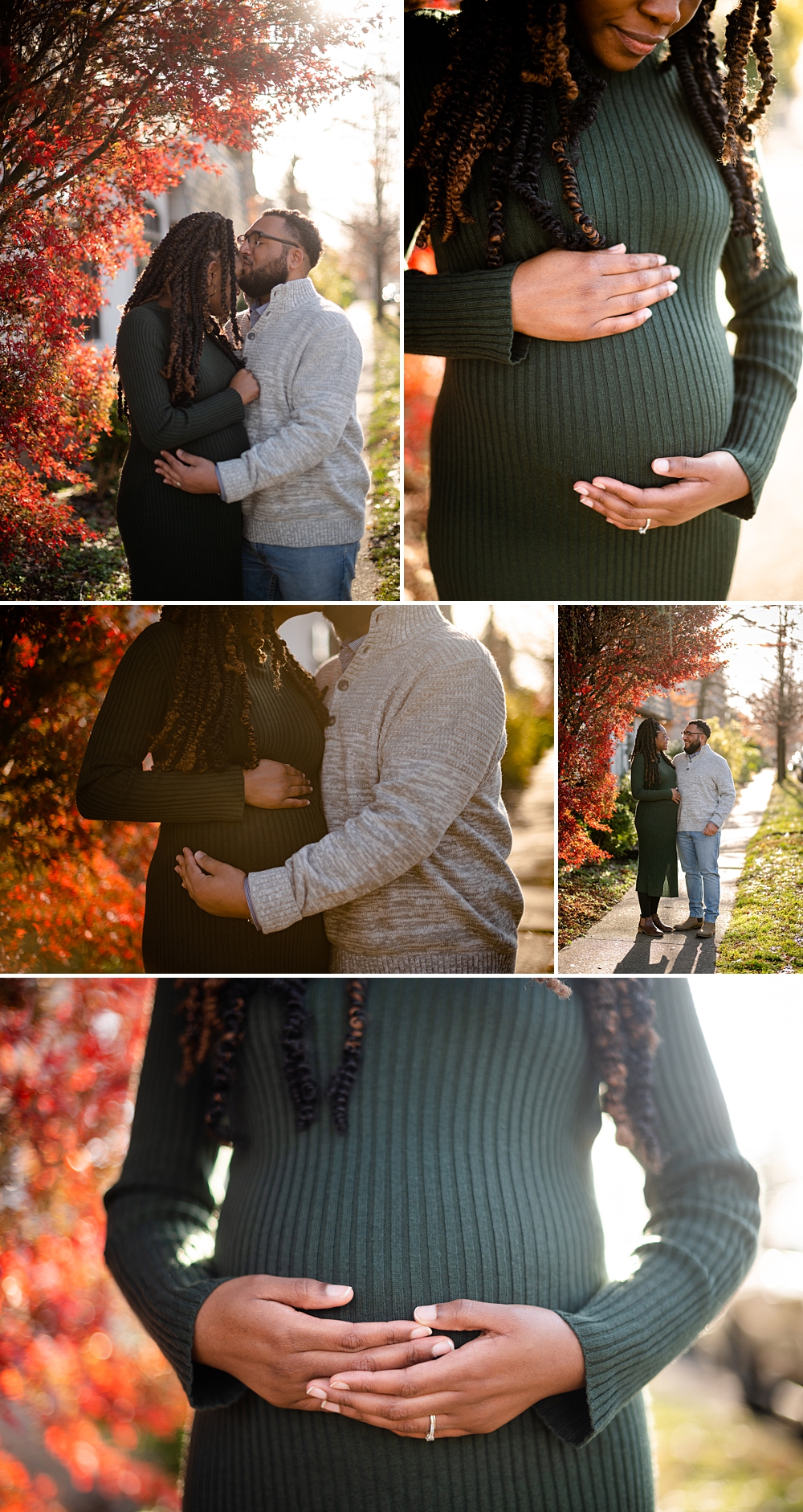 The setting sun peaked through the gates of this building as we strode past and had to stop. This was a perfect spot for snuggling.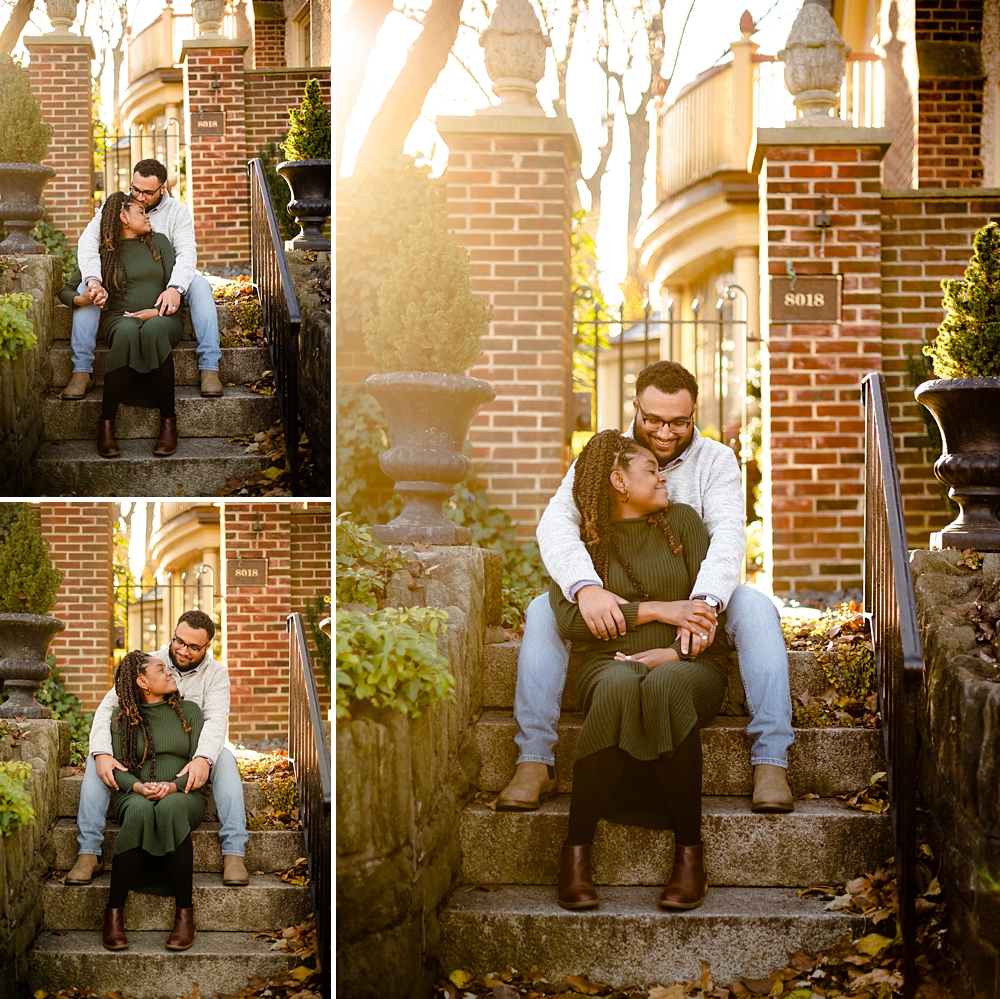 A short walk down the street and I felt like we were transported to California. Does anyone else get the same feeling?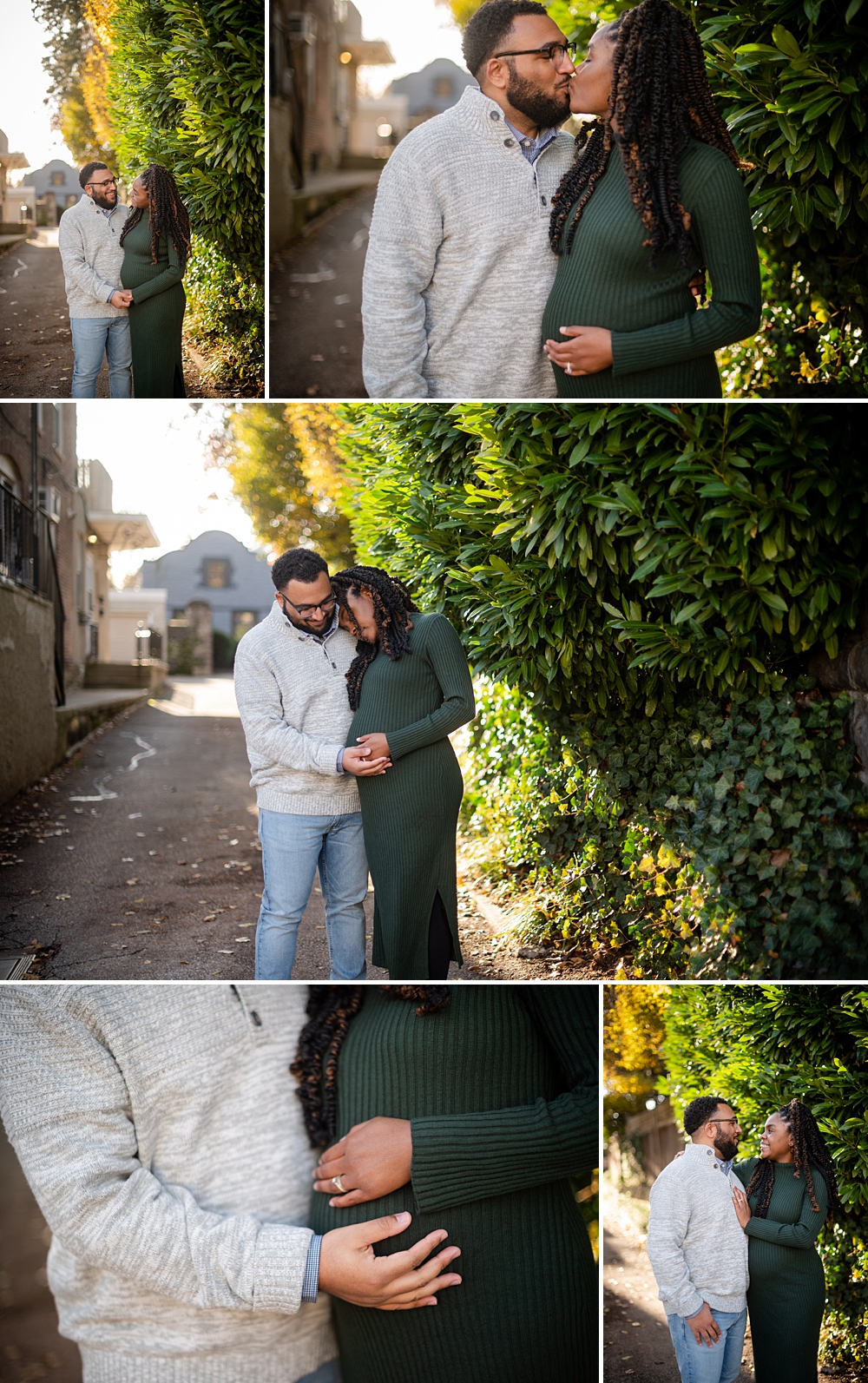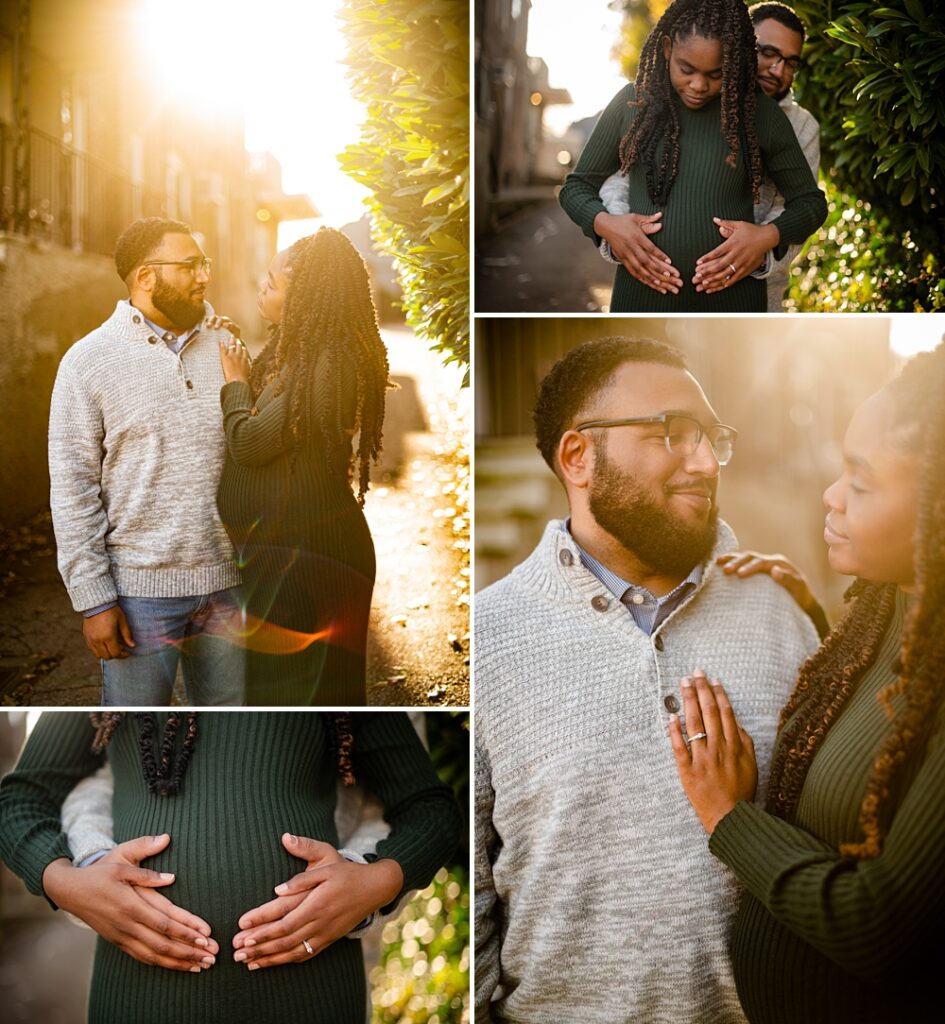 Mom couldn't have had a more perfect backdrop than this amazing green door with ivy clad wall.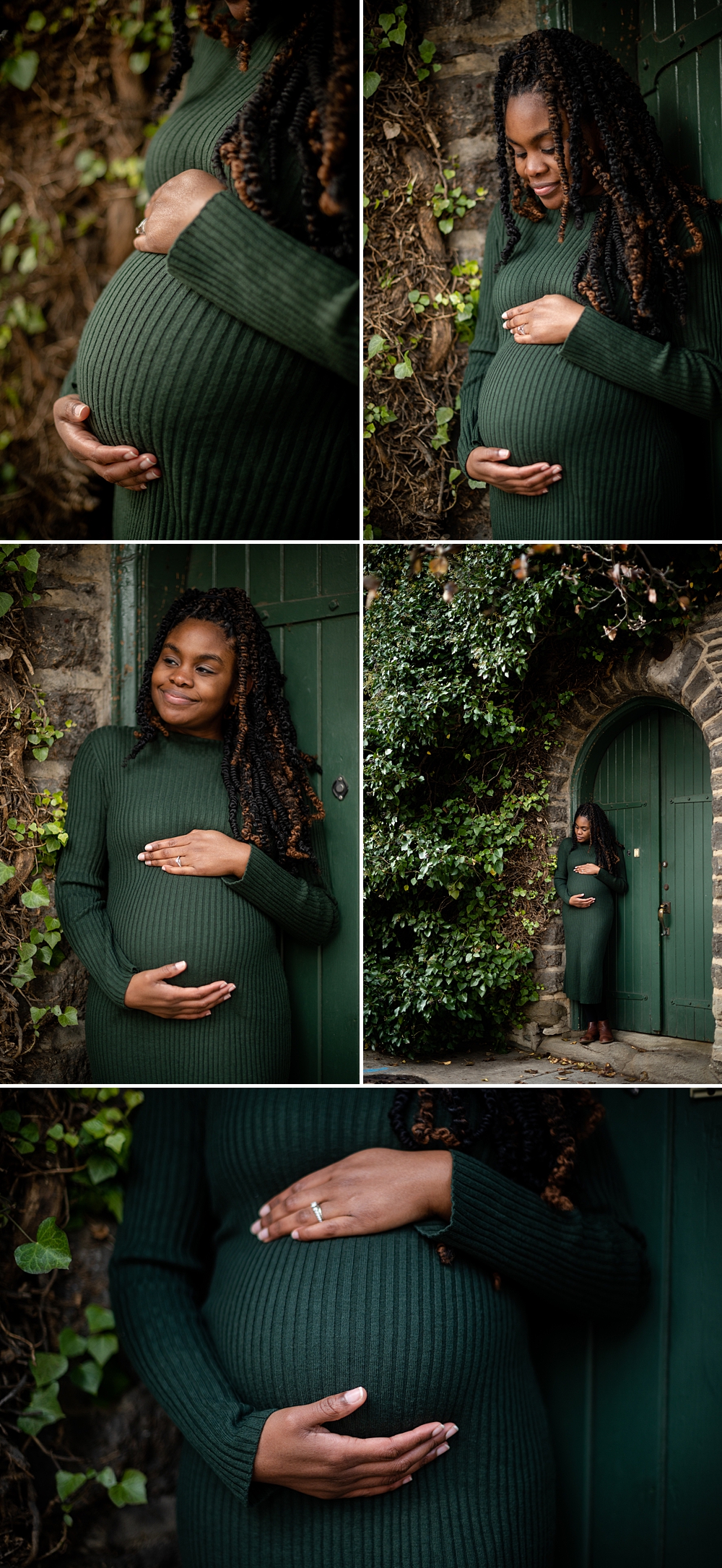 We wanted to end our time on Chestnut Hill's Main Street with a stop at the wooden playground. Thankfully we found this amazing tree with yellow leaves, again coordinating so well with mom and dad's outfits.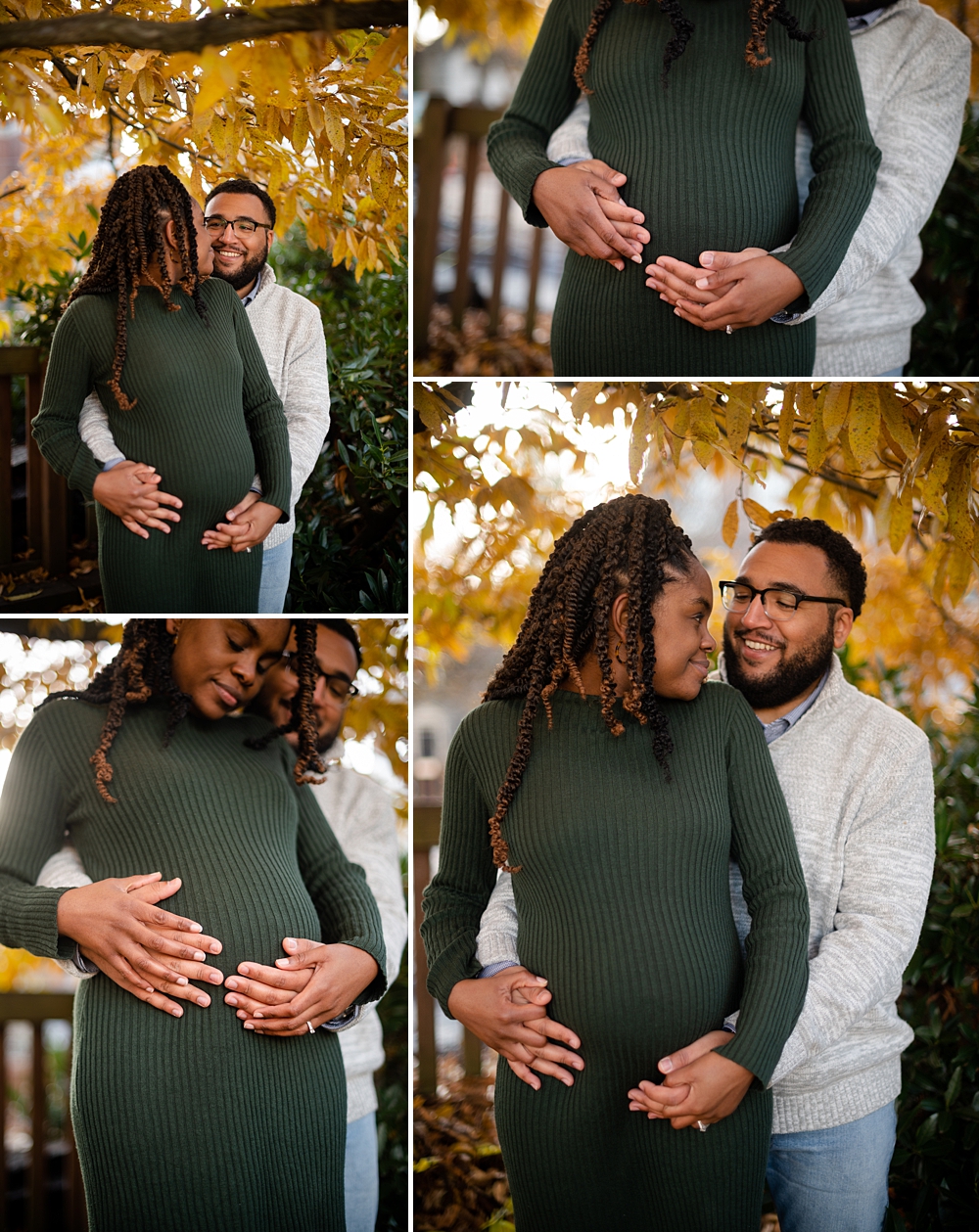 Of course we had to spend some actual time at the wooden playground and encouraged them to bring their little one here when she turned one to update the photo.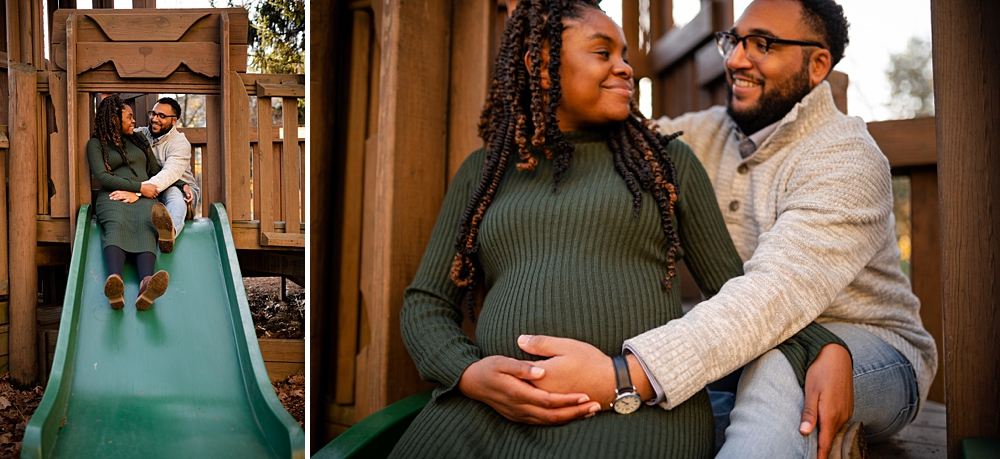 Our time together ended just a short walk from the Main Street at Pastorius Park. There is a beautiful pond and is surrounded by mature trees. It seems to be the go to place if you have a dog as well.
This stunning were equally nice and made my job as a photographer super easy. I can't wait to meet their wee one. Congratulations you guys! You are going to give your baby the best home.