Does it feel like Christmas snuck up on you this year, faster than ever? I hear you. As I type this, I am sitting next to an undecorated tree with zero presents purchased. For those that are low on energy and time, I thought I'd share a few of my tried and true easy Christmas decoration and treat ideas. No talent needed. Honest.
1.) Easy peasy card display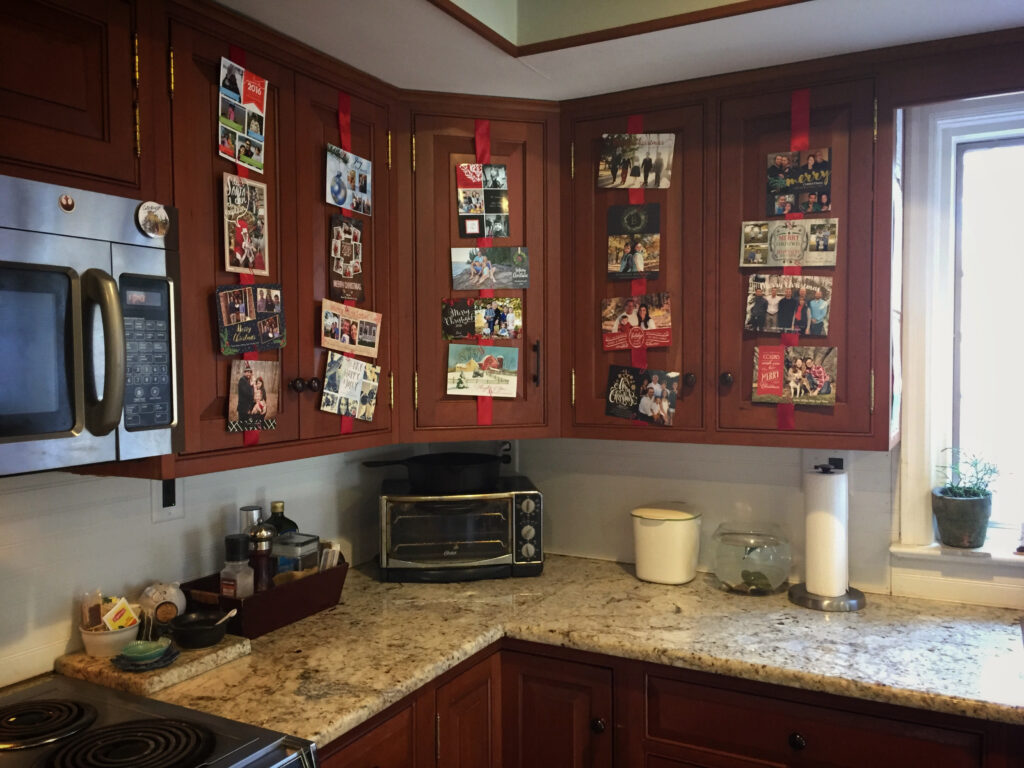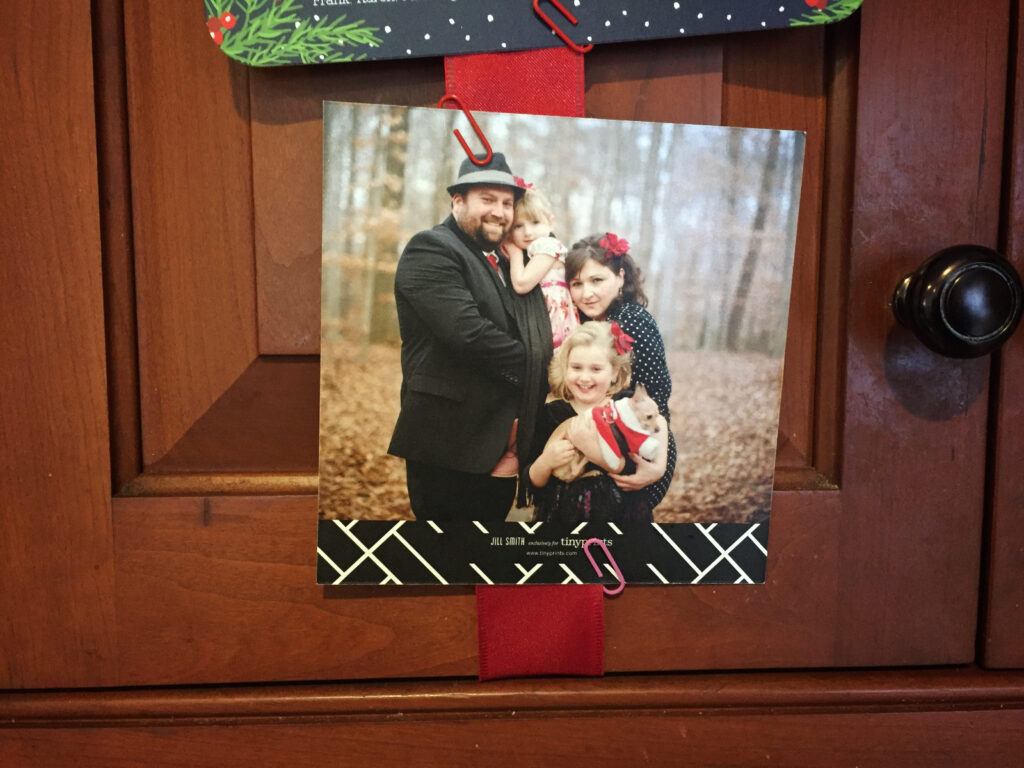 The flat postcard like photo themed holiday cards have become all the rage over the years. I love these cards and seeing my loved ones faces. However, by design, they are not easy to display…until I learn this creative tip. Tape wide ribbon to your kitchen cabinets and attach the cards to the ribbon with paper clips. This allows me to display all of the cards we receive and see these adorable smiling faces while I am puttering around my kitchen.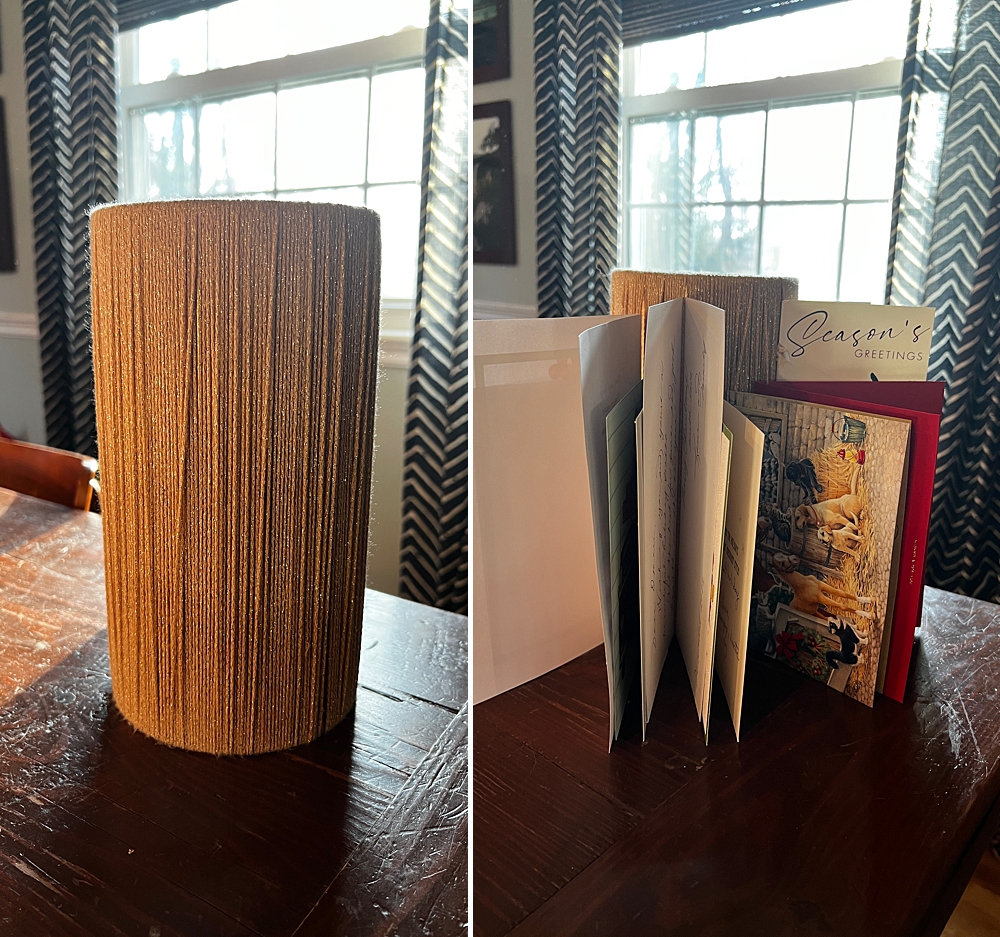 If you have more cards with a traditional, folded design, I have you covered as well. Years ago, my girlfriend my us all these amazing card holders. She took an oatmeal container, spray painted it, and wrapped it in string. It holds SO MANY CARDS and is super easy to make. (Although my girlfriend admitted to having to eat a tremendous amount of oatmeal to make enough gifts for all of us.)
2.) Super simple, light outdoor trees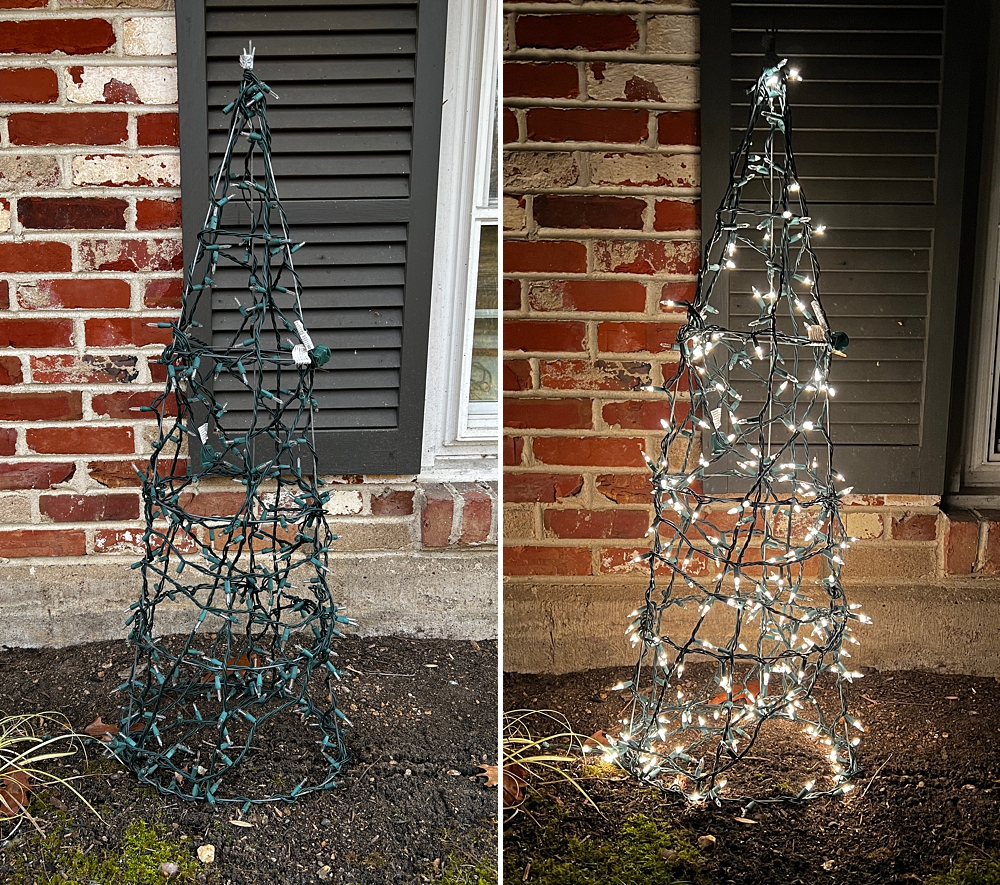 Even if you are not crafty, you can easily make these outdoor Christmas decoration. Simply take a tomato cage and wrap it in lights!!!
3.) Snyder's of Hanover Deliciously Decedant Cinnamon Sugar Pretzels
Here is a treat I make every year and is specifically requested by some of my neighbors. It is super easy and requires no baking…just a microwave.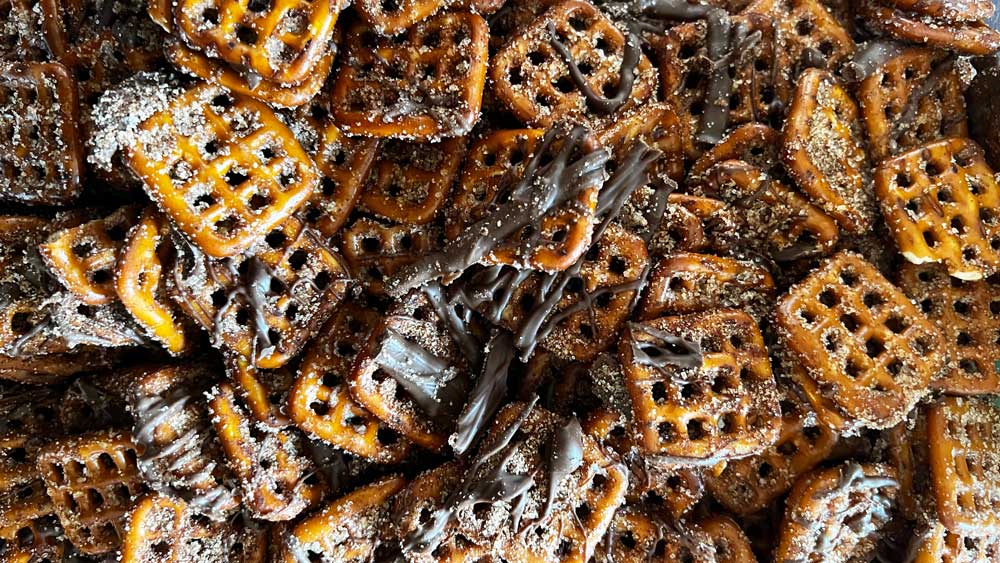 Click here for the direct link to the pretzel recipe.
Ingredients
1 bag of Snyder's of Hanover Mini Pretzels (I do often use the waffle shaped pretzels)
2/3 cup vegetable oil
1/3 cup sugar
1 1/2 tsp cinnamon
1/2 cup cinnamon sugar set aside for sprinkling
1 cup white chocolate chips (I use milk or dark chocolate but choose as you see fit)
Directions

Whisk together oil, sugar, and cinnamon.
Pour pretzels into a microwave safe bowl and pour oil mixture in. Stir until coated.
Microwave for 1 minute, remove and stir. Microwave 45 seconds more.
Spread pretzels evenly onto two cookie sheets covered in parchment paper.
While still warm, sprinkle ½ cup cinnamon sugar generously.
Melt white chocolate on low heat and drizzle over cooled pretzels.
Enjoy or store in an airtight container.