Valentine's Day may be a considered a holiday that the card companies made up but it is a great way to show some love to your family during the "heart" of winter. Parents already have an exhausting job so I don't like to go over the top but I thought I would share some easy ways our family celebrates Valentine's Day.
Decorate their rooms
Cutting out hearts and writing things you love about your child to tape to their bedroom door.
Covering their bedroom floor with balloons…or fill your spouse's car with balloons and a note so they have a surprise before they go to work.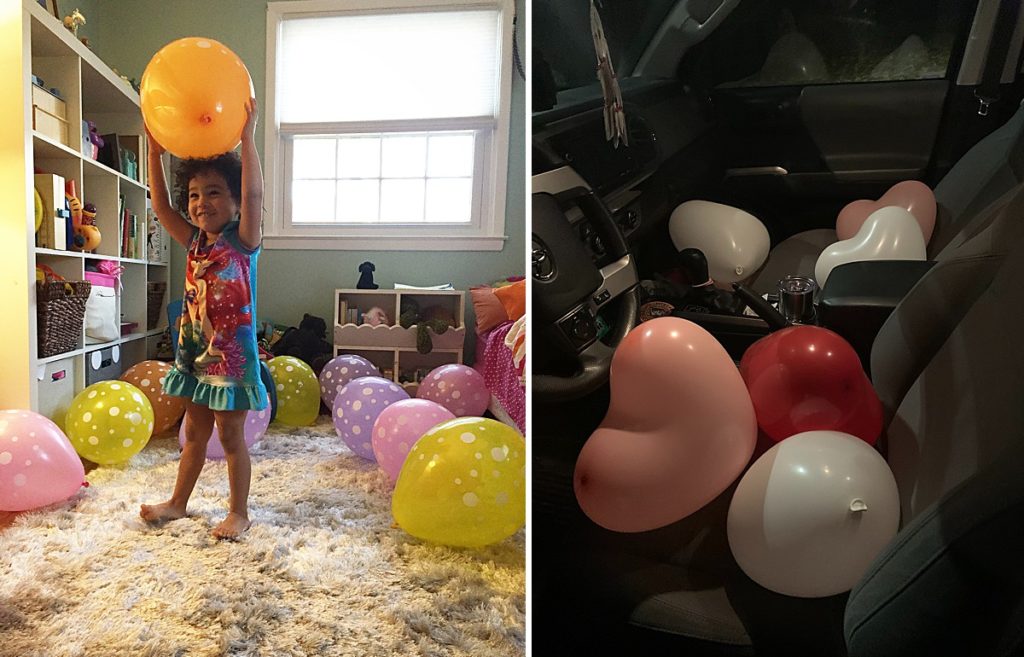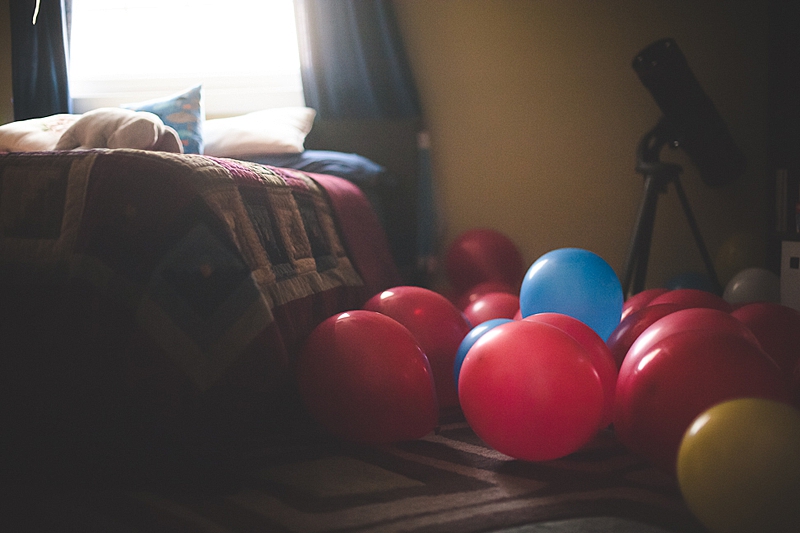 Make special breakfast
Getting a special treat at breakfast is so exciting for kids.
An easy go to in our house is heart shaped pancakes, bacon, and strawberries cut in fancy ways. We have a bottle that helps create different shapes with your pancake bottle.
Here is a website that shows videos on how to make pancake shapes with condiment bottles.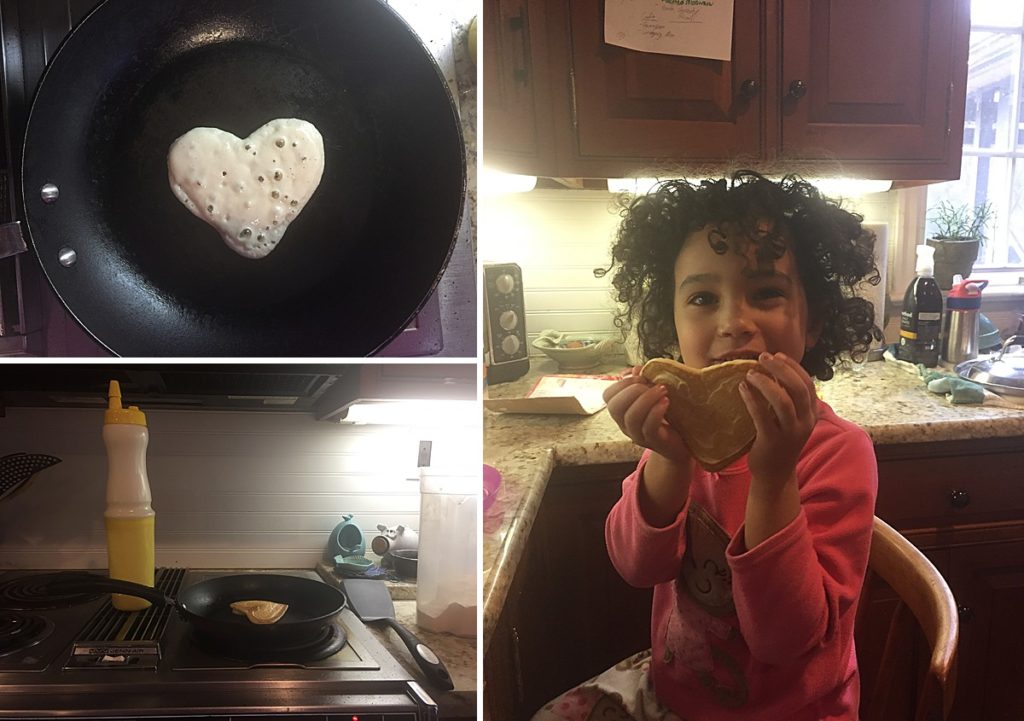 We also love to make cinnamon raisin french toast (using Trader Joe's delicious Cinnamon Roll Bread), bacon, and berries.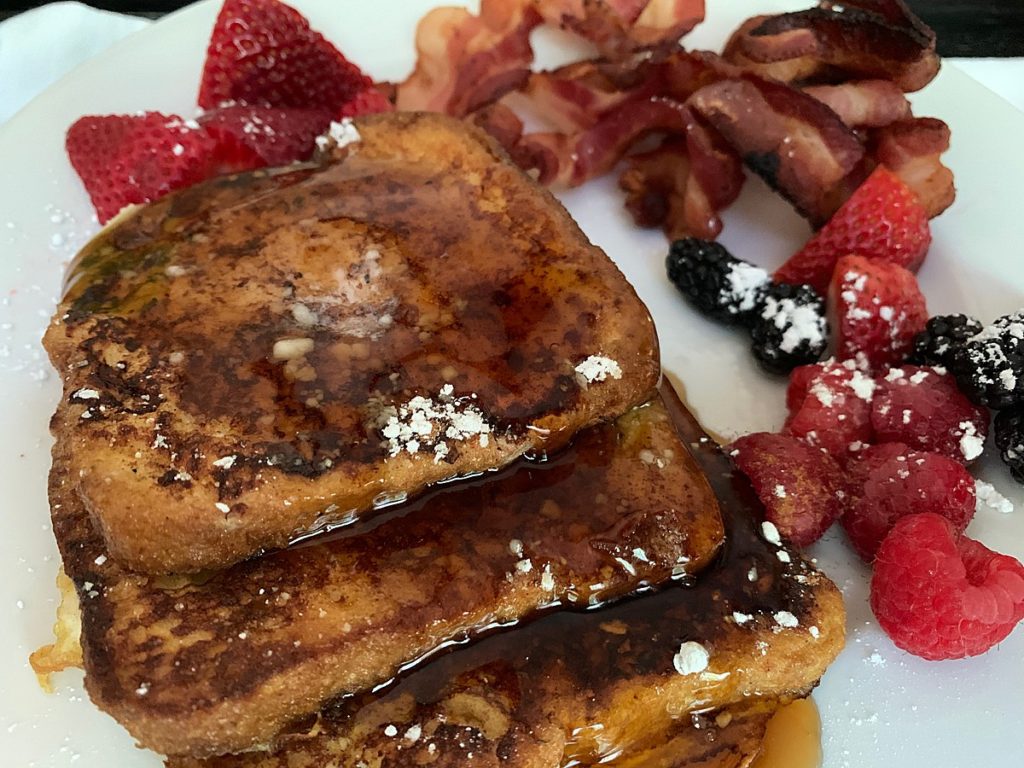 Here's a little tip to easily cook large batches of bacon in the oven. Place a cooling rack in a baking sheet. It keeps the bacon from cooking in grease and makes delicious bacon.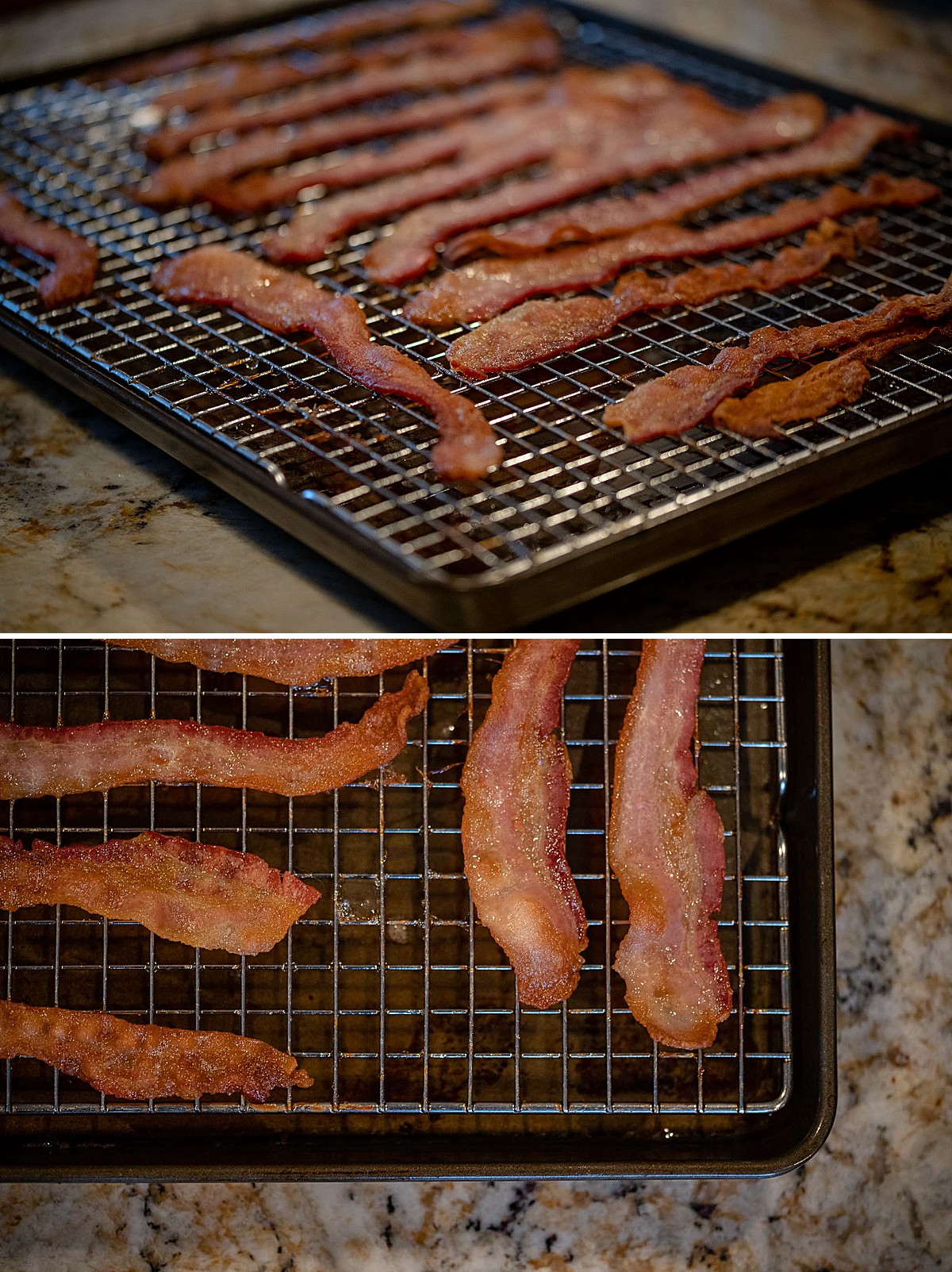 Have a fancy dinner
It isn't often that we go all out on seafood but spending time together having dinner is cheaper than going out to a restaurant on Valentine's Day.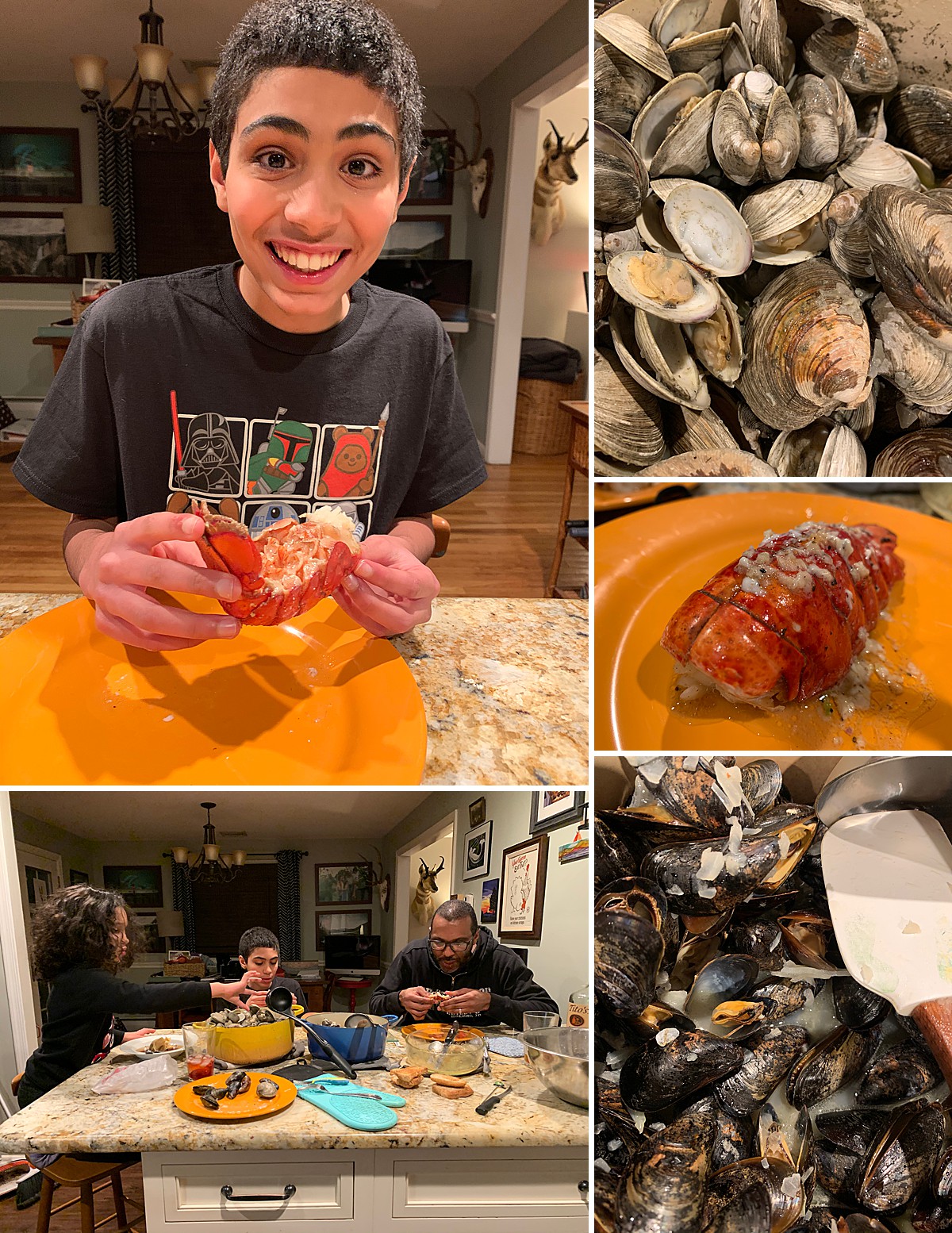 Give a small gift bag of treats
If you're up for doing something that includes a little planning and shopping. Sometimes we add a small gift to their Valentine's breakfast.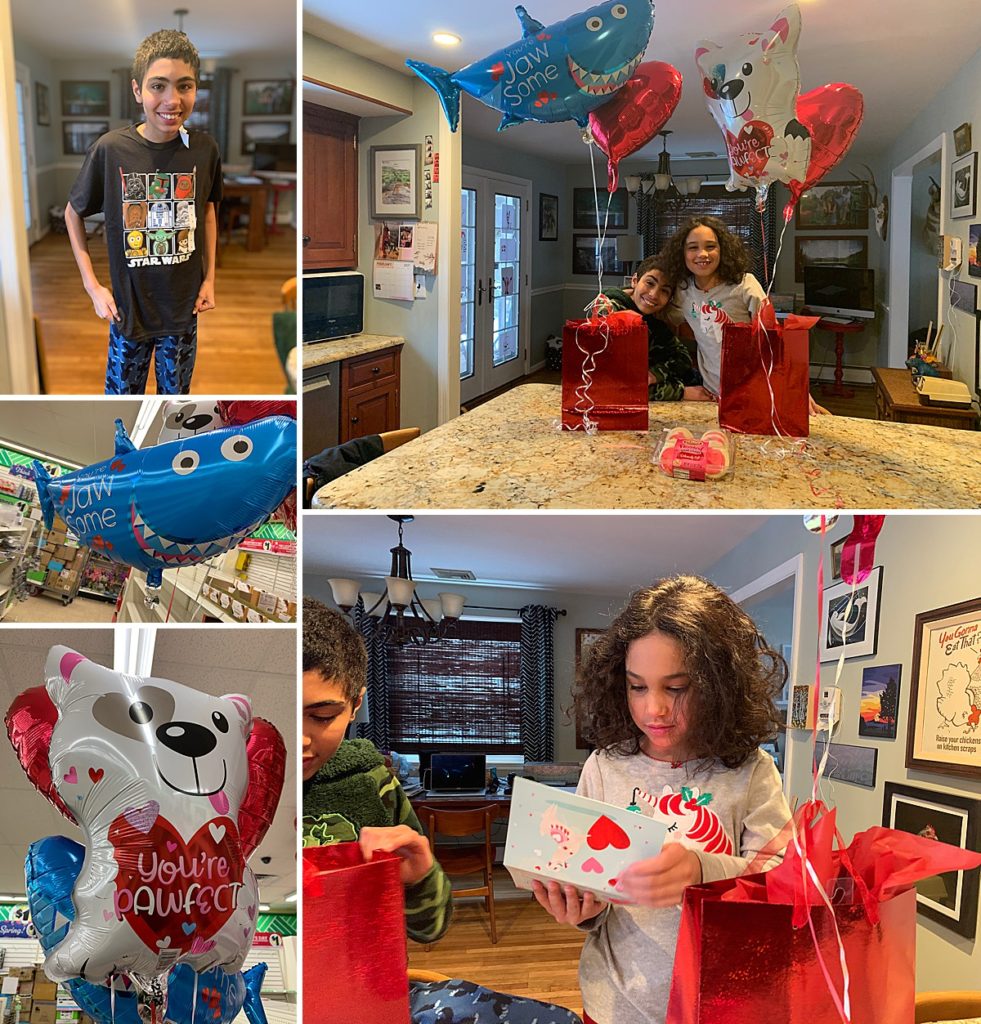 Here are a few things we might include:
Valentine's Day themed book

their favorite candy
a cool t-shirt
a small stuffed animal
art supplies
Don't forget to spread the love
Spreading the love to those outside your house is a nice habit to get your children into doing. We like to visit a dear family friend who lives next to my father. She loves being surprised with homemade creations by my kids to show that she is loved.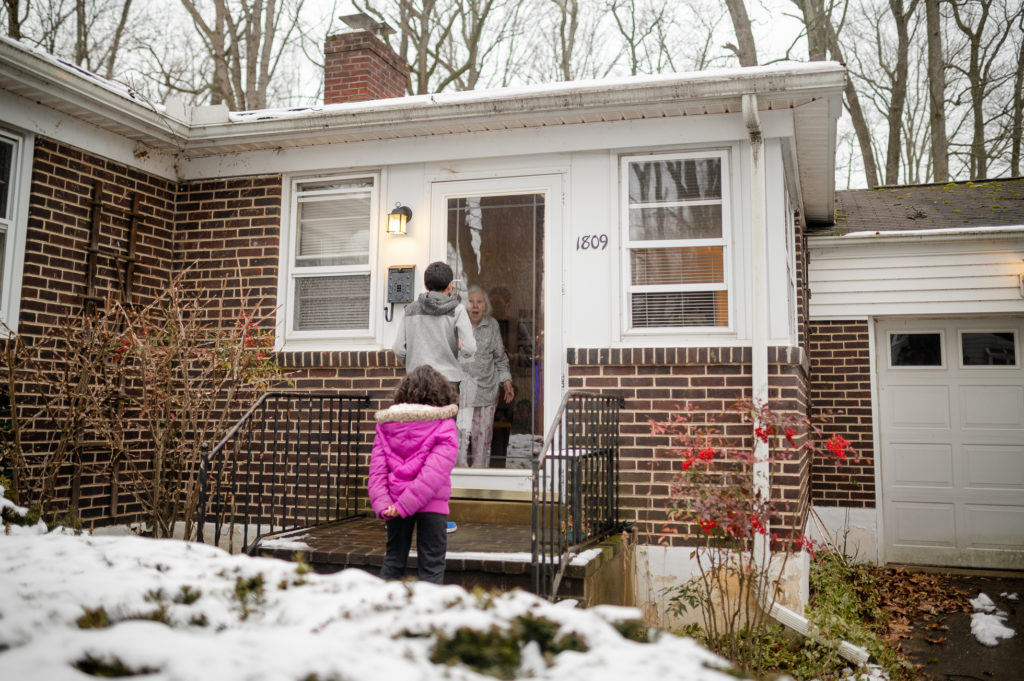 Of course there are tons of Valentine's Day ideas on Pinterest.
Here is a link to some of my favorite, quick and easy ideas.
Despite Valentine's Day being on a Monday this year, I hope you are able to find some time and show some love to each other and YOURSELF.
XOXO,
Claire