Like many people during the pandemic, our family started tackling some projects on a very old to do list. The easiest to do was updating our fireplace, which looked like it stepped straight out of 1982. When I discovered a local company called, Waltz Millworks, that made custom mantles from old barn wood, we immediately made an appointment to visit their store.
Waltz Millworks is a family run business that has been around for decades.. Todd is the current owner but his father started the business in the 1970s. Now Todd runs this store with the help of his two daughters.
Not only does Waltz Millwork use old barn wood but their business is run out of an old farmhouse. Here are pictures of the exterior below.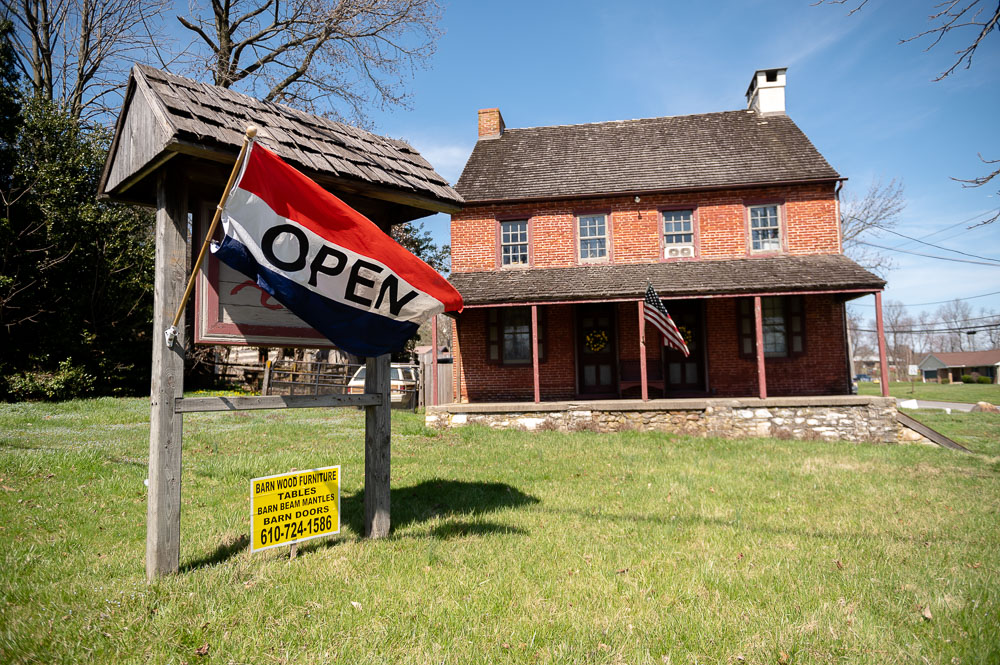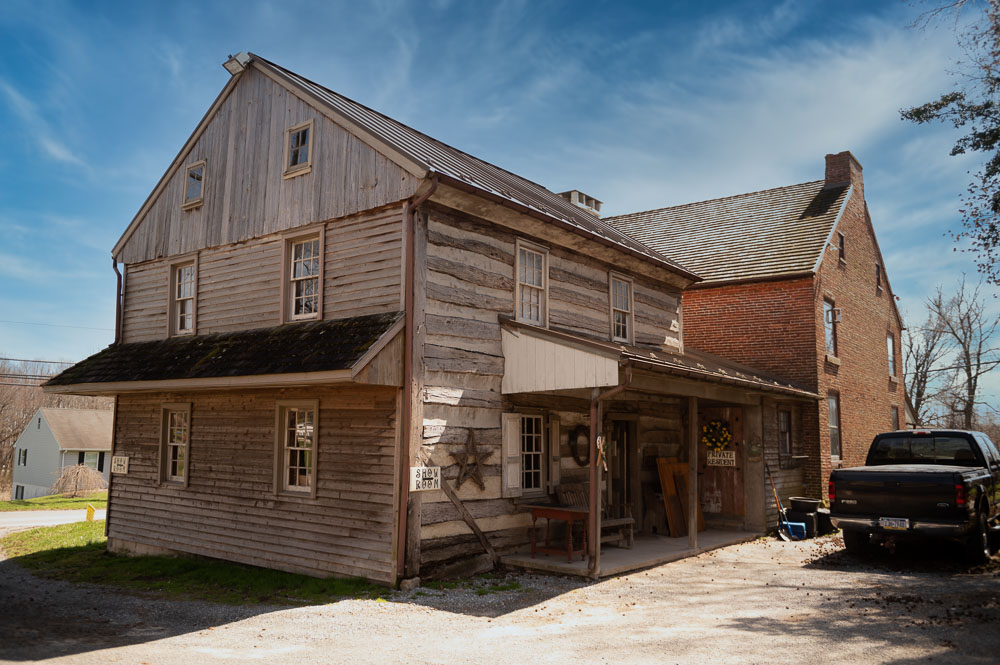 Moving onto the interior, here is where the hub of the business takes place. You can see finished samples of their work currently for sale. In addition to their mantles, they build beautiful furniture. They can customize the mantles and furniture to meet your needs.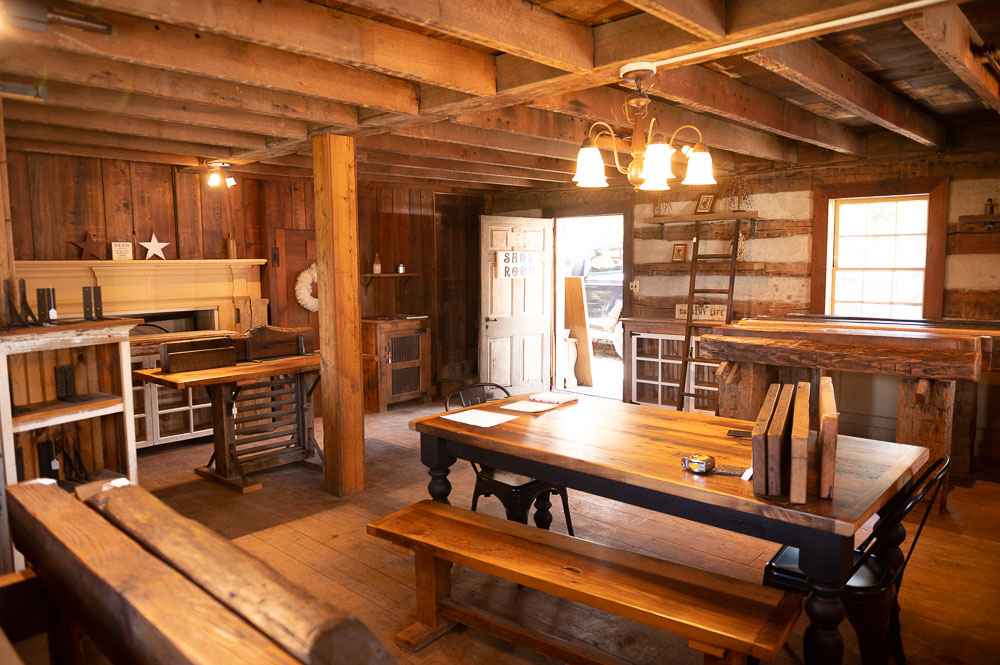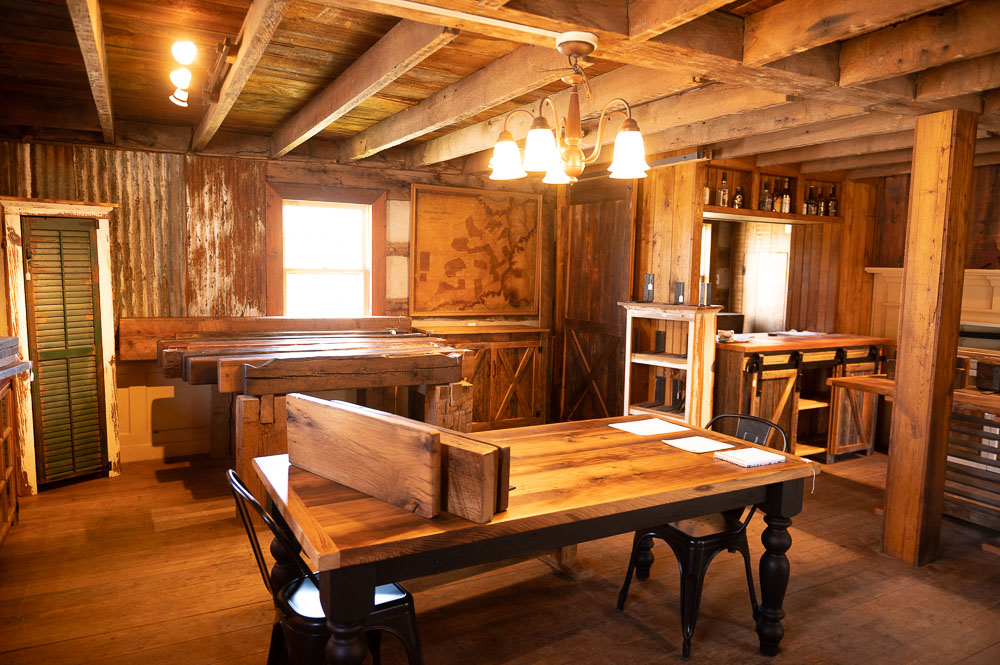 The true heart of Waltz Millworks is right here. Todd and his daughter plus their two adorable dogs. (I can't forget their guinea pig. Can you spot the guinea pig in the picture?)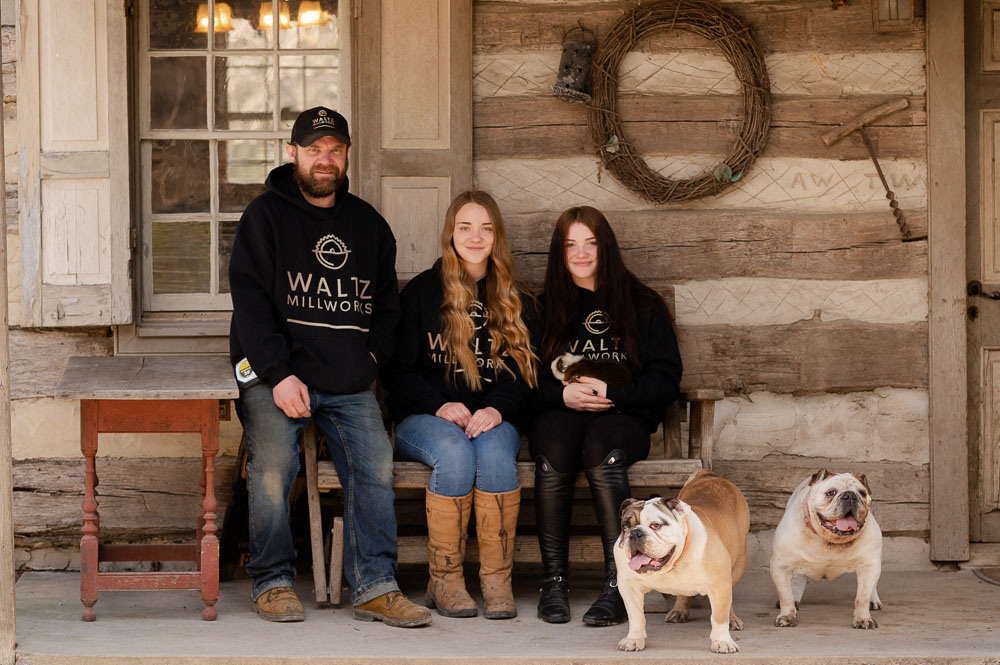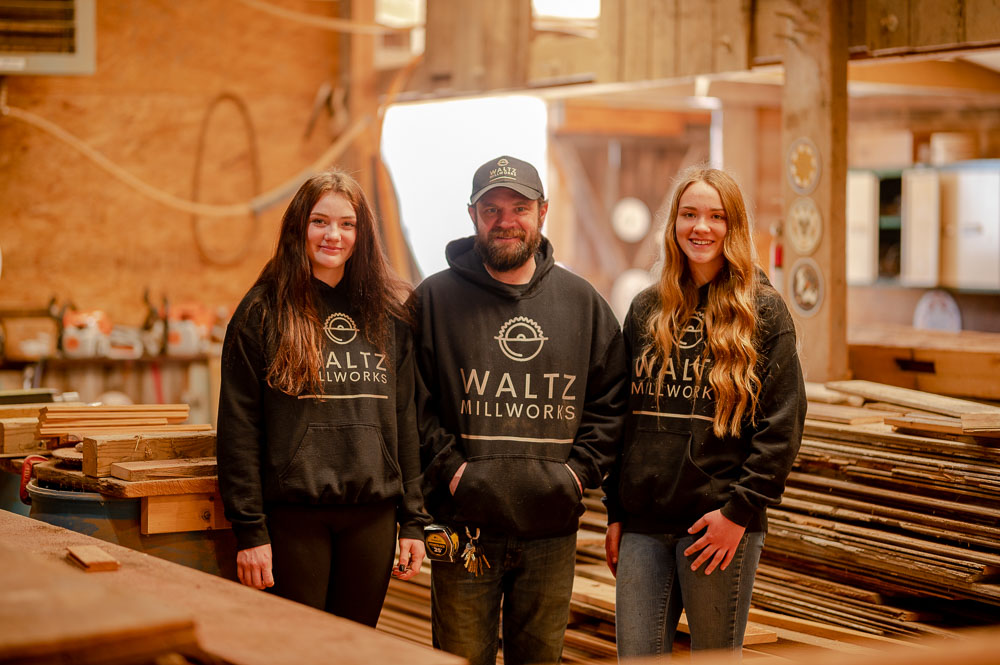 The Waltz family spends most of their time back of the house in their workshops. This is where the hard work happens. There are rooms and rooms filled with raw wood salvaged from old barns and farmhouses, just waiting for a new life.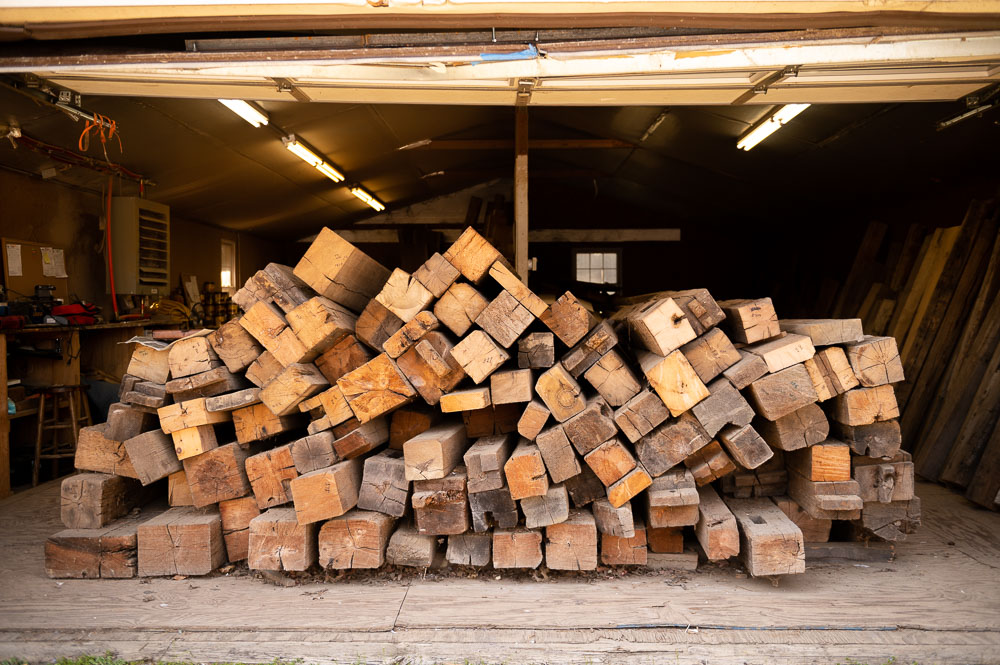 It is back here that all of this magnificent wood is lovingly cut, sanded, and stained so it can become a feature in your home. Their mantles have so much character that they instantly improve any room in your home.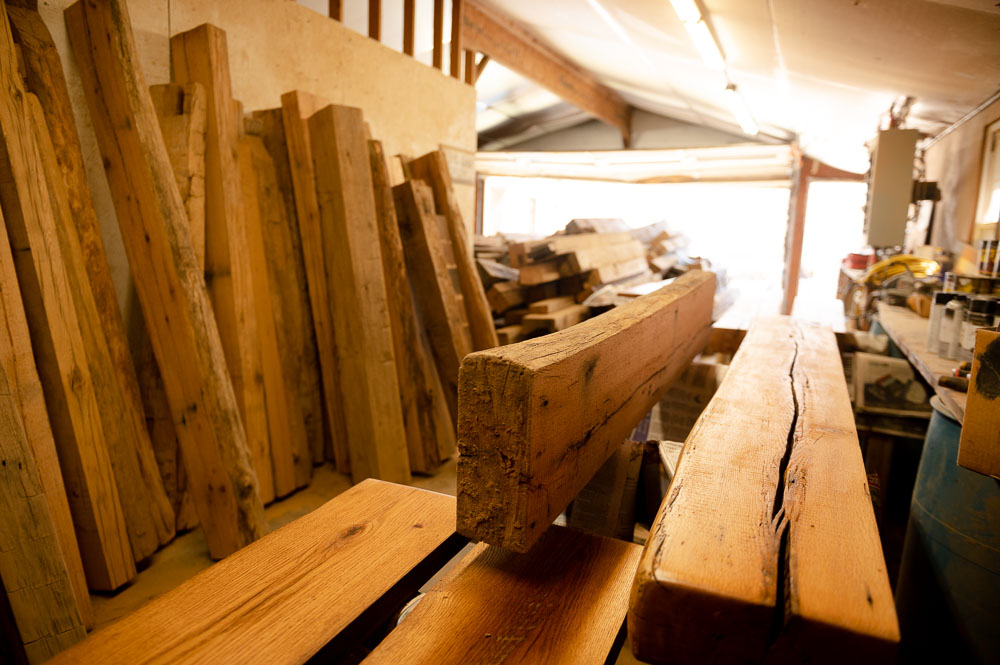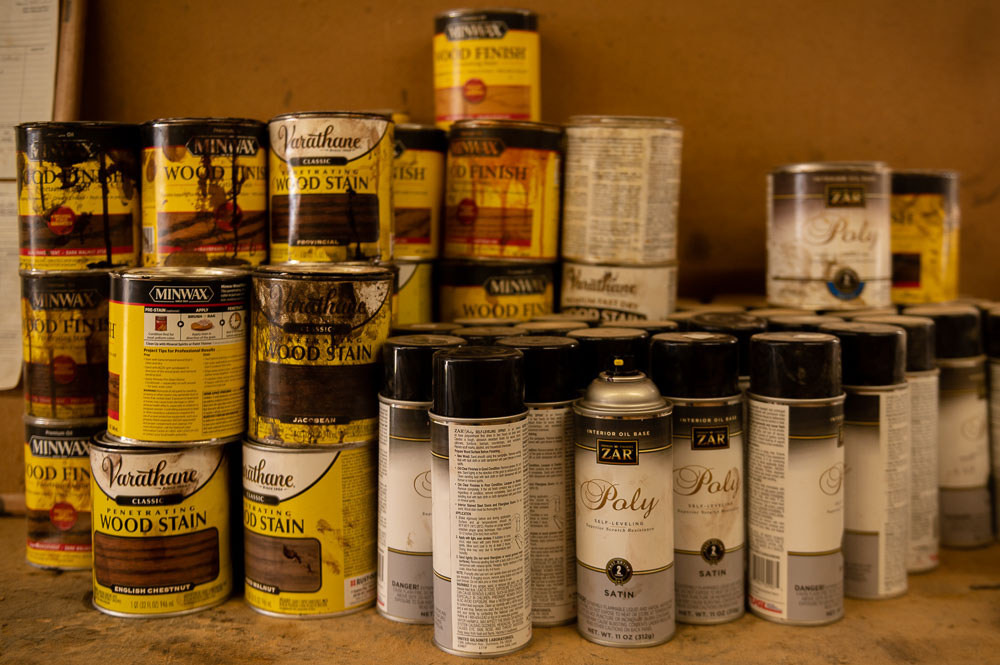 Here are some pictures of the ladies at work, moving these massive beams around the workshop in a seemingly effortless way, cutting them down, giving meticulous attention to sanding them down, and finishing them off with a beautiful stain.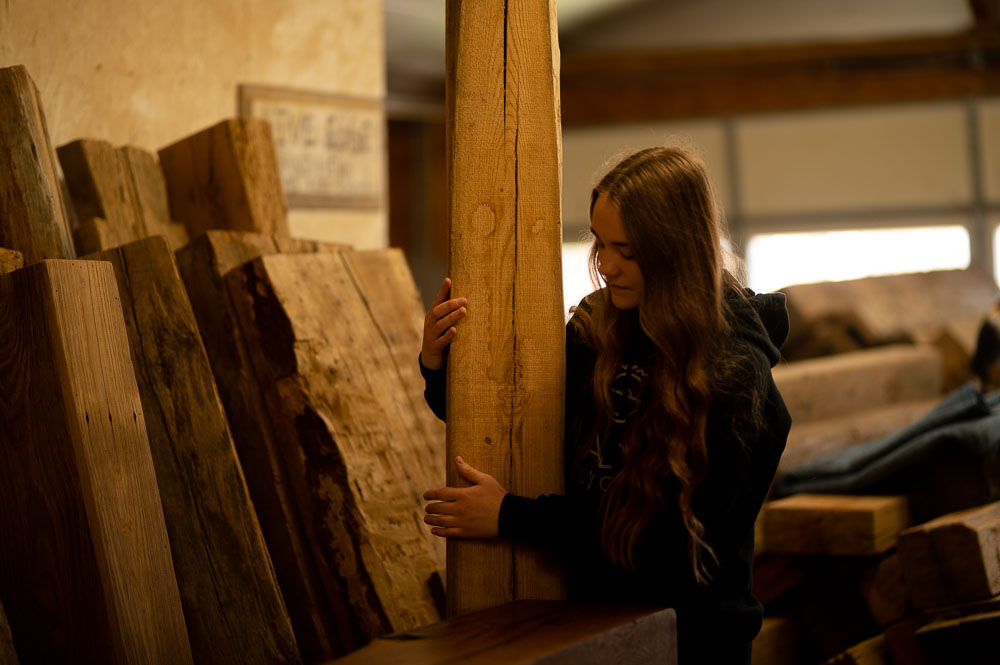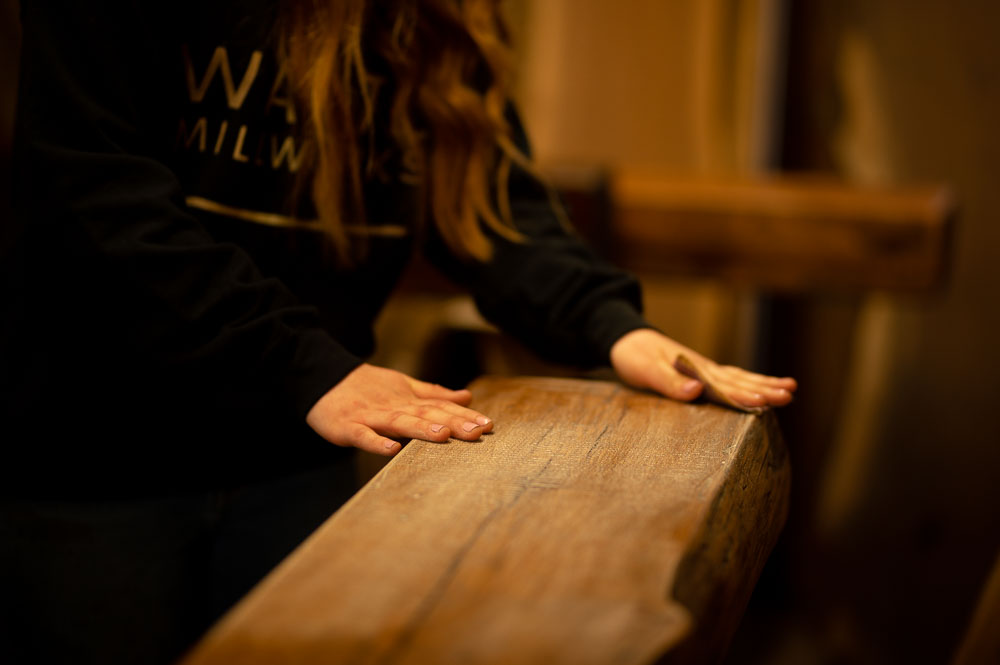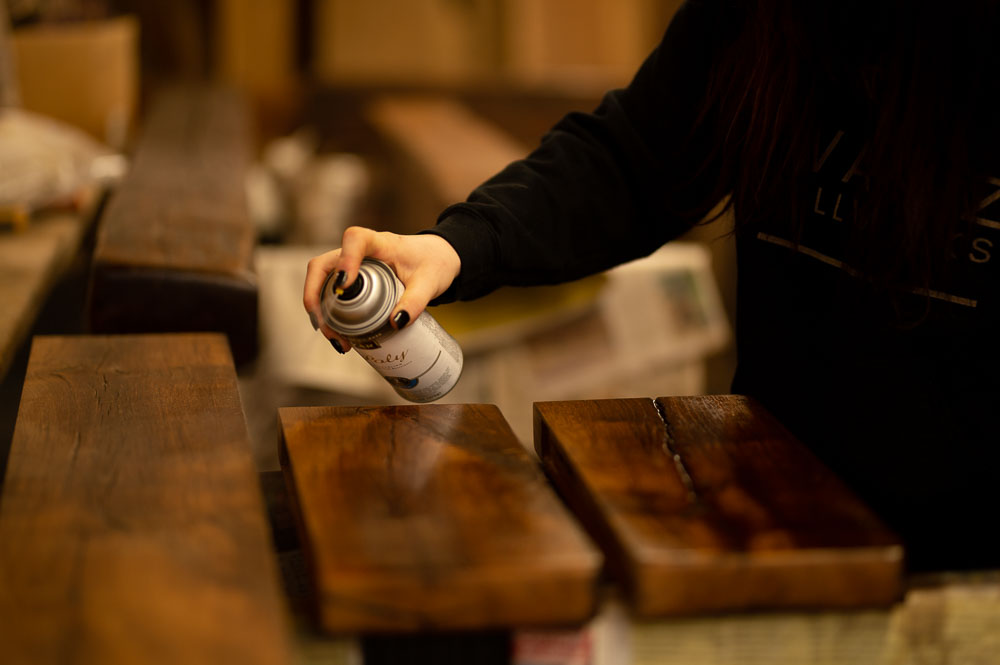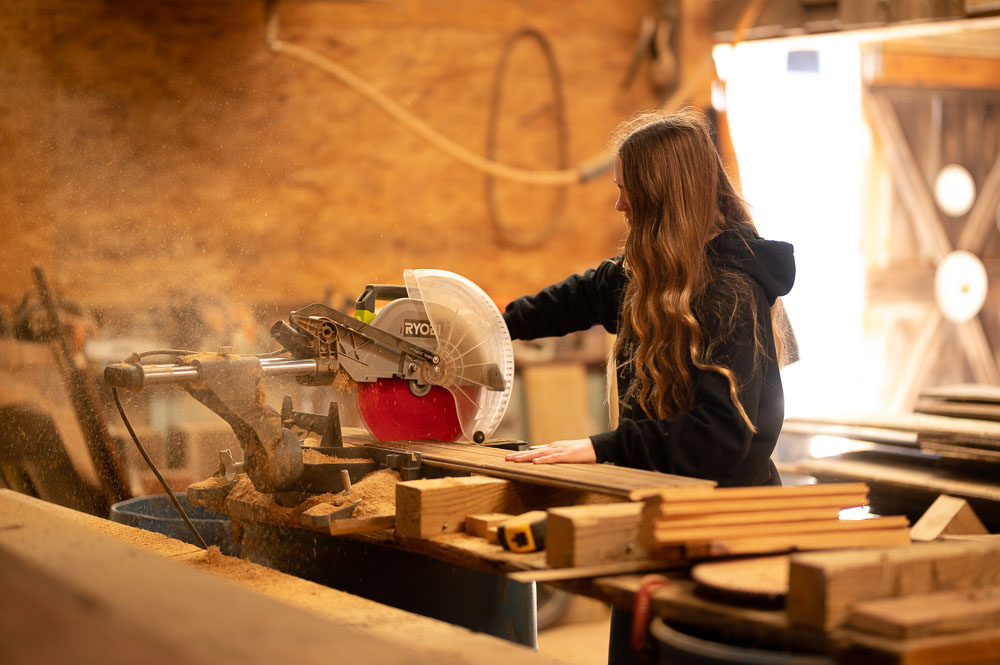 As mentioned, Todd, is the head of Waltz Millworks. Behind him, in the pictures below, are very large and very intimidating machines that he operates with ease.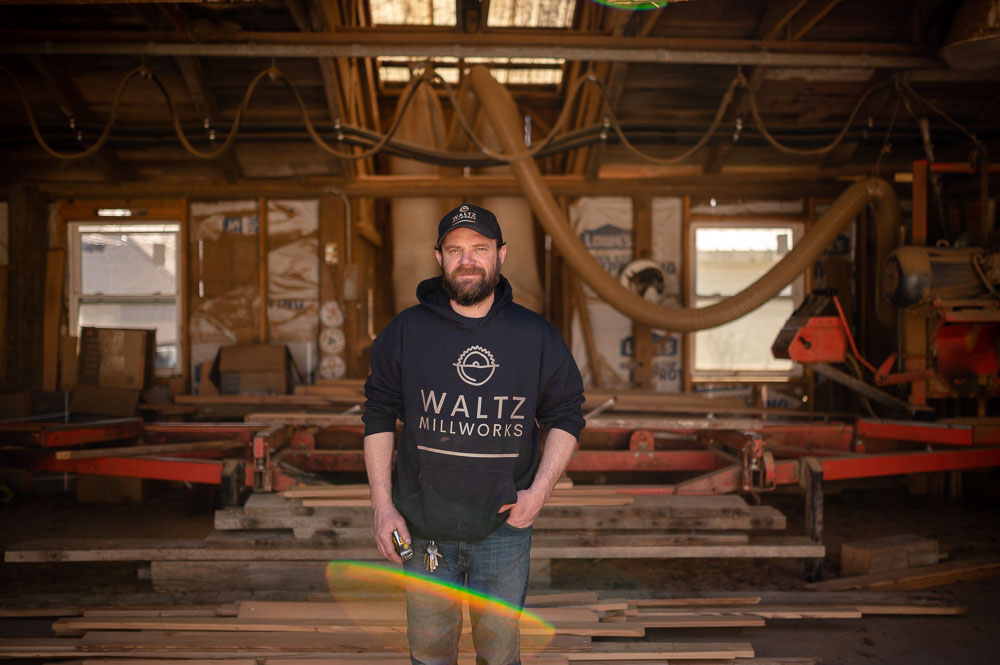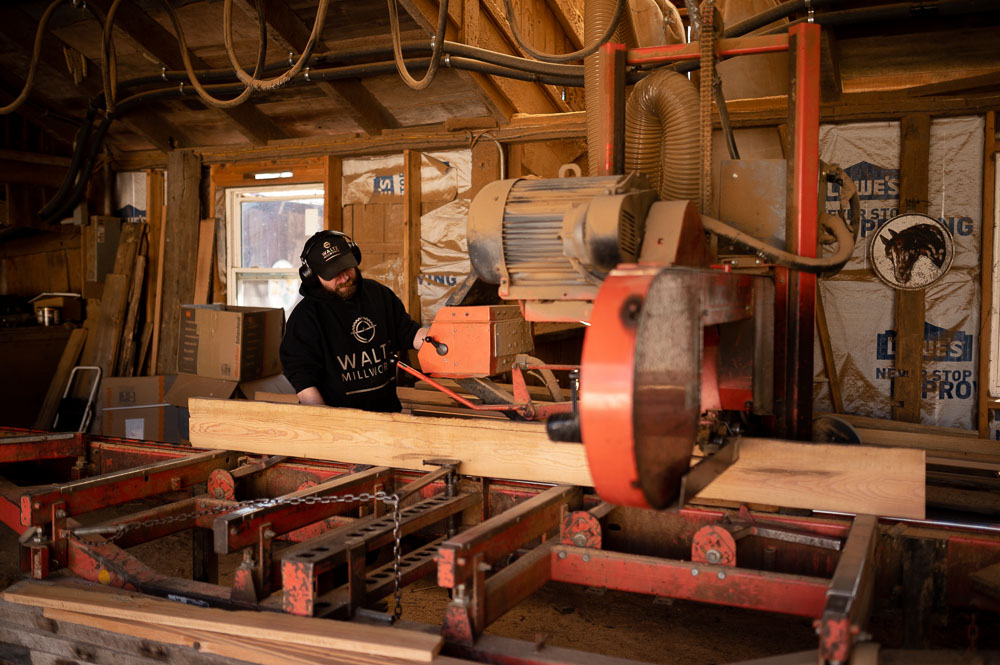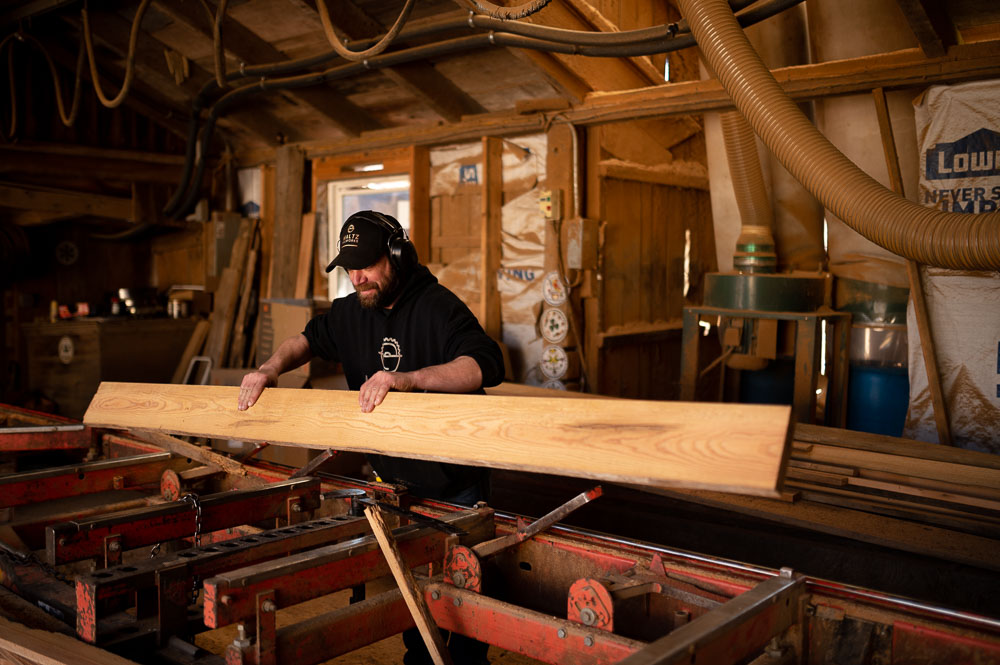 Here are additional examples of the furniture they make in house from the reclaimed wood. A perfection combination of rustic beauty with function.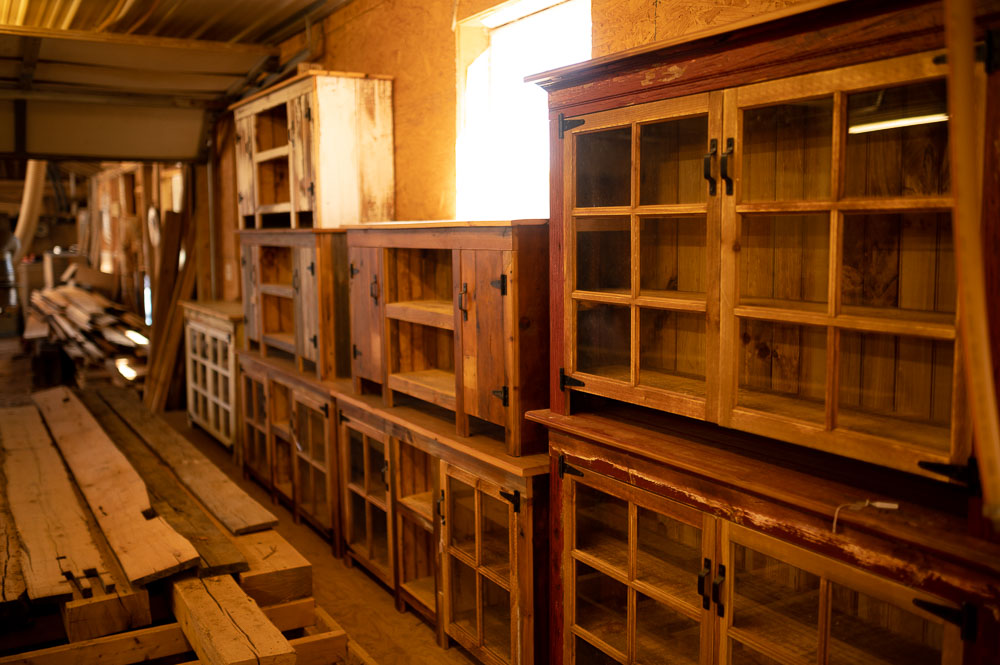 Throughout the property you'll find little treasure troves. This area is filled with old doors that can be repurposed in a variety of ways.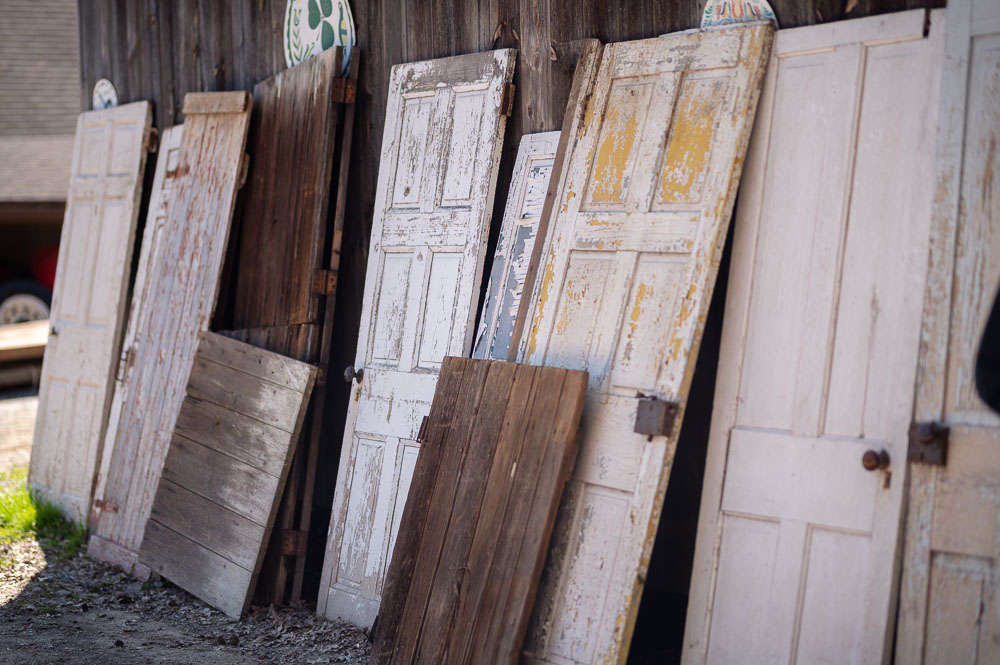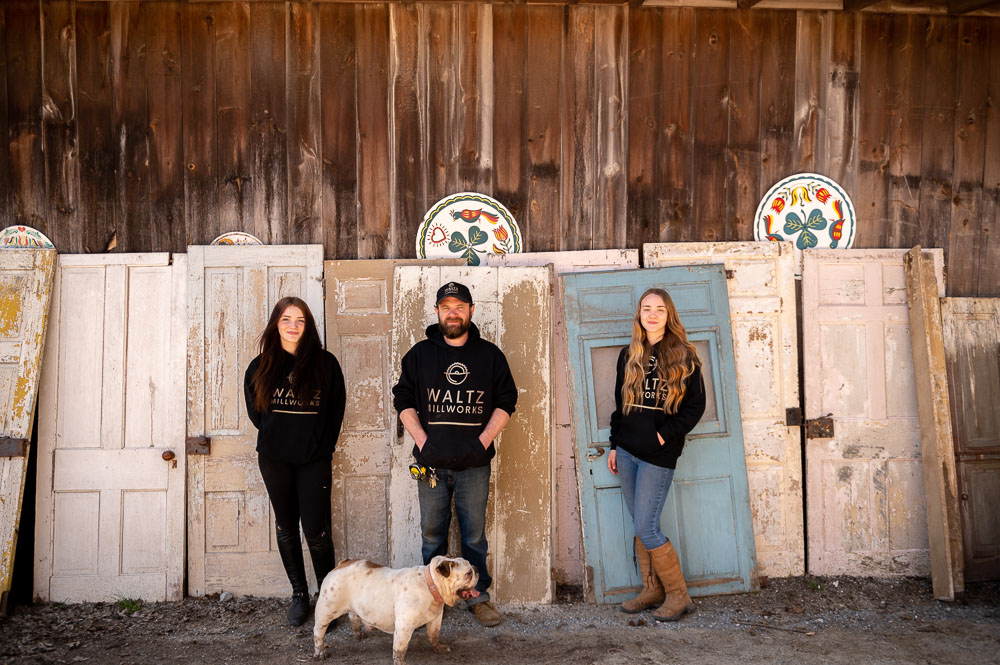 Animals are another theme at Waltz Millworks. In addition to dogs and guinea pigs, they have chickens, turkeys, and horses. Be sure to bring the kids when you come to pick out a mantle for your home, it's like getting to go to a small zoo at the same time.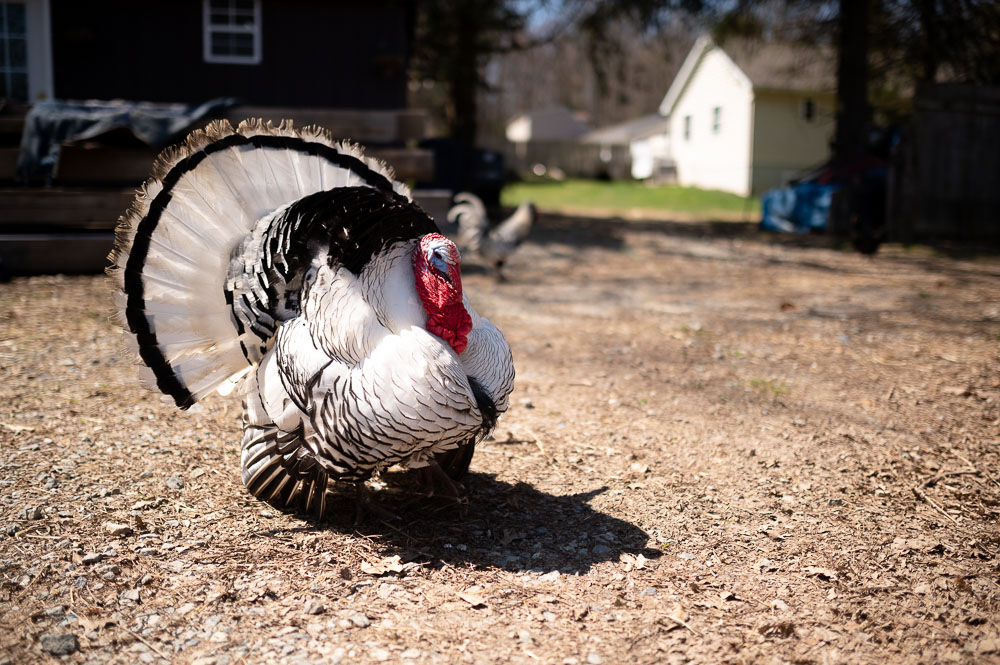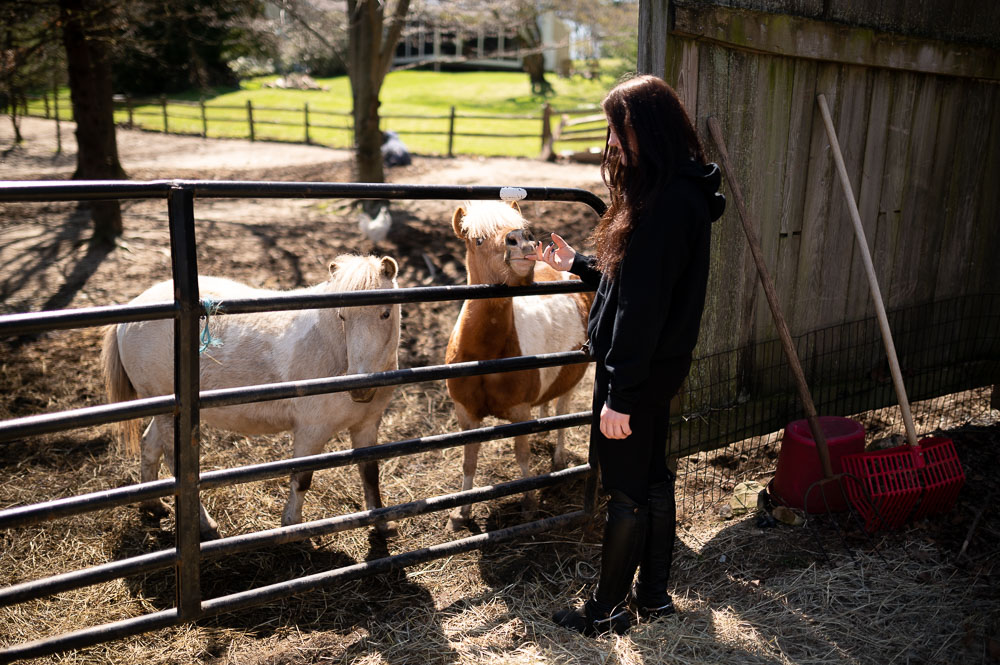 At minimum, look out for some entertainment from their pups, who are quite comical and loving.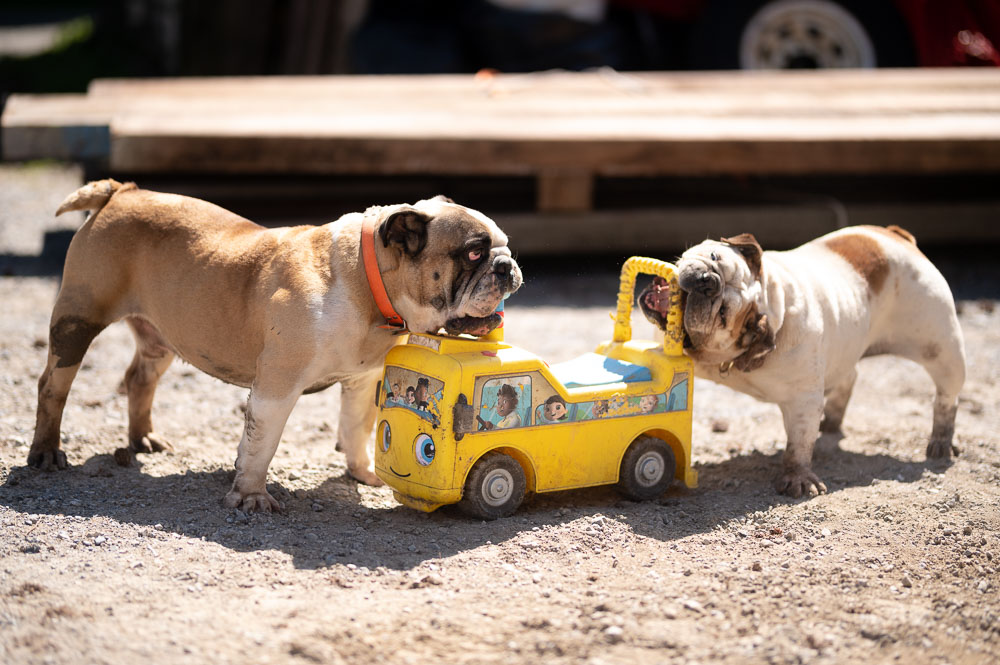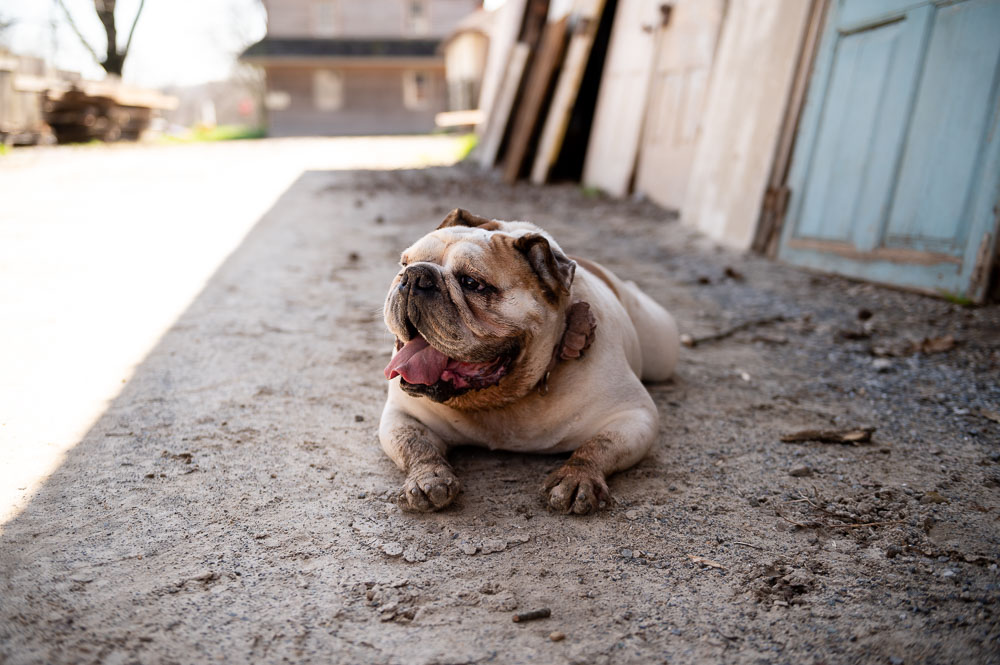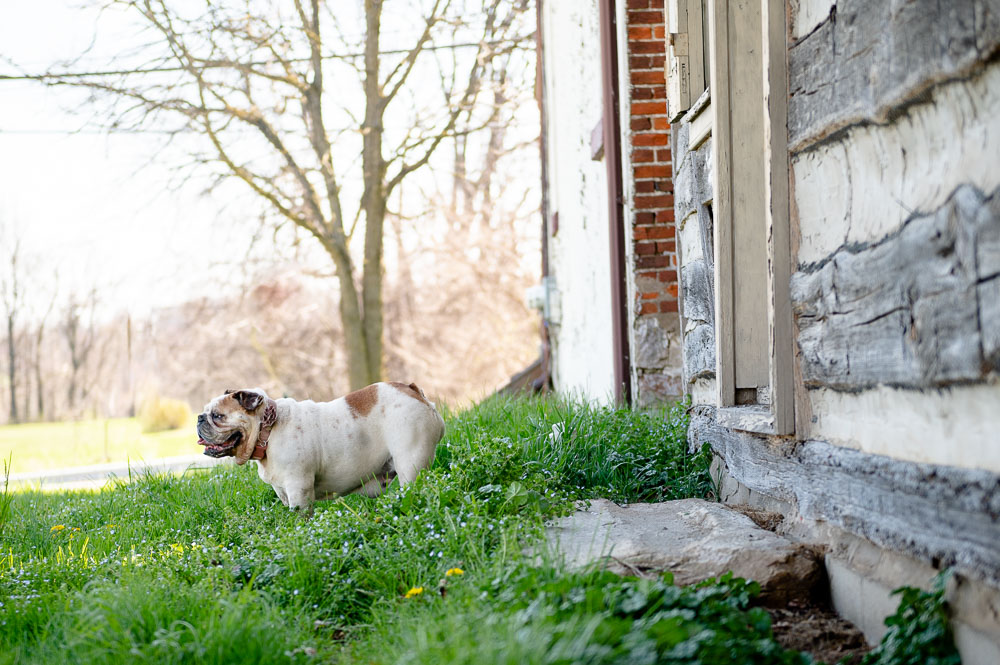 Ready to update your home with a beautiful, handmade mantle. Here is their information:
1001 West Kings Highway
Coatesville PA 19320
(610) 857-1002
(610) 724-1586 (Todd's cell)
website: https://waltzmillworks.com
---
People like doing business with other people. Having professional photos of your business helps you connect with your customers by letting them know a bit more about you. I love creating a gallery of images that my clients can use for social media, print marketing, newsletters, etc. If your business needs professional images for their business, please see my Personal Branding Welcome Guide. I'd love to work with you and take your small business's image to the next level.