Many families I know love the idea of having their family's memories professionally documented every year but get exhausted at the thought of preparing and participating in the actual photo session. Questions like, What should we wear? Where should we have our pictures taken? What do we do with the pictures that are taken?, may quickly come to mind. I am here to tell you that it having your family professionally photographed does not have to be a daunting task and can actually be fun!
1.) What To Wear?
Many people think that preparing for a family photo session includes buying all new clothes. While that is certainly an option if you prefer, it is usually not necessary. Most families have great outfits sitting in their closets already. I helped coordinate this family's outfits using clothes they already owned. Keeping both men in pink shirts then tying their shirts to the daughter's navy shirt by having the son where a navy stripe on the pink polo. Mom had a little shade of pink and peach on to bring a floral into the mix and softening things a bit.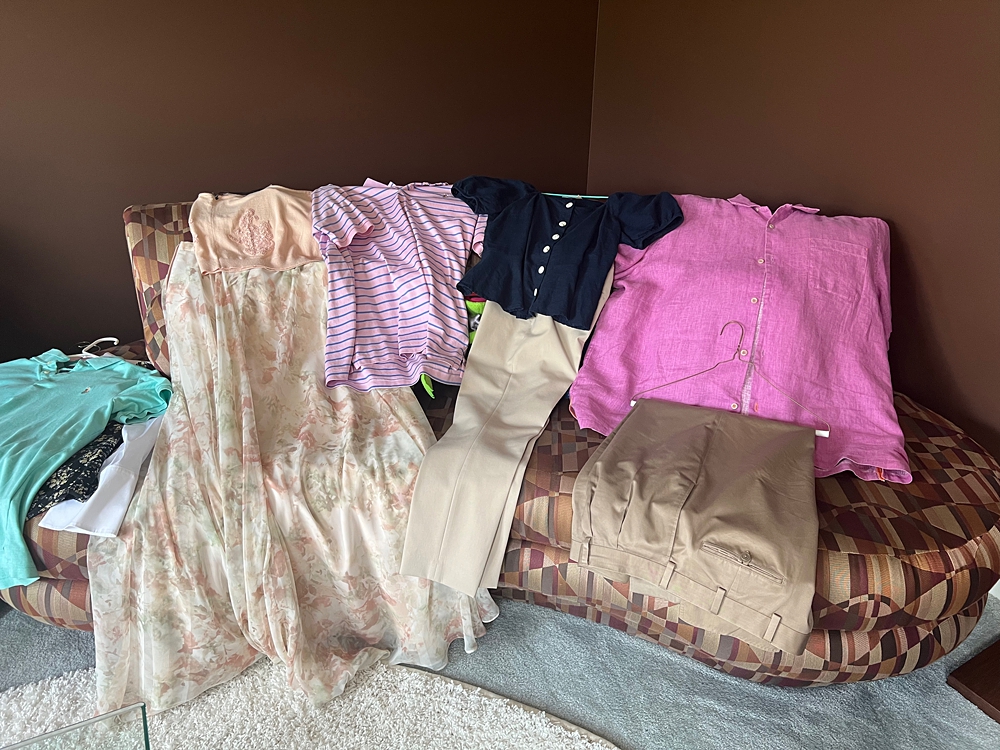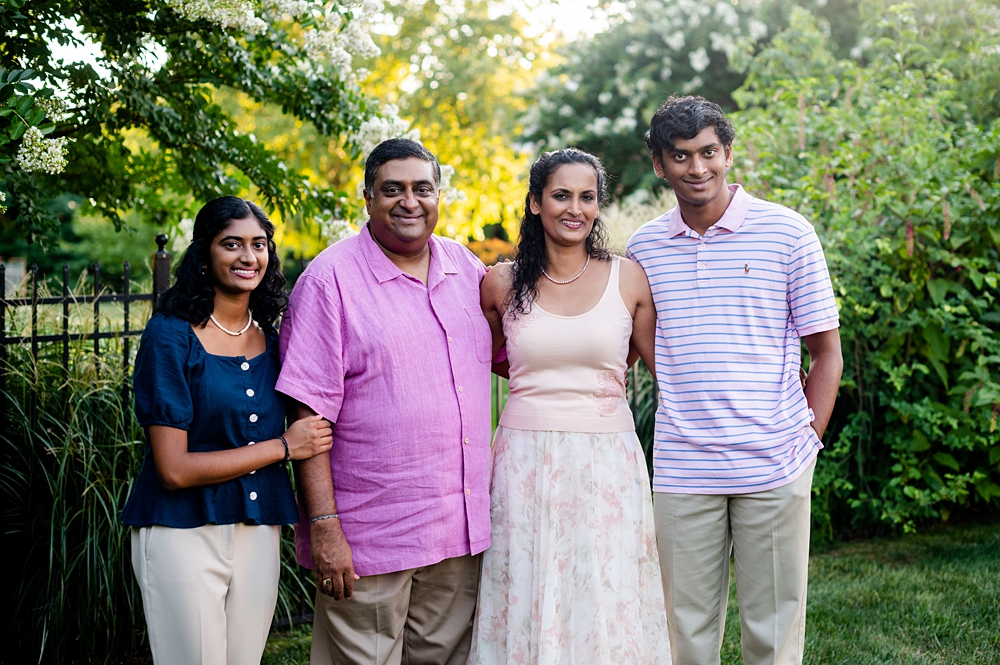 2.) Where should we have our pictures taken?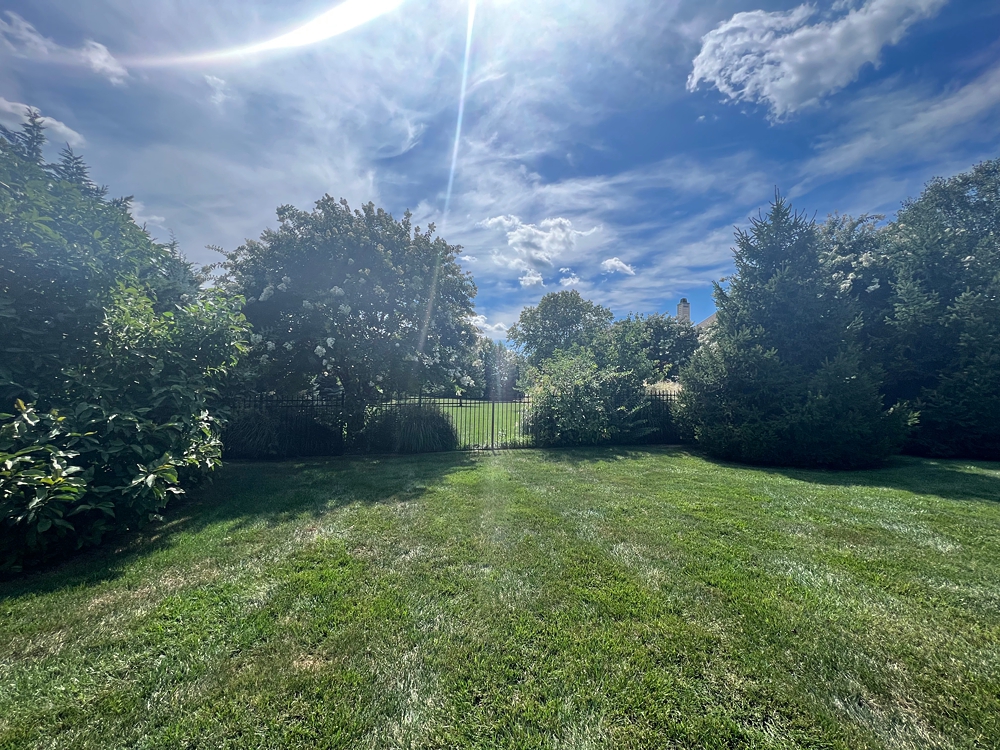 Living in the Delaware Valley, we have a variety of beautiful locations to have a photoshoot easily accessible. However, sometimes, the best location for your photo session is your own home. Here is a cell phone pic of my client's backyard at mid day. I knew once it was closer to sunset that this would be perfect spot for their family photos.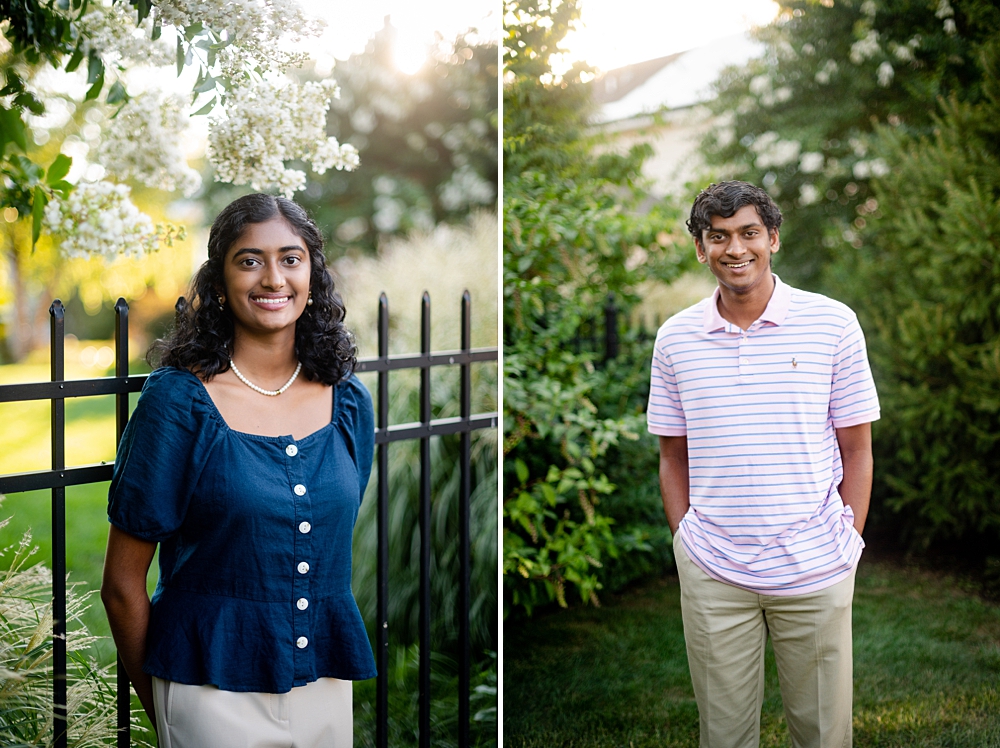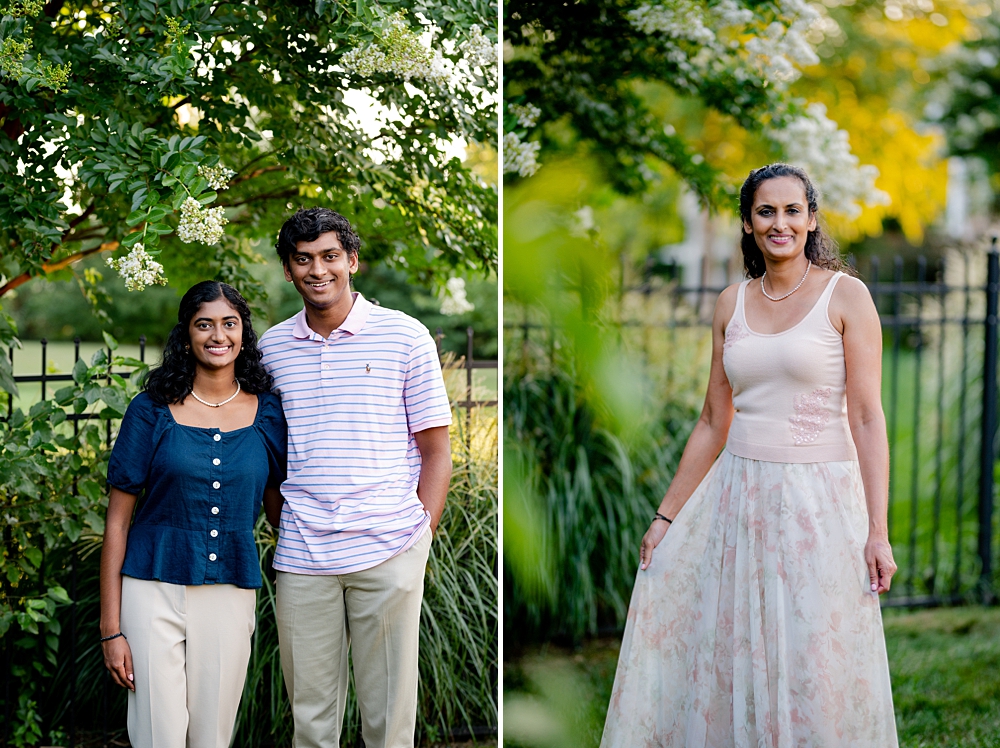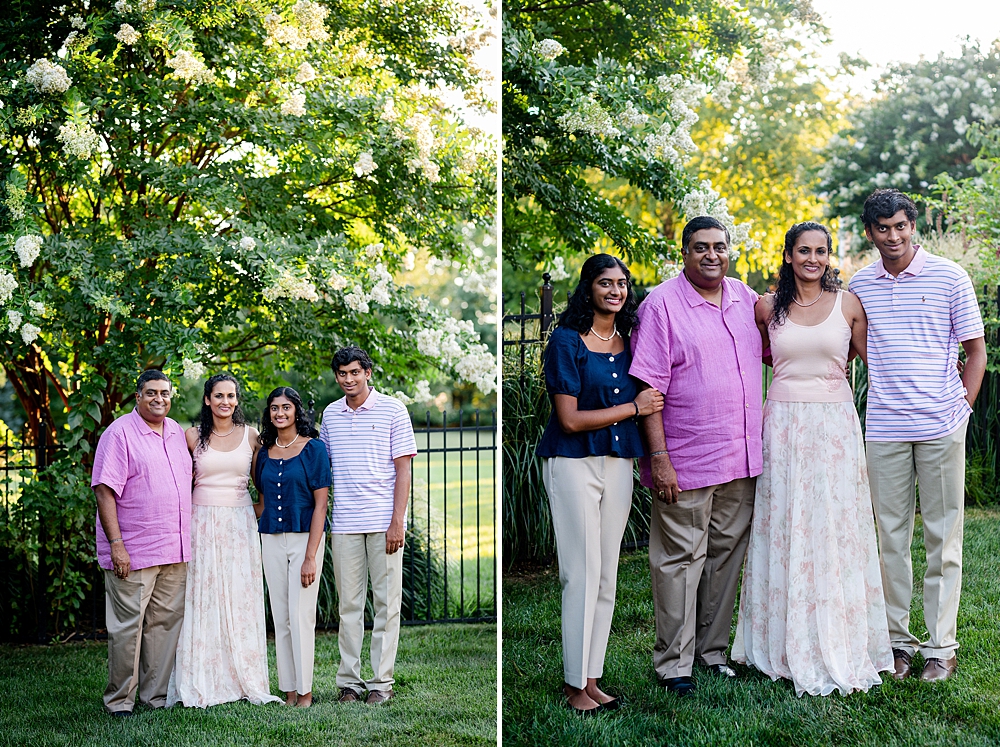 As the sun set we had to adjust our location in the backyard to follow the light. Backlighting in an image is like jewelry on an outfit…it just adds that finishing touch and make everyone look great.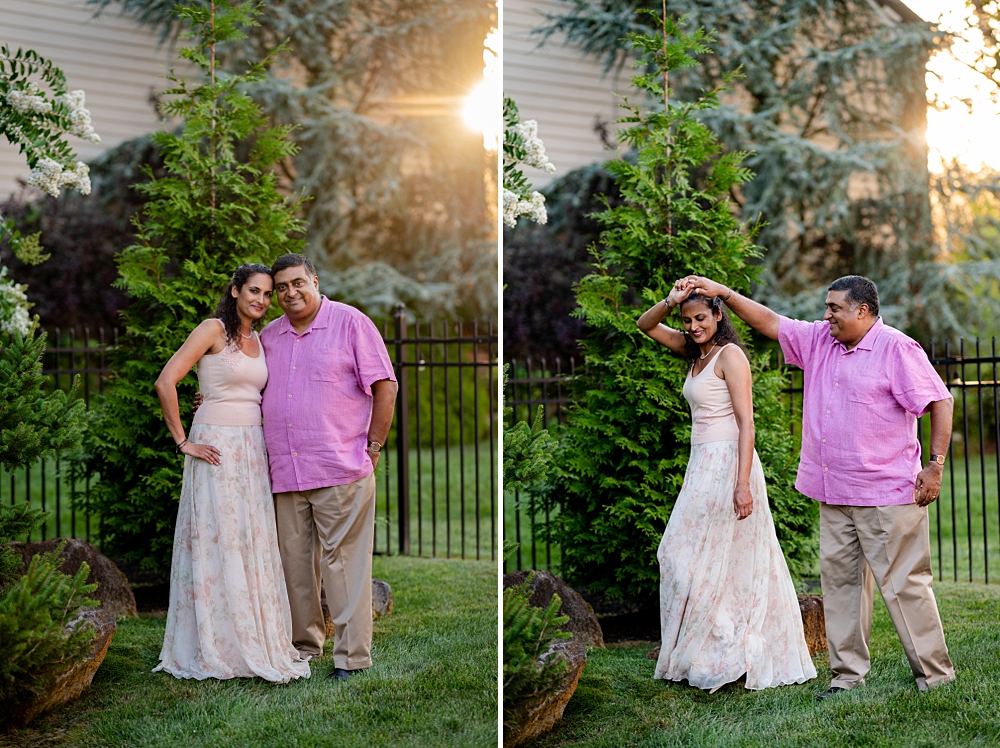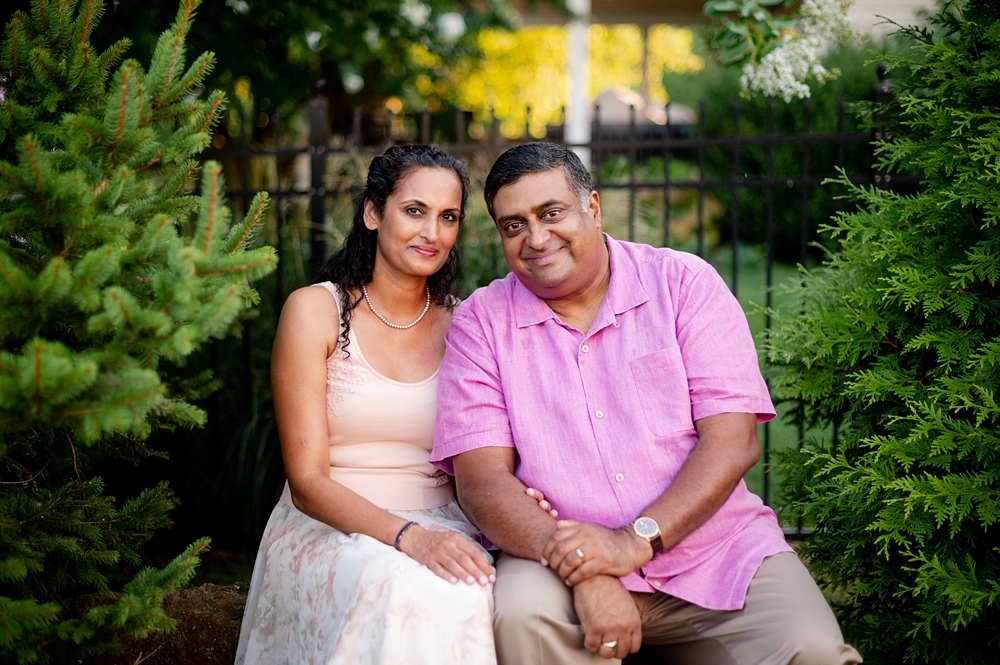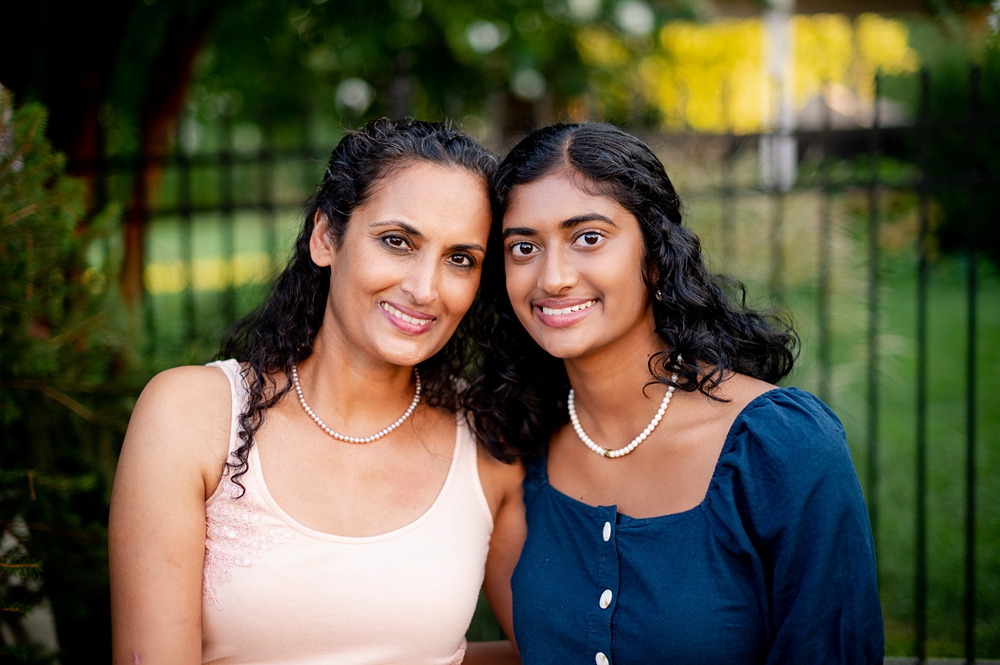 3.) What to do with the pictures that are taken?
What to do with the images from your photo session varies per family. Some families want prints for their walls, some want an album for their coffee table, and others want them for a holiday photo card.
When it comes to wall prints, some families wants a single family picture printed large and placed over the sofa or above a fireplace. Other times, there are existing pictures that they would like to mix with the new pictures. Thankfully I have software that will create mockups using your sessions images with the walls of your home. In the pictures below, the two existing collage frames are shown in the image on the left. A mockup I created adding a third collage frame, using the newest family photos, is shown in the image on the right. This allows you to see how the space will be impacted with the third frame. Eliminating any guessing before ordering.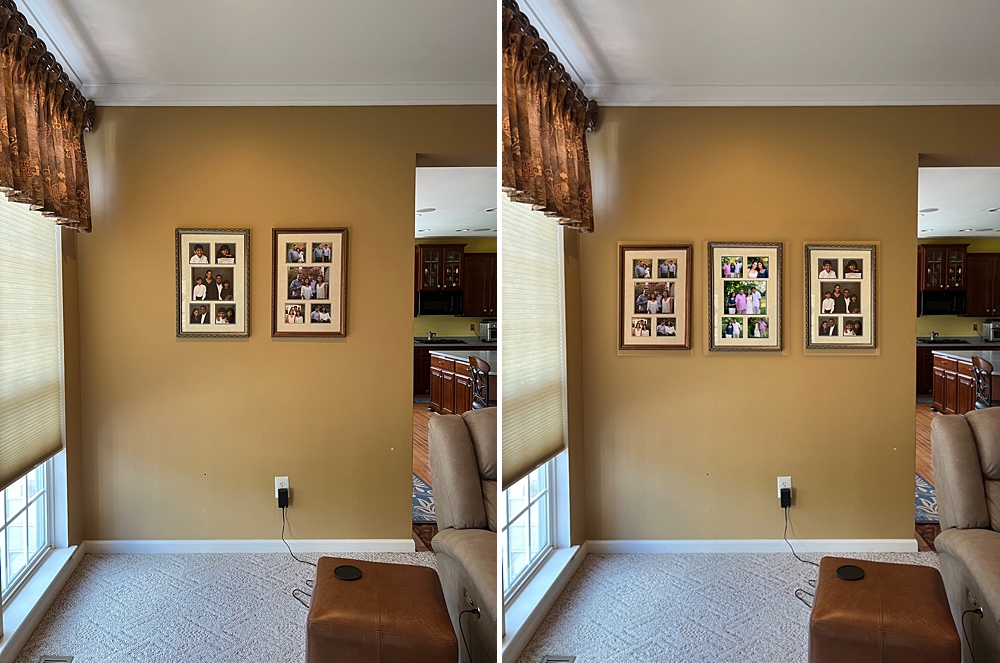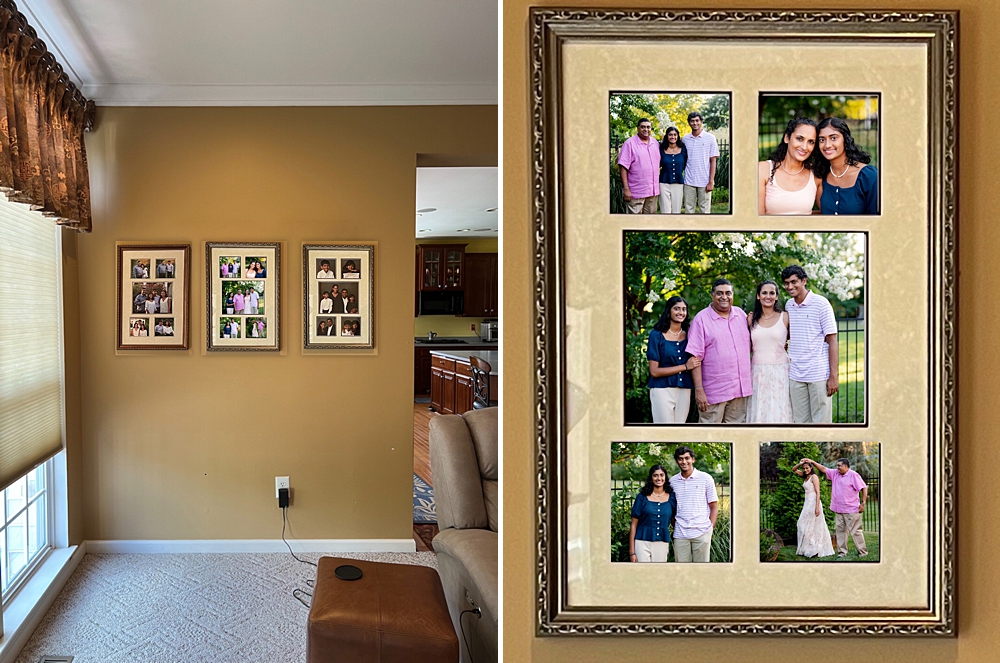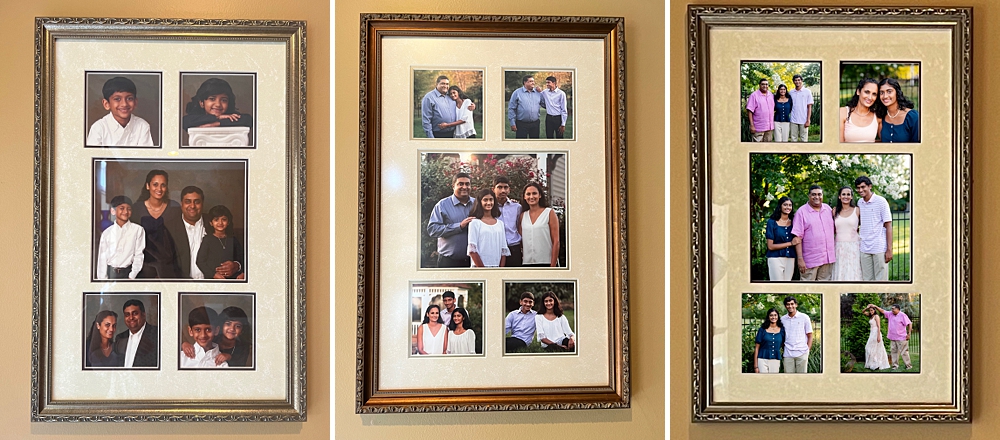 Hopefully these tips help reduce any worries you may have had when even contemplating a family photo session. Please don't put your family photos off for years trying to create the best aesthetic. Your kids are growing like weeds with each passing year. I promise to make any situation shine. Just come with a smile on your face and be ready to have a good time with your loved ones.
---
Side note: Having a professional headshot for platforms such as, LinkedIn, Facebook, and Instagram helps show you in your best light. Often, clients will ask me to get a shot they can use as their profile photo and I'm happy to oblige. A photo session can easily be ended by taking a few headshots for all that need them.