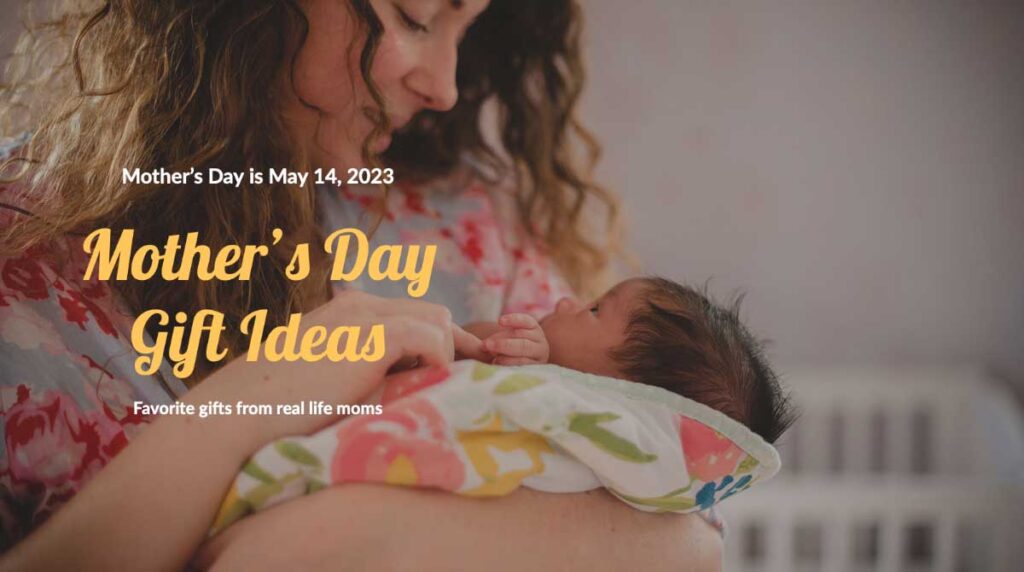 Being a mom is just plain exhausting.  The invisible load is enough to break your back alone but then add on juggling work, home, relationships (spouses and parents), and kids.  Moms everywhere have earned an extra special attention on Mother's Day.  Thinking of what to do or buy can be overwhelming so I have done some legwork to make things a bit easier.
The following gift ideas were given by real life moms deeply entrenched in motherhood.  These are some of the most favorite Mother's Day gifts they have ever received.  As a mom of two myself, I approve of all of them.
SCROLL TO THE BOTTOM FOR FREE IDEAS OR EXPERIENCE BASED IDEAS, AGAIN ALL FAVORITES AS REPORTED BY REAL LIFE MOMS.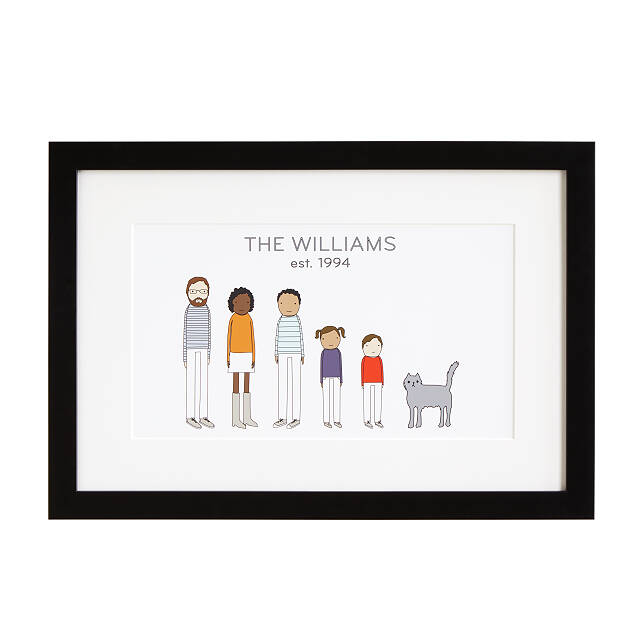 CUSTOM ARTWORK Represent your unique family with this personalized artwork by Shelly Klein from Uncommon Goods. Click here to order yours from Uncommon Goods.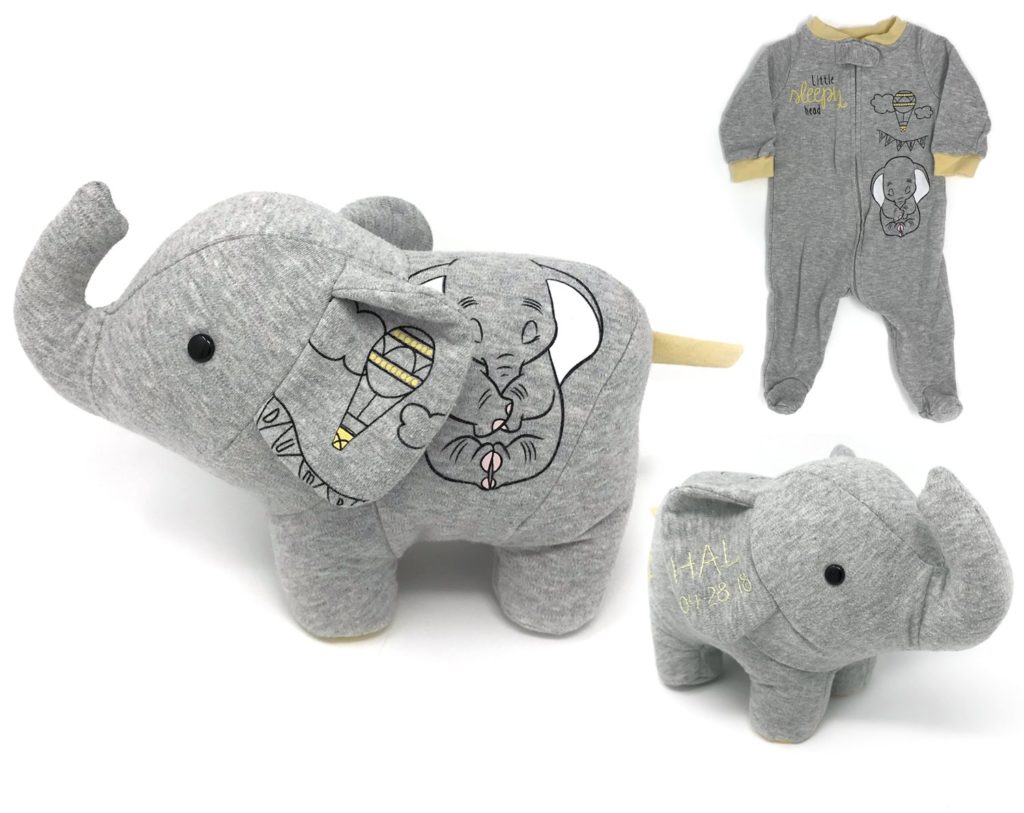 NESTLING KIDS KEEPSAKE'S
Nestling Kids Keepsake's creates these keepsake animals from treasured old clothes or blankets, much better than stored in a tub in the attic.  Purchase a gift certificate so Mom can choose what clothes to use on her own.
For those missing a parent or grandparent, this would be an excellent way to honor their memory and give the abilities for some cuddles.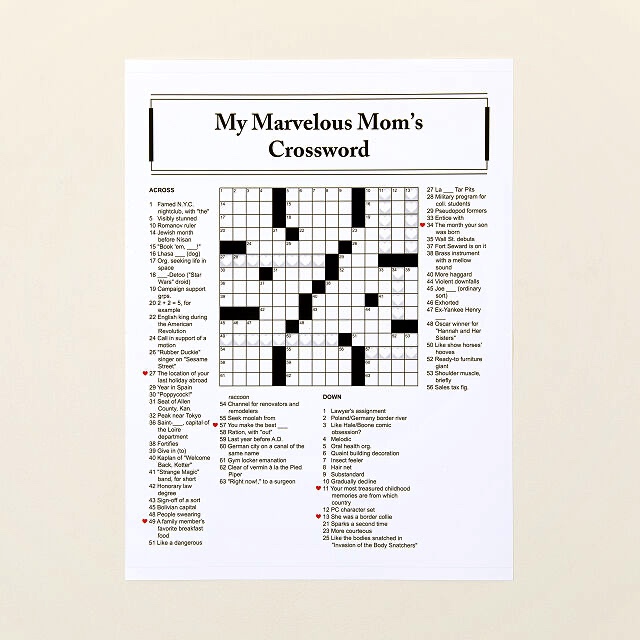 CUSTOM CROSSWORD PUZZLE
If your mom loves to relax on a Sunday morning with a crossword puzzle, then this Mom themed crossword puzzle will be for them.  Bonus, 6 clues about the recipient are mixed in and customize this puzzle from Uncommon Goods.
Click Here to order yours from uncommon goods.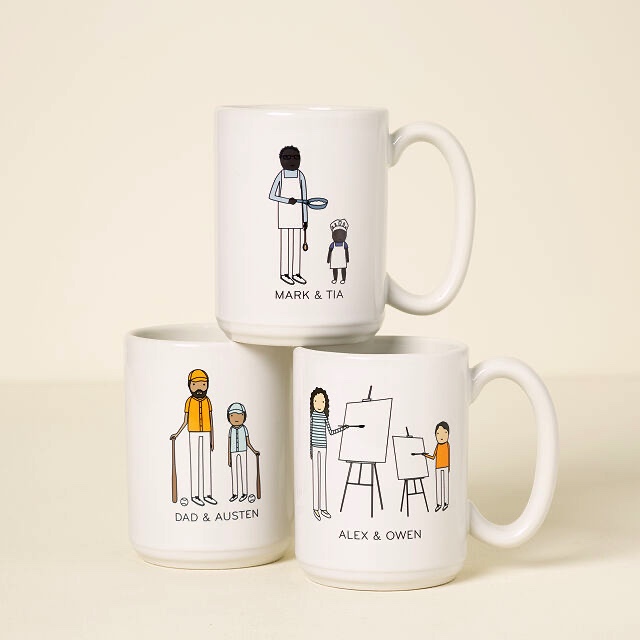 CUSTOM COFFEE MUGS
Celebrate a special mom – child relationship with these custom mugs from Uncommon Goods.
click here to order yours from uncommon goods.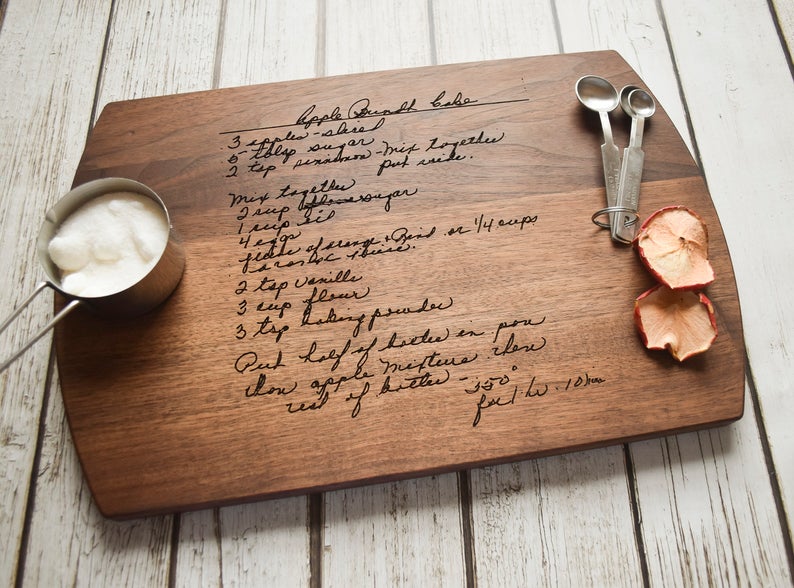 Handwritten Recipe Cutting Board
Sentimental and functional gift by CircleCityDesignCo, have your grandmother's treasured recipe engraved to honor her memory and have easy access to a favorite this family favorite.
Click here to visit their Etsy store here.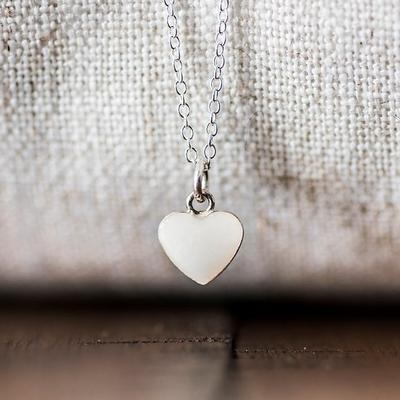 MAMA'S LIQUID LOVE BREASTMILK JEWELRY
This gift is something I just learned about from my mommies group, where many women raved about this very unique jewelry.  They use her breastmilk with metals in order to create a very unique keepsake.
Click here to visit their website.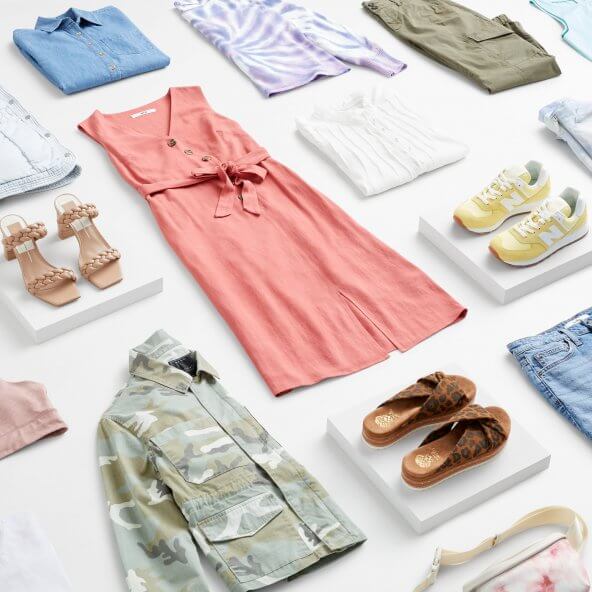 STITCHFIX SUBSCRIPTION
So many times I have complimented a friend or family member on their outfit and they tell me, "Thanks, it's from Stitchfix!"  Many moms put themselves  as lowest priority and this includes their clothing.  This service makes sure Mom is looking her best even when she has no time to spend on herself.
click here to visit their website.
AEROGARDEN – IN HOME GARDEN SYSTEM
AeroGarden makes these great in home, easy to use, soil free garden systems, which makes it easy to have a garden without all the mess.  Great for the mom with a green thumb or mom that loves to cook.
Click on the picture to learn more.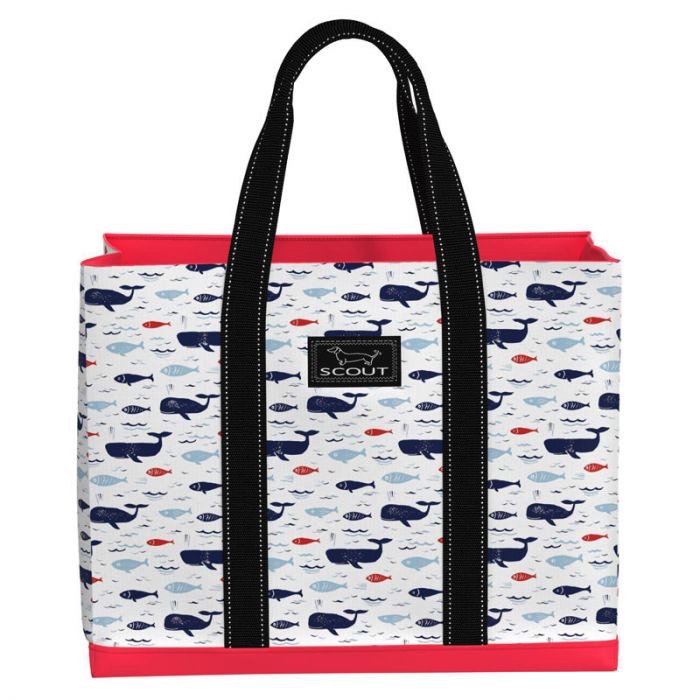 JUMBO TOTE BAG
Moms are always bringing "stuff" with them wherever they go.  Having a big, durable bag like this one from Scout lets her pack for day of fun.  Pack it with some of her favorite treats as an extra bonus.
click here to visit their website.
EMBER TEMPERATURE CONTROL SMART MUG
Moms are infamously being interrupted. If she is a coffee lover then I am sure her coffee repeatedly gets cold.  The Ember Temperature Control Smart Mug 2 will keep her coffee warm, no matter how many interruptions happen throughout her day.
Click on the picture to learn more.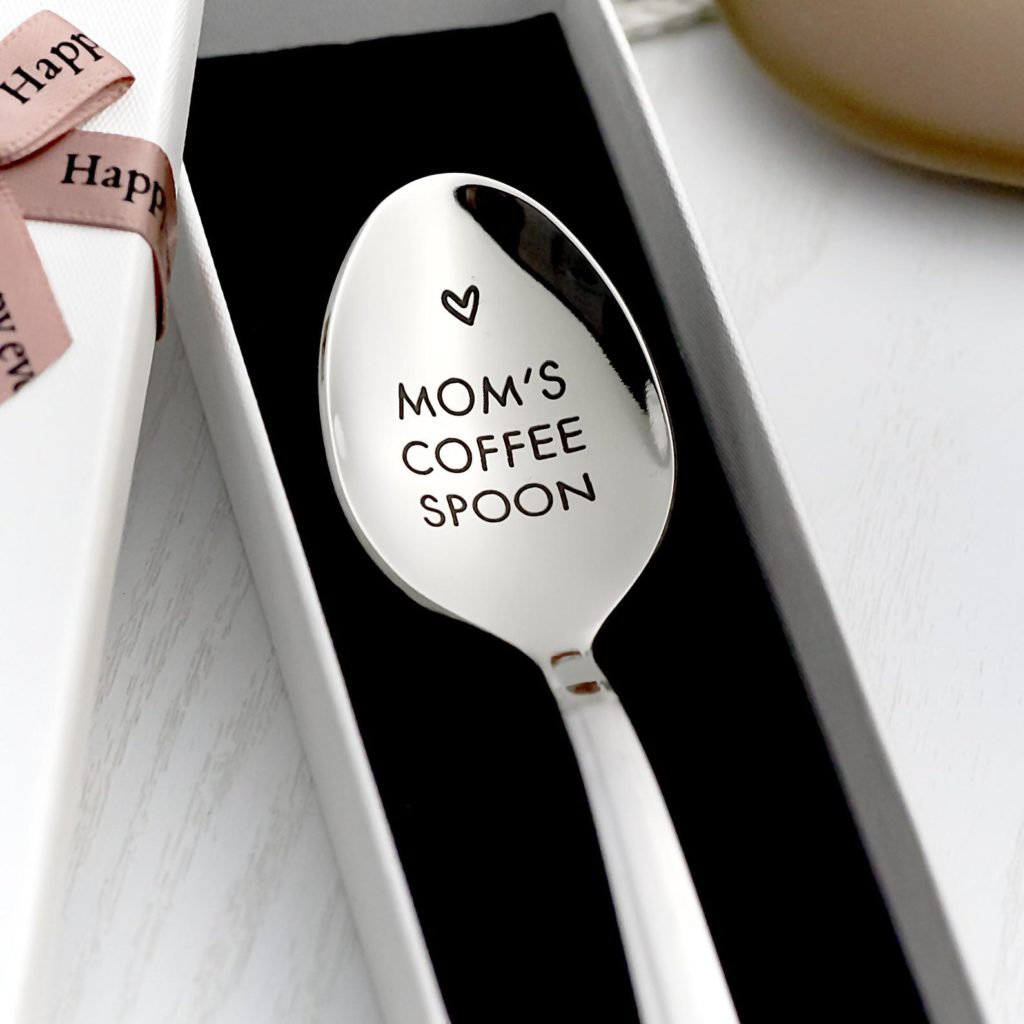 MOM'S COFFEE SPOON
This item was not a recommendation as a mom's favorite but I think this would be a great addition to the coffee mug above.
Etsy store SammyMe Gifts has these adorable coffee spoons reserved for coffee loving moms. Because, let's face it, unless you have your name on it, everything of yours gets "stolen".
Click here to visit their Etsy store. 
WIRELESS HEADPHONES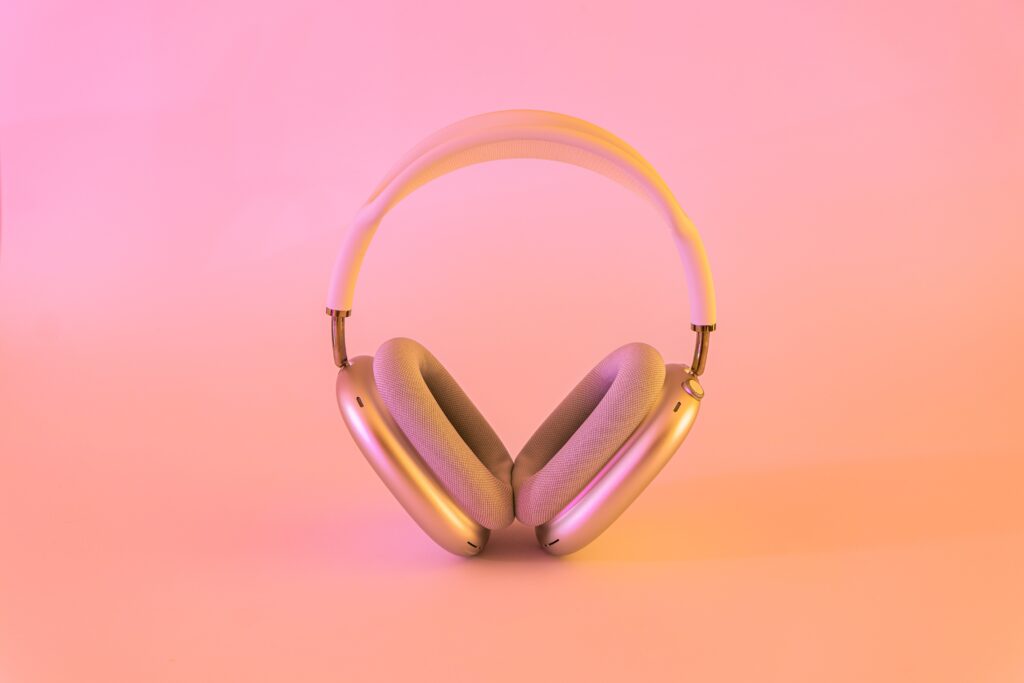 Wireless headphones come in all shapes, sizes, and price points.  I have a different pair of headphones than the pair above but Bose make great products.  I wear my wireless headphones to listen to music, podcasts, or audiobooks while I am walking the dog, cooking dinner, or editing photos late at night.  The fact that they fit over the head and have the cushioned ear muffs, I can comfortably wear them for long periods of time and don't worry about them falling off.
iRobot Roomba Vacuum 
This one can be a bit controversial because it has to do with cleaning.  I encourage this one because it was a loved gift by many women, plus she is not actually doing any of the cleaning.  
Having kids means cleaning the floors regularly…those buggers are messy.  I know many parents who swear by their Roomba.  There are many versions to chose from so pick one that works best for your house.
Free Mother's Day Gift Ideas From Actual Moms
Whether or not you don't have the budget to buy Mom a gift or if you just prefer to show her your love with your actions, here are some ideas as to how to appreciate Mom.  These ideas are all straight from the mouths of real life moms, who said these were their favorite Mother's Day gifts.  Personally, I support every single idea.  The biggest gift is to remove as much responsibility and decision making from her plate.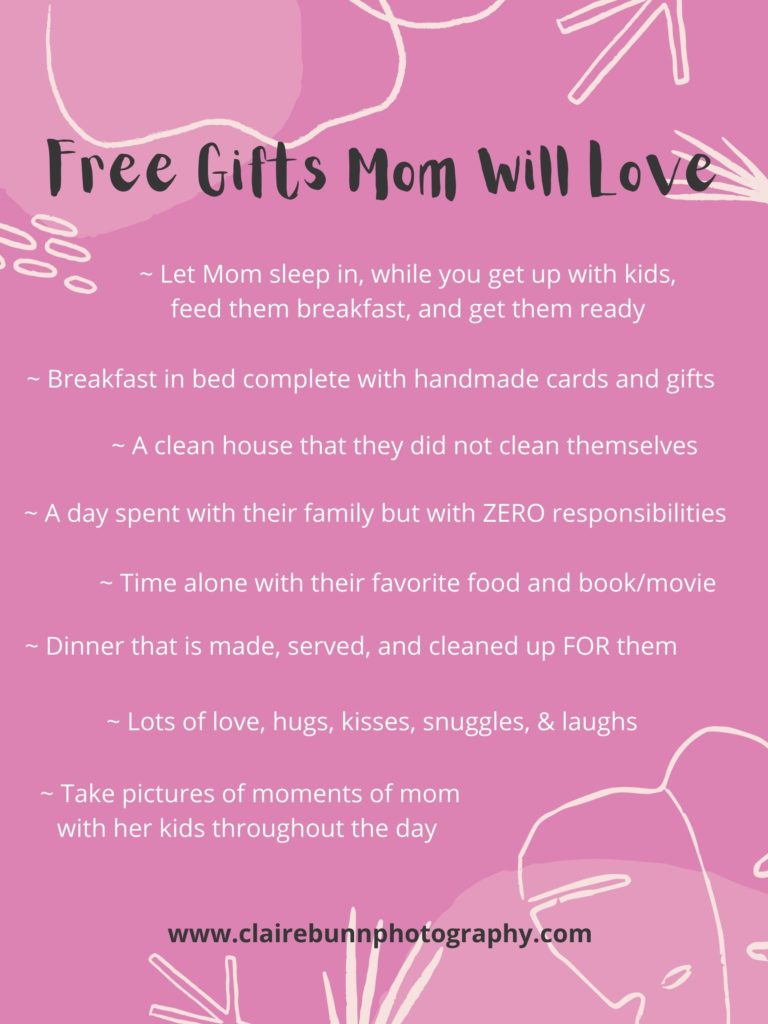 Mother's Day Experience Gift Ideas from actual Moms
Motherhood's is 24/7 and while it is the most rewarding "job" it is also extremely exhausting.  The constant caretaking of motherhood has always been exhausting but modern times have intensified how much is expected of moms.  Even the simple element of "creating the childhood magic" has been taken to an unrealistic level. The pandemic has intensified that pressure this year more than ever, Mother's Day needs to be celebrated a bit more.  Here are some ideas that can even been incorporated at the last minute with gift cards.